Valorant is a FPS game once known as Project A, which was first announced in October 2019, in the new series of games of Riot Games – Father of League of Legends. The biggest difference between Valorant and other games of the same genre such as Overwatch or Paladins is that although the characters all possess specific skill sets, most of them are auxiliary skills, while the other The fighting was still decided by normal gun fights.
Since the launch of the closed beta on April 7, Valorant has quickly created a huge attraction, even threatening to be a potential competitor to future FPS titles such as CS: GO. , Overwatch. When the game is just good but does not require the computer the player must be highly configured. As in a recent video, a youtuber named RandomGaminginHD tried Valorant on a super-old PC configuration, with a CPU worth only a few dollars, resulting in Valorant playing very smoothly.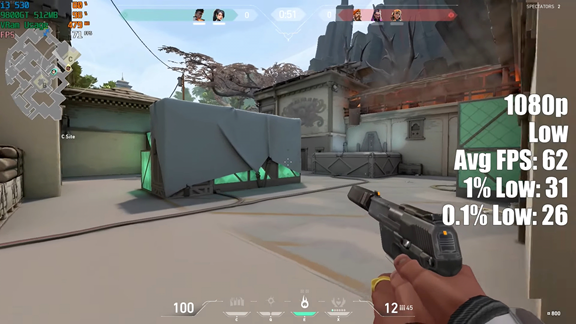 Specifically, the configuration that youtuber RandomGaminginHD used to test play Valorant includes a CPU worth only $ 2 only, that is the first Intel Core I3 530 launched in 2010, accompanied by an old graphics card. up to 12 years of NVIDIA 9800GT 512MB. And the result is quite surprising when this super-ancient configuration PC can completely play the Valorant game in 2020 smoothly and smoothly. At Setting Low 1080p, the game can still run on average at 62 FPS.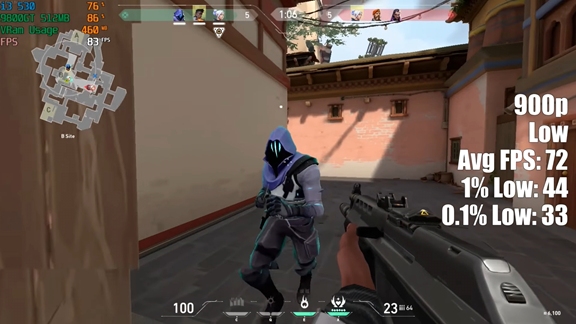 When reducing the resolution to 900p Low Setting, this super-ancient configuration PC achieved an average FPS of up to 72, an impressive figure for PCs equipped with CPUs worth only $ 2 and NVIDIA 9800GT 512MB graphics card. is 12 years old According to the conclusion of youtuber RandomGaminginHD, Valorant is a very good FPS game but super light, gamers can play games on PCs and laptops with even lower configuration than the minimum game. request. Interested gamers can view the video details here.
It is known that the minimum required configuration of Valorant is 4GB Ram, Core i3 – 4150 CPU and GT730 graphics card. With such configuration, gamers can fight Valorant with 60fps. Even if you only play at 30fps, the minimum required configuration of Valorant is even lower with Intel i3-370M CPU and Intel HD 3000 graphics card. These are all components that have been released for a long time. Riot is aiming at the fact that everyone can experience Valorant. Both free and demanding not too high configuration, certainly Valorant will become a new phenomenon this summer.