According to information from the local government of Mao Khe ward, Dong Trieu town, Quanh Ninh province, a group of 7 young people has just been discovered while playing a game "underground" at an Internet shop in the area. At the time of the police inspection, all 7 young men were playing games and not wearing masks.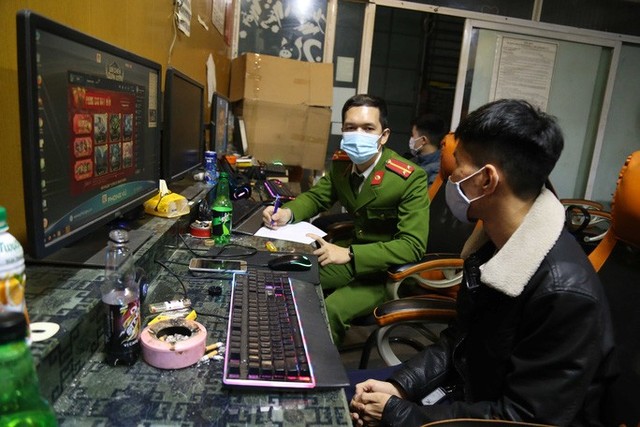 The functional force conducted to make records and records to sanction both the net owner and the 7 gamers present. Accordingly, due to serious violations of the guiding documents of the province and Dong Trieu town in the prevention and control of the COVID-19 epidemic, 7 young people who play "underground" net will be forced to go into isolation and focus on paying their own fees .
So, instead of staying at home for Tet with their family, these 7 gamers will have to move to the local isolation concentration area for a long time to come. Not only that, the families of these cases will have to pay fees for the time they eat, stay in the isolation ward and the voluntary Covid-19 test.
As for the owner of the Internet shop business, the authorities have blocked the location, made a record of temporary seizure of the business license and record of administrative violations at the highest level.
This can be considered a lesson for many gamers and Internet business owners as an example. In the context that the whole country is joining hands to fight the epidemic, each individual must be responsible for himself and the community.