Video games are human-made inventions. To develop to this day, video games have also gone through many ups and downs, now enjoying AAA blockbusters, experiencing exciting things in a vast virtual world, gamers have ever thought about the question "Who created and laid the foundation for games or not?".
Let's find out about this legendary person!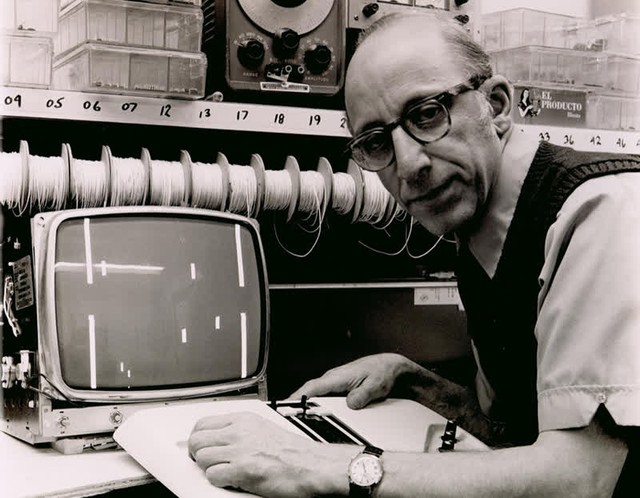 Portrait of Ralph H. Baer, ​​Father of video games
Ralph Henry Baer (born Rudolf Heinrich Baer), born on March 8, 1922 – died December 6, 2014, is an American video game developer, inventor and engineer. He is known as the "Father of the video game industry" for his numerous contributions to the games and video game industries in the second half of the 20th century.
Ralph Henry Baer was born in Germany, and he and his family moved to the United States before World War II. Here he changed his name and later served in the war efforts of the United States. During the 1960s, Baer worked at the arms manufacturer Sanders Associates, where his mission was to research and build defense radar systems and electronic equipment in submarines. As an engineer who likes to tinker with research, Baer is not particularly interested in the task of managing the R&D department at the company. He said: "Here people make things that can be used for three or four years, but no one talks to anyone about their work, when they have the product and when they don't have it, it is over. I'm not interested. amused with that kind of job ".
As an expert in television technology, he has always been tedious with the idea of ​​doing something to serve the millions of US television users and secretly researching video games on television screens. In late 1969, he released "Brown Box" – the first video game system in the world. One of the most famous early games was named "ping pong" – it consisted of two racquets, a ball and a knob to "cut", with this knob one could change the flight path. The owner of the weapon maker patented this invention and sold the copyright to TV Manufacturer Magnavox. The company named the new game "Odyssey".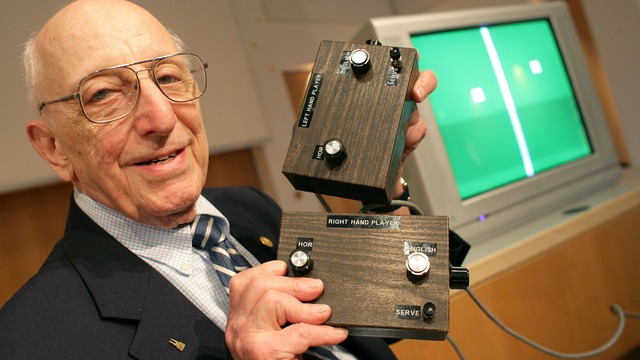 "Brown Box" – the first video game system in the world, played on television
Despite his old age, Ralph Henry Baer is constantly innovating, opening his own company to serve the research and development of ideas that are both funny and crazy. For example, he let a teddy bear talk to a cartoon character on the screen, or he was the creator of the first talking doormat. His game "Simon" dates back to the 80's and still exists.
During his career, he has continuously developed and patented several hardware prototypes, laying the foundation for video game consoles, Magnavox Odyssey and even later online multiplayer games.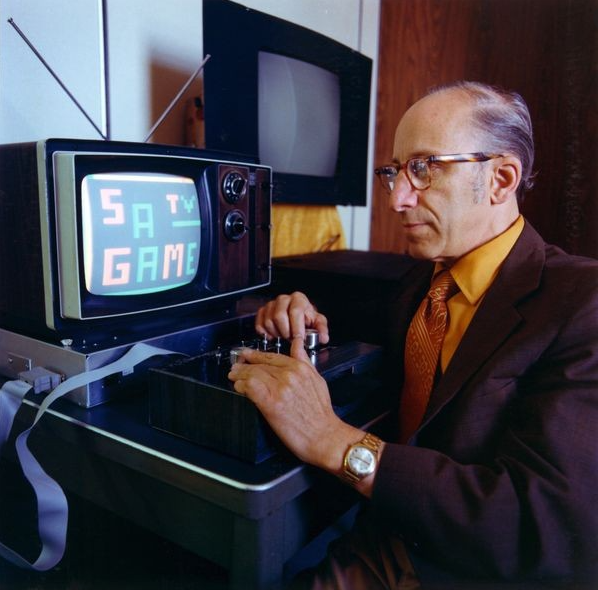 Ralph Baer played his Telesketch game in 1977
It looked like once when he talked about the violence in video games, Mr. Baer was very sad. According to him, video games have long been an overused art.
In 2004, he was awarded the National Medal of Technology for his contributions to the "breakthrough and creative pioneer, development and commercialization of interactive games" that kicked off the industry. is worth trillions of dollars in both entertainment and education today.