(Techz.vn) 4,500mAh battery capacity is one of the most important highlights on the Galaxy A71 making this product more worth buying in the mid-range segment.
As a product aimed at young customers who need a media entertainment product, Galaxy A71 has a huge 6.7-inch screen size and strong performance in the segment thanks to the Snapdragon 730 processor. The combination of these two factors will require an extra large battery to maintain long-term use. Therefore, Samsung has equipped this device with a 4,500mAh battery and 25W fast charging.
Theoretically, with basic daily tasks, Galaxy A71 can completely give users at least 1 or even 2 days of use without charging the battery. But for you gamers, it will be like. In order to evaluate the stability of the Galaxy A71, I tried playing the two most popular games today: Lien Lien Mobile and PUBG Mobile combined with Youtube entertainment to see how long A71 will last.
Test conditions:
Machines only connect to Wi-Fi when playing games and built-in sim
Screen brightness and volume at 70%
Each game and app use continuously for about 2 hours
100% fully charged battery
All games set the highest level of graphics
The order of the test includes (PUBG Mobile – Lien Quan Mobile – Youtube)
The test results received are very impressive. After 2 hours of PUBG Mobile, Galaxy A71 dropped by 31%, followed by Lien Lien Mobile by 24% and lastly by Youtube 2 hours only by 20%. So after 6 hours onscreen with power applications, Galaxy A71 is still up to 25%.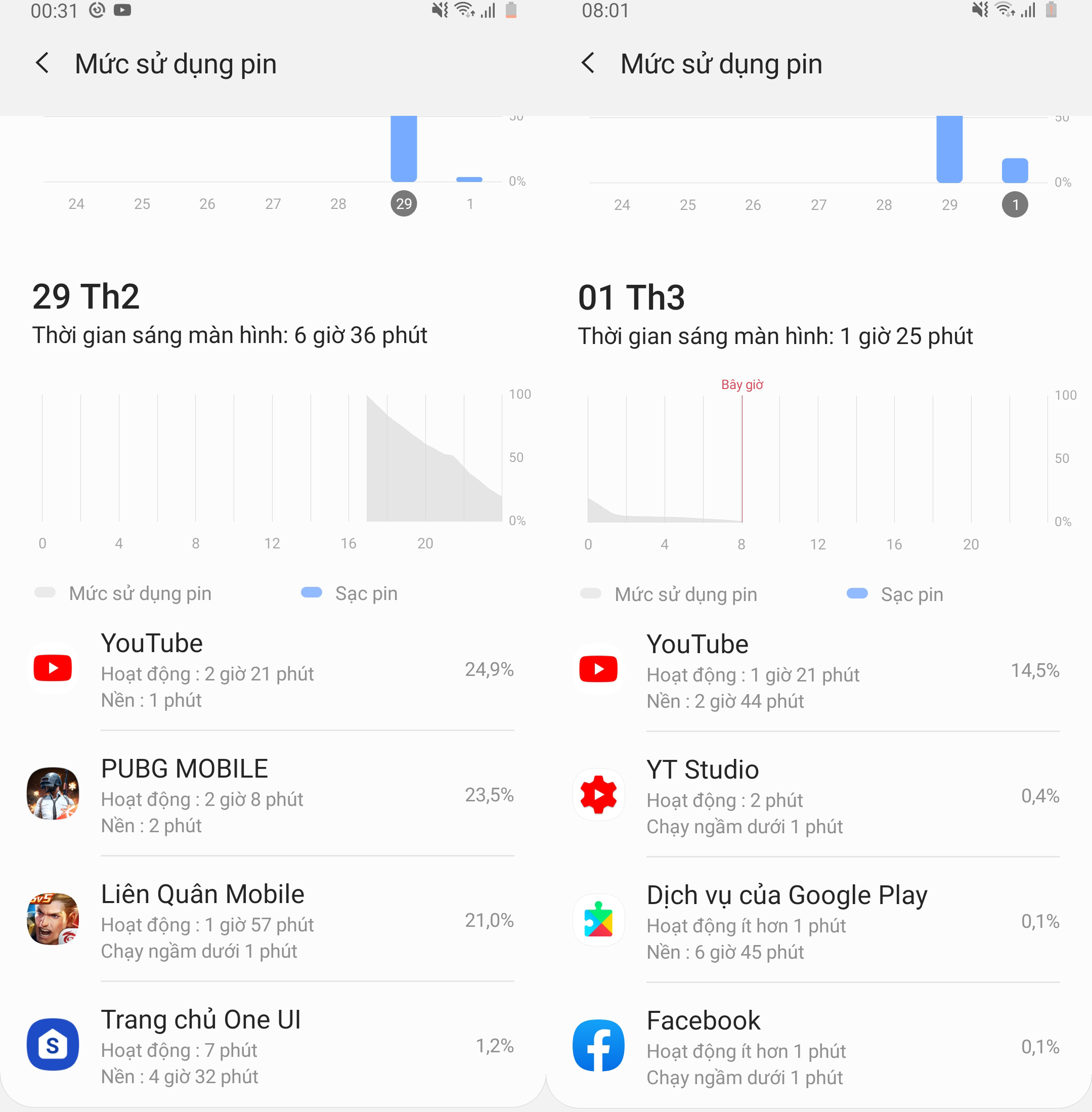 At this point, I continue to use YouTube until the computer only 1% complete the test with a total time of continuous use of about 8 hours. Thus, with heavy tasks, Galaxy A71 still brings extremely impressive usage time.
On the other hand, with 25W fast charging technology, Galaxy A71's fully charged time in the charging test is also very impressive with only 35% to charge from 1% to 60% and finish the charging cycle in just 85 minutes.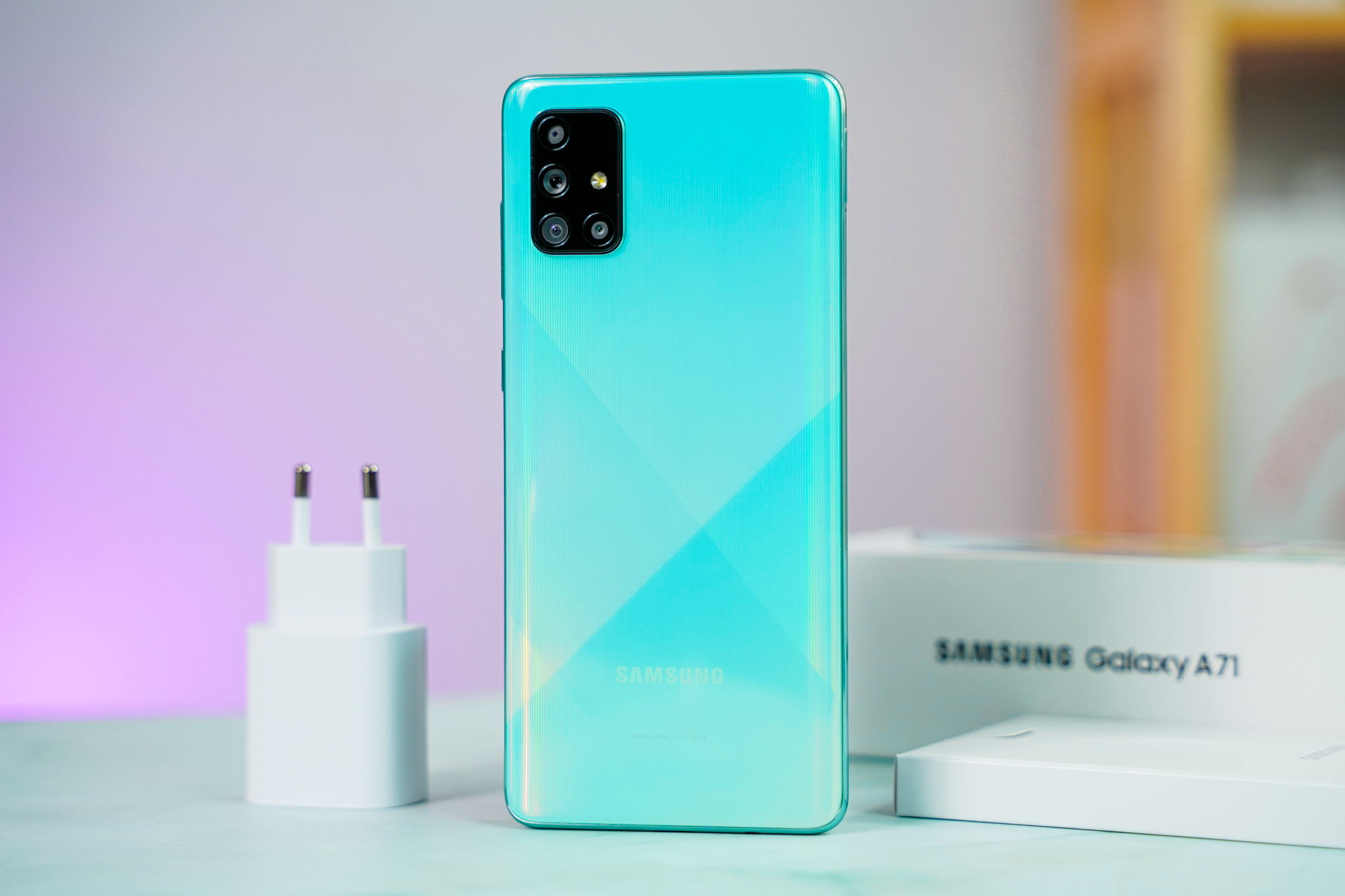 Through this test, it can be seen that the Galaxy A71 can perfectly meet users' needs for both work and leisure without worrying about running out of battery. On the other hand, fast charging technology also helps users to quickly charge the device in the most urgent cases.
.