This year is a special year for Vespa Primavera with a 50-year milestone on the market. That's why subjective company Piaggio has introduced two special editions Yacht Club and Notte to commemorate this memorable milestone.
First, the special edition Yacht Club will be available on Vespa GTS and Vespa Primavera models. GTS Yacht Club and Primavera Yacht Club both have a new outfit with white eggshell, highlighted by blue stripes and saddle with a new design, emphasizing youthful and luxurious style. of this version. Vespa Primavera Yacht Club will have two engine options of 125cc and 50cc, similarly, Vespa GTS also has two engine options but is 125cc and 300cc.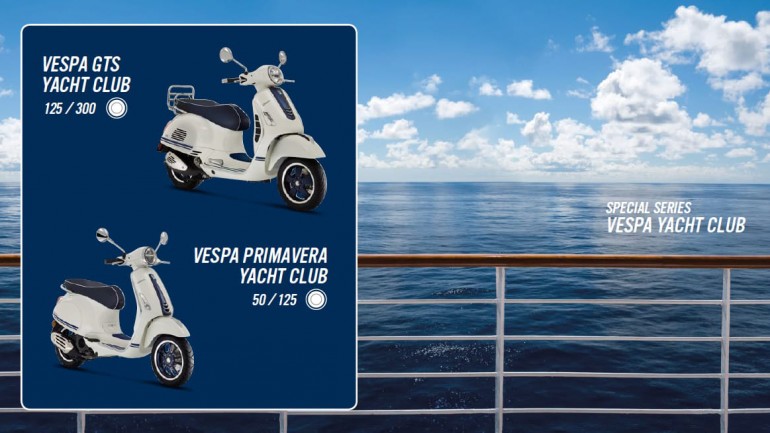 The second special edition, Notte, will be available on Sprint and GTS Super models. Different from the striking outfit of the Yacht Club, the Vespa GTS Super Notte and Vespa Sprint Notte own the dominant black outfit, in both the body, seat, rim and comes with some chrome details. .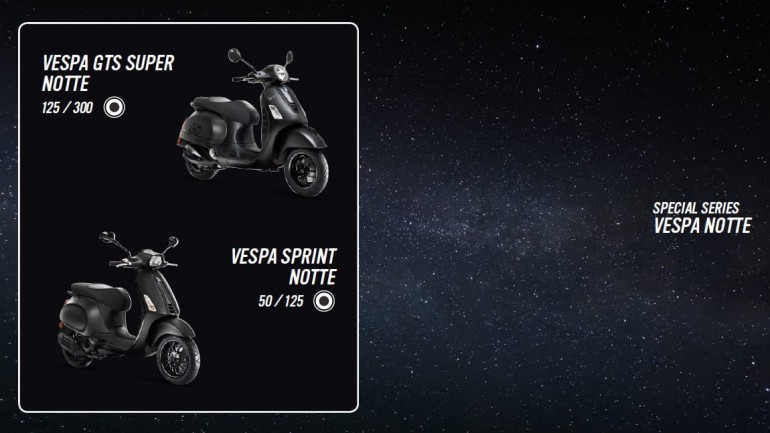 Both special editions use the same engine options, including the 50cc and 125cc engines, for Primavera and Sprint. Meanwhile high-end GTS will have 125cc and 300cc engines.
The equipment on the car is the same as the 12-inch casting wheels, suspension. Particularly, the Vespa GTS Yacht Club and GTS Notte will be equipped with 4.3-inch digital dashboard, i-Get engine with Start and Stop system.
In terms of price, two special editions, Yacht Club and Notte, will be available in July. Expected starting price of Vespa Yacht Club, at $ 4,049, equivalent to 93.5 million, while the Notte version is expected to start at 4,149 million, equivalent to 95.5 million.
>>> Vespa GTV is coming to Vietnam, priced at VND 199 million
.