Pixlr is not a software, it is an online photo editing tool on web platform. Pixlr supports users to edit photos online quickly, with many customizations, features that many software on the computer have to "lose" and the tool is like Photoshop online software. To edit photos quickly and save time, edit photos online on Pixlr.
Related posts
How to use Photoshop Express Editor to edit photos Online
Create new photos in Photoshop online
How to fix red eye on photos in Photoshop CC 2020
How to save photos in Photoshop online
How to get 25GB of free Dropbox space
In fact, websites with the ability to edit photos online are no longer uncommon. We have articles to rate and statistic the best online photo editing websites for users. Stand out among these Online photo editing website Pixlr's best emerged in first place. So how powerful is the online photo editing feature on Pixlr Editor, invite you to explore through the following article.
Online photo editing on Pixlr:
Step 1: Access COME IN to start editing photos Online on Pixlr Editor
Press down arrow at the original interface of Pixlr Editor.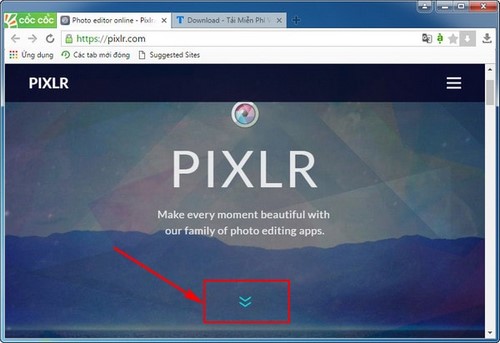 Step 2: Choose Launch web app to enter Photo Editor Online on Pixlr Editor.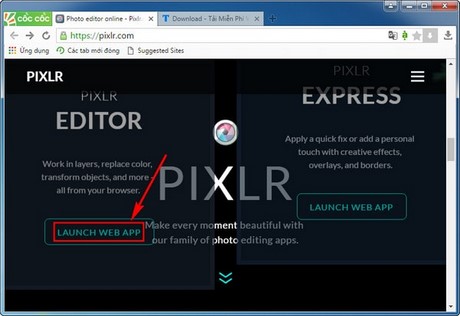 Step 3: Choose Open Image From Computer to open the photo to edit from your computer.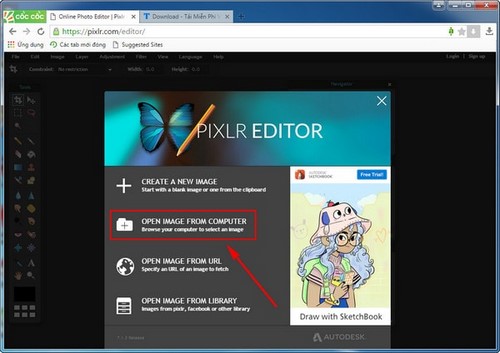 Step 4: Navigate to the folder containing the photo, select the photo and press Open.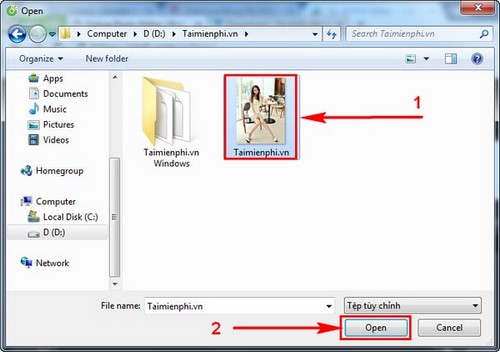 Step 5: For photos with the wrong size, you can Crop photos by pressing the icon No. 1, the Crop feature. Then use your mouse to frame the picture you want to crop.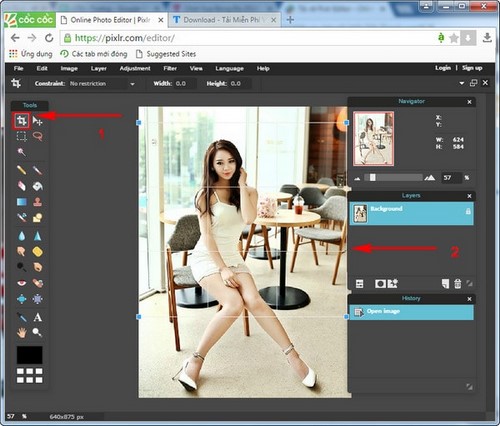 Step 6: After you have selected a new photo frame, press Ctrl + S and press Yes to crop the photo.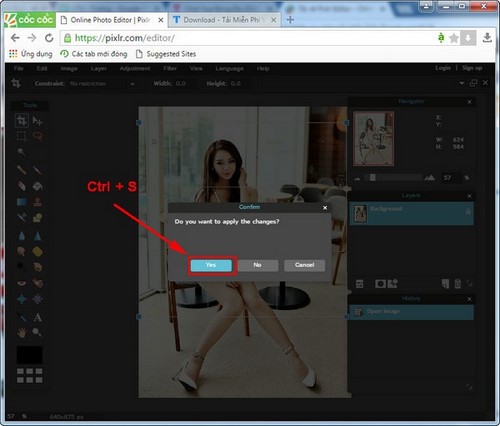 Step 7: The photo will be cropped to your frame.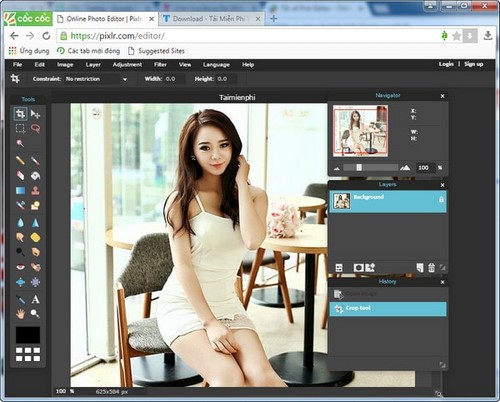 Step 8: To enter a name and signature for the photo, click letter A symbol. Enter the name you want to write.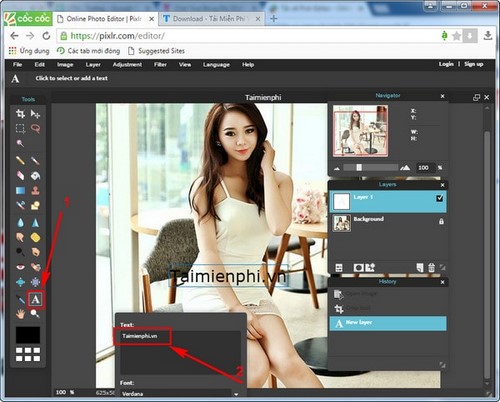 Step 9: Several customizations of color, opacity, and intensity of the image are available in Filter.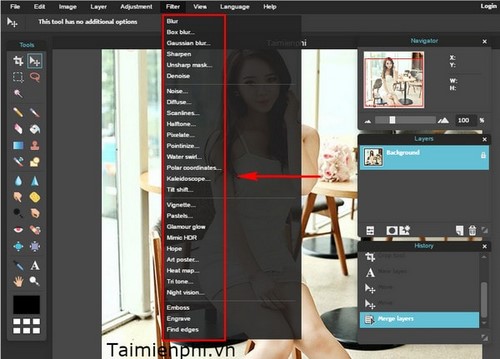 For example Box Blur will be the adjustment of image opacity.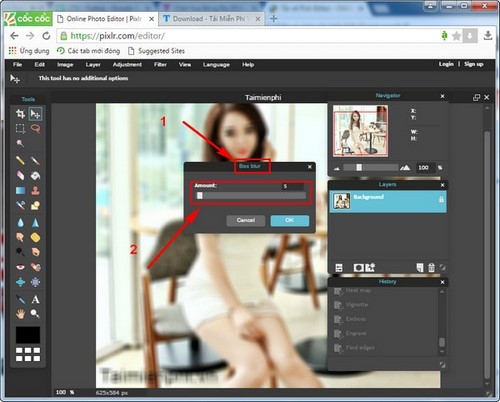 There are many other features when editing photos Online on Pixlr Editor for users to explore. For those who are fluent in English or proficient in Photoshop, using Pixlr Editor will be really simple.
After you have finished editing the photo, press Ctrl + S to save the photo. Select maximum image quality, press OK to save.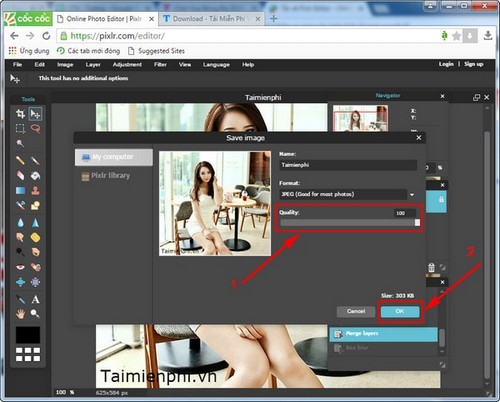 Step 10: Create a photo name and tap Save to save.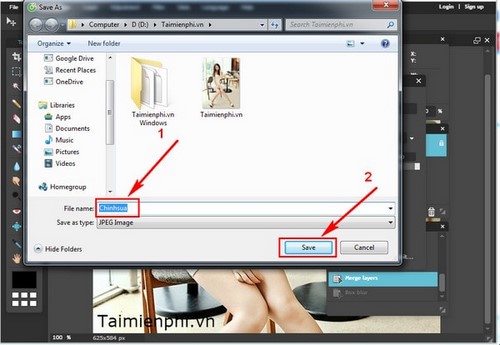 You will have your newly edited photo next to the original photo.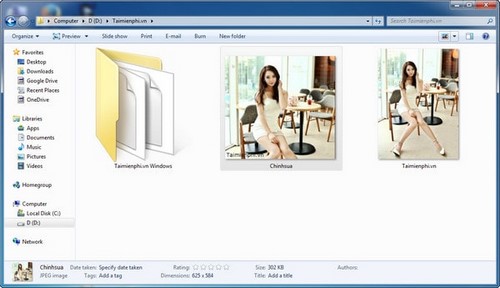 There are many more features on Pixlr Editor to edit photos online for you to explore. If you are afraid to install photo editing software, Pixlr Editor is the optimal choice for you
Online photo editing requires Pixlr Editor, so what websites are needed to create online photo effects. Don't worry, we have aggregated the websites create photo effects Best online for users to choose. Surely these photo effects websites will give you the most sparkling pictures.
https://thuthuat.taimienphi.vn/chinh-sua-anh-online-tren-pixlr-editor-9259n.aspx
If you want a compact, long-term software to edit photos on your computer, then Fotor is what you are looking for. Just install quickly, you can Photo editing with Fotor and use this software for a long time. It helps you create stunning, vivid, or ancient colors depending on the picture.
.