Hello Lulu is.. At the end of last year, a person who expanded the world of my fragrance gave me a happy invitation saying, "A new perfume maison will open, so please come and visit us!" I couldn't ask, so I finally went there the other day.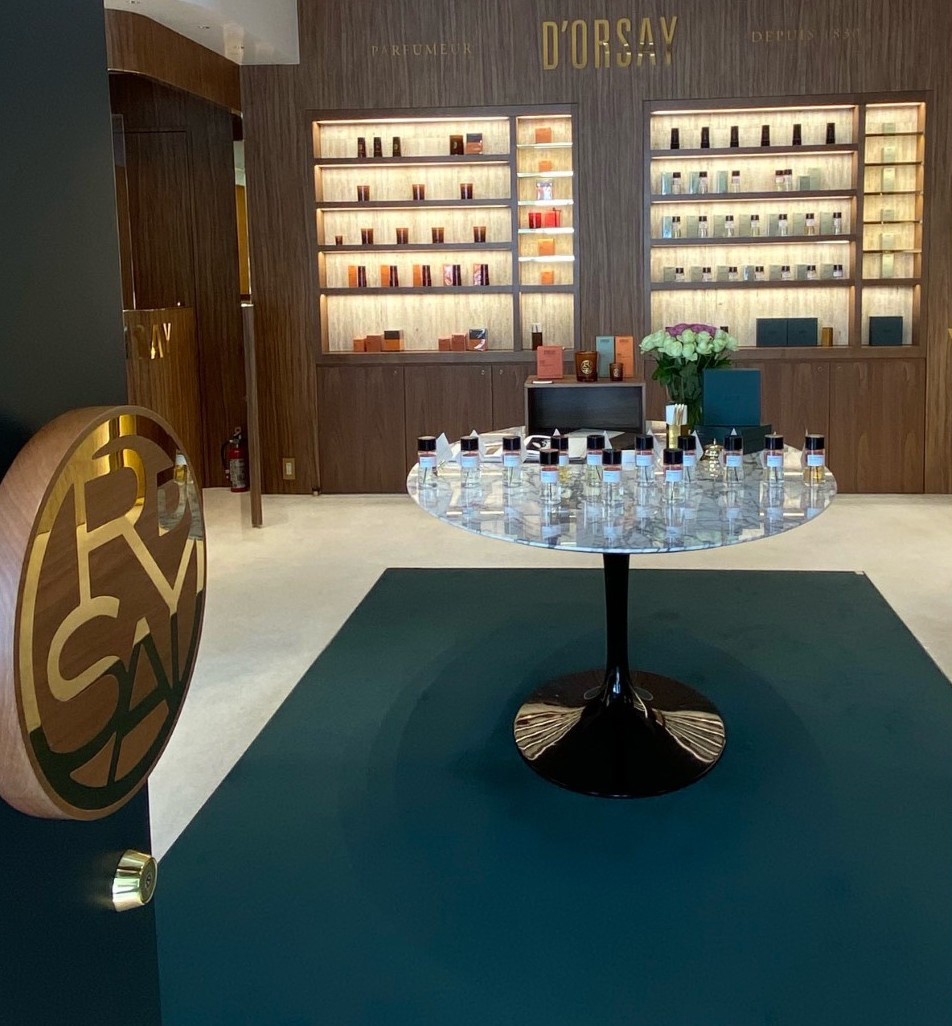 The first store in the 7th arrondissement of Paris (44, rue du Bac 75007) in 2019, the second store in the Marais district in September 2020, and the third store, the Dolce Aoyama Main Store, opened on December 20. ..
Hmm? Bac street. Isn't it Delor? (Article "Beautiful Specimen Shop in Paris DEYROLLE / Cabinet of Curiosities in Paris② ~ Paris Travel Report ⑶")
Dolce Aoyama with a Parisian appearance.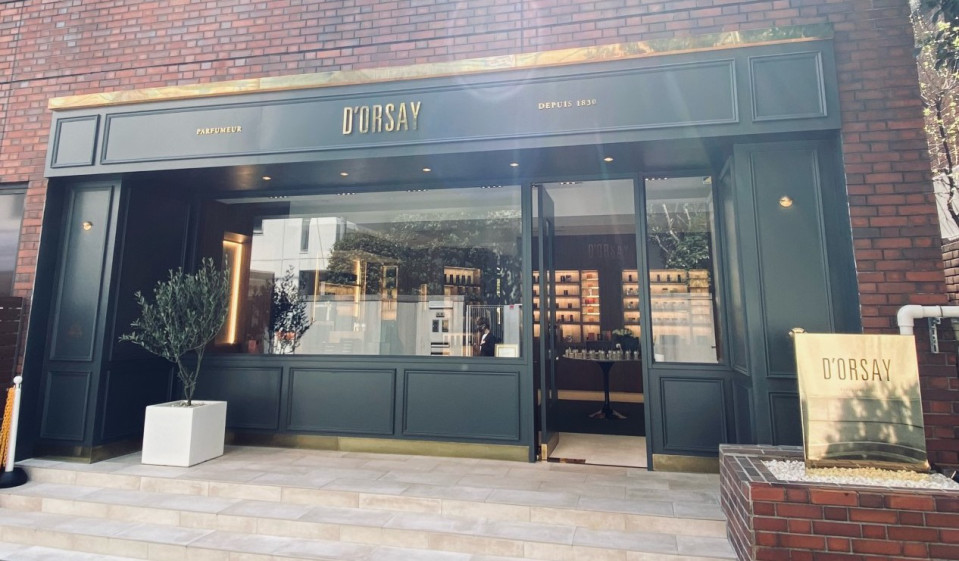 Maison D'Orsay is derived from Count Alfred d'Orsay, a dandy who lived in France in the first half of the 19th century. With a deep knowledge of art and a unique sense of beauty, the Count excels at discovering the individuality of his friends and begins making perfumes to express them.
In 1901, "Company Francaise de Parfum Dorsey" was founded based on the work left by the Count. And in 2015, it was newly launched as a perfume maison by the Aera Nova Group.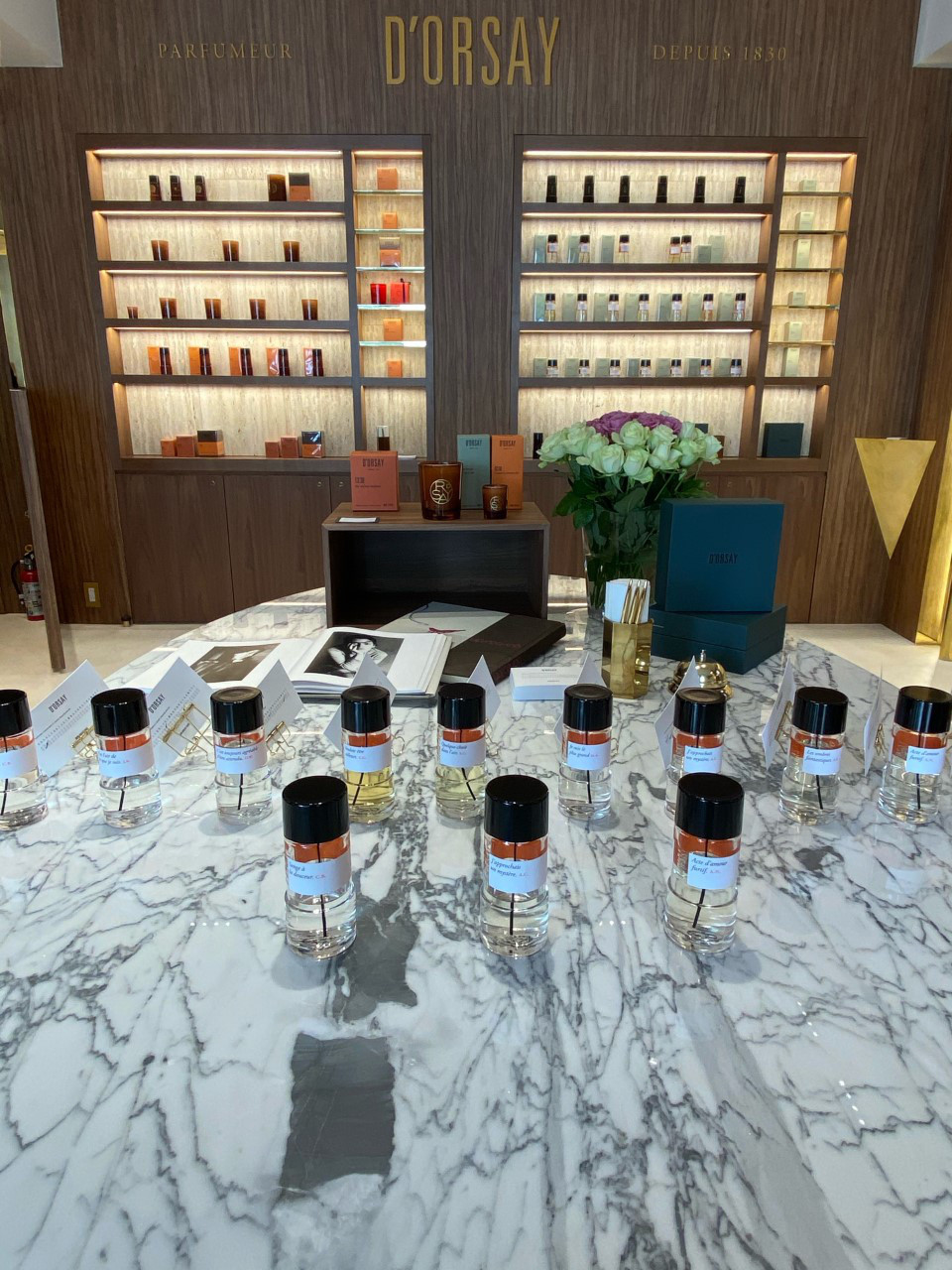 At the age of 20, Alfred Dorsey was fascinated by Marguerite Bresington, who loved art and had a free spirit as he did. I spent my life finding a true soulmate I loved. Unbearable to be separated from Marguerite, who was married at the time he met, he created a perfume for them. Let each person wear it day and night for the rest of his life.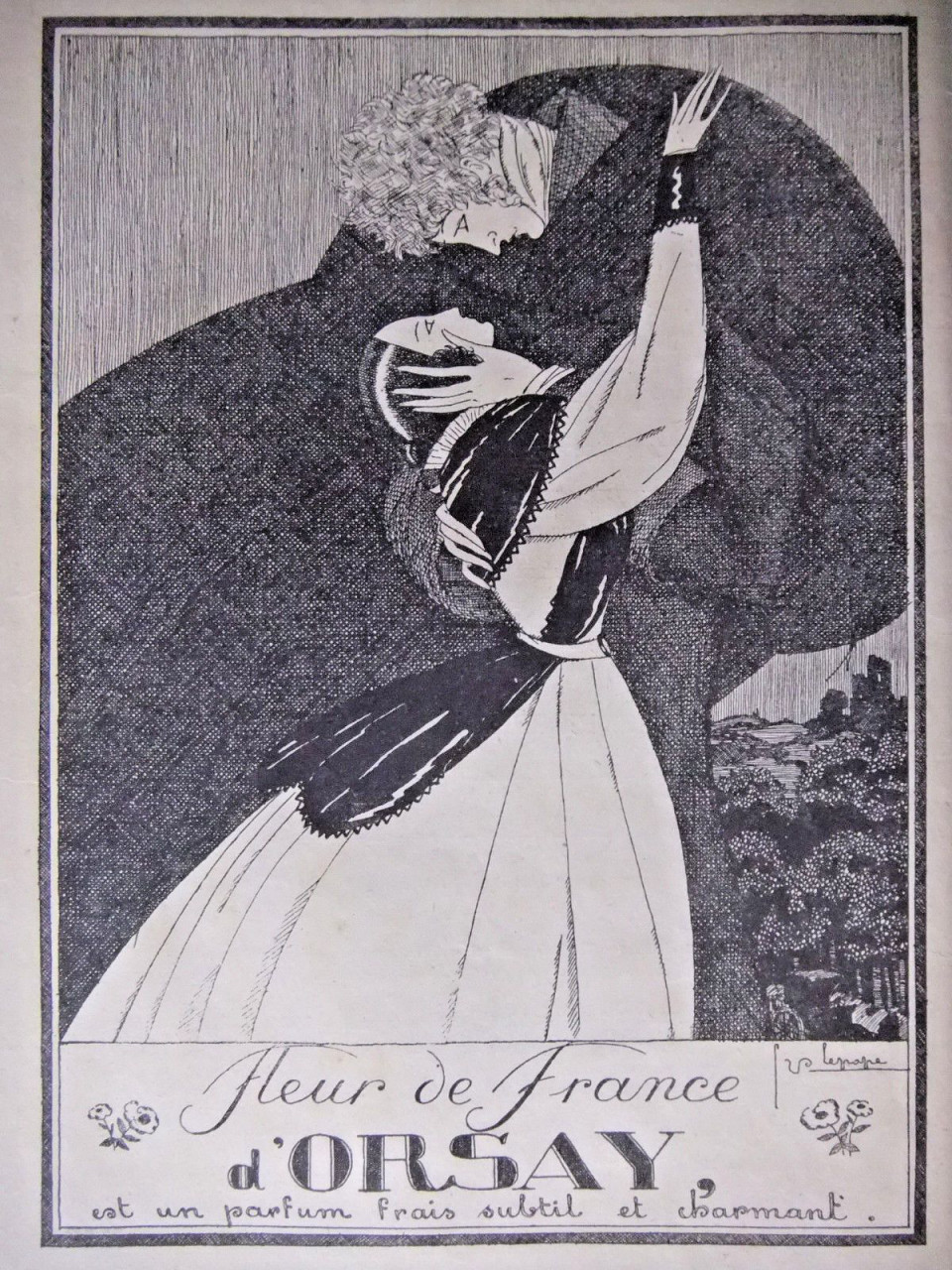 Advertisement engraved by Georges Lepape (1920)
Dolce's perfume, which has such a story, is a scent that makes you feel "connection with someone". Physical and spiritual connections. I feel the existence of someone who faces me.
The scent is accompanied by the initials of certain people. Like Count Dolce painted a personality with a scent.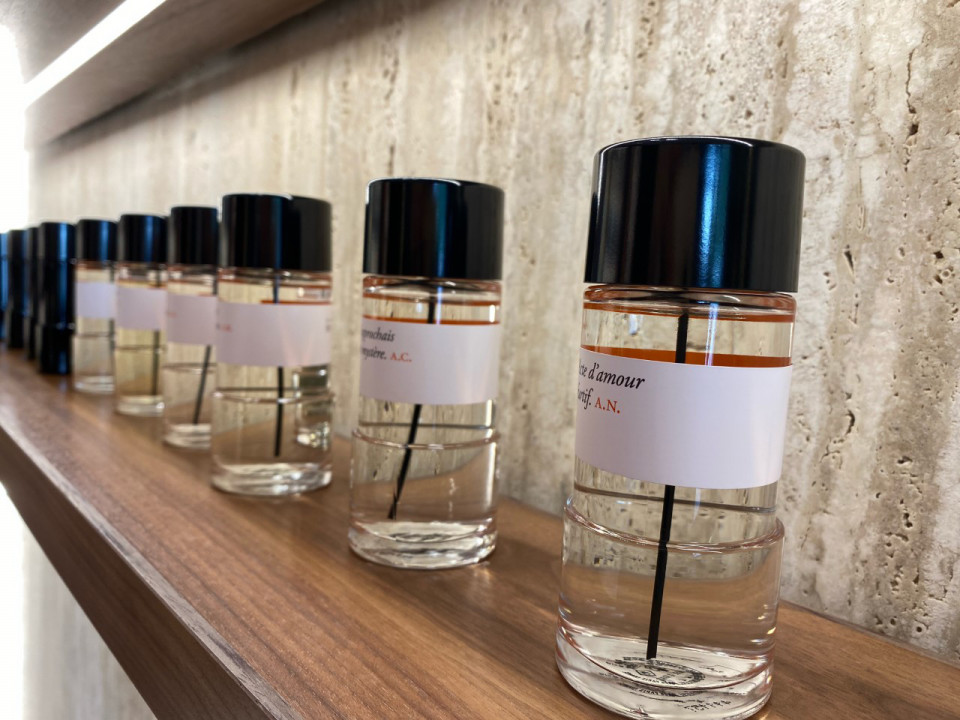 The first thing I picked up wasIl n'y a pas de bien ni de mal. TJ (Good and evil). A scent that combines sensuality and neatness with a mysterious oud called the tree of God and smoky incense. I can't see it, but there is "someone" on a straight line nearby.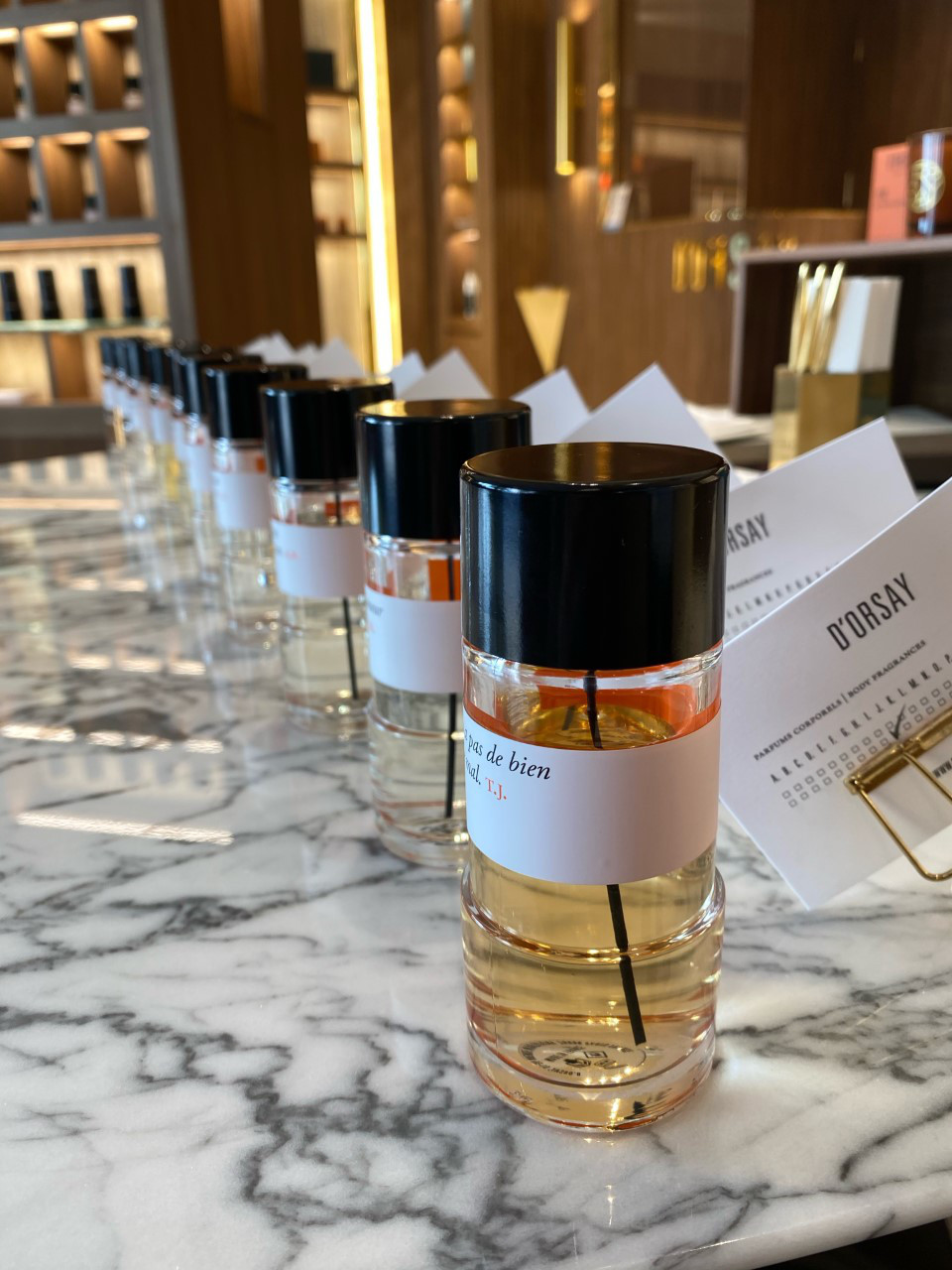 Lulu.'S image was chosen as this.Je suis le plus grand. MA(The best self). Iris and violet on aldehyde.
This was light. Feeling that "shine" is scented. A colorless and transparent scent that is gentle but has the strength to penetrate the core. "Someone" is in your own personal space.
I was curious, so I asked him to give it a quick glance. Half a day later, some nostalgic sweetness of white musk remains on my skin.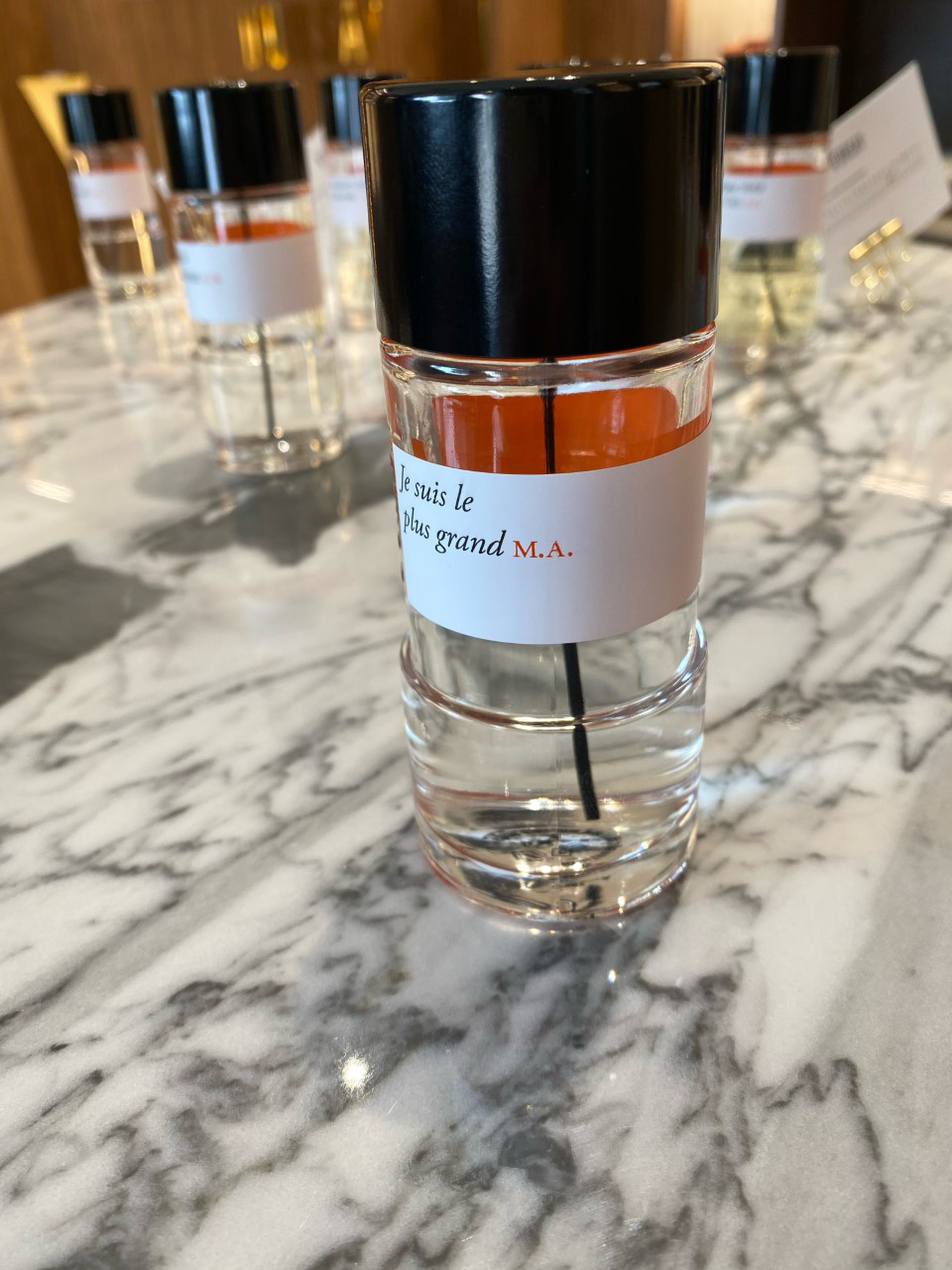 Home fragrance is fun. A scent that depicts the place and time that only a special person knows, and the impressions received from various situations.
06:20 Où tu sais(As you know). This is fresh! A pleasant morning scent. Lemon leaf in the morning sun, freshly cut hay.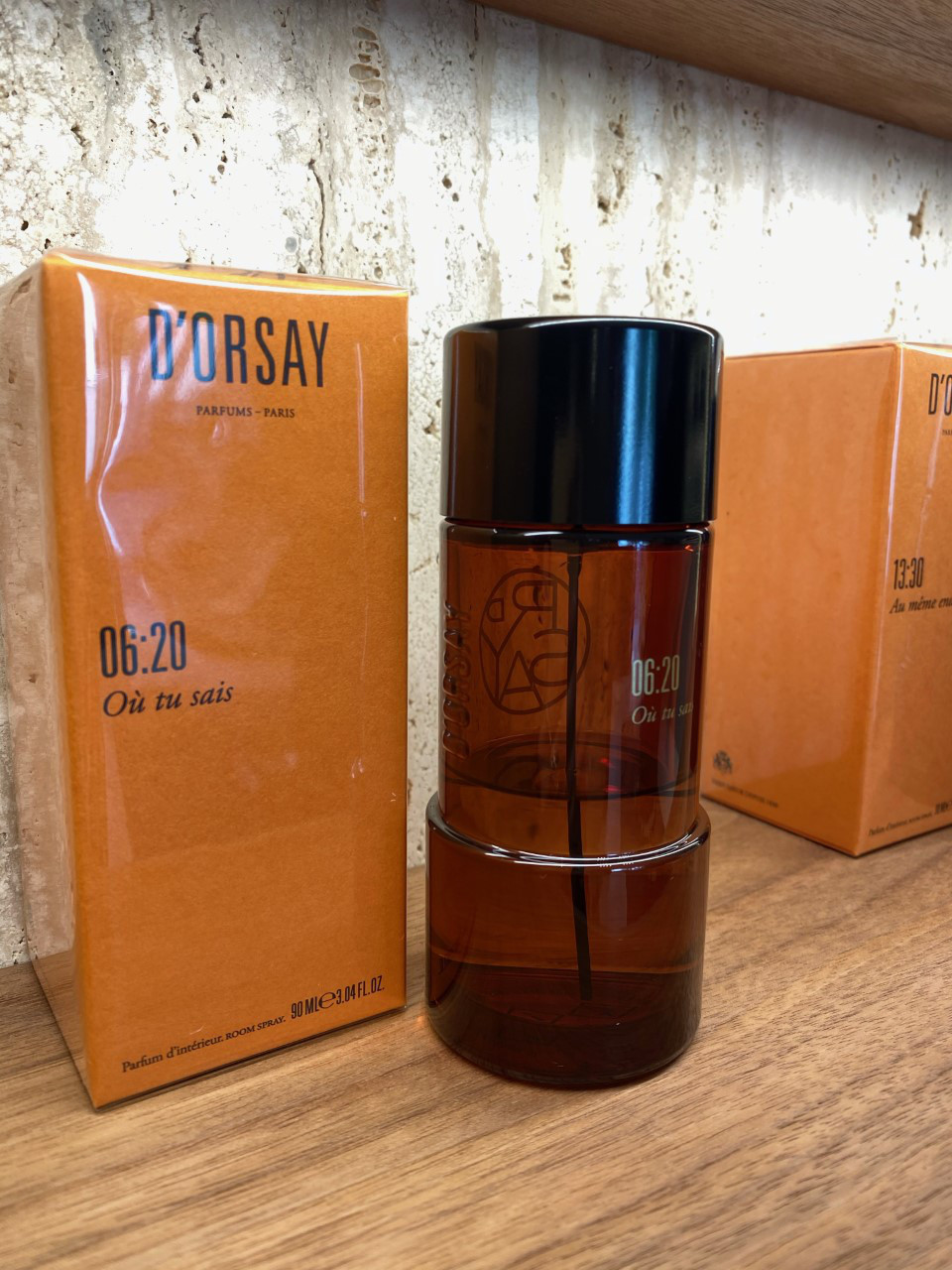 13:30 Au même endroit(As always). Fresh trees, green grass, black suede and leather. This is an afternoon horseback riding. A horse that runs like flying on the grass, leather has a saddle scent.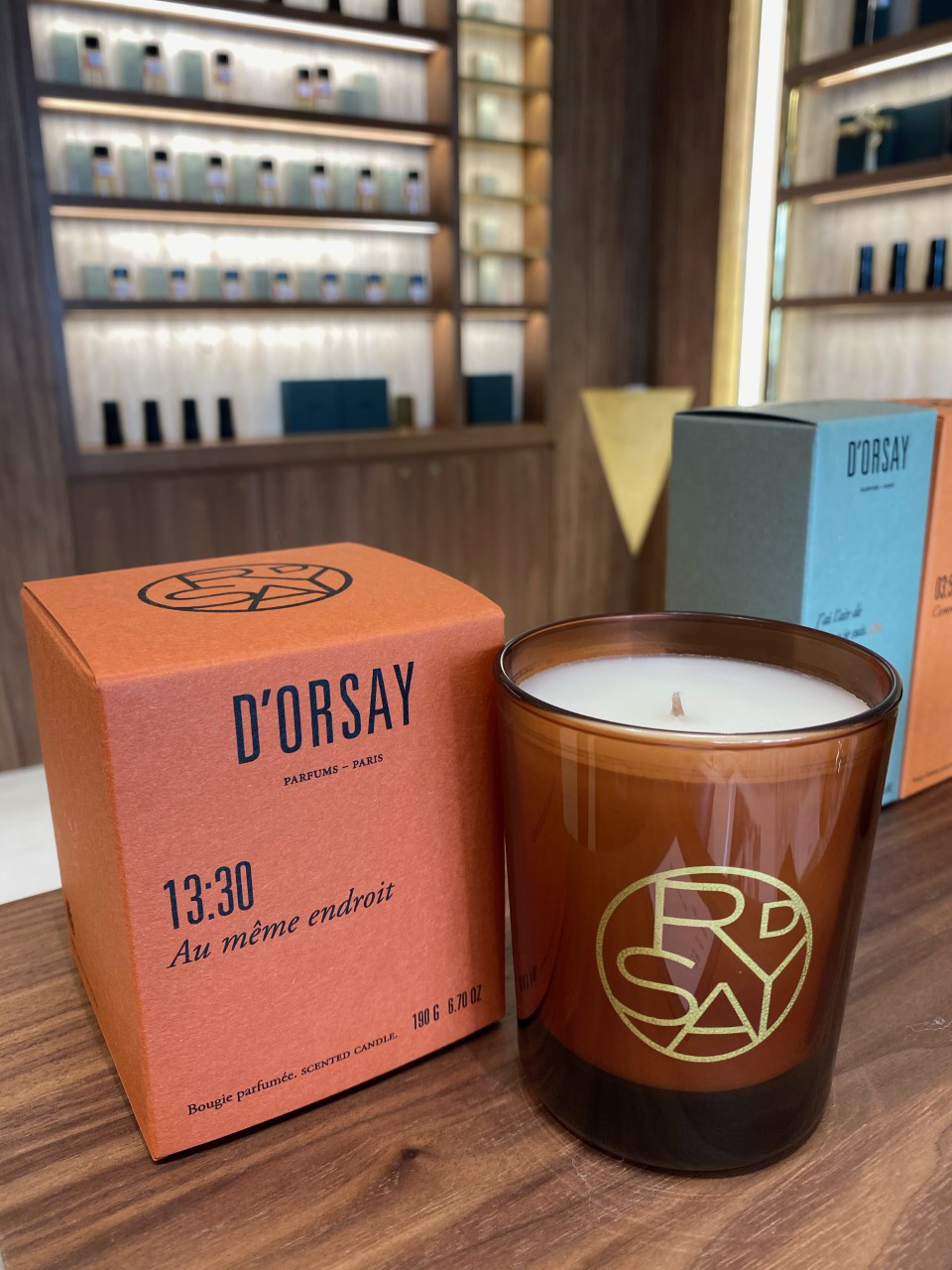 21:30 Sous les draps(In the bed) is a scent that has heat. Jasmine remains very fascinating.
03:50 Comme la der nière fois(Same place as before). Iris fragrance Oris butter softness and dry wood. Warmth in the soil and the scent of roots. Very calming scent.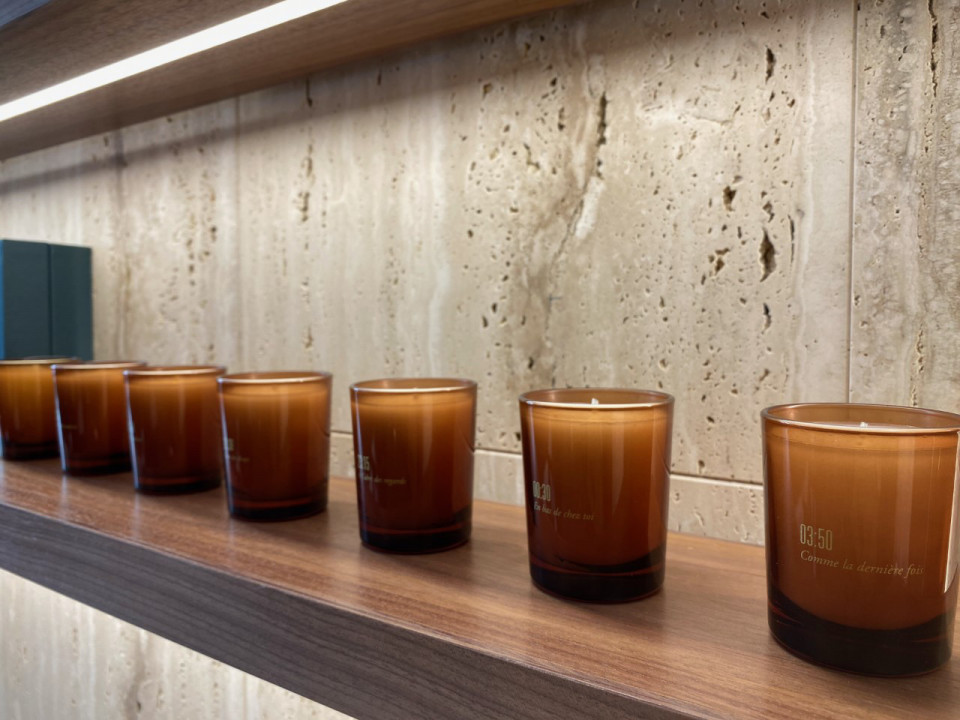 Candle wax made by a candle maker that has been passed down for four generations in southern France. A refill will be released in the future for the large size of 250g with a beautiful brass hill. Since the type of scent is not printed, I am happy that you can enjoy it by replacing your favorite scent.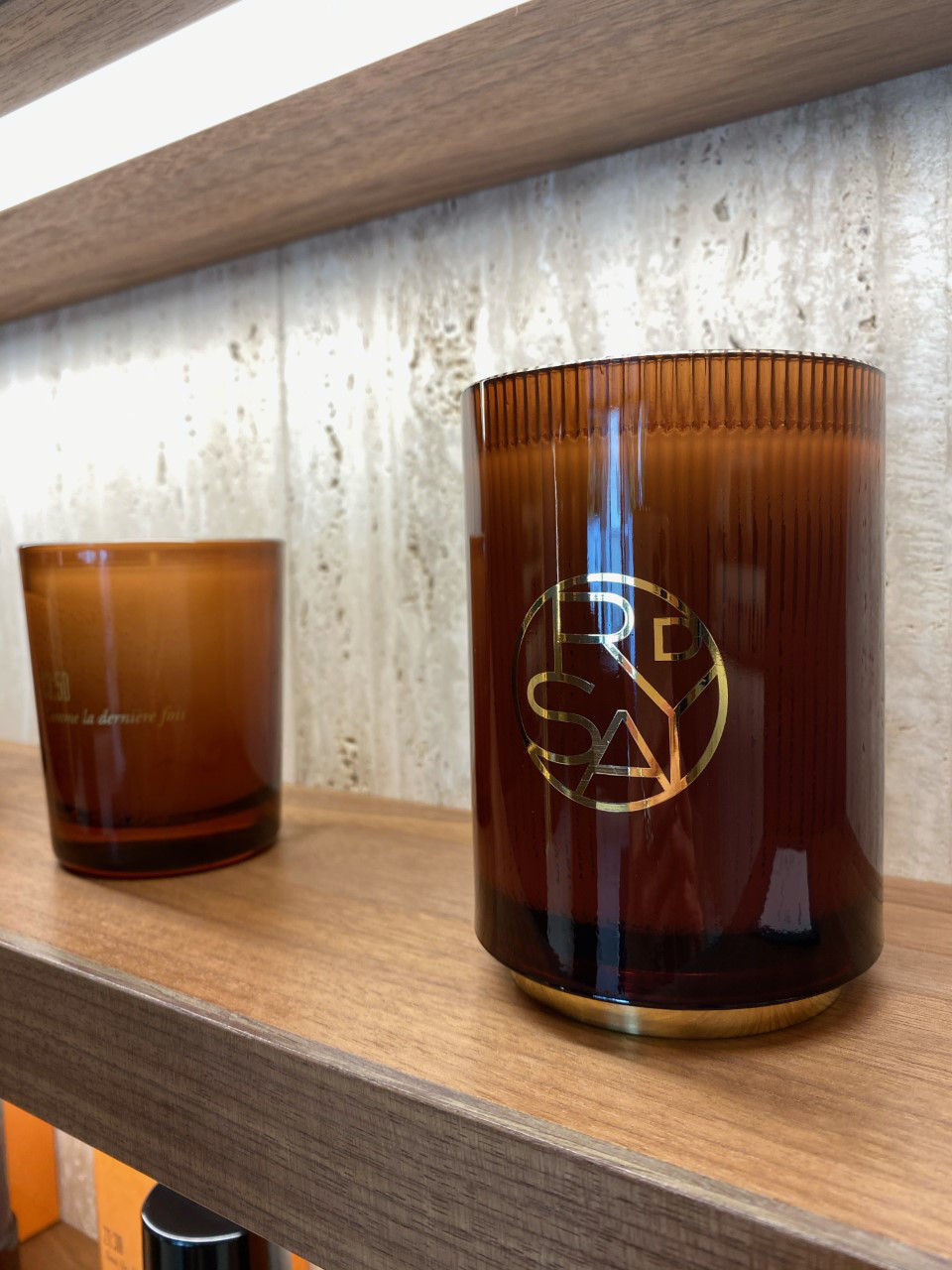 Alfred and Marguerite exchanged many letters when they were separated. The Dolce bottle has a motif of the pneumatic tube that was once used in the post office, as if spinning the distance between the two.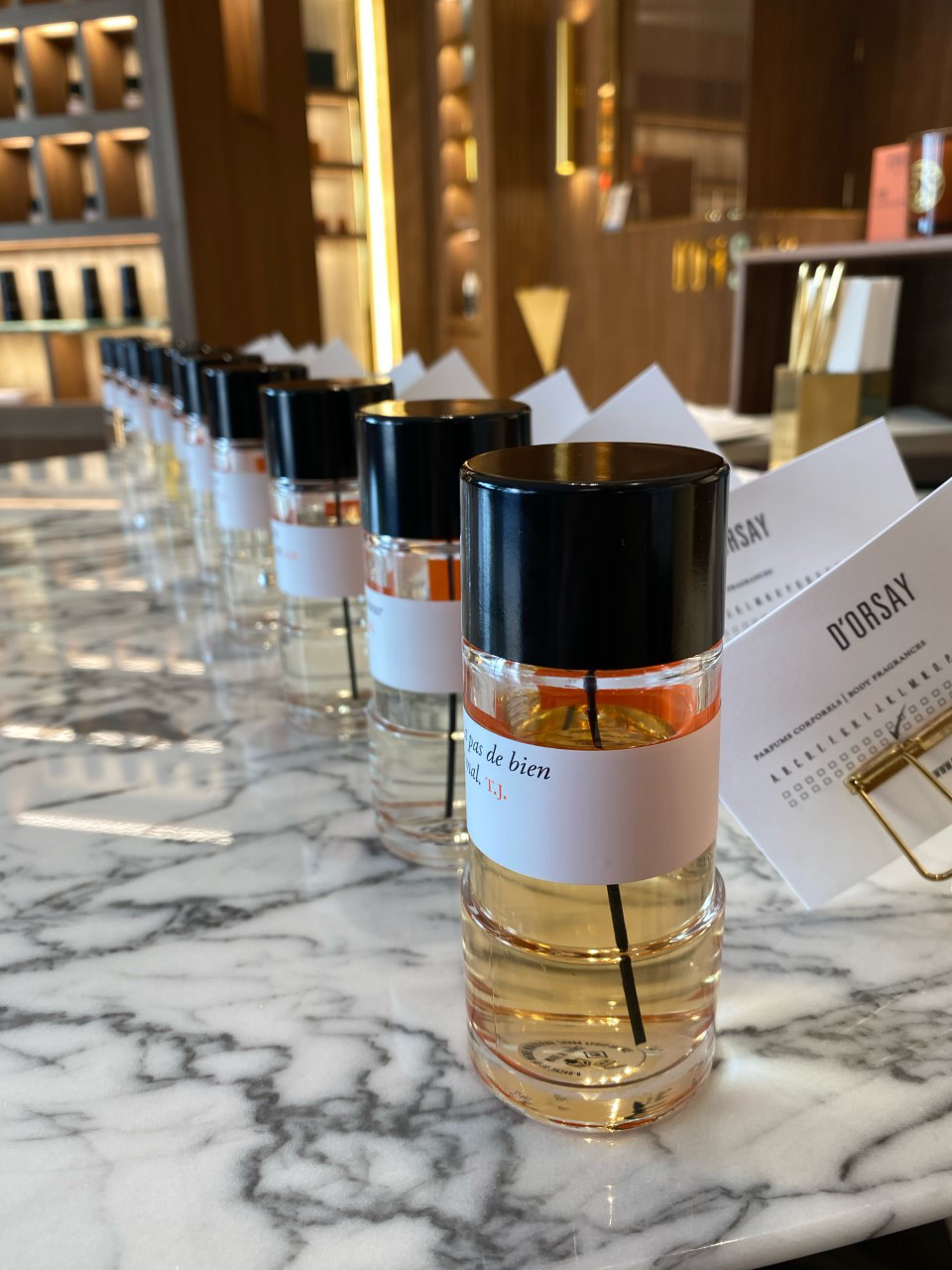 I remembered Felsen's code table. Marie Antoinette and Fersen continued to exchange letters during the reign of terror during the French Revolution. Marie Antoinette is said to have written her feelings for Felsen in a letter that was written using invisible ink and code. (Article "Marie Antoinette Exhibition", which approaches the truth of the Queen's life and the revolutionary period)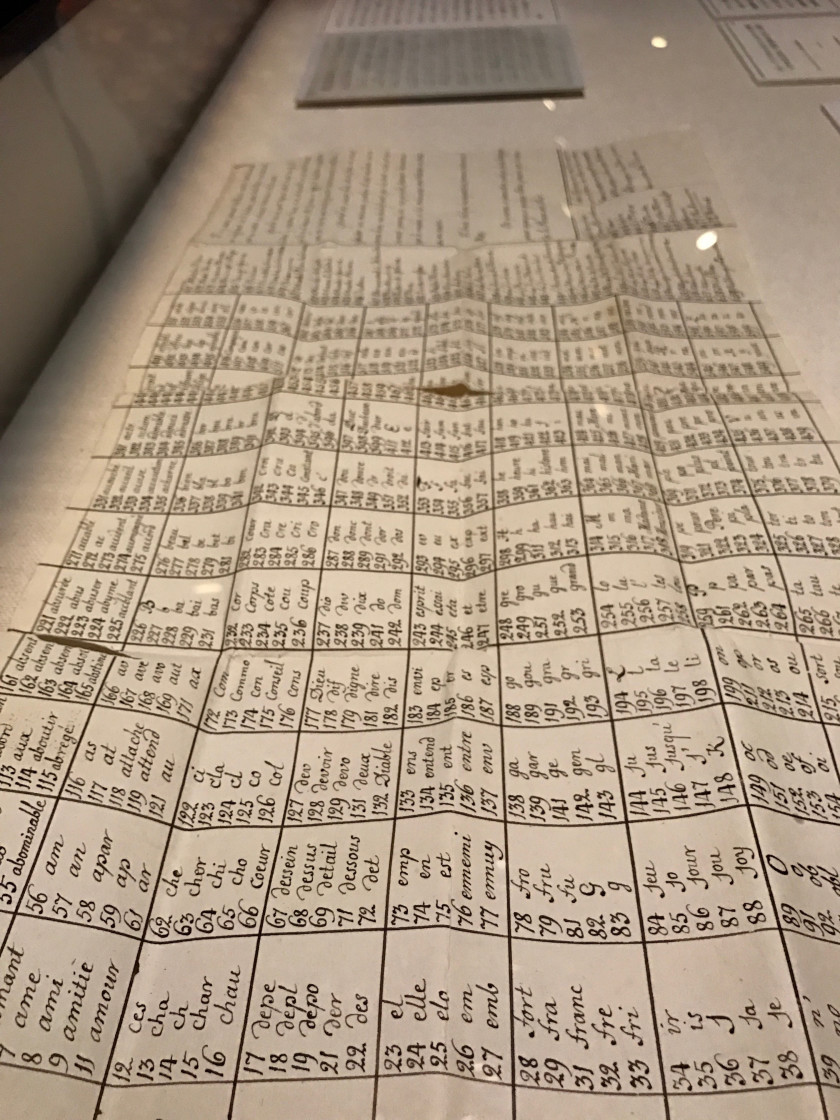 Count Dorsey announced the first unisex perfume "Etiquette Blue" in 1830. A new "Dolce" that inherits the spirit of creation and embodies the expression and harmony of individuality with fragrance. Please come and experience it.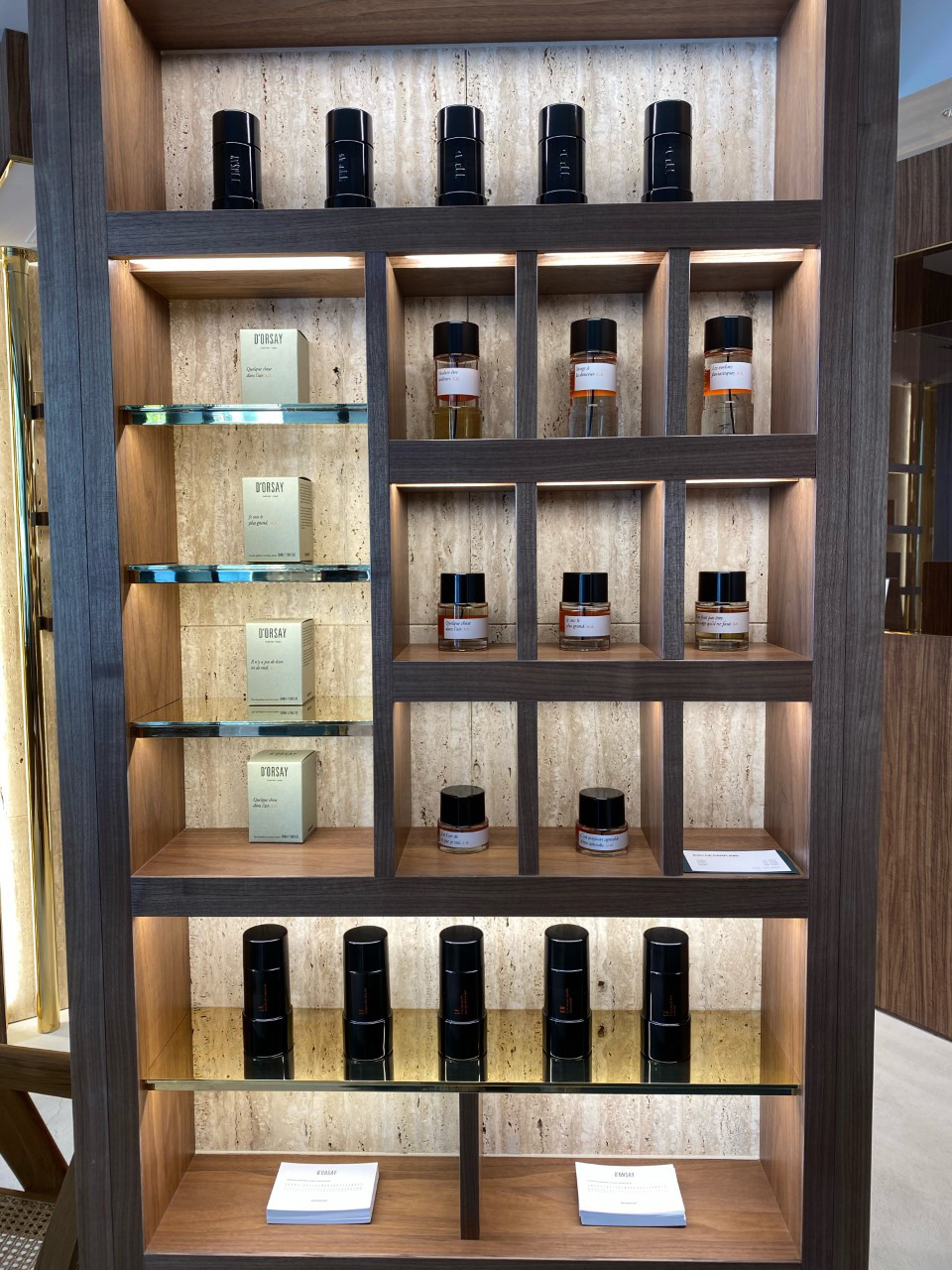 Lulu.