Recently, Vietnamese electric motorcycle company Pega has launched its latest product in Hanoi. Accordingly, this new model of electric motorbike has the design as well as the name "partly based on" high-class Honda SH scooters. Pega eSH This electric motorbike company launched quite spectacularly this afternoon with many test car screens that impressed the attendees.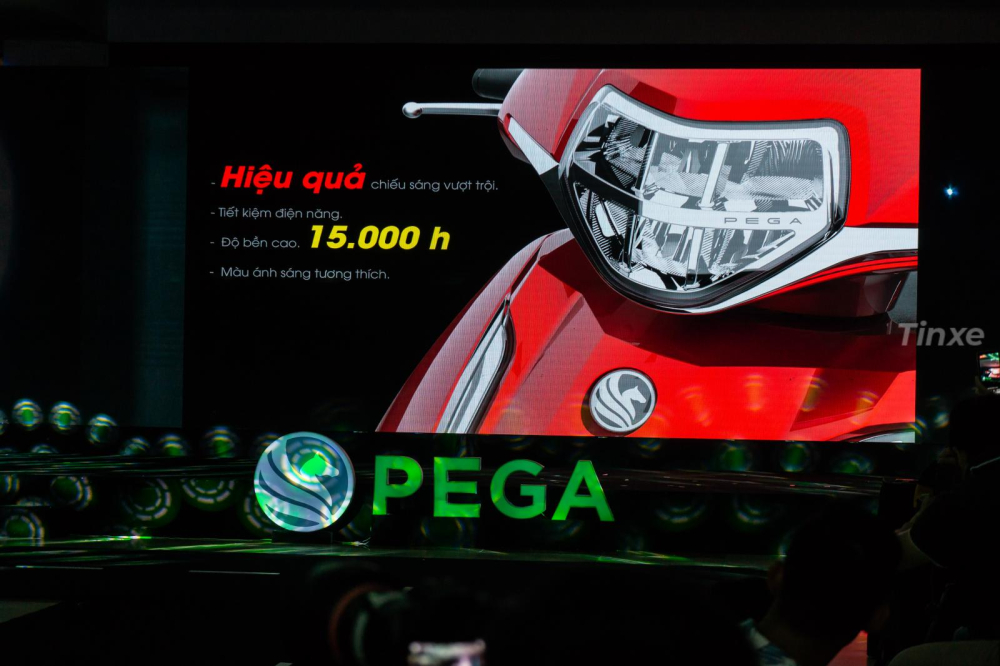 Pega launches eSH electric motorbike in Hanoi
Founded in 2012, electric bike company Pega, formerly known as HK Bike, is having a very bold strategy with the promise of defeating gasoline motorcycles in the next few years. With its latest product, Pega will surely cause a lot of controversy when directly using images and names quite similar to the Honda SH scooter model from Japan.
Pega eSH has a similar design and name to Honda SH
Introduced to the public with the design and perfection stages of Pega itself, the automaker has affirmed that Vietnamese people are equally good and can create products with "class" and super-economical designs. up to 33 times that of regular scooters.
Water resistant with IP67 rating of Pega eSH
The car was tested running on the premises of the event
Regarding the car, Pega eSH is launched with a lot of improvements over the car Pega NewTech was launched in January 2019. Pega has equipped the new PMSM motor vehicle with a belt drive, full LED lighting, smart anti-theft lock and durable new steel frame, wide trunk, and mobile device charging. However, this car weighs 155kg equivalent to a large displacement model.
eSH is launched with 4 outstanding paint colors and a design similar to Honda SH
Pega eSH is priced at 29.9 million
4 paint colors of Pega eSH launched in Hanoi
Be announced and sold with 4 colors including blue, black, white and red with the list price of 29.9 million and preferential 2 million for the earliest deposit customers. This will be a new and "luxurious" choice in the market of electric scooters in our country today.
Kuro
.