Today, 11/1/2020, electric vehicle brand Pega has officially launched a new product line named Pega eSH, an electric scooter model of a scooter model, to compete with the traditional internal combustion motorcycle motorbike products currently on the market.
Accordingly, the electric model Pega eSH has a tall and modern appearance. The equipment in the car is also very noticeable with the lighting system that fully applies LED technology, the anti-theft smart key and the all-new PMSM electric motor block.
Overall, the Pega eSH model will impress very well thanks to its somewhat advanced design and electric motor which is becoming a trend if the Pega brand does not choose to "beat" the opponent "out of reach". Honda SH to promote my products.
Specifically, at the launch event, Pega chose a very slogan "kh khà" as "The Holy War Begins" as a challenge to all models of scooters currently on the market.
Just sending the challenge seems to be not enough for Pega, this electric car company also names the Honda SH 2020 scooter model, and uses this high-class scooter model with the price up to 100 million VND to compare with the Pega my eSH. In fact, the comparison is not necessarily true because Pega chose to criticize the Honda SH model to highlight its product features such as beautiful design, operation without the noise or the inherent smoothness of the car. electricity.
Not stopping there, Pega also directly said that the digital clock displays a negative style, capable of connecting to smartphones of Honda SH is not "genuine" with the liquid crystal screen equipped on eSH electric motorbike.
Although Honda SH is "distressed" in many aspects, it is a bit ridiculous that Pega again named its latest electric motorcycle model is eSH, another way is Electric SH (SH electric). Not only that, the overall design of Pega eSH seems to have many similarities with the high-class scooter from Honda.
This is not the first time Pega has advertised its models in this "fancy" way. Previously, Pega also carried out advertising campaigns for NewTech cars in an extremely extreme way: "Beating motorcycles, exchanging electric cars". Customers need to return to the scene of burning the motorbike they are currently using, send to Pega, they will receive an electric motorbike immediately. Pega NewTech.
In order to promote the campaign, Pega invited Pretty "Banh" video burning car PCX Honda and got into trouble with the law shortly afterwards.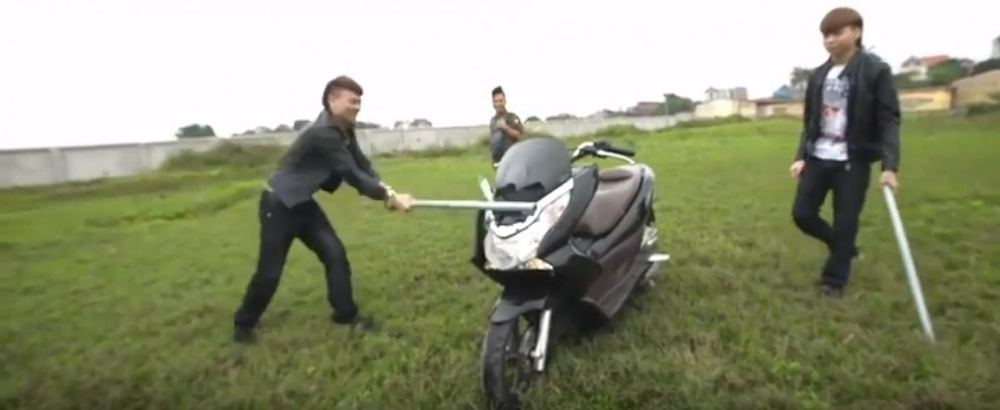 Although Pega is quite vocal about its products, the fact that the quality and performance of the Honda eSH model is still a mystery. Detailed information about this model will be sent to readers through the review of Pega eSH electric motorbike here, and you are welcome to read it.
Lanzhou
.