The peer-to-peer file sharing service has the advantage of not uploading time-consuming and recipients can download it immediately, in no time, suitable when needed immediately. There are many P2P services and File Transfer by yt2fb.in one of them.
You can share unlimited files (format, size) with yt2fb.in that you can share each file to different objects and manage in one place.
Here are the steps to perform peer-to-peer file sharing with yt2fb.in.
Step 1: You open your browser and visit here.
Step 2: You choose the file to upload to the service by.
Drag and Drop.
Press Browse file to share.
Since the service only supports sharing one file at a time, you can pack it in a zip, but in return you can share many other files and manage them in one place.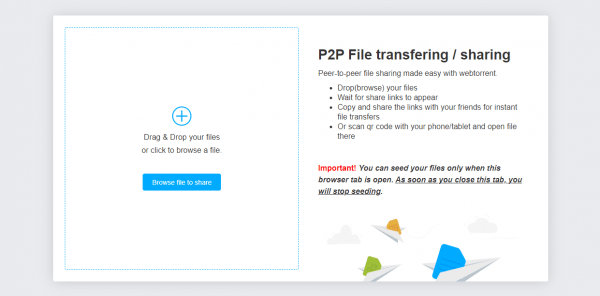 Step 3: You will get a share and QR link to access the download page. The recipient only needs to press the download icon to download, if the shared content is video, you can watch it.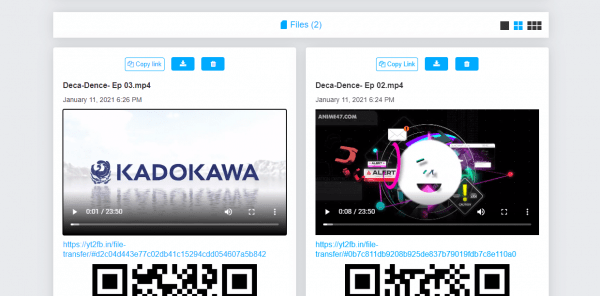 Click the trash can icon to remove shared files.
Please note that when using a peer-to-peer network, don't close the tab before the recipient has successfully downloaded the file. Limit sharing many files at the same time because it consumes a lot of computer resources.


Hùng Anh