Cyberpunk patch 1.2 improved performance on the PS4 Pro, but what about other consoles? The Digital Foundry YouTube channel has analyzed all of the patch improvements on the latest generation consoles.
Cyberpunk 2077 is improving gradually, more or less quickly depending on the consoles. The patch 1.2 has just been deployed by CD Projekt RED. The studio has also recently warned that it will no longer announce new games in advance to avoid possible fiascos. Players who still trust the studio have high hopes for patch 1.2 which is the game's biggest update so far. Indeed, CD Projekt RED has deployed 30 GB of improvements and fixes for PCs and consoles.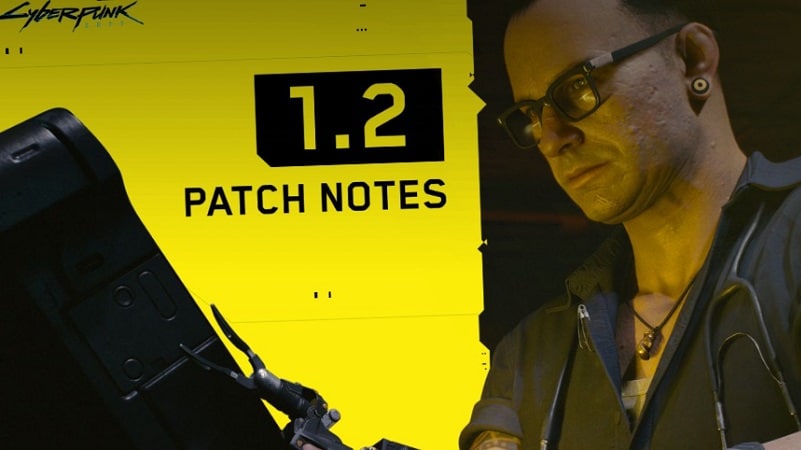 Wanting to know what this patch is really worth, YouTube channel Digital Foundry posted an in-depth review. They checked the news on PlayStation 4, PlayStation 4 Pro, Xbox One et Xbox One X by comparing them with those of patch 1.1. So, does patch 1.2 live up to expectations?
Cyberpunk 2077 is getting better on PS4 Pro, but it's not yet
According to Digital Foundry's analysis, PlayStation 4 Pro players will be in a hurry to install patch 1.2 if they haven't already. And for good reason, it improves the performance of Cyberpunk 2077 on the console. The game is smoother and more stable in general, although Digital Foundry recorded a crash on PS4 Pro.
The improved performance is due to the fact that the console does not always load all the resources. Thus, Cyberpunk 2077 is more fluid, but the visual quality is slightly sacrificed. Moreover, the game may perform better on the PS4 Pro, we must not forget that it is still absent from the PlayStation Store at the moment.
As for the Xbox One X, it keeps charging all resources all the time. Therefore, patch 1.2 does not bring any real novelty on this console. FPS still remain unstable.
Finally, les versions PS4 et Xbox One unfortunately do not always live up to expectations. Digital Foundry did not see any difference improving the gaming experience compared to the last patch. At this time, therefore, it is still not advisable to purchase Cyberpunk 2077 on these consoles. Many gamers prefer to wait for the next-gen versions to arrive later this year.
Source : NotebookCheck


Auriane Polge