At about 13:39 pm on May 3, 2020, in the 3rd lane at Km 23 on the Hanoi – Hai Phong highway, a remarkable incident happened. Accordingly, at that time, a driver stopped a Mitsubishi car with control plate 29H-309.39 at the above location to go to the toilet.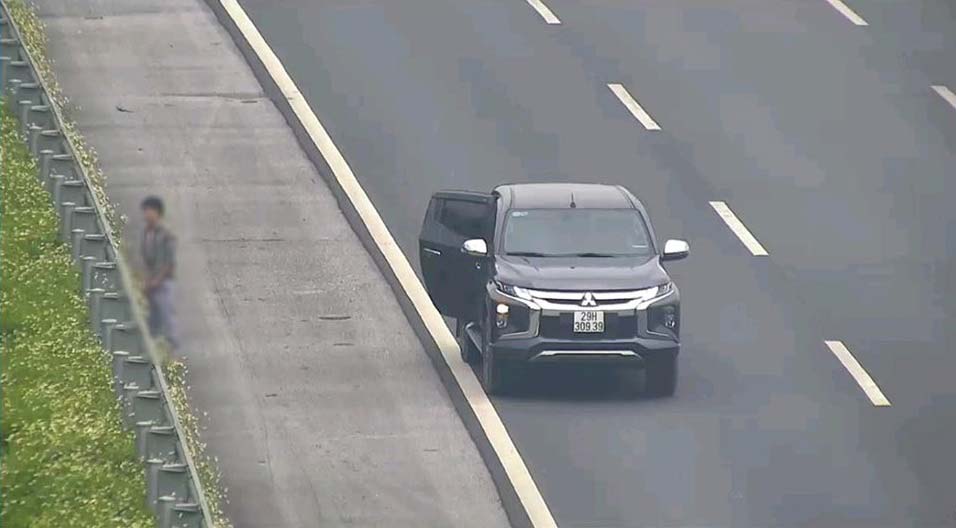 The management unit of the Hanoi – Hai Phong Expressway has saved videos and images of the violating vehicle, coordinated with Team 2 of Division 8 of the Traffic Police Department to handle it according to regulations. On May 9, 2020, a representative of Team 2 reported sending a traffic violation notice to the owner of the aforementioned Mitsubishi car.
Acts of stopping vehicles in contravention of the above regulations are extremely dangerous for the violating vehicles themselves as well as other vehicles circulating on the route. According to the provisions of Point b, Clause 6, Article 5 of Decree 100/2019 / ND-CP on penalties for road and rail traffic offenses, drivers of vehicles that stop parking on the expressway will be fined. Money from 6 to 8 million. In addition, according to Point c, Clause 11, Article 5 of Decree 100/2019 / ND-CP, drivers of vehicles that stop on the freeway will be deprived of the right to use driving licenses from 2-4. month.
It is known that on the Hanoi – Hai Phong expressway, there are currently 2 5-star service stations at Km 53 two-way drive. Besides, there are 4 stops at Km 24 and Km 77, both ways to drive. Service stations and roadside stations always serve passengers 24/7 with a full range of catering services, rest, fueling and free cleaning.
Lan Quyen
.