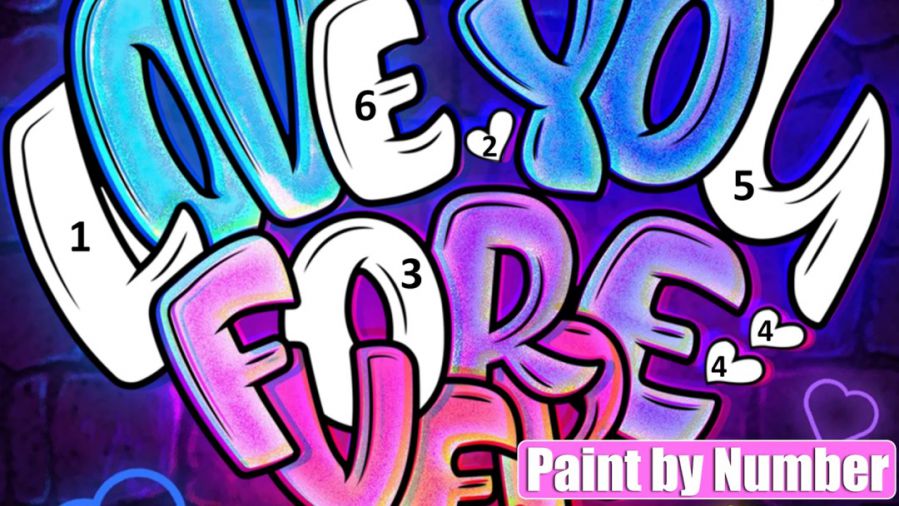 Among the many overseas manufacturers, many are outstanding players in casual games. The Beijing Lexin Shengwen Technology Co., Ltd. to be introduced today is a game developer that relies on casual games to make a strong impression on Google Play and App Store.
Big guys lead the team, all members are from prestigious schools
Beijing Lexin Shengwen Technology Co., Ltd. (English name Learnings, hereinafter referred to as Lexin Shengwen) was founded in February 2016. According to CEO Liu Yiwei, he worked at Google for 7 years before starting his own business, and he has more than 10 years of experience in the mobile Internet industry. And such a top boss leads a team of more than 200 people. The backbone of this R&D team comes from Tsinghua University, Zhejiang University, Northwestern University, Central America, Sichuan America and other top universities at home and abroad.
In addition to taking root in Beijing, Lexin Shengwen has also established subsidiaries in Hangzhou and Chengdu (Chengdu Lexin Shengwen Technology Co., Ltd., Hangzhou Lexin Shengwen Technology Co., Ltd.).
Regardless of the background of the CEO and team members, after the establishment of Lexin Shengwen, this team has also won various awards many times, such as being selected as one of the top 50 rookie brands of Facebook in China in 2019 and shortlisting for the 2019 Q3 Chinese Brand Overseas Social Power 100 list.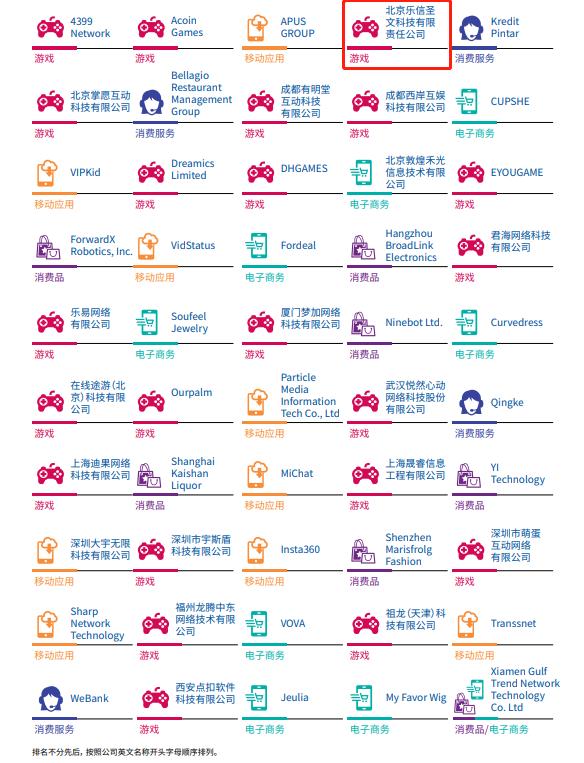 Top 50 Rookie Brands Going Global in 2019
Mainly leisure, with diverse categories
In addition to games, Lexin Shengwen also makes mobile applications, including accounting software "Money Manager: Budget Planner" and sleep music app "Peace: Calm, Sleep, Meditation", but the focus of development is on casual games. And the performance of its games is not bad. Many products of Lexin Shengwen have been recommended by Google Play / App Store, and have also won the best of the year in Google Play and the best of the month in the App Store. They are worldwide Inside, the download volume has exceeded 300 million.
There are a total of 18 casual games in the 22 apps of Lexin Shengwen organized according to the new game knowledge. It includes many sub-categories such as digital coloring, grid filling, Sudoku, analog management, and Huarong Road. Here, the new game knowledge picks 4 of them to analyze.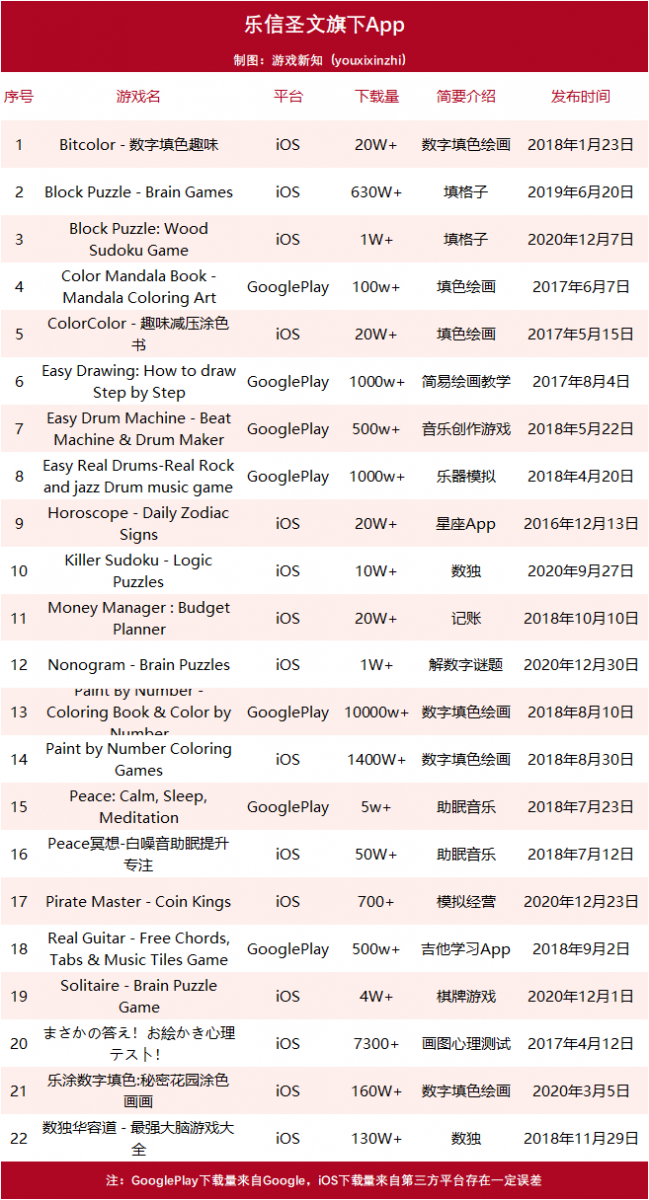 《Paint By Number》
"Paint By Number" is a number coloring game. Through the selection of the works of art masters, and through thematic classification, the players can choose to color. As a casual game, it has almost no difficulty, decompression, and aesthetic characteristics, and there is no threshold for users. It is precisely because of the huge basic disk that has these characteristics that it is profitable to cooperate with the way of monetizing advertising.
The fact is also true. From all aspects of performance, "Paint By Number" is a well-deserved "leader brother" in Lexin Saint Wen's casual games. According to third-party platform data, as of February 24, 2021, the work currently has 1,464W downloads on iOS alone, and revenue has reached 1.32 million U.S. dollars, and on Google Play, the download has exceeded 100 million times. . In addition, "Paint By Number" also won the Google Play 2019 World's Best Entertainment App.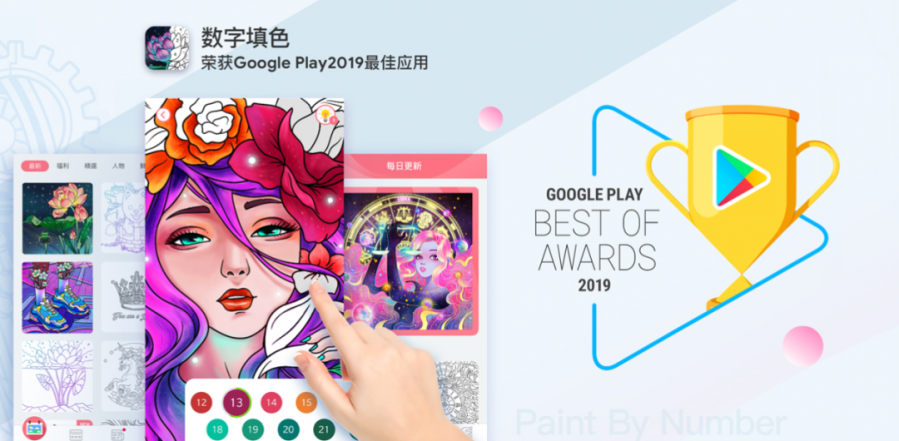 《Easy Drawing》
"Easy Drawing" is similar to "Paint By Number", and both can be summarized by drawing games. But the difference between "Easy Drawing" and "Paint By Number" is that "Easy Drawing" is more about teaching the player how to create a painting from 0 to 1, and then fill in the color. Correspondingly, the difficulty is also improved compared to "Paint By Number".
Perhaps because of the increase in difficulty, "Easy Drawing" did not have hundreds of millions of downloads as violently as "Paint By Number", but the over 10 million downloads on Google Play and the editorial selections of Google Play all show that , "Easy Drawing" is still a boutique game with endless potential.
《Easy Drum Machine》
"Easy Drum Machine" is a music creation game that allows players to give full play to their imagination to create their own music. The presets in the game can also greatly help beginner players to create.
"Easy Drum Machine" has been downloaded more than 5 million times on Google Play.
《Easy Real Drums》
As a drum game, "Easy Real Drums" provides players with real courses of different levels, allowing players to learn and experience the way of playing drums immersively. At the same time, it also provides a lot of knowledge about drums. Players learn. In addition, players can also upload their own music to perform, and share their performance results with others.
Although compared to the other casual games, the selection of "Easy Real Drums" is too small. It is more like a textbook app than a game, but this does not prevent it from gaining more than 10 million on Google Play. Downloads.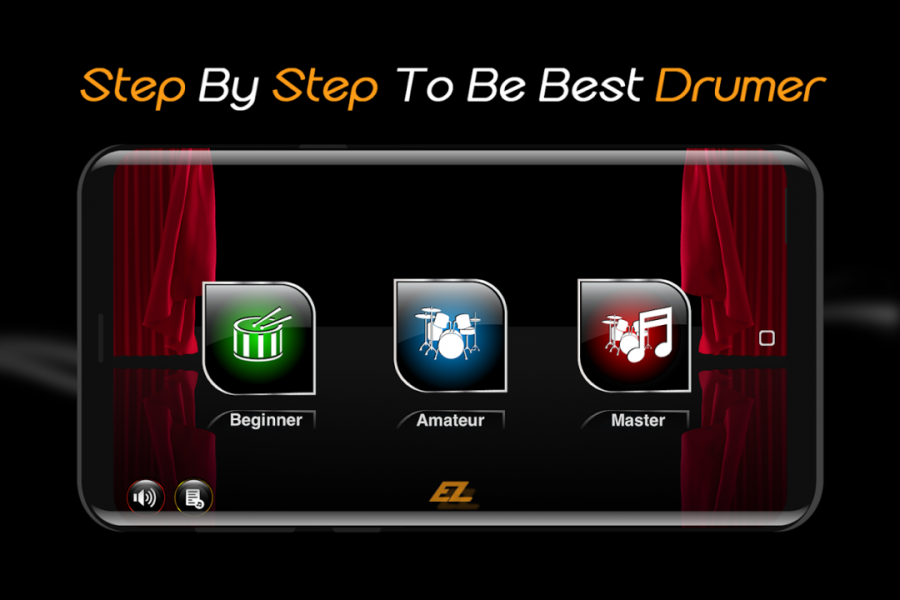 Conclusion
Did you find it? Lexin Shengwen's casual game classification is very vague. It can be used as a casual game to relieve pressure and pastime, or as a textbook App for light learning. Perhaps this is also related to their positioning. On the official website, they are positioning themselves as "mobile overseas application developers" rather than "mobile overseas game developers", but this does not mean that Lexin Shengwen has achieved unsatisfactory results in the game industry.
So far, in casual games, Lexin Shengwen has also achieved corresponding results in sub-categories. Looking at the performance of its various games, we also have reason to believe that the future performance of this team focused on casual games deserves our continued attention.


Source: Game News
Address: https://mp.weixin.qq.com/s/Ie4kckyOjqj2KpJKB4wXDg
.