Reno4 and Reno4 Pro have the same versatile quad camera: 48MP main camera, 8MP ultra wide angle, 2MP Macro camera and 2MP monochrome lens. In particular, the rookie of the OPPO family specially updated the AI ​​Color Portrait feature that can keep the subject color on a monochrome background that emphasizes the character style without the need for a third application. This is the "cure-all" for beautiful streetstyle portraits despite the complicated and messy context. What's even more interesting, when shooting a Reno4 video, the series added three simulation effects, which retained the red, green or blue color of the object and changed the background to black and white and allowed preview in real time, for ease. Easily customized according to creative intentions. Night Flare Portrait is also enhanced with AI, creating shimmering images on a background of sparkling bokeh, especially in the context of the colorful lights of the city.
Reno4 and Reno4 Pro also feature many outstanding video recording features in the segment: Super slow video at 960fps, Super Steady Video 3.0 with Ultra Steady Video (main camera) and Ultra Steady Video Pro (wide angle camera). In particular, Reno4 & Reno4 Pro also brings EIS algorithm to the front camera to increase the smoothness when recording personal vlogs with selfie lenses.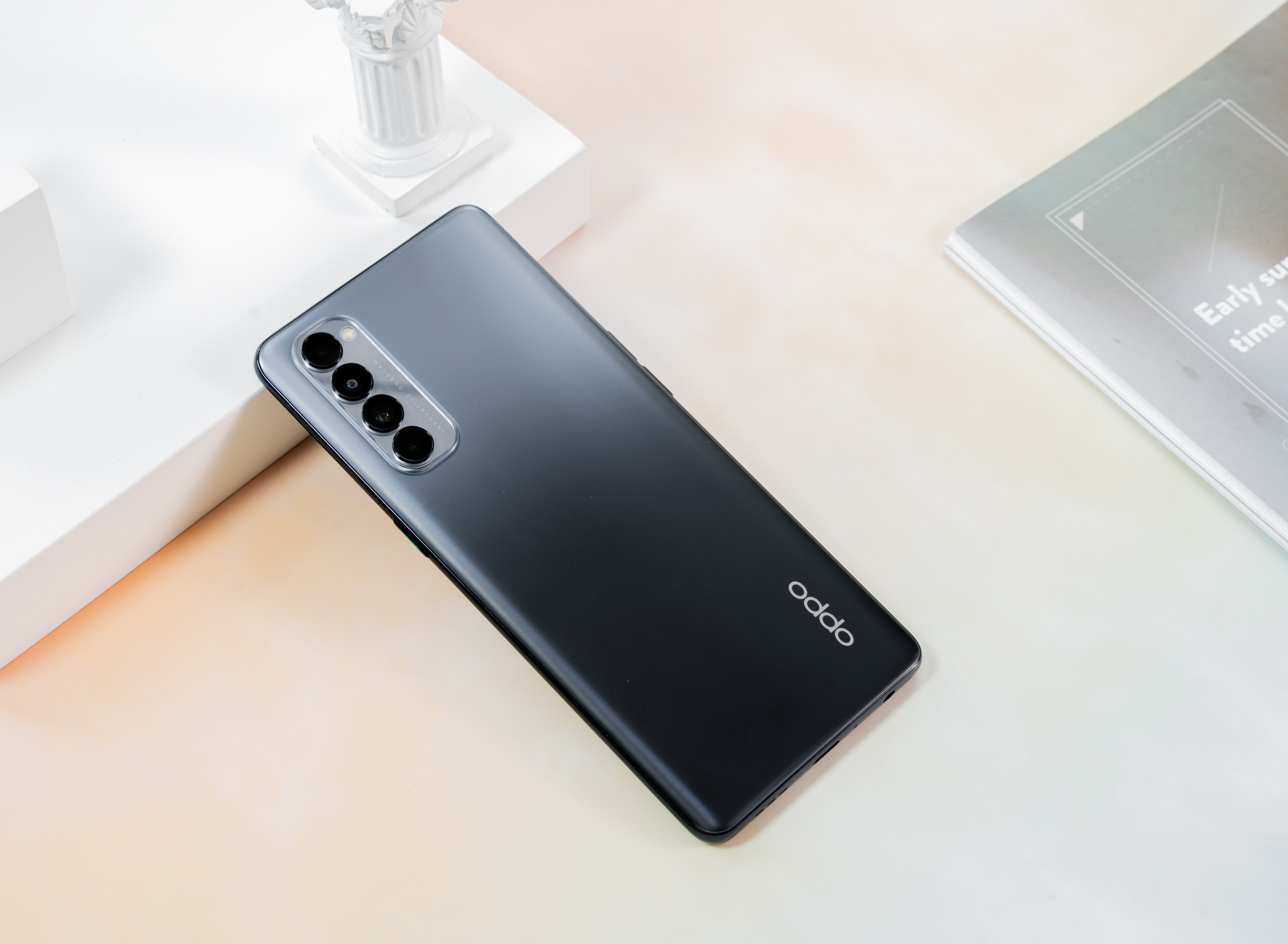 Reno4 Pro is the commercial smartphone with the fastest charging speed on the market today when equipped with SuperWOOC 2.0 with a capacity of 65W, fully charging a 4000mAh battery in just 36 minutes. Meanwhile, Reno4 with fast charging VOOC 4.0 30W and 4015mAh battery capacity, can quickly charge from 0% to 50% in just 20 minutes, and fully charge in just 57 minutes.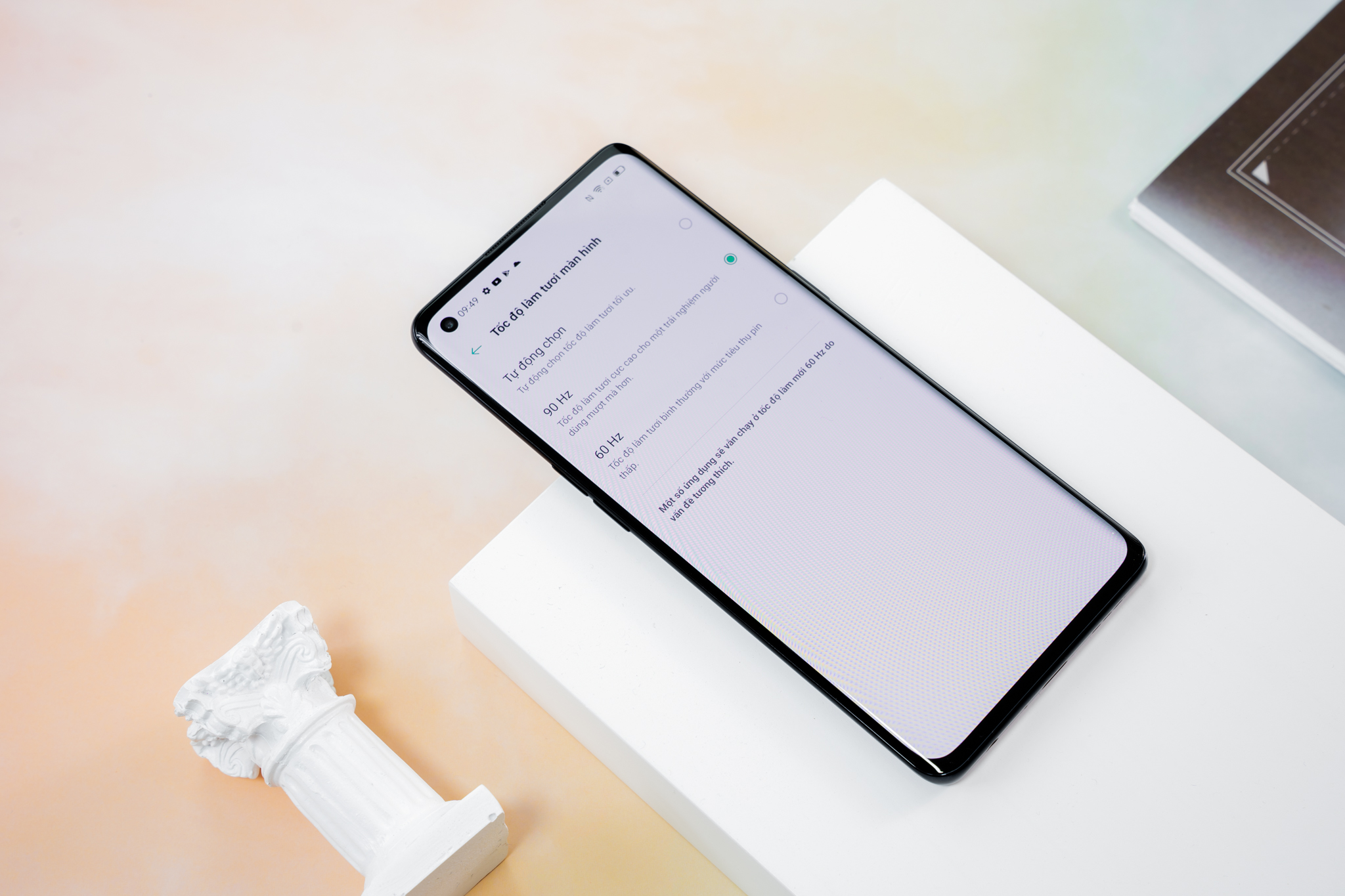 To ensure safety, VOOC technology is equipped with 5 layers of rigorous protection from the charger, charger cord to the charging port. As for SuperVOOC 2.0, OPPO uses a dual-cell battery structure. The 10V voltage applied to the battery will be shared between the two 5V batteries placed in series, reducing the heater effect when charging. With strict safety standards, VOOC fast charging with TÜV Rheinland certification (Safe Fast-charge System Certification) ensures absolute safety when used.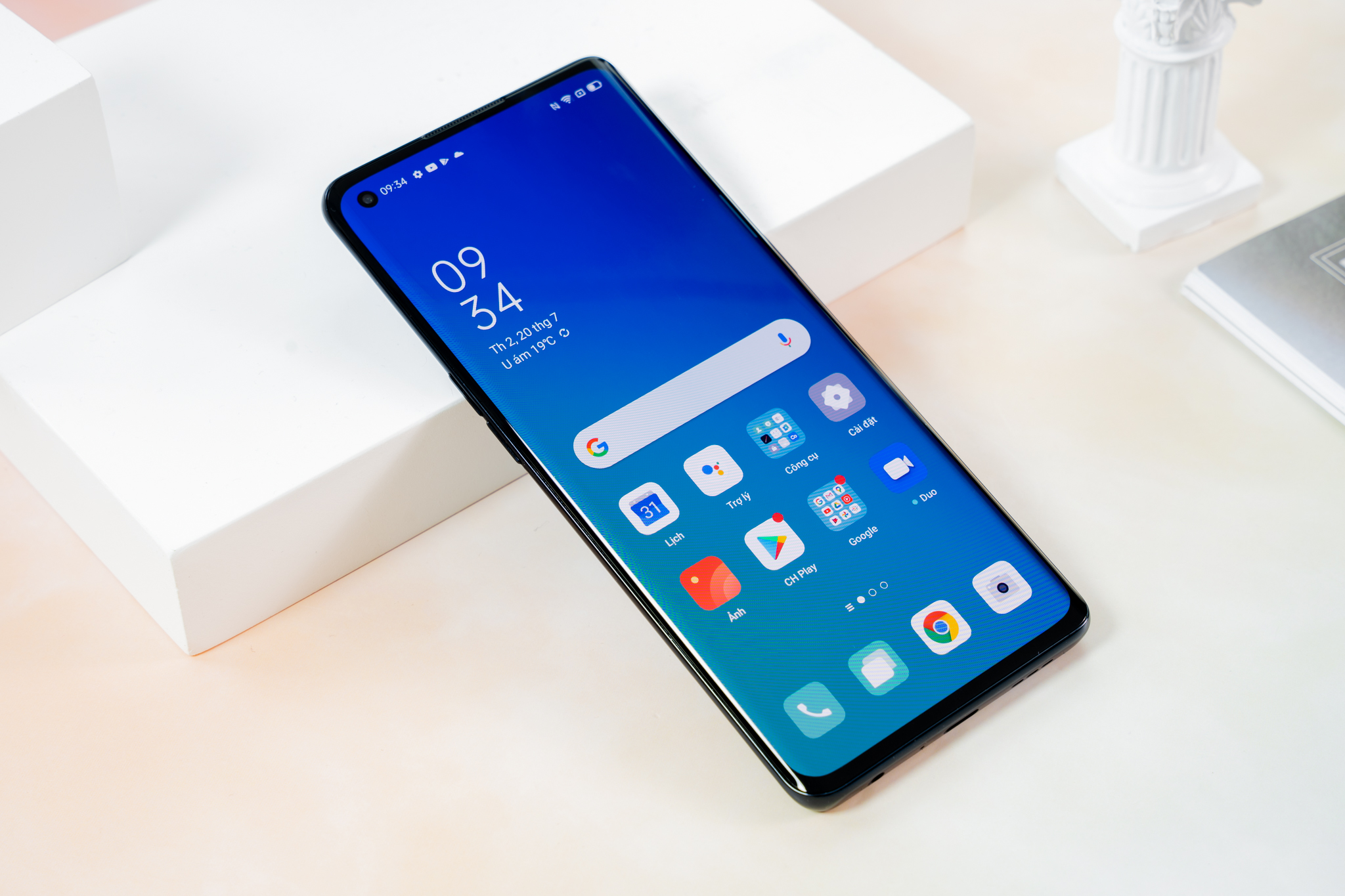 With Reno4 series, users experience leading technology on a smartphone more neatly than ever. Reno4 is only 7.7mm thin and weighs 165g. While the Reno4 Pro is 7.7mm thin and weighs only 161g. Delicate back design with fashionable movement colors: Galaxy Blue and Galaxy Meteorite (Reno4), Star Night Black and Silk White (Reno4 Pro).
Particularly Reno4 Pro is equipped with 90Hz 3D curved design screen and 180Hz touch sampling sensor. All bring a smooth experience, especially when viewing photos in the photo gallery or surfing the web. It also has a 6.5-inch Super AMOLED E3 panel that can reproduce vivid images with a maximum brightness of 800 nits, clear even in the sun. Reno4 Pro also has TUV Rheiland Eye Protection Certification (TUV Rheiland Full Care Display Certification), ensuring your eyes are always safe, even when you access your phone at night or watch Netflix, YouTube …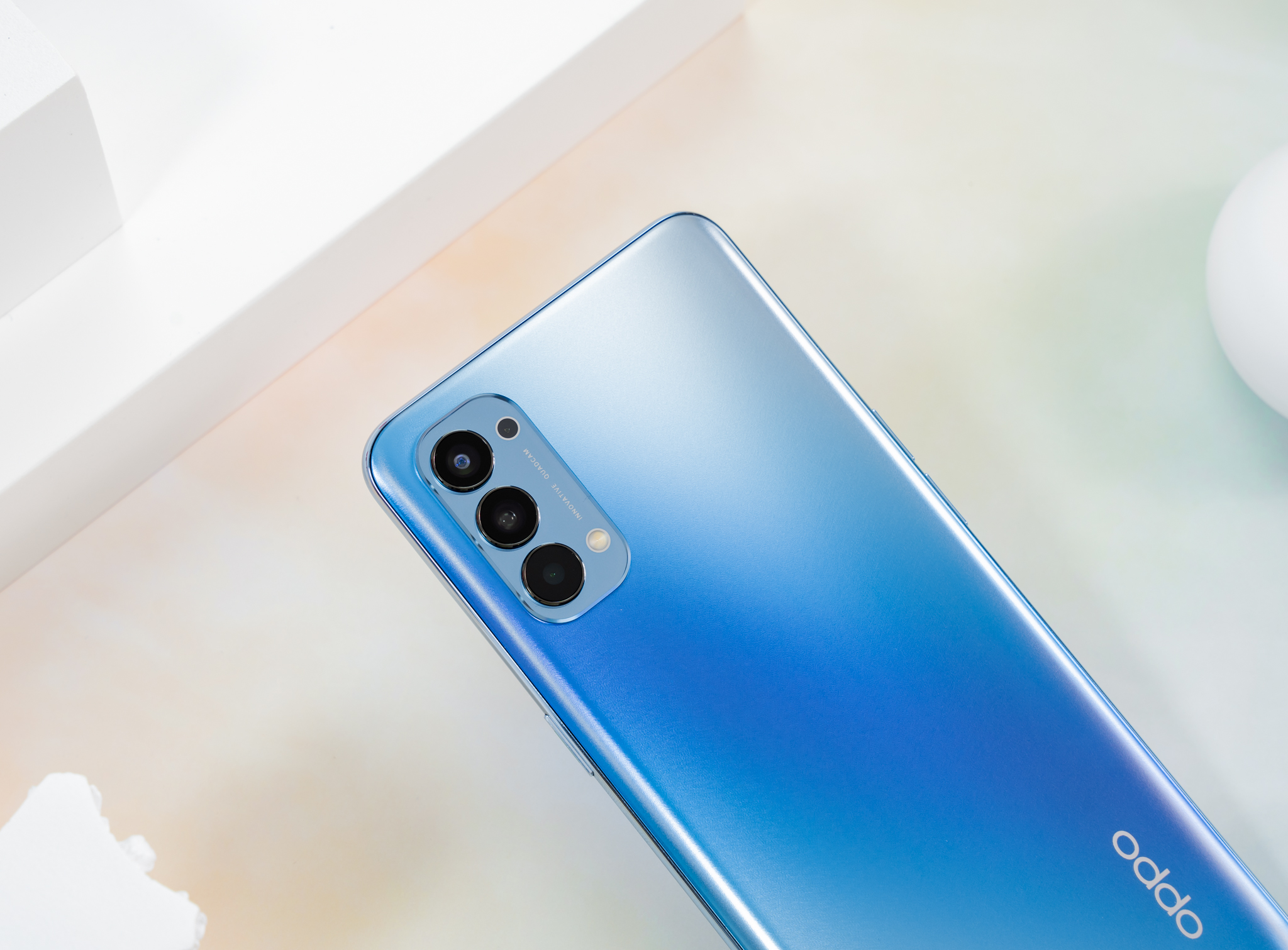 Reno4 and Reno4 Pro are all equipped with Qualcomm Snapdragon 720G processor, with 8GB RAM, 128GB (Reno4) and 256GB (Reno4 Pro) storage capabilities for many times stronger performance than their predecessors. The smartphone duo are equipped with ColorOS 7.2 operating system with user-friendly interface and a variety of stylish experiences, which help to perform tasks faster, improve gaming features and many other utilities.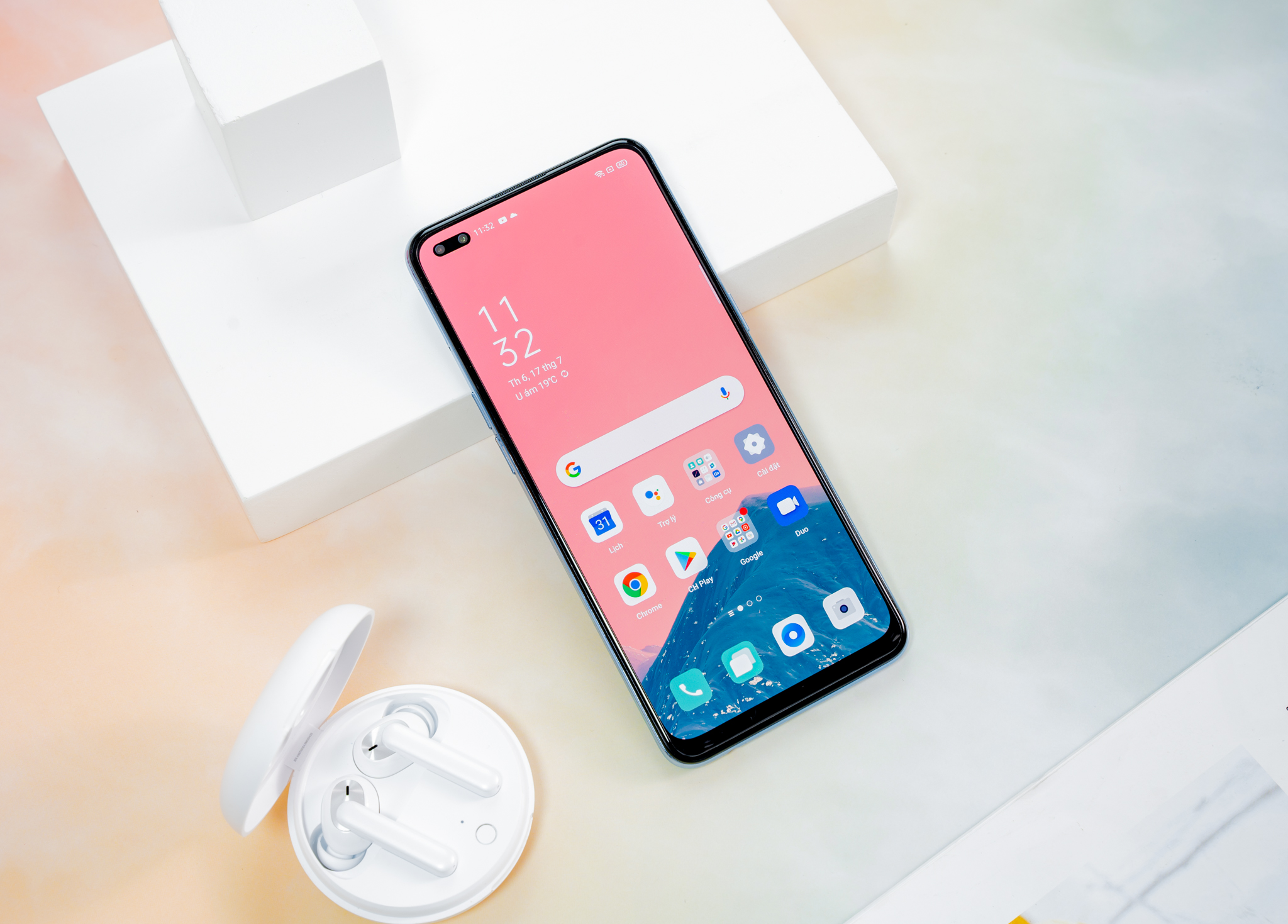 Smart Spying Prevention: AI sensors and algorithms will automatically identify strangers viewing the device and hide all details of smartphone notifications. Airless control (Smart AirControl) AI sensor receives commands with gestures of waving hands to touch the screen for a number of tasks: answer calls and surf the web or social networks
Rotating the Smart Screen (Smart Rotation) The AI ​​sensor automatically detects the user's face direction and the screen display orientation to adjust the best fit, especially while surfing the web or watching YouTube. Always-on Display): identify when users are monitoring the phone screen and keep the screen always on display to monitor information without interruption.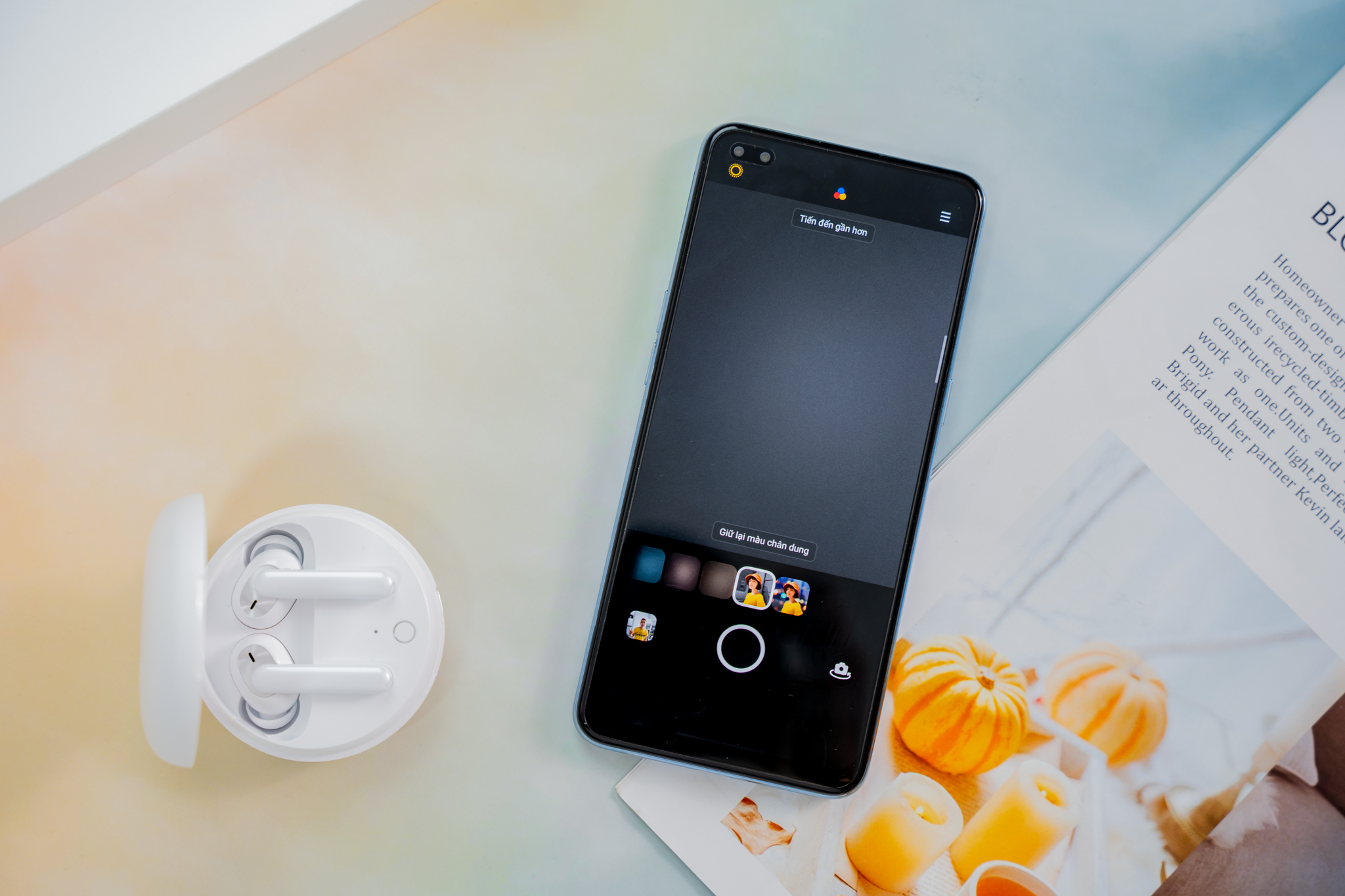 Reno4 and Reno4 Pro are officially sold on August 8, 2020 at all retail stores in the country. Reno4 (8GB + 128GB) will be sold with two color versions: Galaxy Blue and Galaxy Thien Thach with the official price of 8,490,000 VND. Meanwhile, Reno4 Pro (8GB + 256GB) will be sold with 2 versions Black Night Star and Silk White with the official price of 11,990,000 VND.
Especially, from August 2 to August 7, 2020, when booking Reno4 and Reno4 Pro, customers will receive many attractive incentives:
Reno4 pre-order, receive immediately: 1 genuine OPPO bluetooth speaker worth 990,000VND; donate immediately VND 500,000 and 0% interest installment plan. The total discount is up to VND 1,490,000.
Pre-order Reno4 Pro, get it: TrueWireless OPPO Enco W31 genuine headphones worth 1,990,000VND; instantly receive 1,000,000 VND and 0% interest installment plan. The total discount is up to VND 2,990,000.
.