Launched in April this year and appeared in Vietnam market about 1 month ago, OPPO Reno and OPPO Reno smartphone duo 10x Zoom own self shark fin camera group is getting a lot of attention from people use.
OPPO Reno 10x Zoom is an upgraded version of OPPO Reno. From the name of the device, we can see OPPO Reno 10x Zoom equipped with camera cluster capable of zooming up to 10 times.
But not only that, OPPO Reno 10x Zoom also possesses many improvements compared to the OPPO Reno which makes the price of 2 devices different to 8 million VND. Please read along to find out about OPPO Reno outstanding upgrades 10x Zoom versus OPPO Reno in this article.
Bigger screen
Both OPPO Reno and OPPO Reno 10x Zoom devices own an AMOLED screen with a resolution of 1080 × 2340, a 19.5: 9 ratio combined with Gorilla Glass toughened glass 6.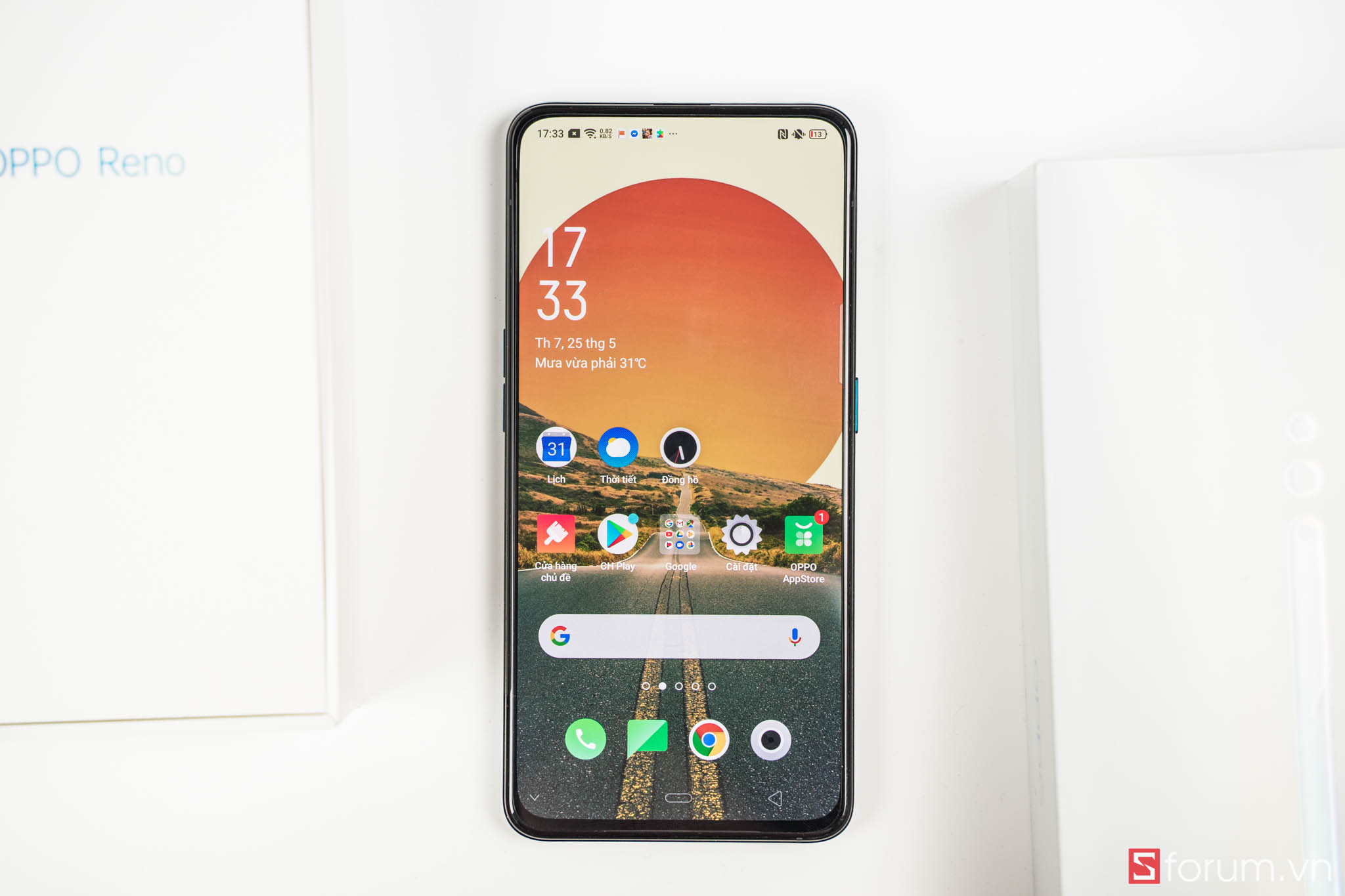 OPPO Reno
However, OPPO Reno 10x Zoom has a 6.6-inch screen larger than OPPO Reno's 6.4-inch screen. With this upgrade, users will be able to improve their entertainment with a slightly larger screen, the details will also be displayed more fully.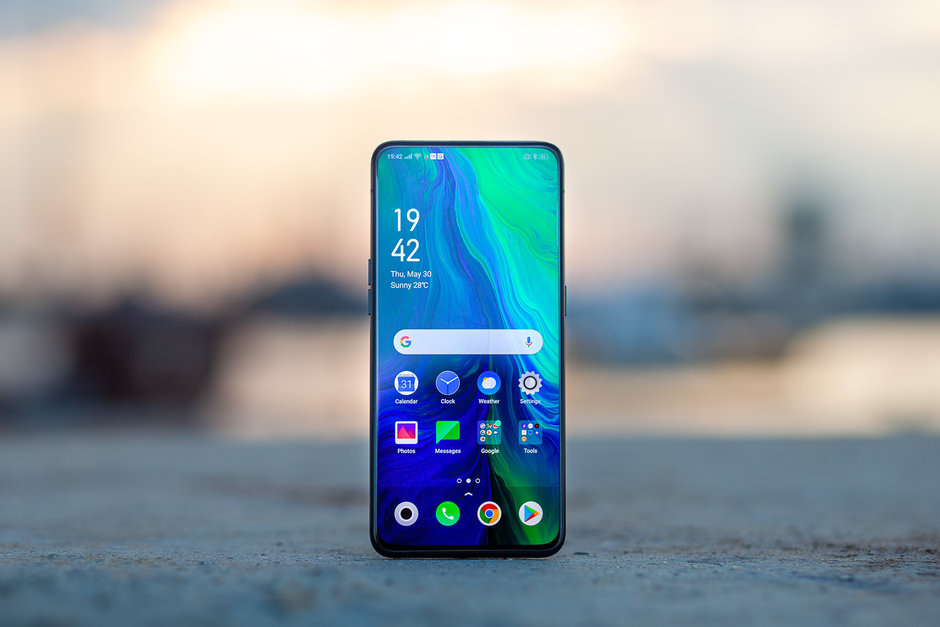 OPPO Reno 10x Zoom
In addition, the upgrade of the screen also means that the overall OPPO Reno 10x Zoom will also be larger than OPPO Reno, suitable for users who love large-sized devices.
Terrible configuration
Although OPPO Reno 10x Zoom and OPPO Reno are only slightly different in screen size, the processor chip is very different.
With Reno, OPPO equips this device with a microprocessor in the mid-range segment, Qualcomm Snapdragon 710. Although this is also a powerful processor for a mid-range phone, OPPO Reno 10x Zoom owns. High-end Qualcomm Snapdragon 855 processor chip is very powerful.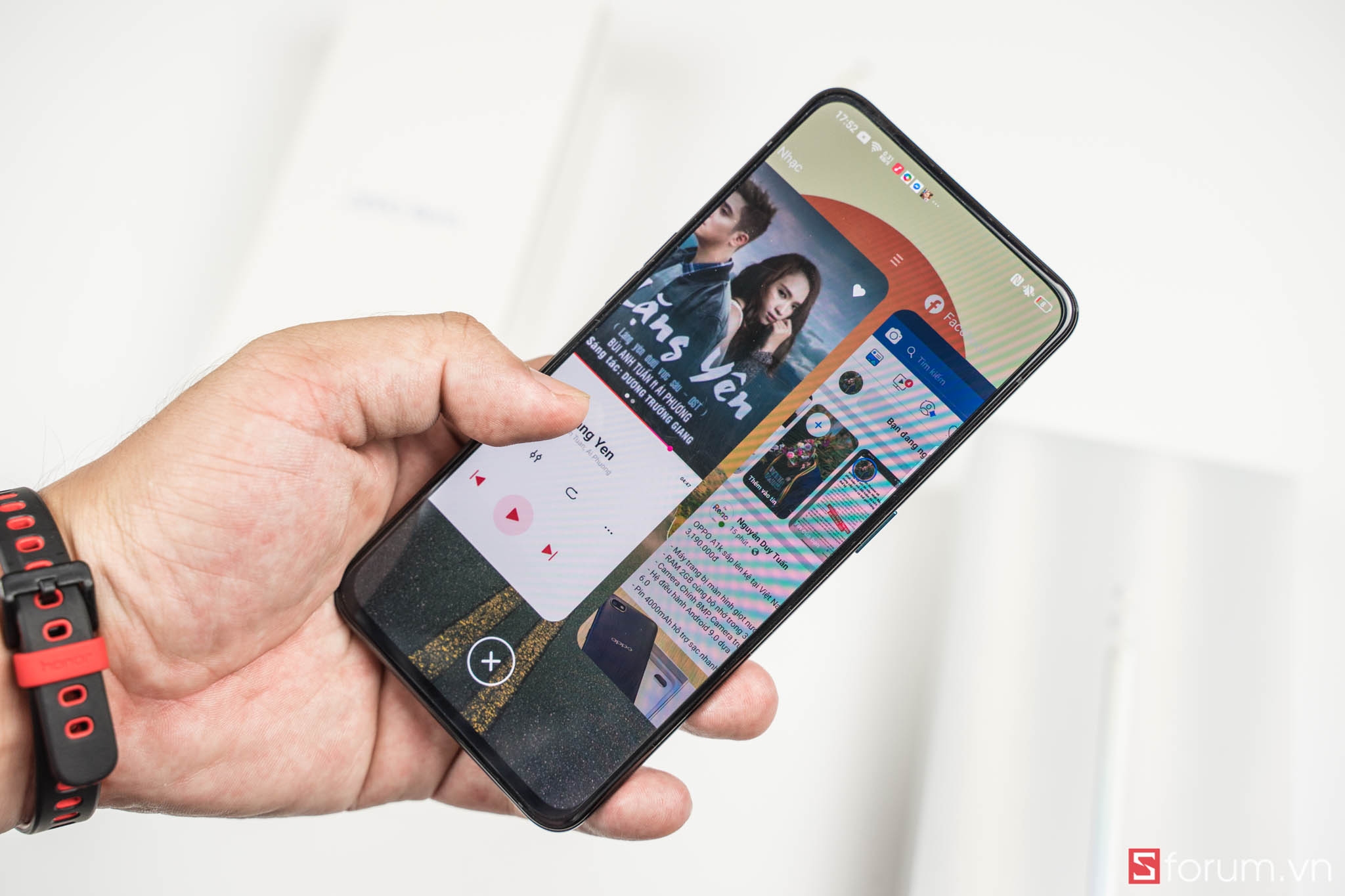 OPPO Reno
Combined with the same RAM / ROM versions, OPPO Reno's performance of 10x Zoom will be much better than OPPO Reno thanks to its powerful processor chip, providing a great user experience for user.
In addition, OPPO Reno 10x Zoom also has a feature that OPPO Reno does not have, which is the microSD memory card slot, which provides the ability to expand memory capacity, helping users store more data in my phone.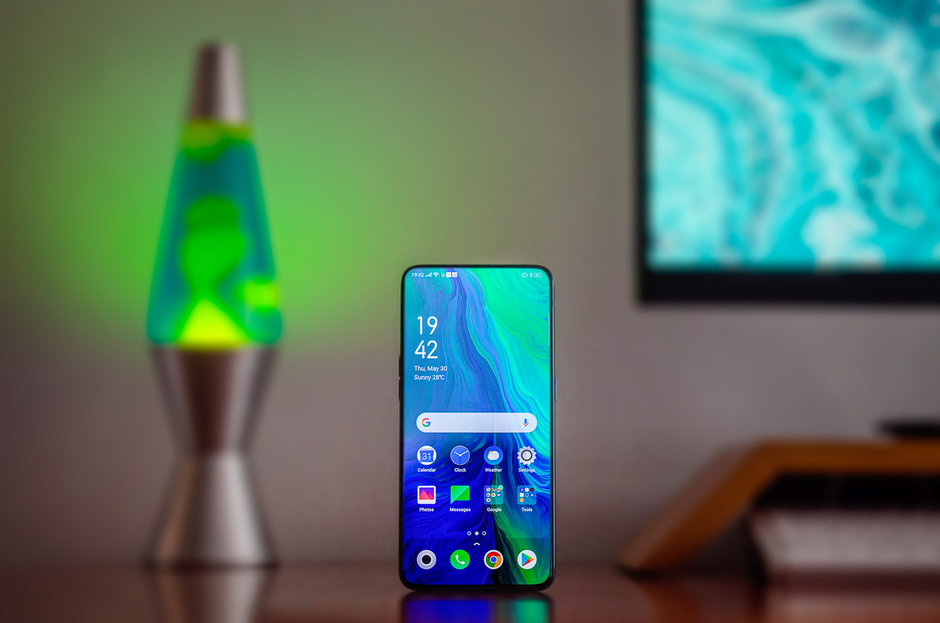 OPPO Reno 10x Zoom
In addition, OPPO Reno 10x Zoom also has a more advanced Adreno 640 GPU than Adreno 616 used on OPPO Reno.
In addition, both devices are available on the shelf with the latest ColorOS 6 based on the Android 9.0 operating system platform.
Camera upgrade hardware more powerful
On the back of the two devices, we can clearly see the difference in the main camera of the two devices.
OPPO Reno owns the following 2 cameras including a 48MP main camera incorporating a 5MP depth sensor camera. Meanwhile, OPPO Reno 10x Zoom owns 3 cameras with a 48MP main camera, 1 13MP telephoto camera and 1 8MP super wide camera.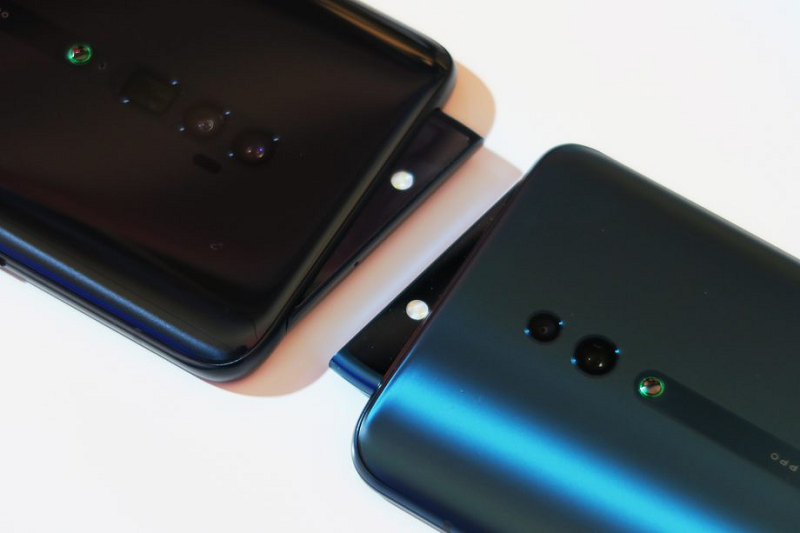 With these 3 camera sets, OPPO Reno 10x Zoom gives users an impressive shooting experience. Not only are photos sharp, OPPO Reno 10x Zoom also offers excellent zoom capabilities thanks to a telephoto camera with built-in 5x optical zoom.
About the front camera, both devices own 16MP shark selfie camera. However, OPPO Reno 10x Zoom has LED support before OPPO Reno does not have this feature.
Higher battery capacity
Another highlight of OPPO Reno 10x Zoom versus OPPO Reno is battery capacity.
OPPO Reno 10x Zoom is equipped with a 4.065mAh battery while OPPO Reno's battery capacity is 3,765mAh.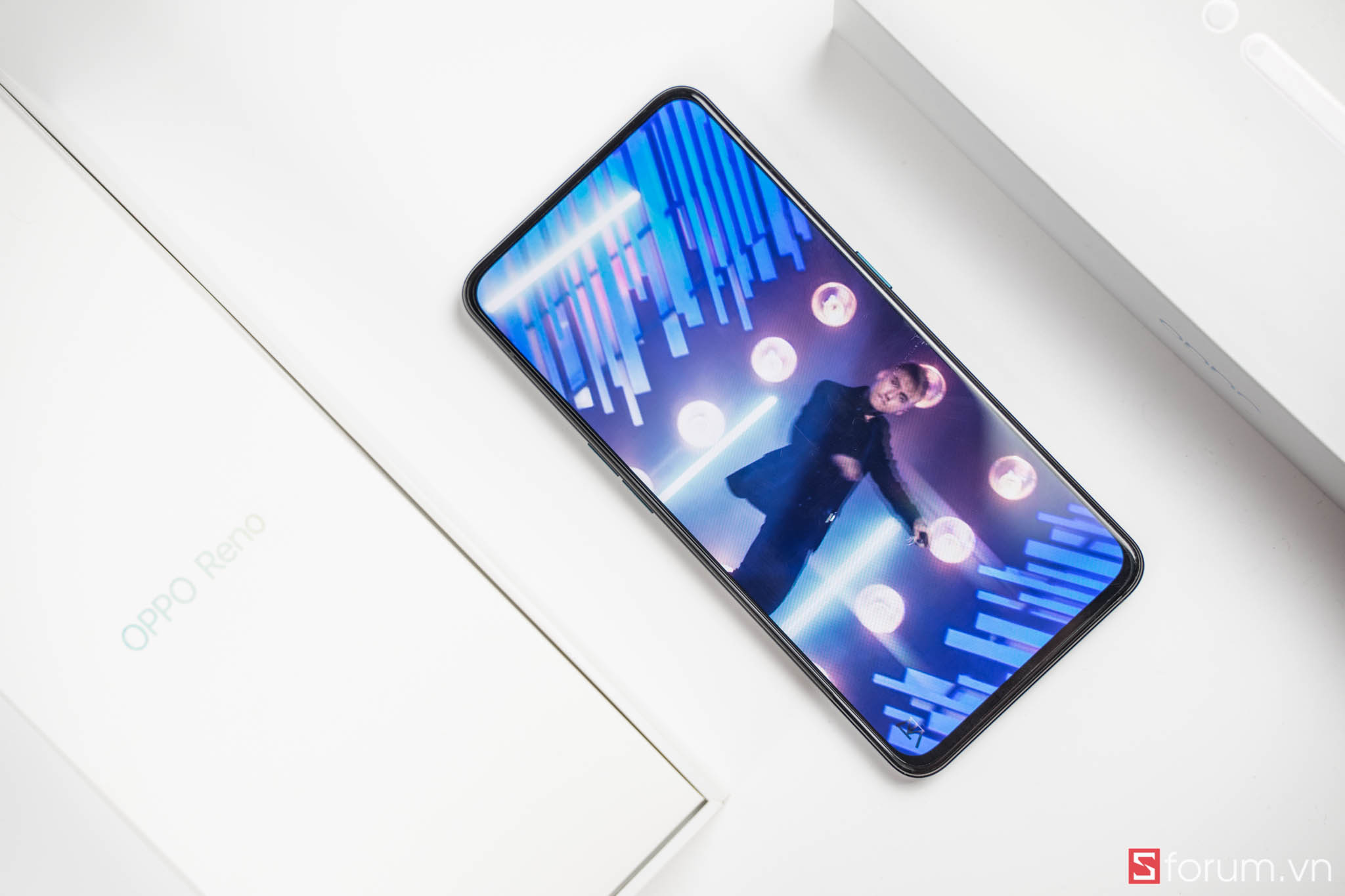 Although OPPO Reno has owned an impressive battery, OPPO Reno 10x Zoom makes it even more impressive with its long usage time thanks to its 4,065mAh battery capacity.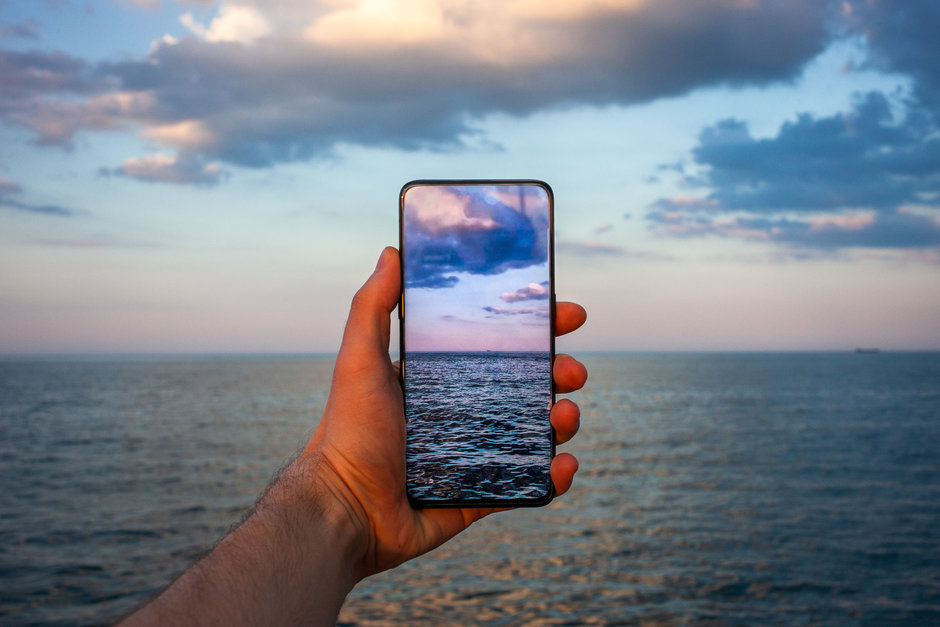 To shorten the battery charging time, OPPO has equipped both devices to support fast charging VOOC 20W.
Conclude
Thus, not only the camera is different, OPPO Reno 10x Zoom is also equipped with much more outstanding features than OPPO Reno to match the price in the high-end segment.
In addition, both of these devices have the same design and some similar features such as the real border screen thanks to the pop-up shark selfie camera cluster, …
Currently, both devices are being sold at all CellphoneS branches. OPPO Reno has a listed price of VND 12,990,000 while the OPPO Reno price of 10x Zoom is VND 20,990,000.
BUY NOW OPPO RENO
BUY NOW OPPO RENO 10X ZOOM
Currently, to help readers understand the latest and hottest technology information, CellphoneS officially established fanpage "Sforum.vn" news site, here information about attractive technology always updated regularly and continuously.
Please like Sforum.vn page by following link: https://www.facebook.com/SforumTech.
Or visit the Sforum.vn website to instantly read extremely hot technology news.


Nguyễn Chính