Hello everyone, it's me again – Here Truong An! I am really happy that travel articles about mobile phones are well received by readers. During the holidays April 30 – May 1, I had a vacation in Vung Tau with OPPO A74. Did this OPPO mid-range phone deliver a quality camera? Let's rate the OPPO A74 camera now.
See also: Performance evaluation OPPO A54: Fighting many popular games today, but is it really stable?
Device used for camera rating: OPPO A74
So before bringing the discoveries, experiences and assessments of the quality of photos taken from OPPO A74, I would like to give a quick review of camera parameters so that you can easily follow this article:
Wide angle lens: 48 MP resolution, f / 1.7 aperture, 26 mm focal length.
Macro lens: 2 MP resolution, f / 2.4 aperture.
Lens depth: 2 MP resolution, f / 2.4 aperture.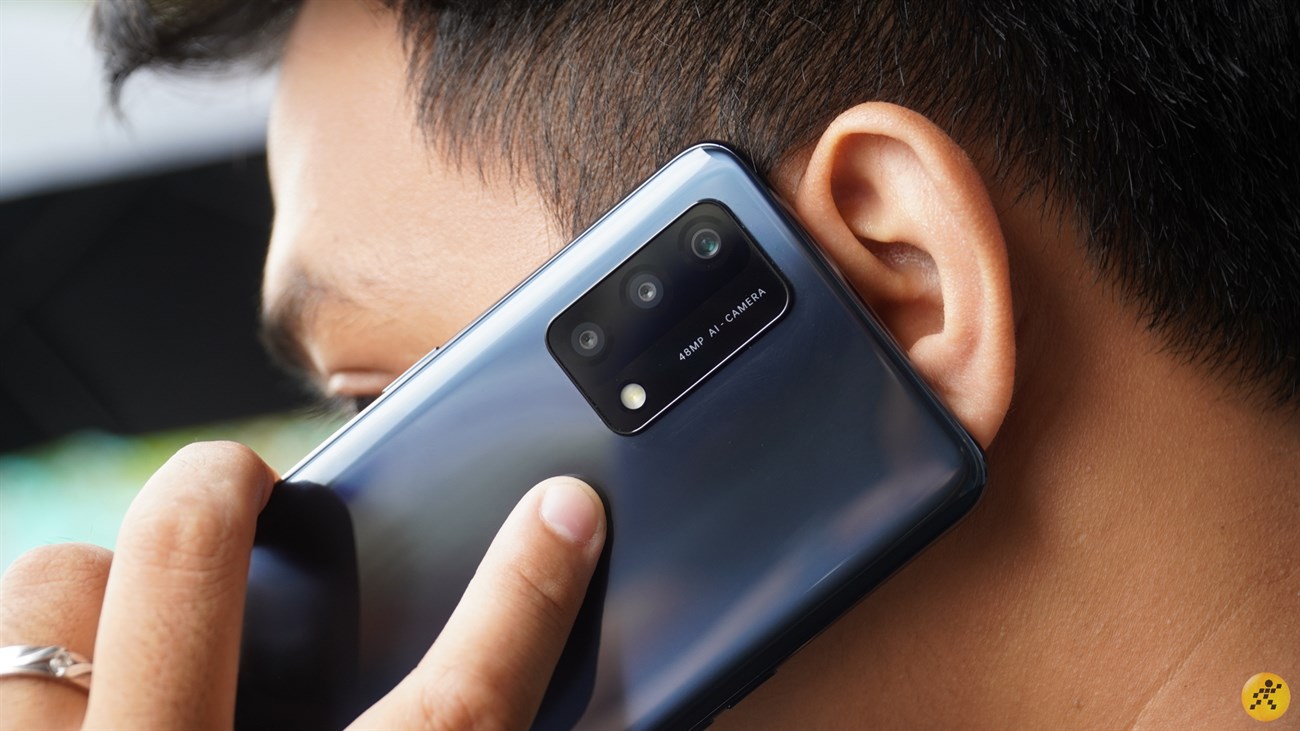 The lack of a wide-angle camera is a big blow when traveling to capture that landscape. However, the addition of the depth camera has somewhat made me feel reassured and confident that the photos taken with OPPO A74 will make me catch my eyes and use it to post on social networking sites.
And as I said at the beginning of the article, I spent some time resting at Vung Tau beach and by the way, I also brought the OPPO A74 camera to capture the mist for fun. How image quality and whether to conquer the readers here? Let's see the article below.
Arrive in Vung Tau, watch the sea and sky with OPPO A74
This trip I am not alone because I go with my friends and close brothers. But we heard traffic congestion and especially on occasions like this, it is easy to have accidents, so we decided to rent a car to go together. I departed at 6am in Tan Binh and arrived in Vung Tau at 10:30, on April 30. In general, there is not much traffic jam, and it's also quite comfortable to go together and not get lost.
Not having to rent a homestay, it is not a good hotel because we decided to camp together. The place of the camp is Phuoc Hai town, Dat Do district, Ba Ria – Vung Tau province, not too far apart because people built the tent always, there is a shared toilet and a hut to play in the sun. down. This place is wide and airy, different from the crowded and populous city in the town.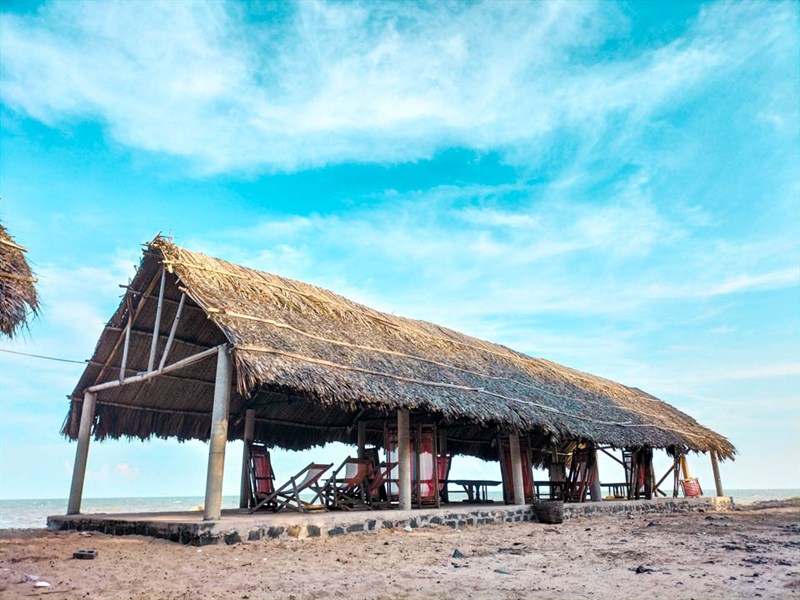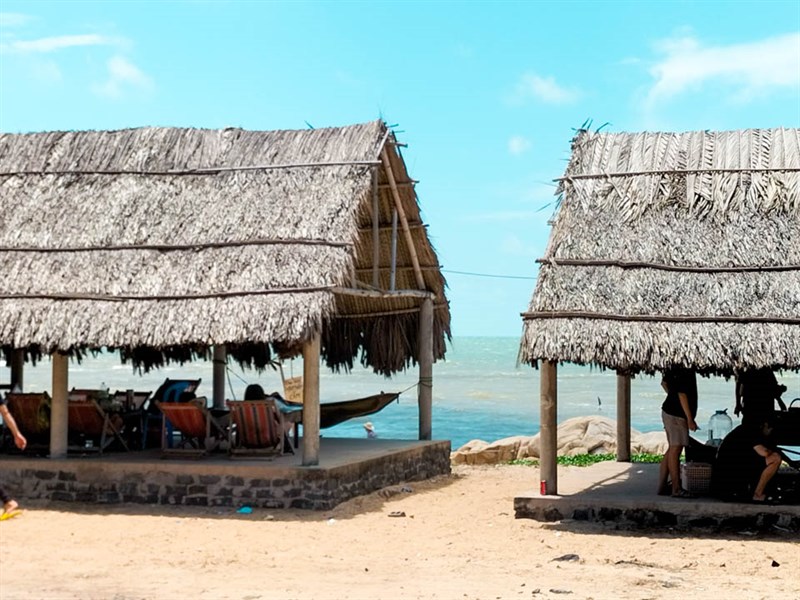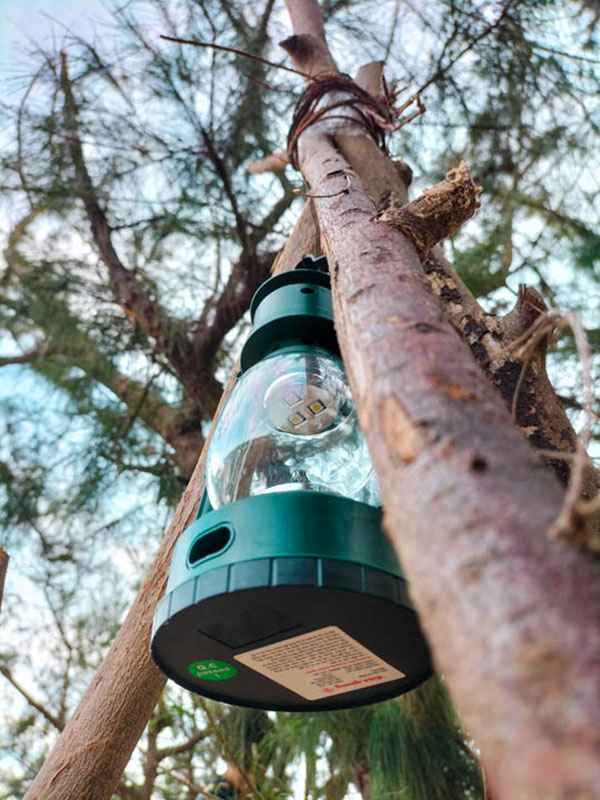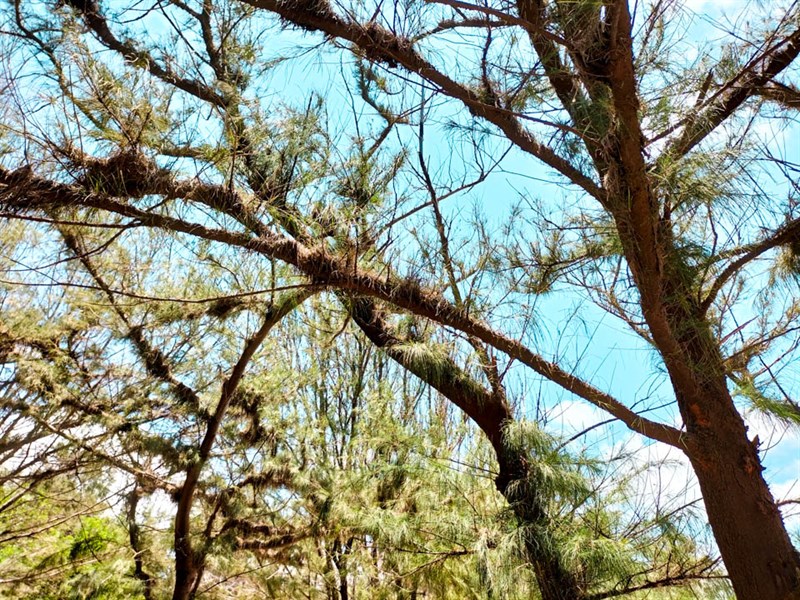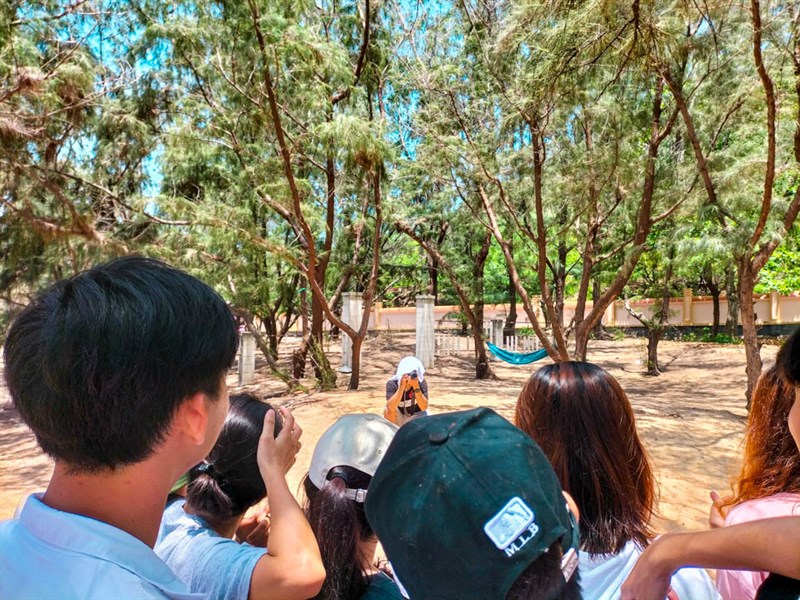 After accepting the camp, storing food and eating, we went to the beach to play together. I wonder if you can see clearly when the sea surface is divided into two distinct colors. Because the blue sea is quite deep in the distance, the color will be somewhat bold, I advise you to be careful when going to the beach because accidents can happen at any time.
Well, let me talk a little bit about Vung Tau beach. Maybe this name is too familiar to us, even many of you here are on the street as in the regular times. But honestly, Saigon is a place to study and work, a place of hustle and hurry and almost everyone has their own loop. And if possible, take the days off to have fun with family and friends. If possible, go to remote places, maybe you have already gone, but the main purpose is to be with loved ones and rest after a long tiring spin.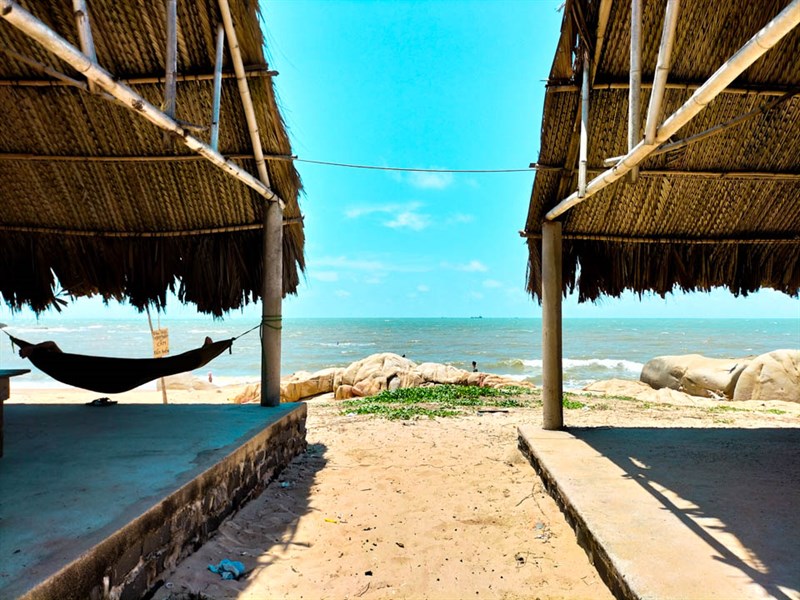 And what are you waiting for, let's go to the beach to play with you guys! The mess is temporarily left there, because what we need now is to have fun together.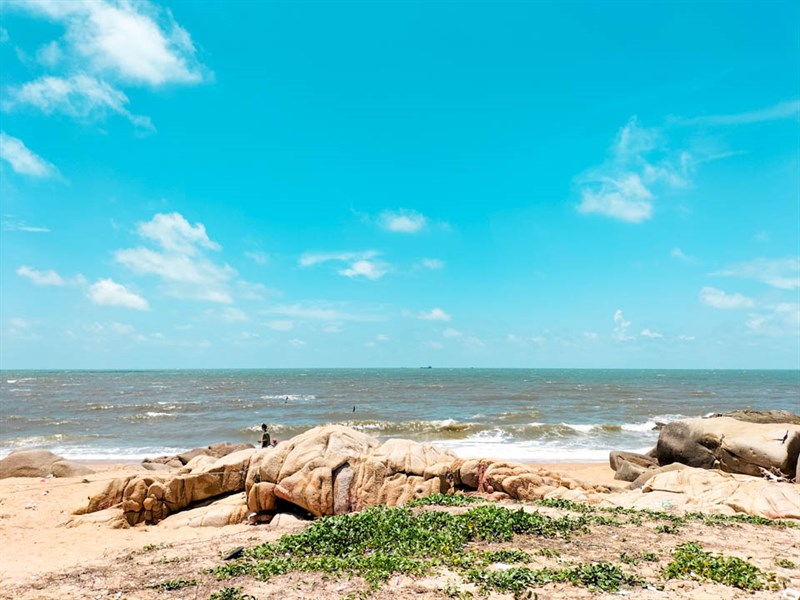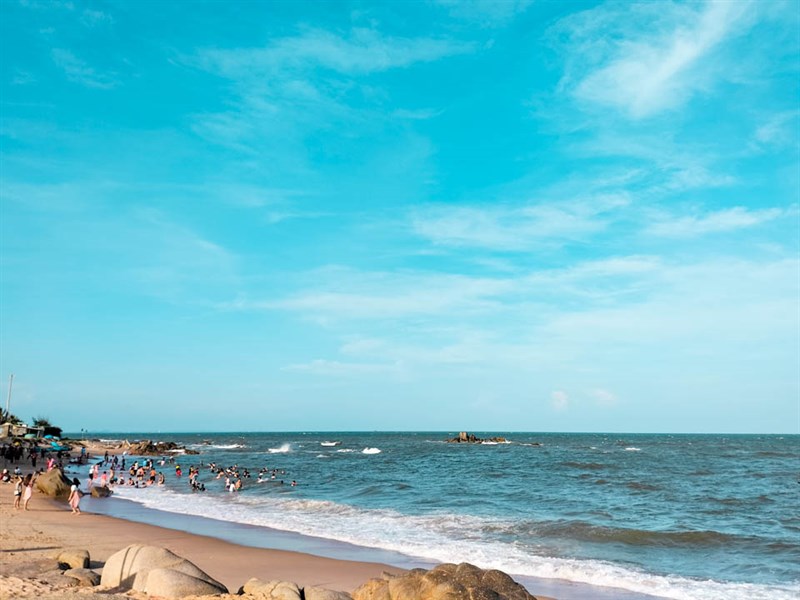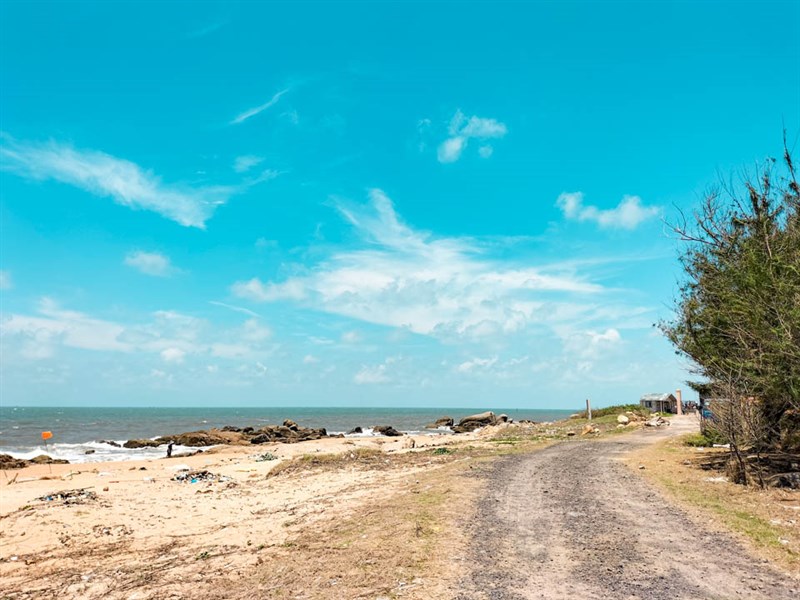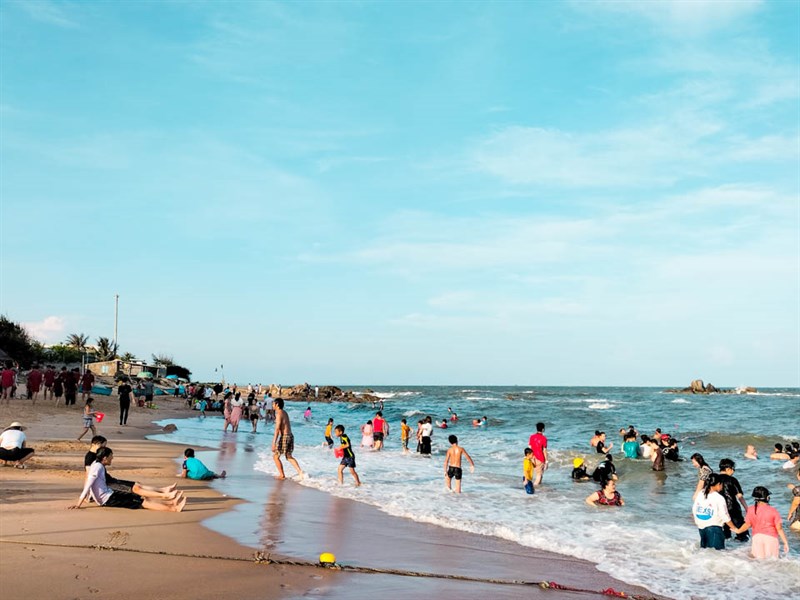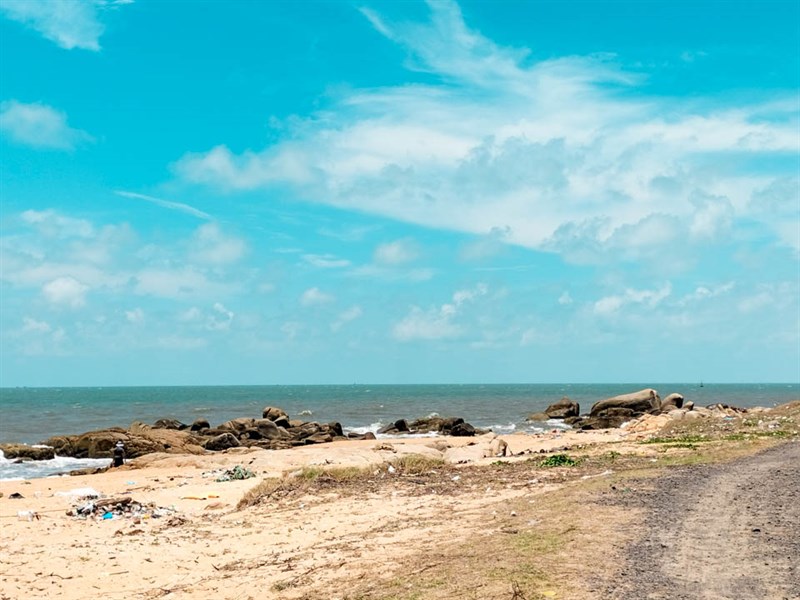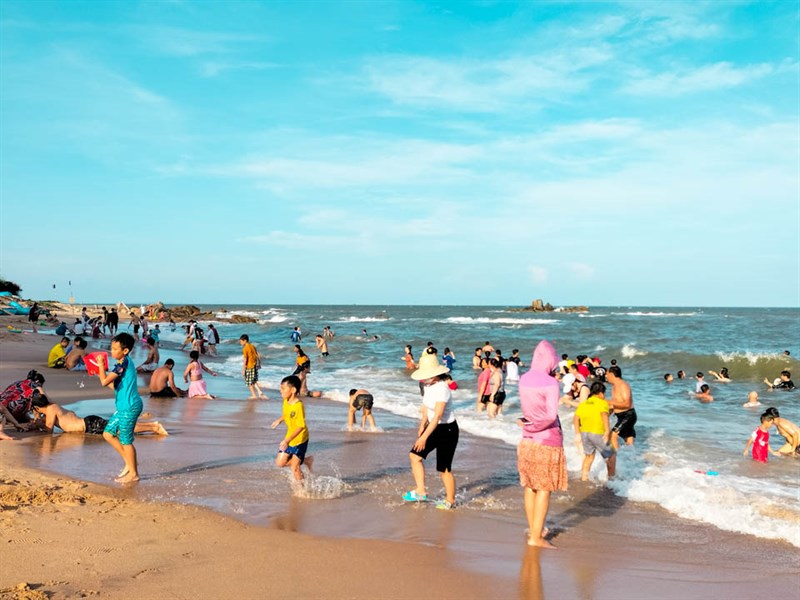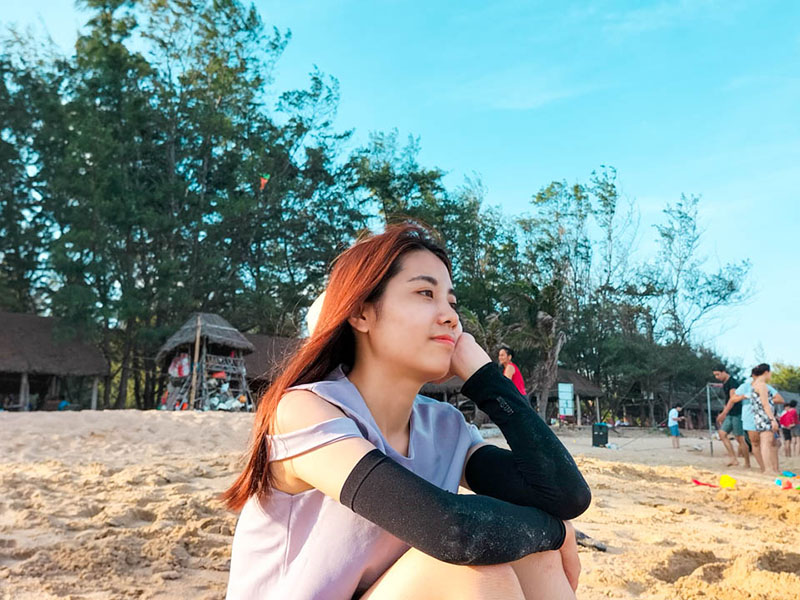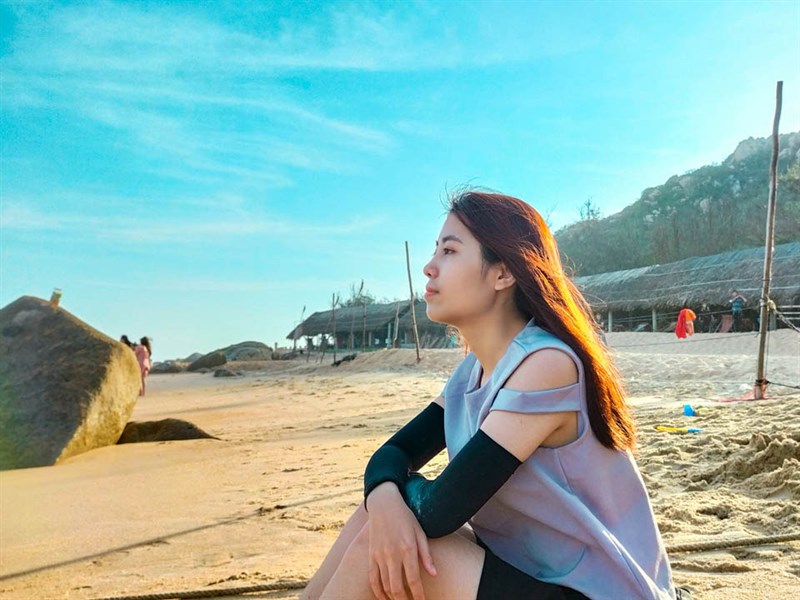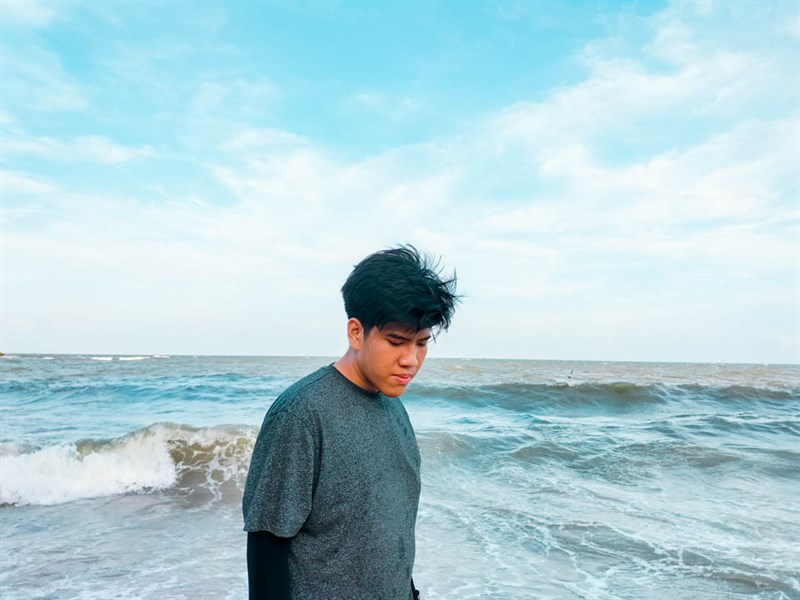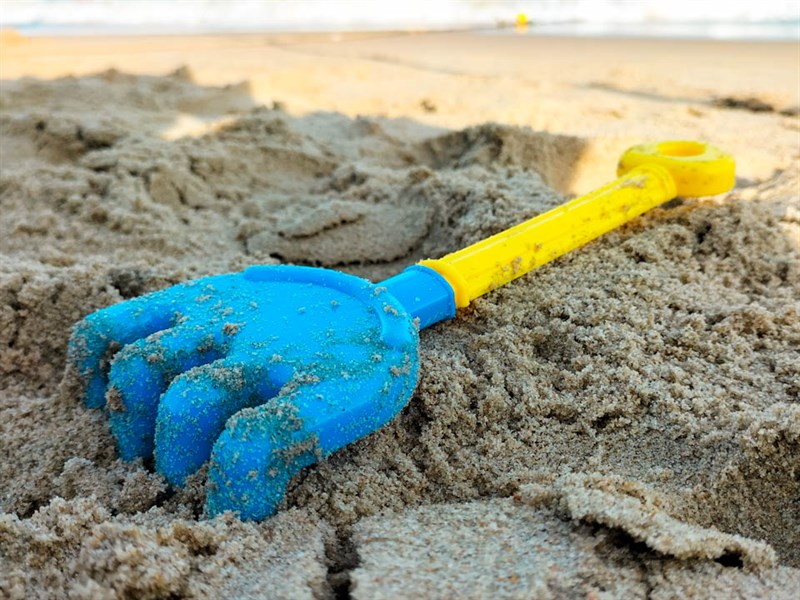 At this point, I will stop to talk a little bit about the quality of photos taken with OPPO A74. There are 2 things I appreciate about this phone that is the bold image quality and the photos that capture the moments very quickly in bright enough conditions. As a result, you can capture moments that seemed usable only with a mechanical camera.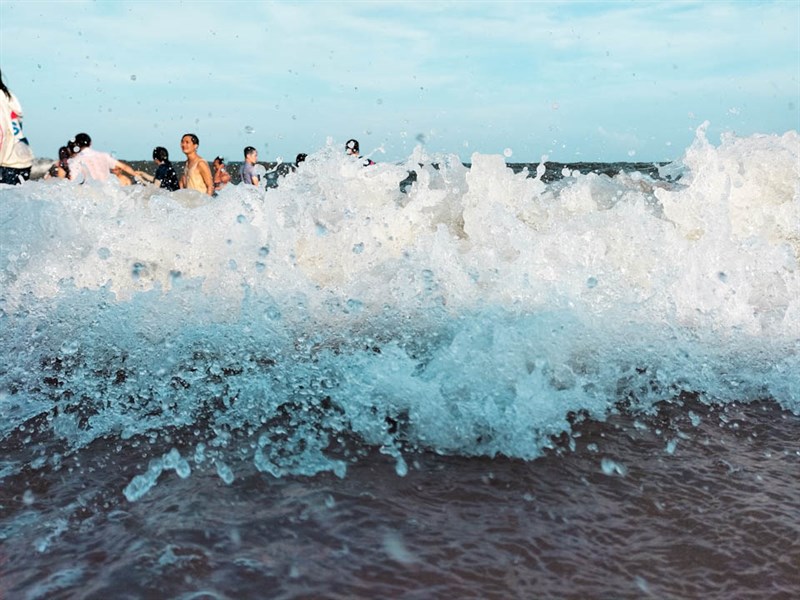 But hey, because the contrast of the image is a bit high, the sea and sky scenery is not as unique as I expected. So I used Lightroom to make the color a little greener. Well, I use Snapseed to adjust the brightness, luminance, and highlights / shadows options to make the image more balanced.
Afternoon let go, but the sky scene OPPO A74 is still exciting
Unlike in the city, the sun in the sea sets very quickly and only briefly loses sunlight. The place we camped is quite ideal because the west is the place where the sun goes down, the east the sunrise is on the sea and it is also the place to watch hundreds of nights. Taking advantage of the only a few moments of sunlight, I quickly caught some memorable moments quickly.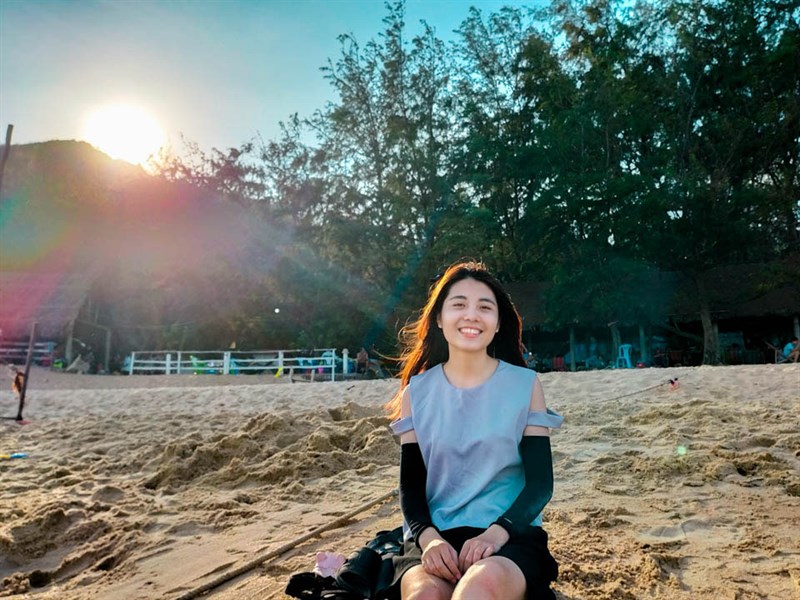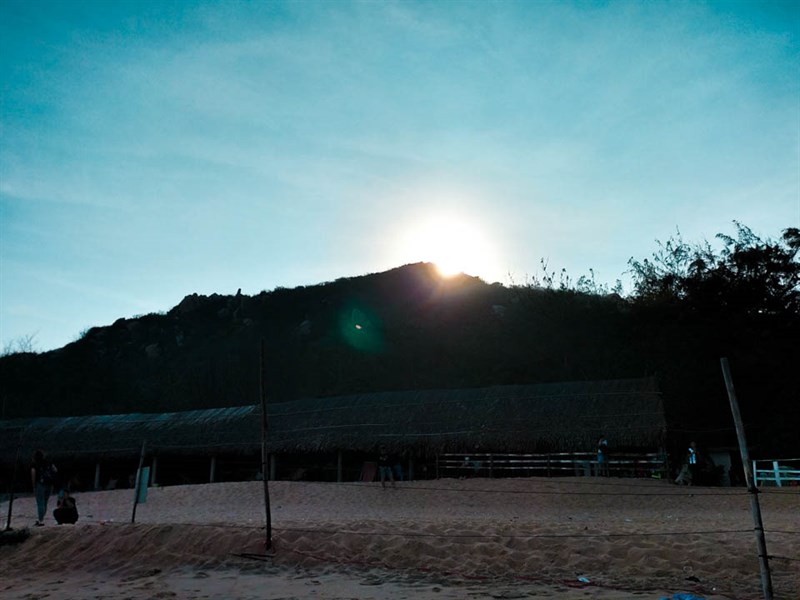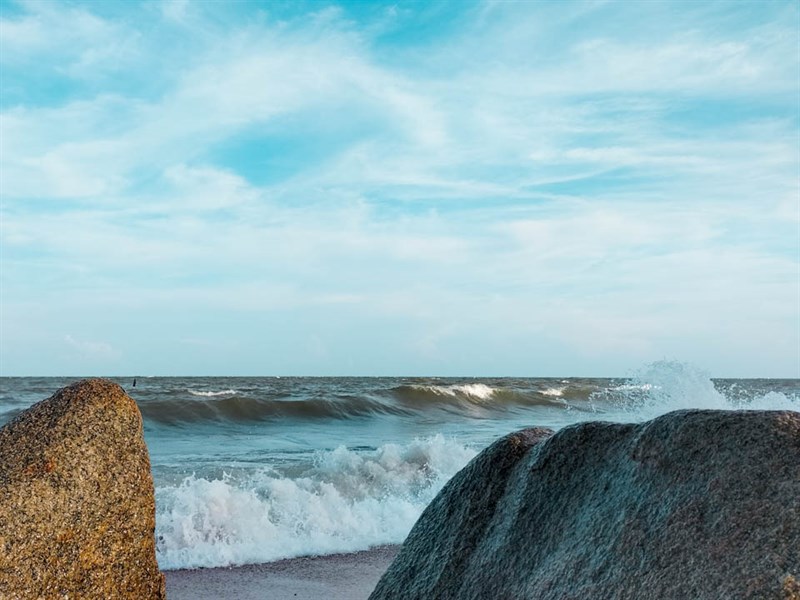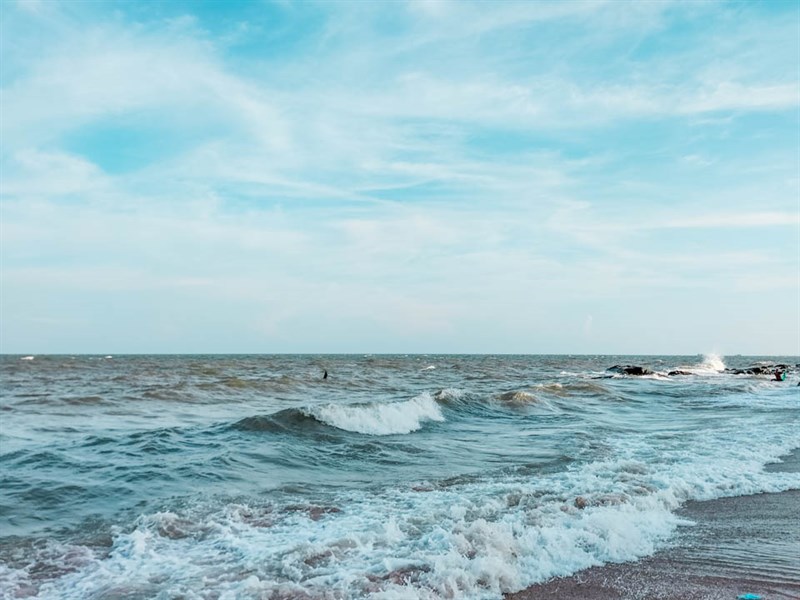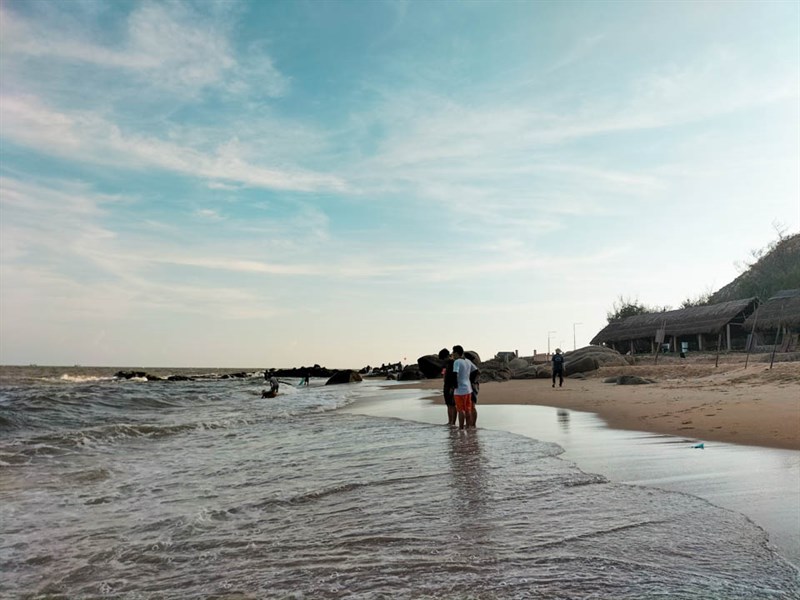 The time I spent in Vung Tau was not much, but this place gave me a surprisingly warm and peaceful feeling. Heaven and earth operate according to the rules and my job is to sit and watch the sky, it feels so comfortable and makes me think about many things.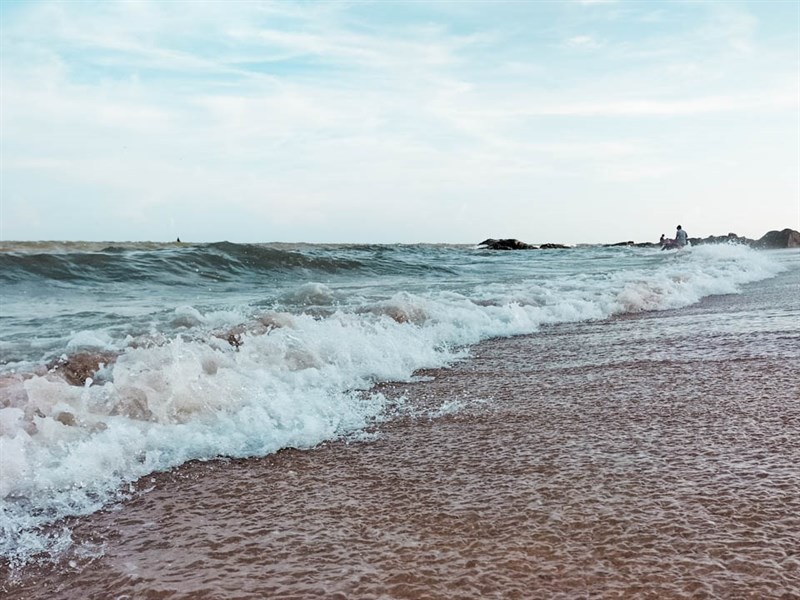 At night, we had the opportunity to gather together, set the bonfire and sing to each other the old love songs, the 'Struggling Nights', 'The lover buys', 'Fades to hide the love' , 'Love novel', 'Heart on the sidelines', … There are even poetic love songs by Indie artists such as Vu., Hoang Dung, Thai Dinh, Ca Salmon Hoang, Le Catr Trong Ly, Nguyen Ha … has turned the night scene into a poetic.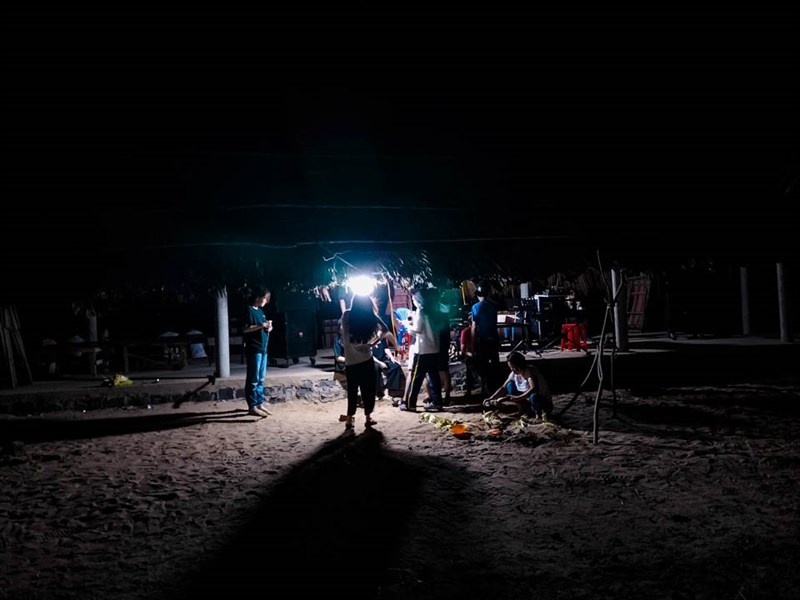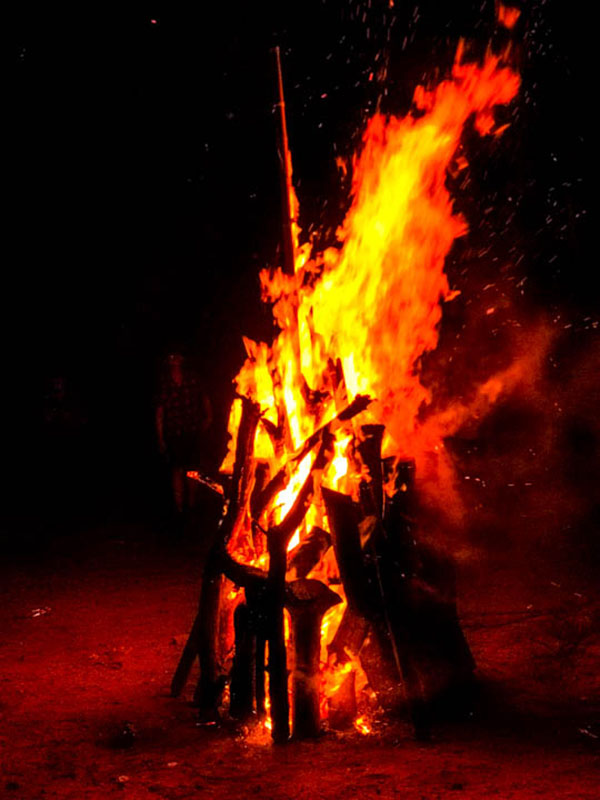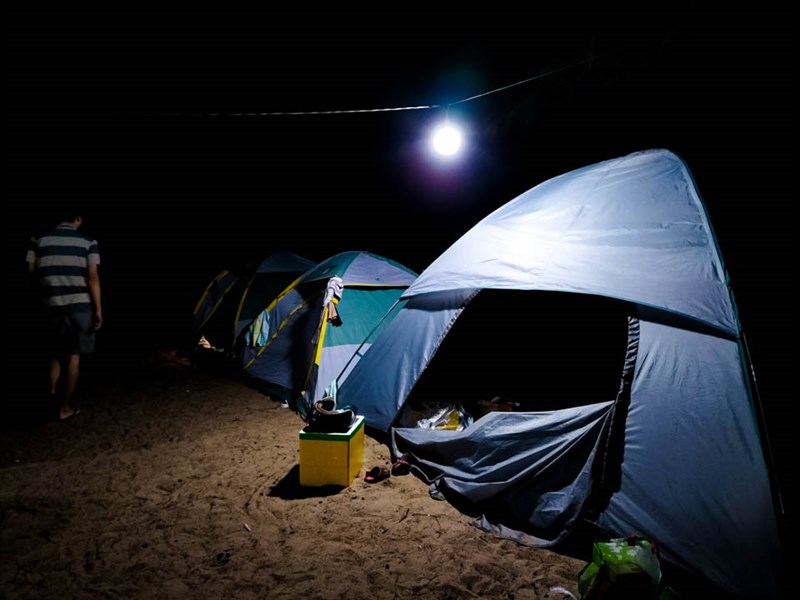 summary
Ending the day in Vung Tau, I myself am very happy to have time to rest after so many days of studying and working tirelessly. Standing in the vast sky of the blue beach, I have realized many things when I have the opportunity to be quiet, to slow down and have the opportunity to have fun with friends to help me find my feelings more deeply.
To talk about the quality of photos taken with the OPPO A74 camera, I will appreciate it quite when the color contrast is rich and brings soulful photos. However, it is a bit regrettable that the machine does not have a wide-angle and telephoto camera so that I can capture more modes. How do you see the camera of this OPPO A74? Leave your comments below and let me know.
See also: Detailed review OPPO A94: Sleek, youthful design with stable, strong performance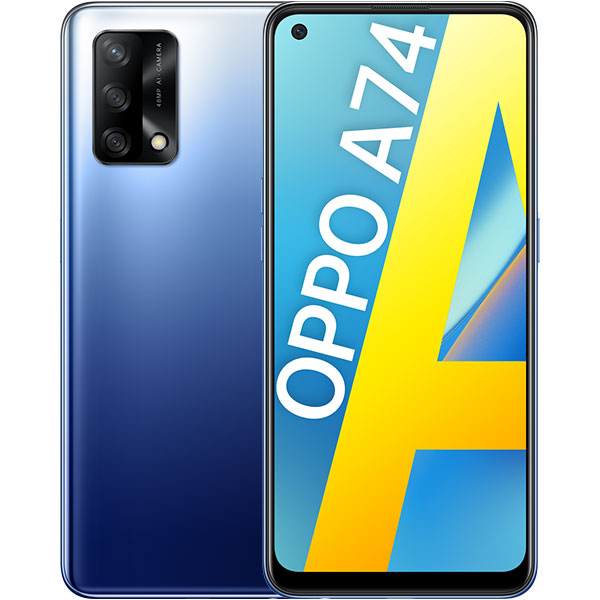 OPPO A74
6.690.000₫
See details
Edited by Vuong Gia Bao
Not satisfied with the post
320 views
.