As a product from America's leading audio equipment manufacturer, Skullcandy Indy gives users a true wireless headphones and of course the price is equally affordable and expected. This headset will cost 2.3 million VND at CellphoneS
Based in Utah – USA, Skullcandy was founded in 2003 with a flagship product of quality bluetooth headsets that are well received by users. Although in the international market, Skullcandy is a brand not new, but it is quite strange compared to most Vietnamese users.
And with this Skullcandy Indy, "Candy Skull" will shape the quality and help users better understand their products?
First, Skullcandy Indy is packed in a modern style that we often see on headphones. However, packaging and materials are complete, so the packaging still shows the sophistication and high-level necessary.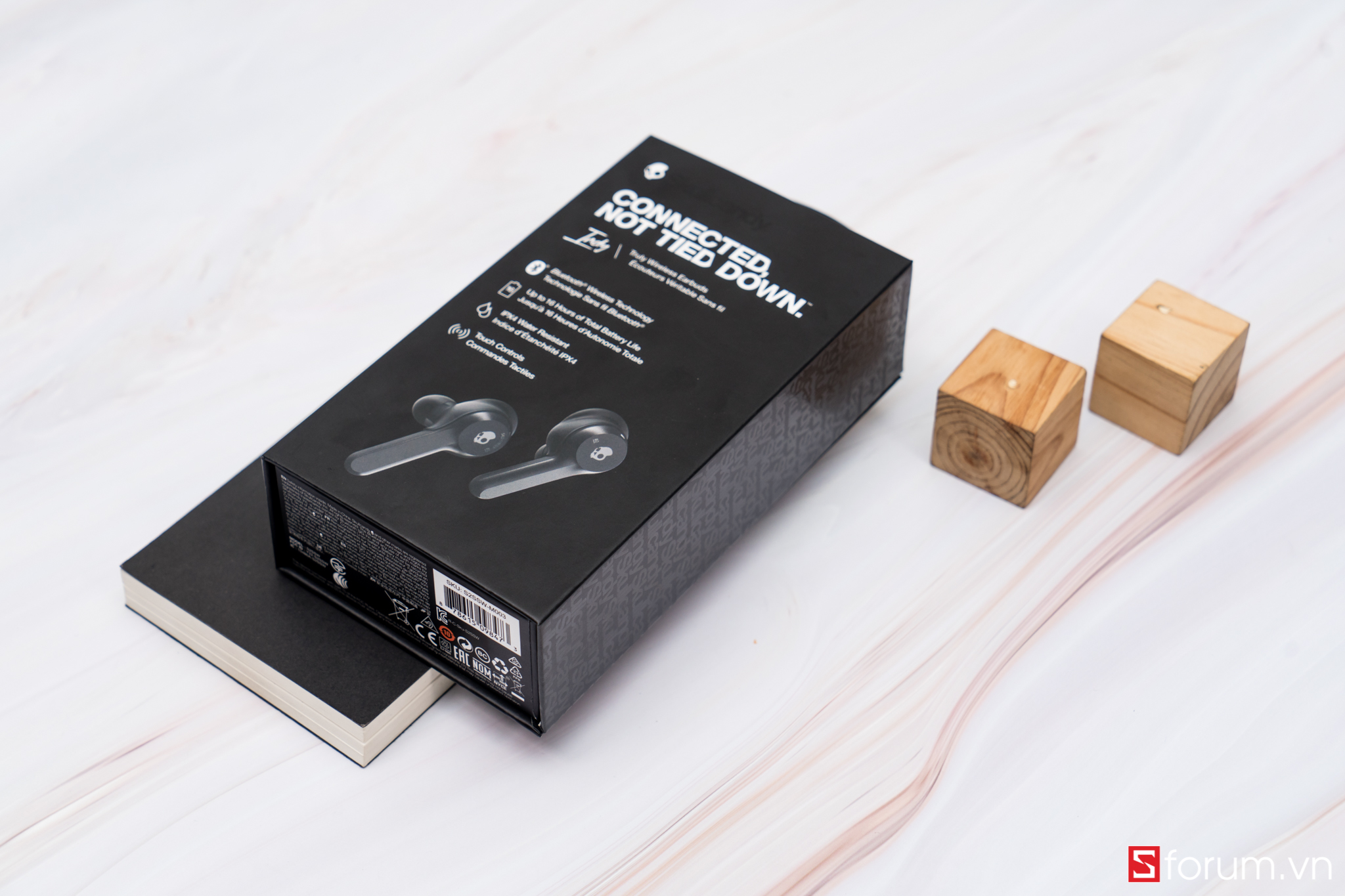 The advantage in the way Skullcandy packaged this Indy lies in the simplest instructions for users to connect and use the headset to print a clear and prominent part of the lid. As a result, new users of this headset can always connect and use it easily without any difficulty.
In addition, Indy's bundled set of products still includes detailed user manuals, charger cables and 2 earbuds tips that come with 2 different sizes, depending on the user to blow up according to usage habits.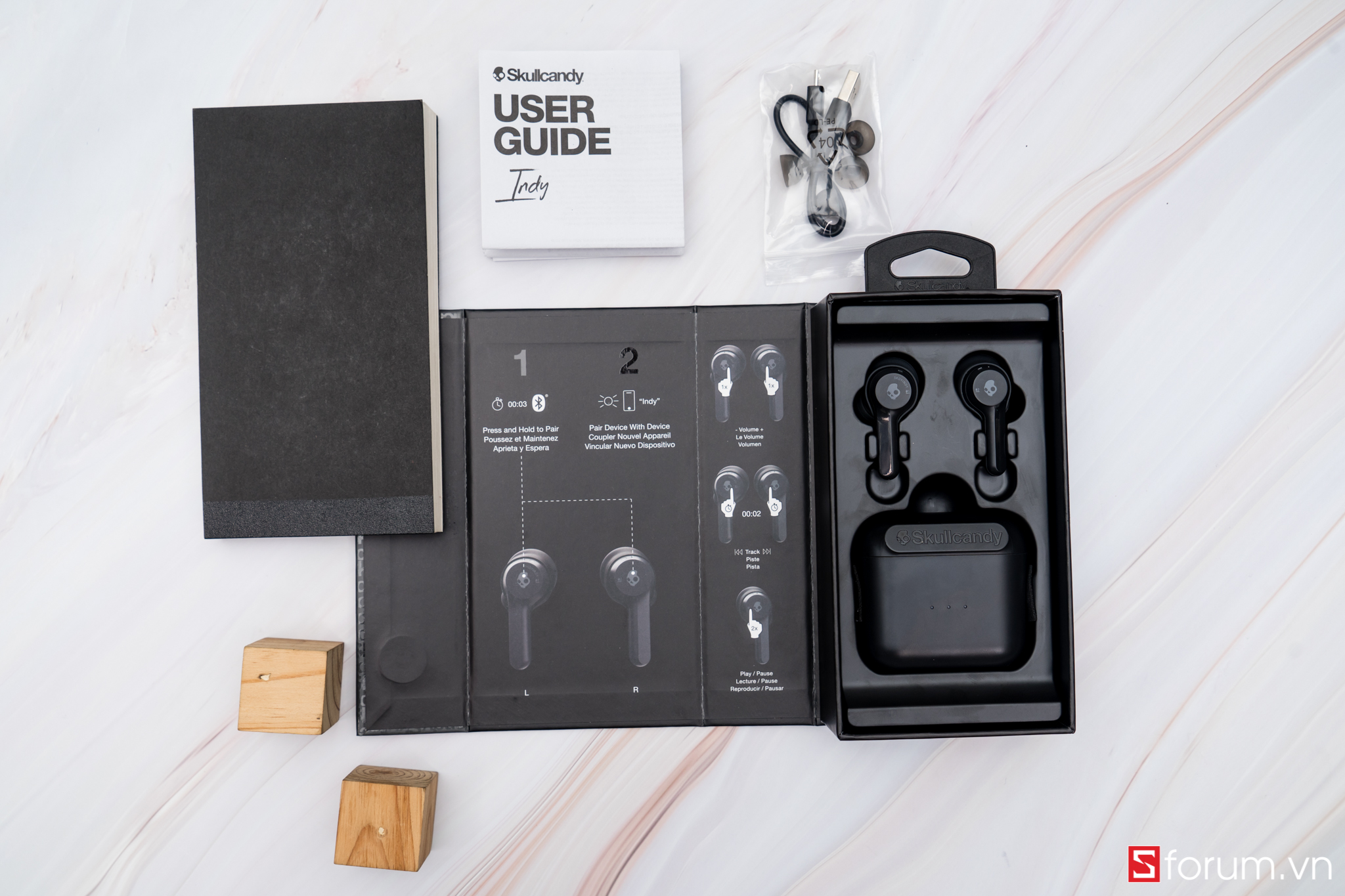 Going into our main character, both the Skullcandy Indy headset and duo are quite large in size and use mainstream black tones. Even so, the combined weight of both of them is still quite light and easy for users to insert into a pocket or shirt pocket.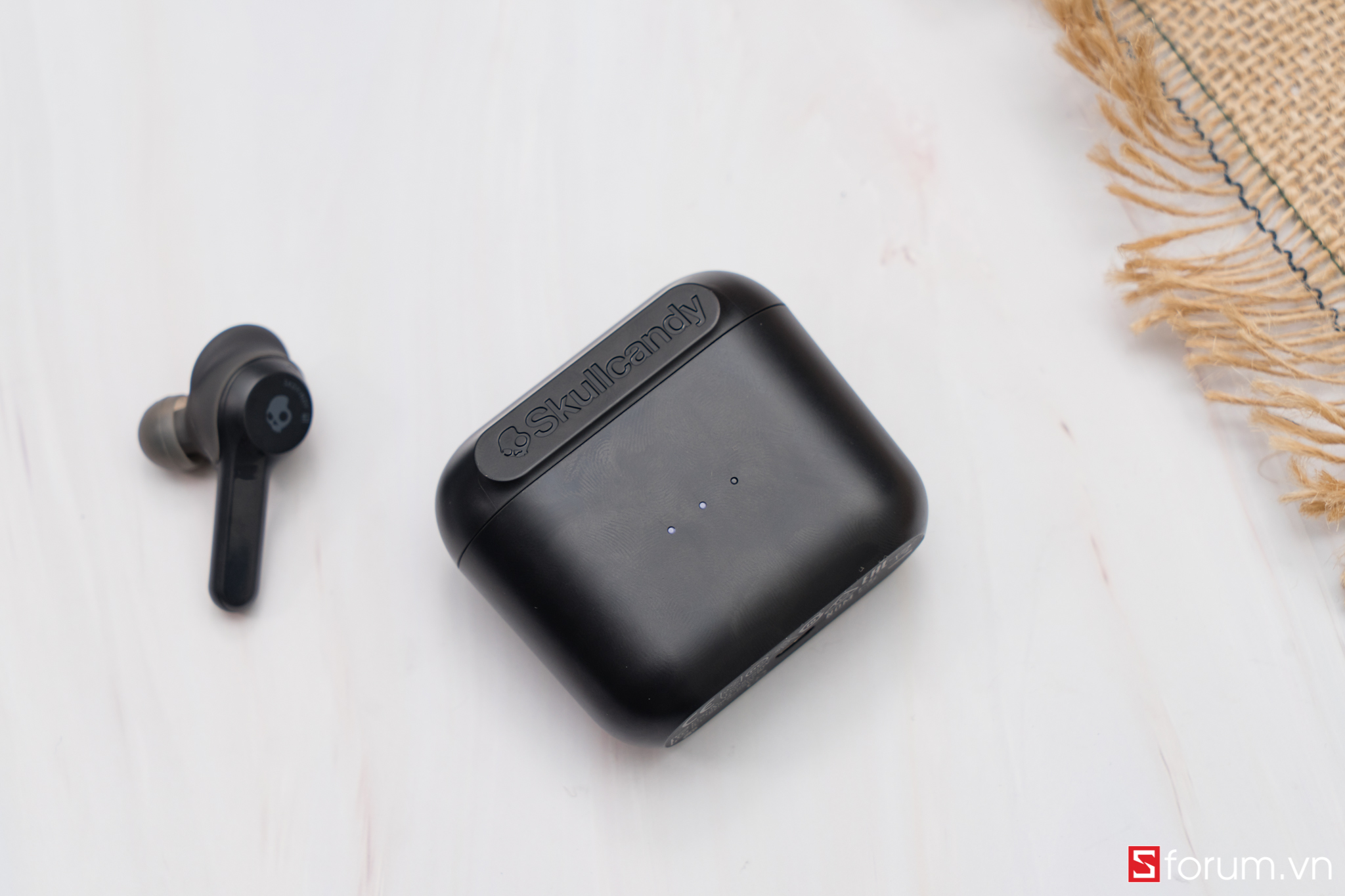 Besides, Skullcandy used plastic material to perfect the outer part of the charger box. I do not like the firm finishing slightly for this box, because not only is it easier to stick to fingerprints, it also makes the box more prone to scratches and aesthetics. In return, the lid is designed to be very convenient with the rubber and beveled cut quite neatly and makes the opening and closing operation easy with just one hand.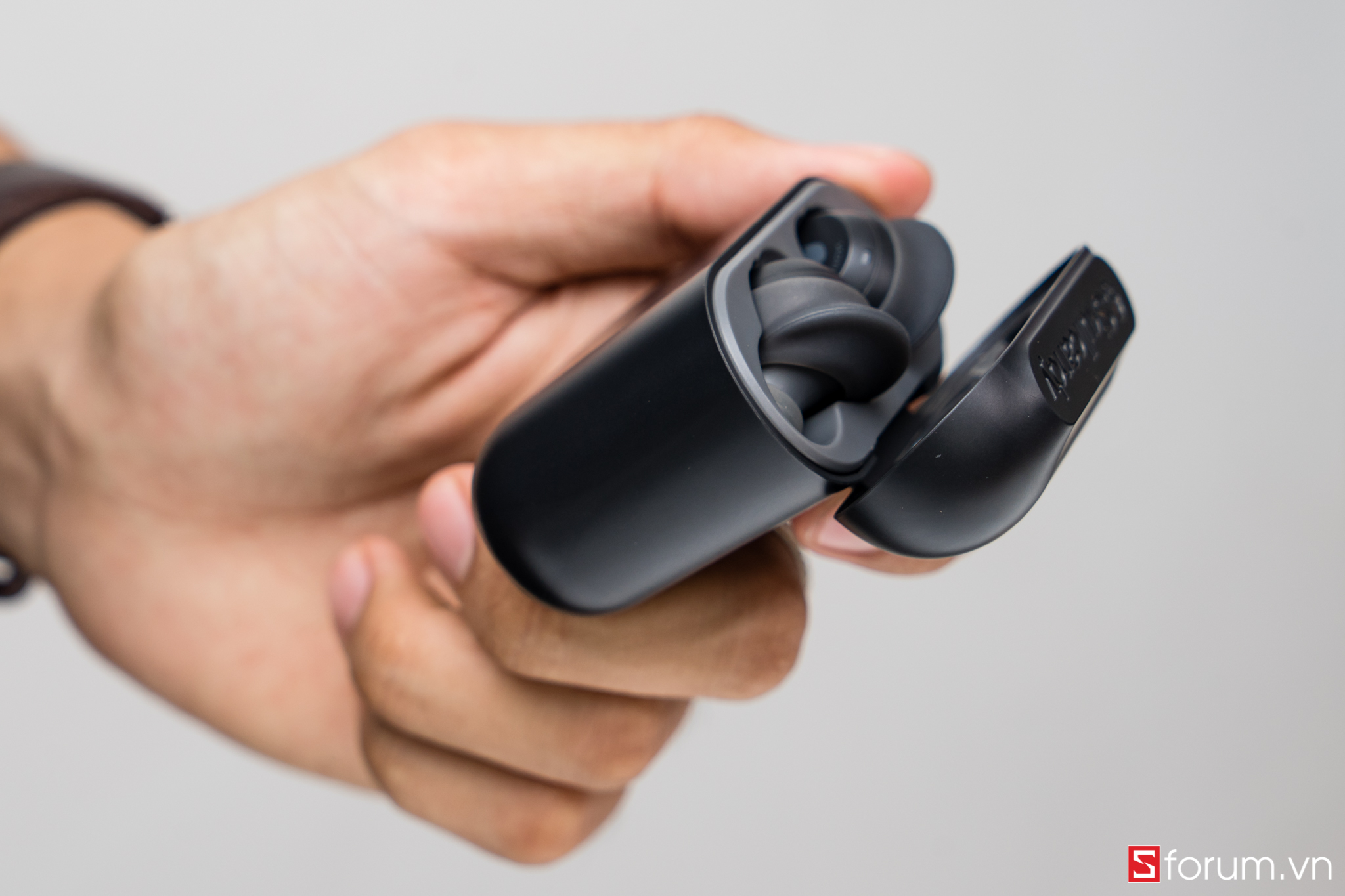 And of course, inside the box is the charging port for headphones, the notification light on the front will help users to know the remaining battery capacity of the box.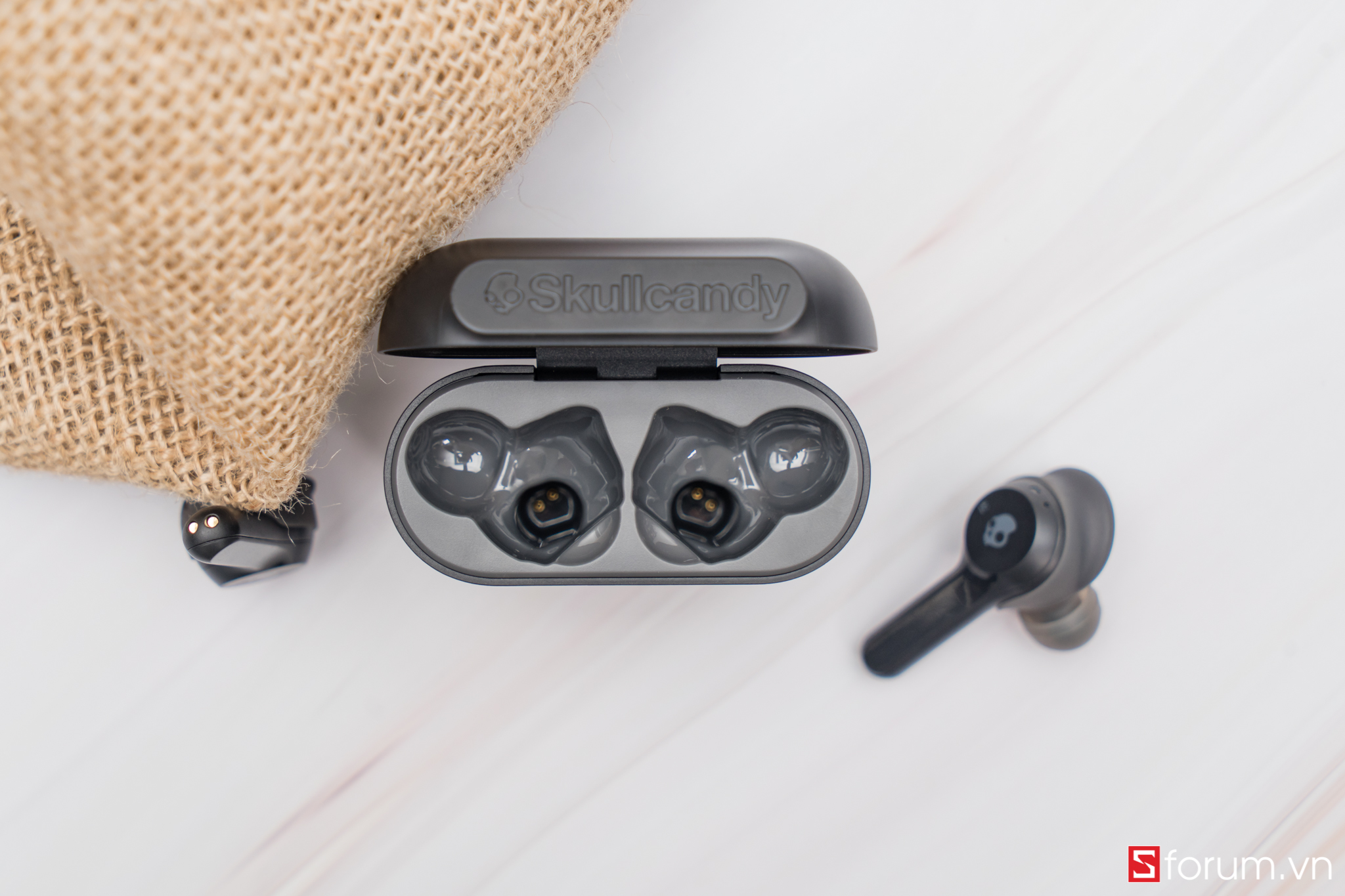 As an inear pair of headphones, in addition to the eartips Skullcandy also equips Indy with a fairly long pair of wings that give the headphones a certain degree of wear. I personally prefer the "long" housing design of the product, which creates a highlight every time I put it on my ear instead of a round dot in my ears like other true wireless headphones.
Of course, there's no need to be a tech-savvy person, but when you look at Indy's design you'll feel it's similar to Apple's AirPods.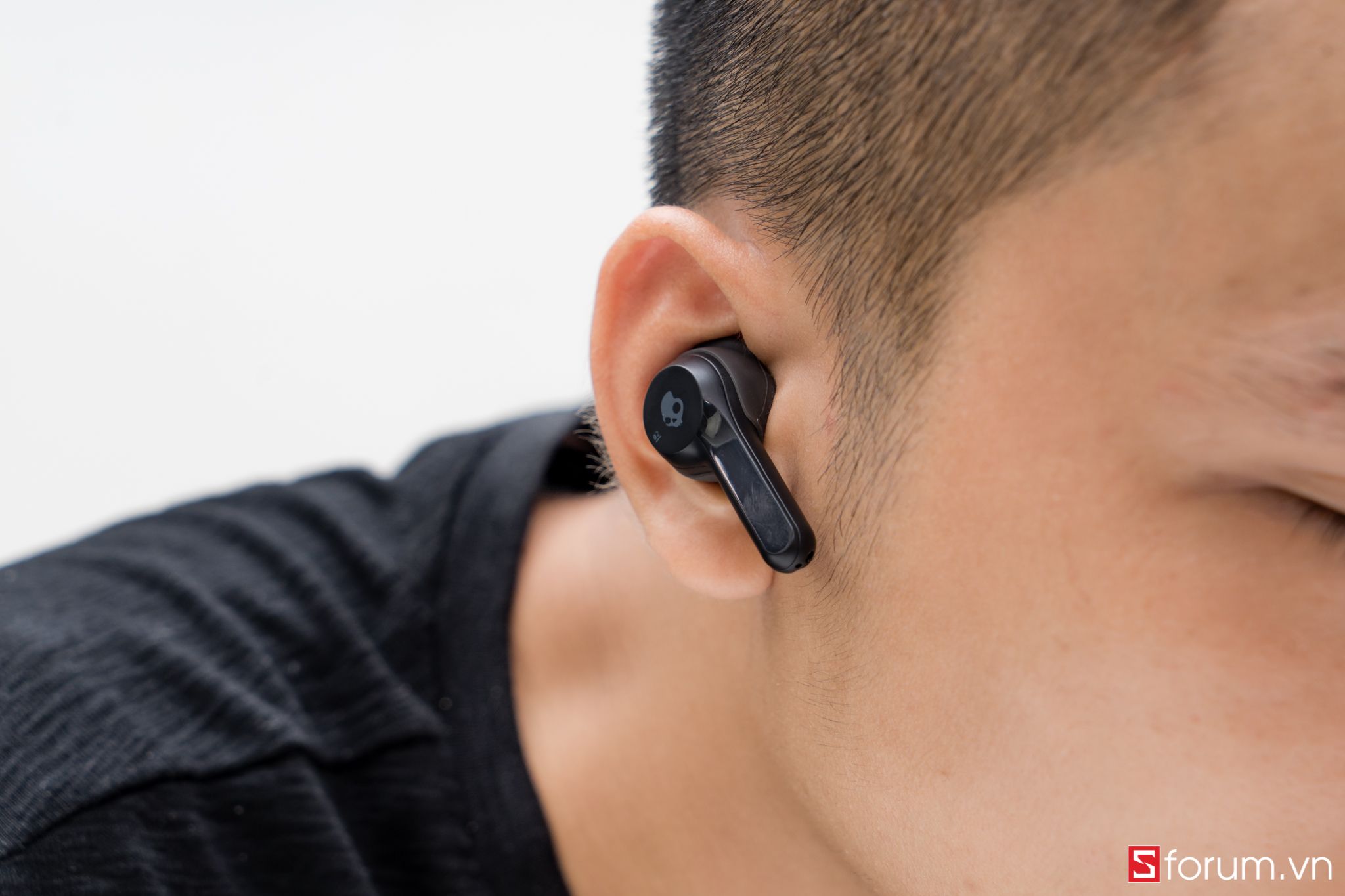 In particular, the advantage of this headset is that it supports gesture manipulation by touch. The use of touch gestures is not new, but for a complete wireless headset it will provide better support for user interaction and control of essential features on the phone.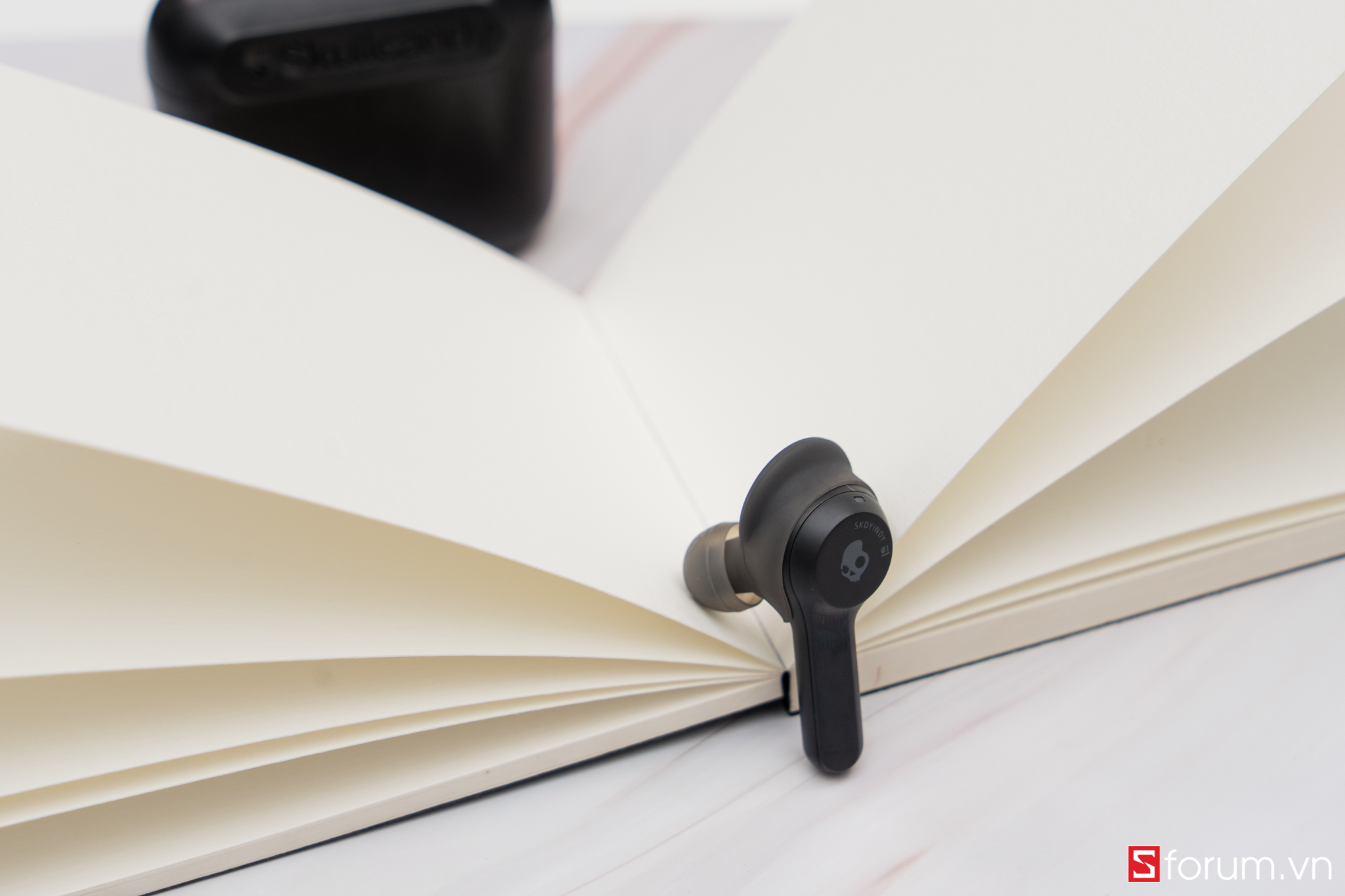 Not only that, Skullcandy Indy also meets water resistance and resistance to IP55. Although the IP55 number is not high, getting a true wireless headset that meets this standard will help users who are sweating get peace of mind during exercise, sports, etc.
According to the sound manufacturer that Skullcandy Indy has will be very good quality to satisfy the difficult ears. But for readers to have a more objective look at this product, Sforum will send you its sound quality review after a few days of product experience.
---
Currently, to help readers understand the latest, hottest technology information, CellphoneS officially established fanpage "Sforum.vn technology news page", Here information about attractive technology is always updated regularly and continuously.
Please like the page Sforum.vn Follow the following link: https://www.facebook.com/SforumTech.
Or visit the website Sforum.vn to instantly read extremely hot technology news.


kirito