According to the latest announcement announced by the publisher EA, 19 million versions of the game Star Wars Battlefront 2 were given away for free during the first event of 2021 organized by the Epic Games Store.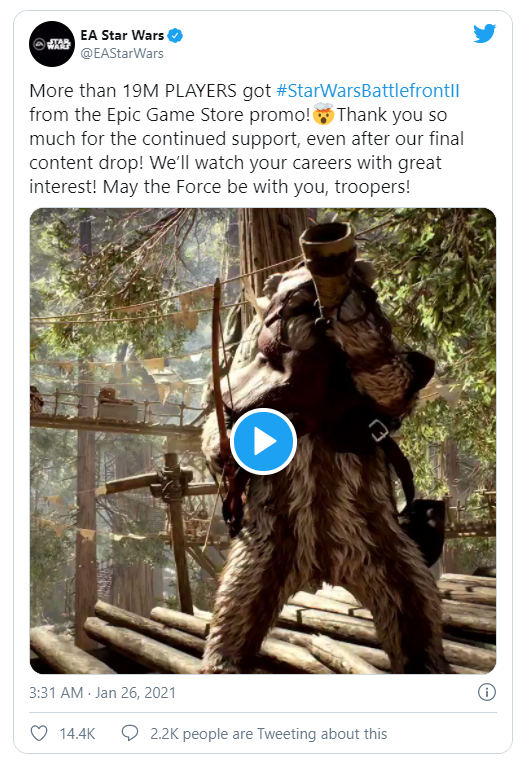 Within a week of the event, 19 million copies of the game were given away for free
With a listing price of about $ 40 (according to Steam), this means that Epic Games Store has "burned" more than $ 760 million just to give free gifts to gamers. This is considered an unprecedented record in history. However, in reality, the number may be much less than $ 760 million. A tacit agreement between Epic and EA could make the game cost a lot cheaper than we know it.
Anyway, this is still considered as a big boost from the Epic Games Store in the first month of 2021. After the Star Wars Battlefront 2 event, Epic promises to bring more surprises to gamers. in this year.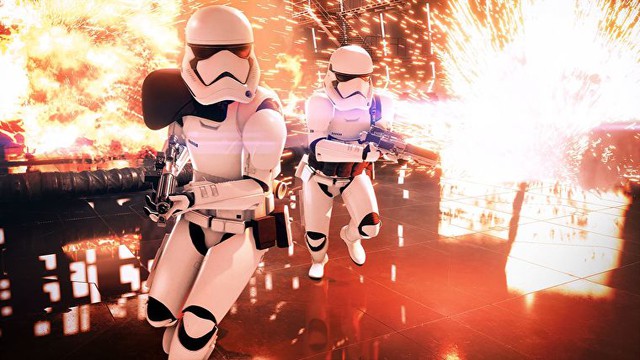 To be able to release such a large amount of free games, Epic Games had to spend a lot of money. With the goal of dominating the market, they will not give up their way of doing things, at least in this year 2021. With the huge financial backing coming from Tencent (accounting for 40% of the shares), Epic Games will definitely "dry blood" with Steam until the new goal is achieved.