Come again, every summer, Steam always launches attractive promotional events. This year is no exception. Starting from June 24, the copyrighted game distribution platform Steam will officially hold a discount program Steam Summer Sale 2021. During the event, a series of titles on Steam (from popular to popular) to blockbuster AAA) are strongly discounted, in some cases up to 80, 90%. This is one of the rare occasions of the year when gamers can enjoy shopping for great games at the most favorable prices.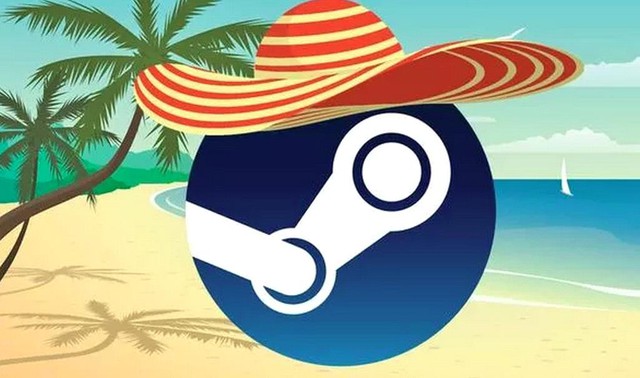 Accordingly, the biggest game sale of the year Steam Summer Sale 2021 will likely start on June 24 and last until July 8. That timeframe was first reported in April by The Steam Database (@SteamDB) on Twitter, a trusted source of Steam leaks, reports that Valve has announced the dates of the 2021 Steam Summer Sale for its partners.
Of course, at the moment, there is still no information about any games that will be discounted during the Steam Summer Sale event 2020, but according to the annual custom, there will be hundreds of different big and small games. Discounts are extremely shocking during the event period, can even be up to 70 – 90%. For PC gamers, this can be considered a better opportunity to own quality and expensive games.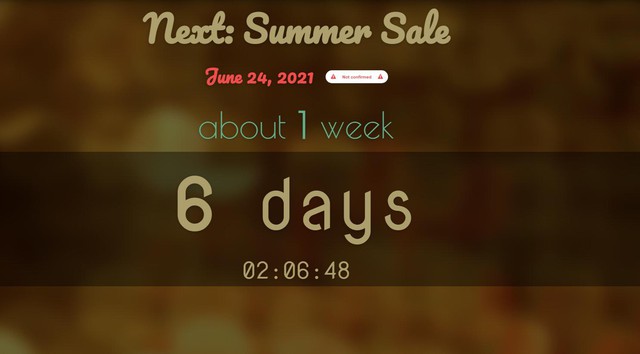 In addition to the traditional game series like GTA, The Witcher, Dark Souls or Assassin's Creed, this year, Steam gamers are also eagerly waiting for the super products from Console to move to PC. It can be mentioned that the blockbuster Days Gone is one of the most awaited names on this occasion.
In addition, big promotional occasions like Summer Sale 2021 also come with a lot of attractive free games. Specifically from June 16 to June 22, Steam Next Fest will include an assortment of demos of games of different genres to let gamers experience for free on Steam before spending tons of money. to buy discounted games.
A point to note at each discount occasion is that gamers should manage their finances well. When seeing games at a discount price too cheap, gamers often can't hold back. They will buy bluff but then have no time to play making this money useless and wasted. Therefore, before buying any game, consider carefully whether it suits your preferences or not.