In the midst of a forest of smartphones with many prominent names surpassing the market, there are still shadows of Sony fans. Perhaps it has been a long time since I have had the opportunity to hold and experience the phones from this Japanese brand. Fortunately, I have borrowed Xperia 1 Mark II and let me join me on the Xperia 1 Mark II hands through this article.
See also: On hand Sony Xperia 5 Mark II: Snapdragon 865, 120 Hz screen, with professional custom camera
Xperia 1 Mark II appeared in the design OmniBalance cult once
I must say it's been a long time since I've seen Sony's OmniBalance design since the launch of the Xperia Z. Although Sony has tried to improve the product a lot in the next generations such as Unified or Ambient Flow, time is the most accurate answer. OmniBalance design is the best fit and best choice that Sony brings to Xperia 1 Mark II.
For me, the Xperia 1 Mark II is like a stretched version of the Xperia Z5 and has been reduced to the top and bottom. Compared to the current punch-hole screen movement, the Xperia 1 Mark II stands alone in its own place with an equally thin upper and lower bezel design, giving a sense of balance to this phone.
Not to mention that, the external speaker of the machine is also brought down to these two black strips instead of the bottom edge like most other smartphones. That's why the sound of Sony bringing Xperia 1 Mark II is a complete difference, vivid and has a Sony quality.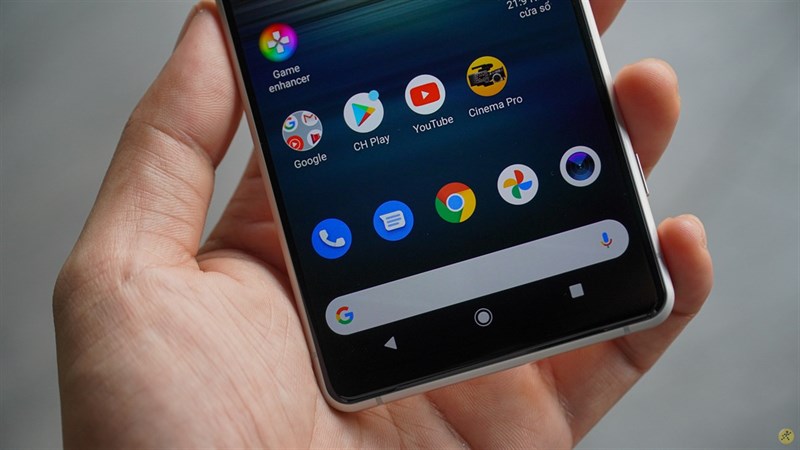 Let's take a closer look at the OmniBalance design language on Xperia 1 Mark II through every corner.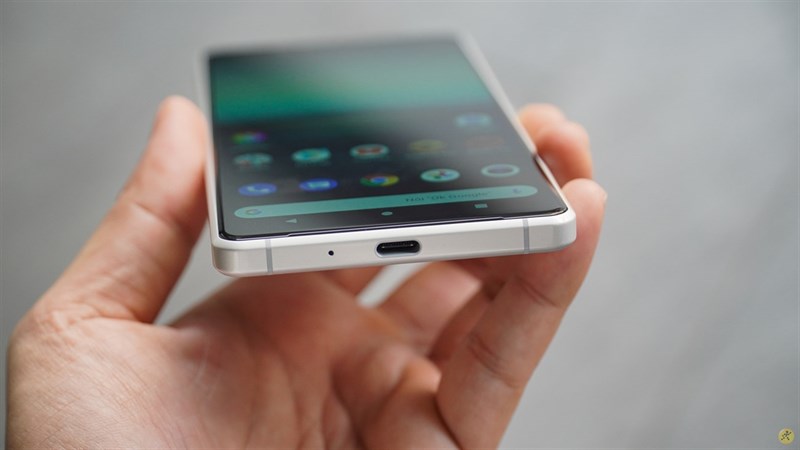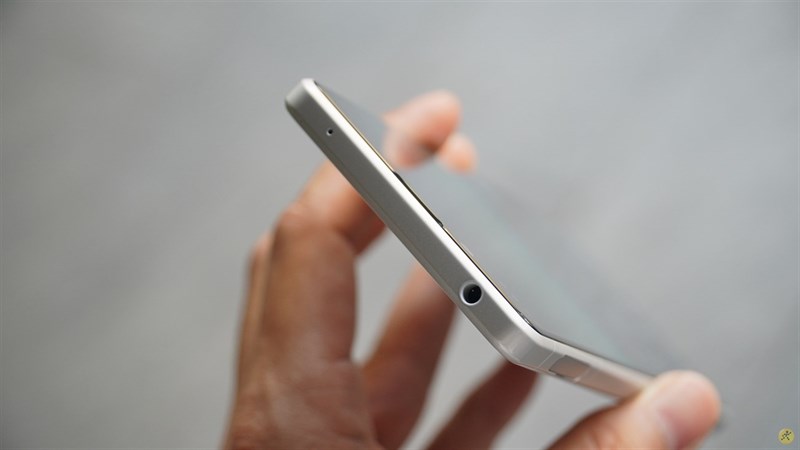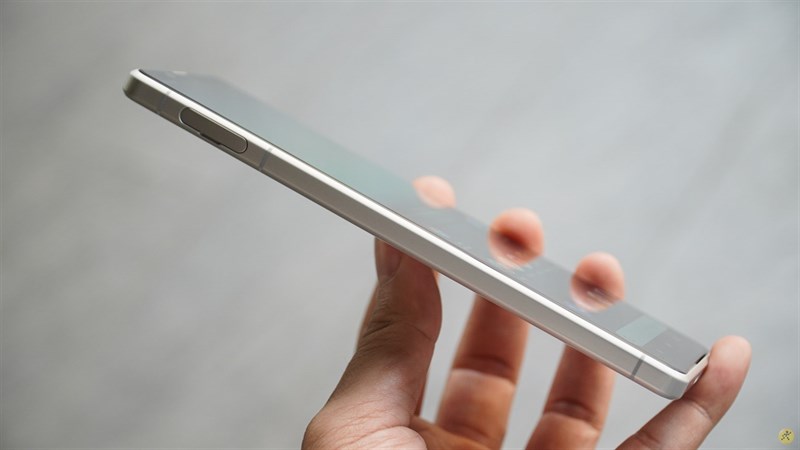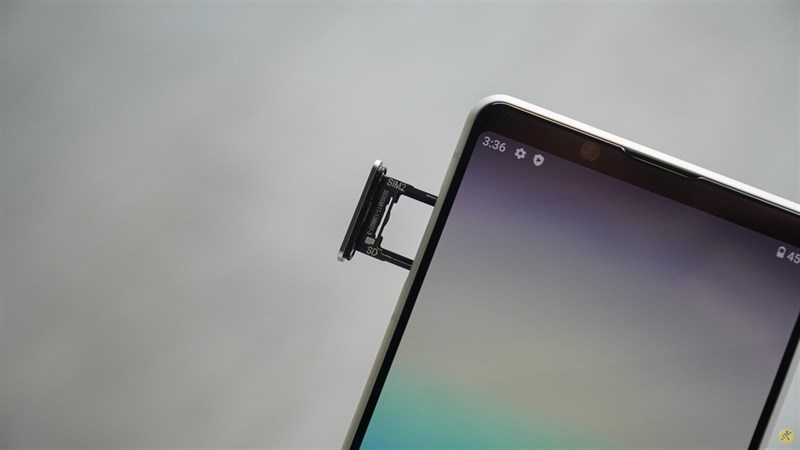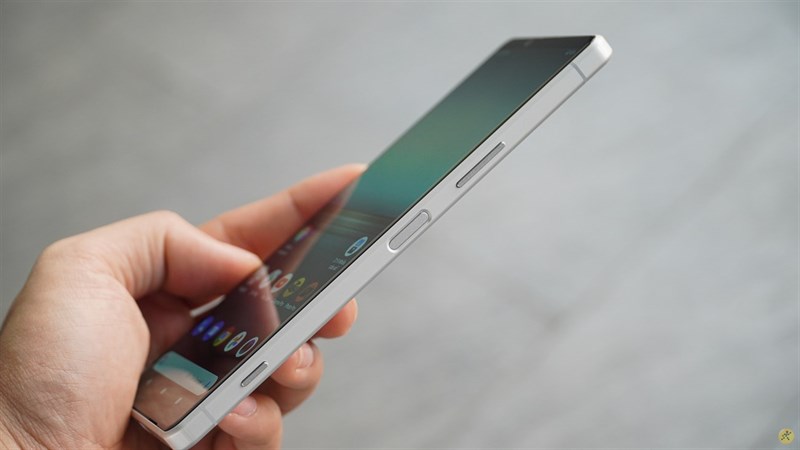 Even as a flagship flagship, I found the Xperia 1 Mark II would be more perfect if it had an integrated fingerprint sensor under the screen and a magnetic charging section on the side like on the previous Xperia Z3. . Do that for what? I have been using the side fingerprint sensor for a very long time and I feel this design is not very convenient because the contact area of ​​the sensor is small and it is easy to be unable to recognize the correct fingerprint. .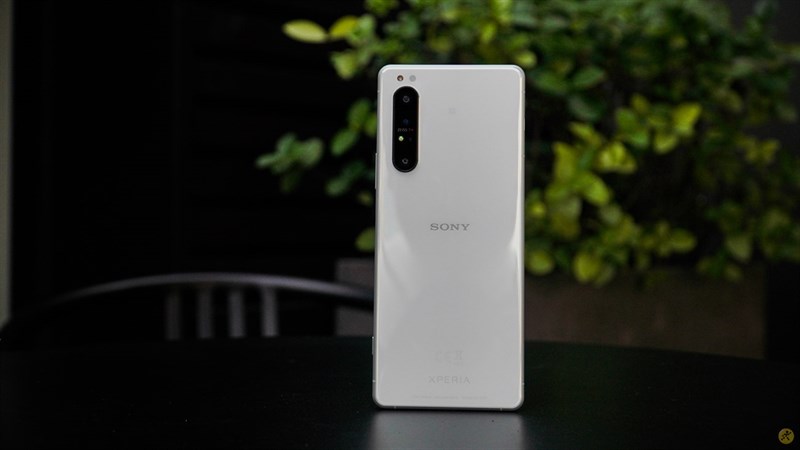 Second, with a long-screen phone like Sony, holding the game will give a bigger advantage due to the wider viewing angle. If there is a magnet charger on the side, it is really great, not to mention that Sony has built in technology that uses direct power when plugging in the charger and disconnecting the battery. And I really hope that will appear on the Xperia 1 Mark III.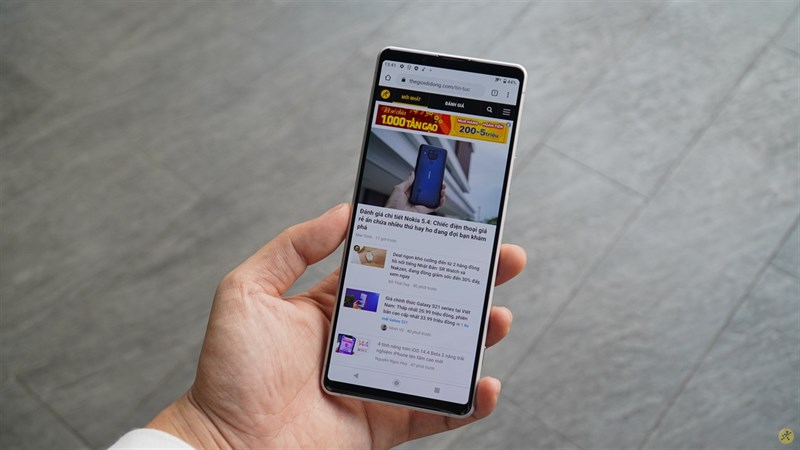 Talking about the feeling of holding, the Xperia 1 Mark II has a not too wide width, so it can be easily held with one hand. Only thing the screen is a bit long, so if you want to swipe the notification bar, it will be a little difficult. After about a week of holding this machine, I found that the operation with one hand is not difficult at all. We are easy to adapt and change, and you will slowly get used to me.
The 4K display on the Xperia 1 Mark II is just too excellent
Sony Xperia 1 II is equipped with a screen size up to 6.5 inches, the perfect 21: 9 aspect ratio and is born to enjoy movies. The long screen is also an advantage when you read newspapers, surf the web, … will display more content. Importantly, the screen of the Xperia 1 Mark II has a resolution of up to 4K (3,840 x 1,644 pixels), with an OLED HDR panel for detailed image quality, vibrant colors from any angle.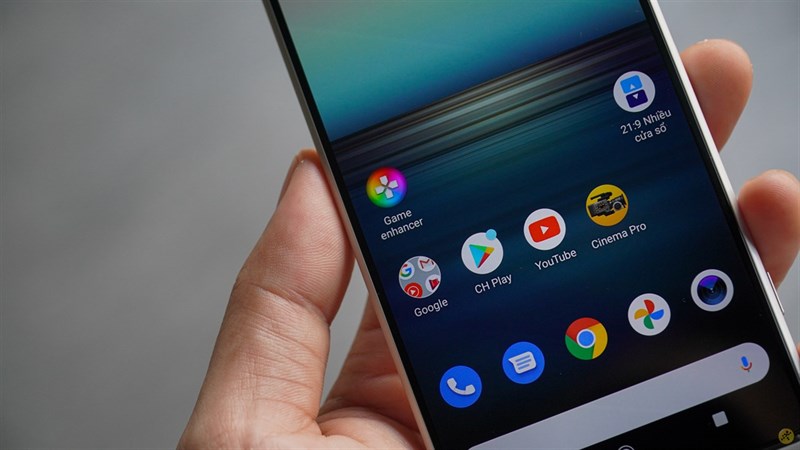 We can say that I have all the words to describe the screen of the Xperia 1 Mark II because this screen is really beautiful, too sharp and the colors are standard to every detail. If you try to hold another flagship from another company next to Xperia 1 Mark II, you will see how amazing the screen of the Xperia 1 Mark II is.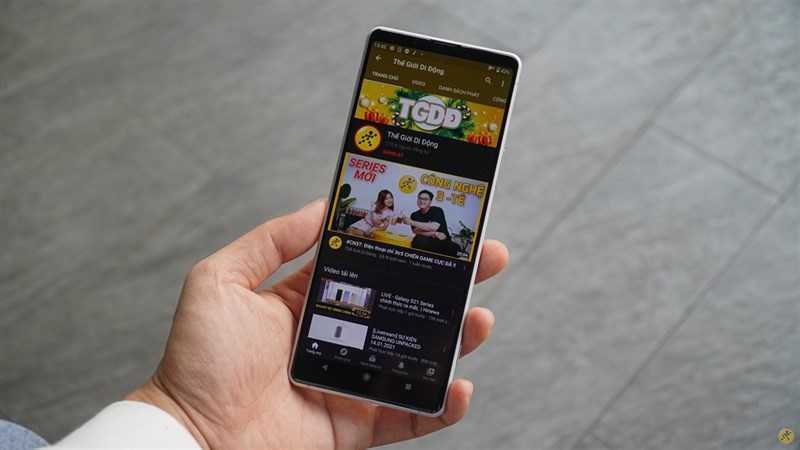 Of course, due to the use of the 4K screen, the Xperia 1 Mark II also has a limitation that the refresh rate stops at 60 Hz. But Sony has added motion blur reduction technology to make transitions on the phone smoother, similar to a 90 Hz screen.
With state-of-the-art hardware, the Xperia 1 Mark II enables the ultimate in video capture
Temporarily forgetting hardware parameters such as Snapdragon 865 chip, 8 GB RAM, 256 GB internal memory and 4,000 mAh battery, the Xperia 1 Mark II also owns a strongly upgraded camera cluster for the needs of filming and taking pictures. . The machine is equipped with a cluster of 3 cameras with a resolution of 12 MP, including: Wide angle camera, ultra wide angle and telephoto lens with OIS optical stabilization technology for clearer photos, limiting image blurring due to shake. .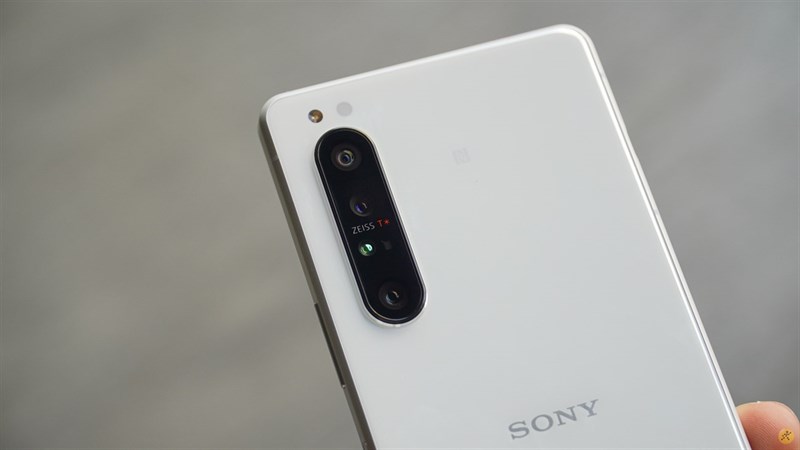 Particularly 2 cameras with focal lengths of 16 mm and 24 mm are equipped with Dual Photo Diode (Dual-PD) sensors that reduce noise when shooting, helping to retain the best details for photos. To get the most out of the camera on the Xperia 1 Mark II, Sony offers two available Photo Pro and Cinema Pro apps with manual customization, giving you unlimited creativity just like when shooting. image with an Alpha machine.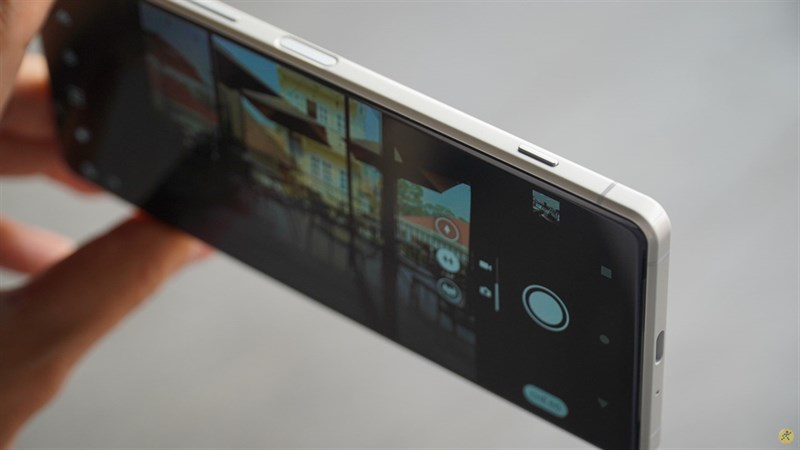 Maybe in the future, I will have more detailed reviews about the shooting capabilities of the Xperia 1 Mark II. Please pay attention to watch.
Epilogue
If you are not a fan of Sony, it is difficult to feel the best that Xperia 1 Mark II brings. But I firmly believe that, you only need to experience this phone once, it will be the best experience about a phone with beautiful design, excellent screen and ability to take pictures. inferior to professional cameras.
Where are Sony fans? Show me your arm in the comments.
See also: Xperia 10 III exposes renderings with a familiar design, still using the flat screen and the triple rear camera
Sony Xperia 1 II
No business
See details
Edited by Vu Truong An
Not satisfied with the post
2,022 views
Related posts
First impression Sony Xperia Pro: A phone with powerful configuration, distinctive design and many features for cinematographers


11 hours ago

Sony is about to open for sale Xperia Pro after nearly a year of launch: Strong configuration, 3 camera set with many advanced photography and video features


8




2 days before

On hand Sony Xperia 5 Mark II: Snapdragon 865, 120 Hz screen, with professional custom camera


1




3 days ago

Xperia 10 III revealed a render with a familiar design, still using the flat screen and three vertical rear cameras


1




4 days ago

Smartphone camera trends in 2021: Still have macro cameras, upgraded to 4K video recording and what else?


17/01

Xperia 1 and Xperia 5 are officially updated with Android 11, if you are using the device, check to upgrade!


16/01
.