Royole FlexPai will be one of the "economical" folding screen smartphones for those who do not want to wait for Galaxy Fold or Huawei Mate X.
For those who do not know, the smartphone brand Royole from China in November last year officially launched its first folding screen smartphone called FlexPai. That's right, not Galaxy Fold or Huawei Mate X, but this new Royole FlexPai is the world's first flexible folding smartphone.
While both Huawei and Samsung are struggling to fix design errors on the Mate X and Galaxy Fold duo, they also postpone the official shelf date of these two machines, in Chinese domestic market, Royole has Became the first manufacturer to successfully commercialize FlexPai folding screen smartphone.
Today, Sforum also has a chance to experience this unique smartphone and we will send you a hand-on-hand quick version of a bad Royole FlexPai.
Overall, since most folding screen smartphones are priced in the high-end segment, it's no surprise that the FlexPai boxed way is quite eye-catching. The case of the machine is quite big, with some information about the product behind. The version that Sforum on hand today is 6GB RAM version and 128GB ROM, currently has a price of about 30.5 million.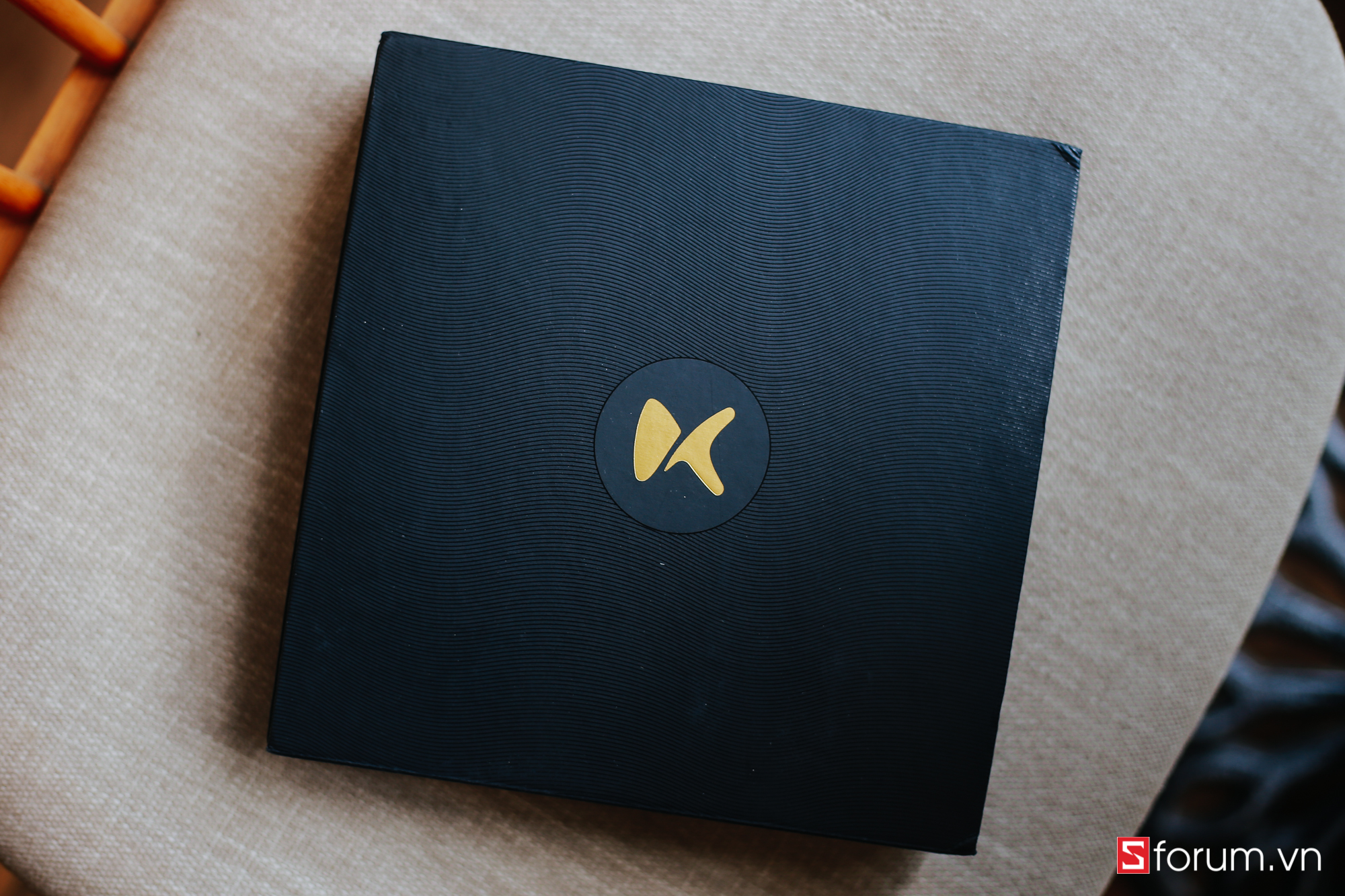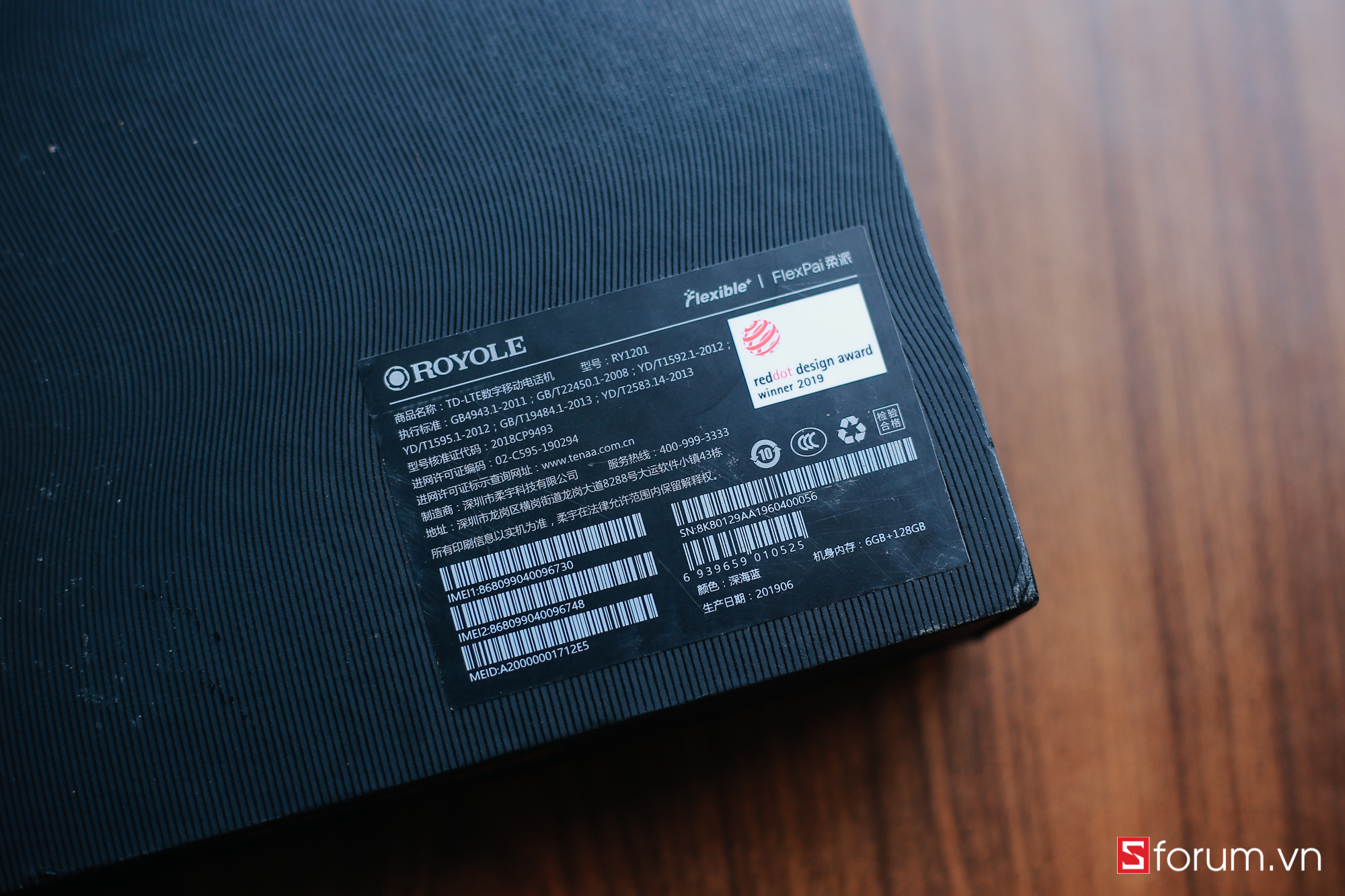 Inside the box, users will receive a "Welcome to the flexible world" greeting, a VIP card using Chinese domestic service, an envelope inside a protective holster for the device. The FlexPai accessory includes a fast charging bulb, a Type-C cable, a regular headset and a dongle converted from USB-C to 3.5mm. All accessories are placed in a separate container.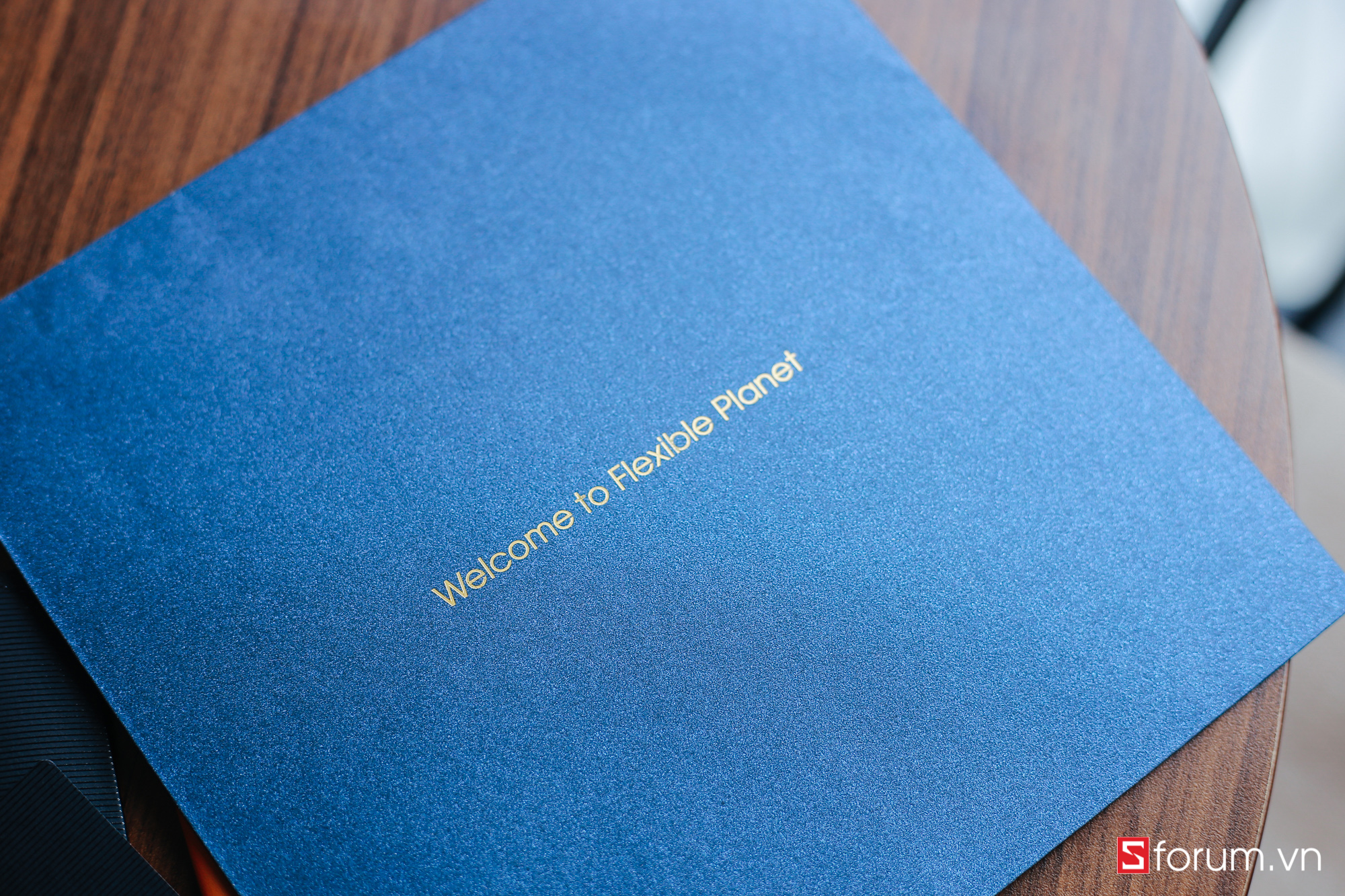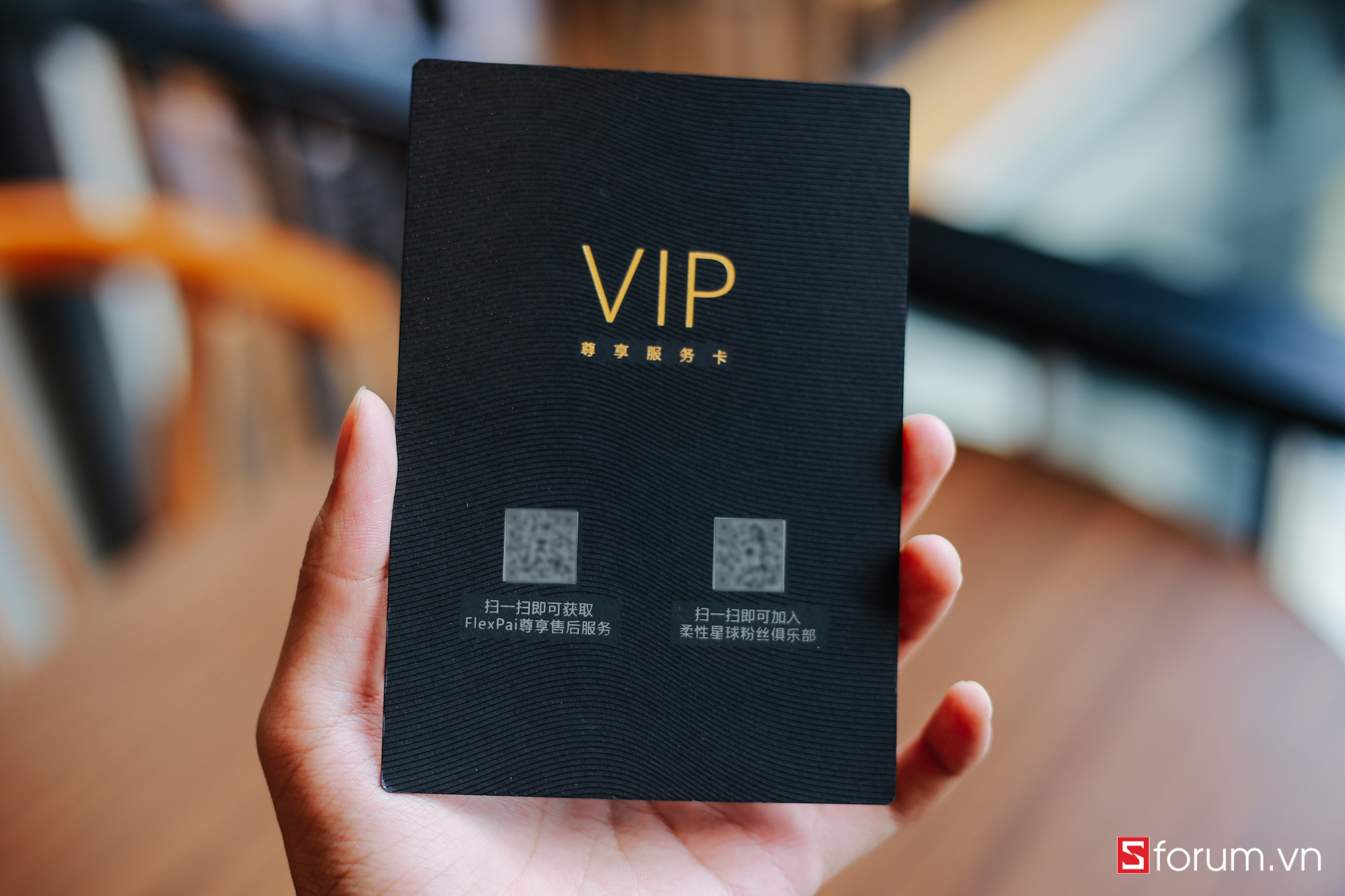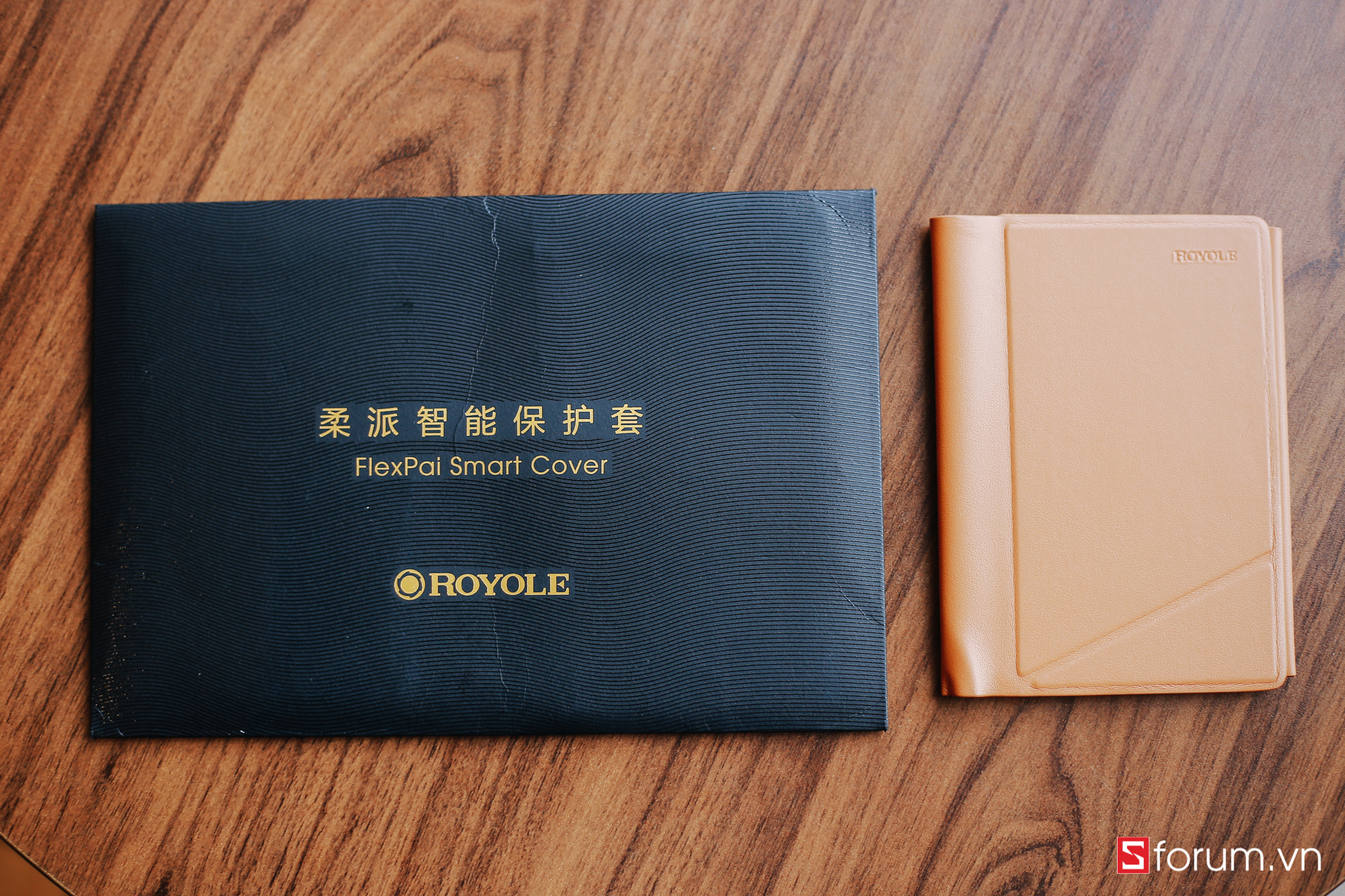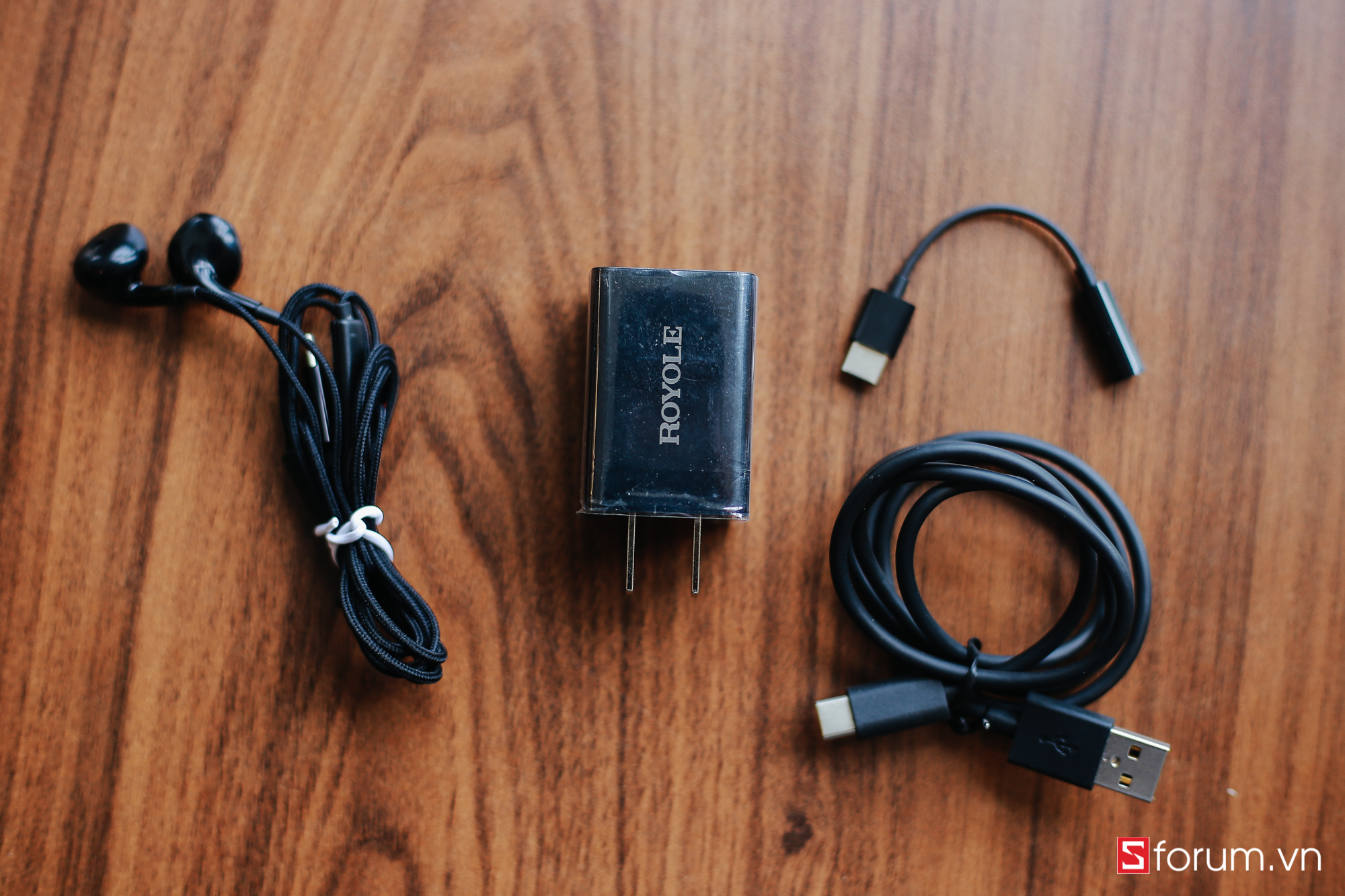 Going to the main character, looking at FlexPai, we think of a large tablet device. In full-open mode, FlexPai's screen size is 7.8 inches, this screen uses a flexible AMOLED panel with a resolution of Full HD + (1920 x 1440), 4: 3 ratio. When used in fully open mode, the device will fully use the UI interface for tablets, and when folded it will switch to the smartphone interface with half the screen.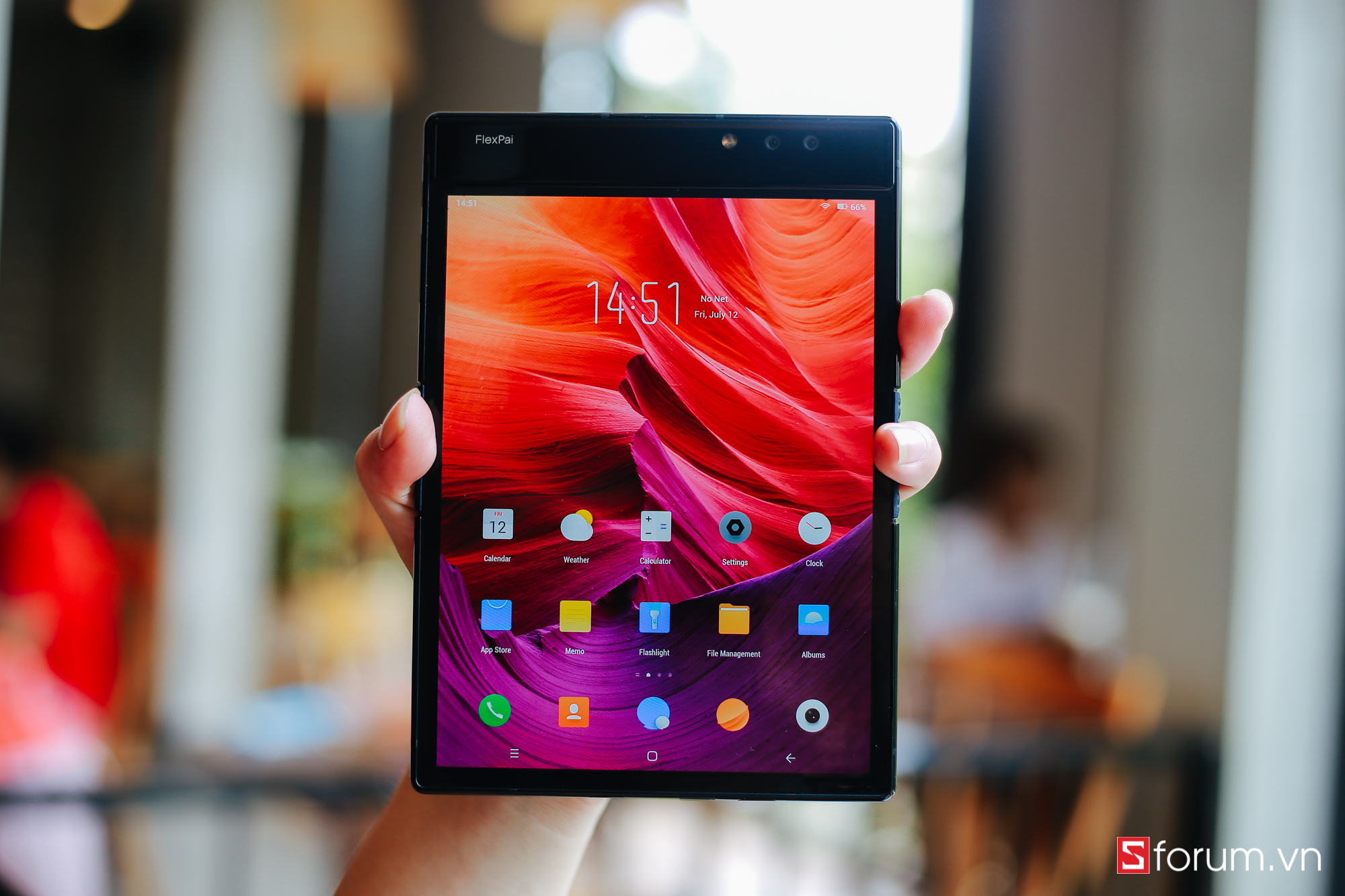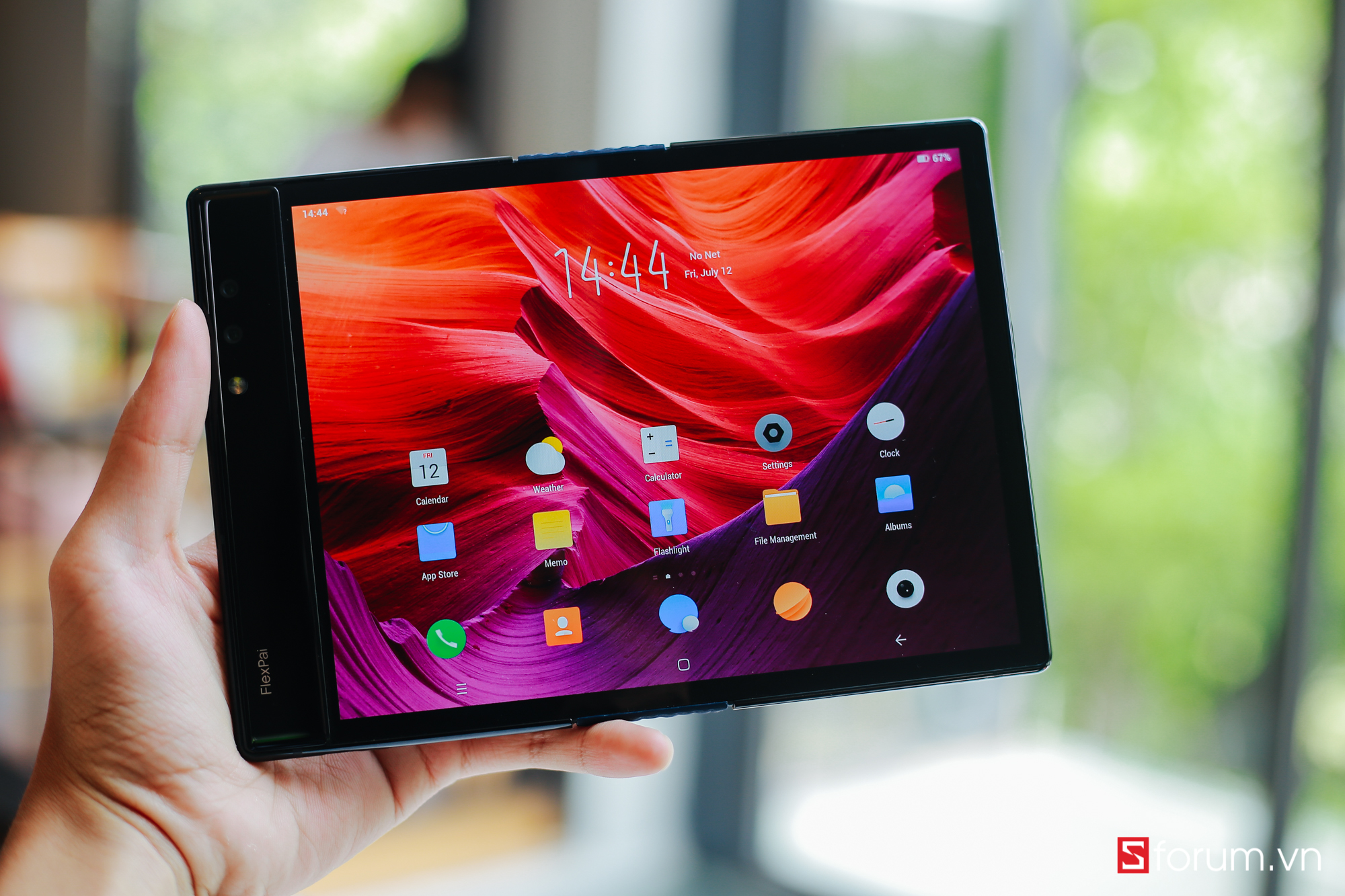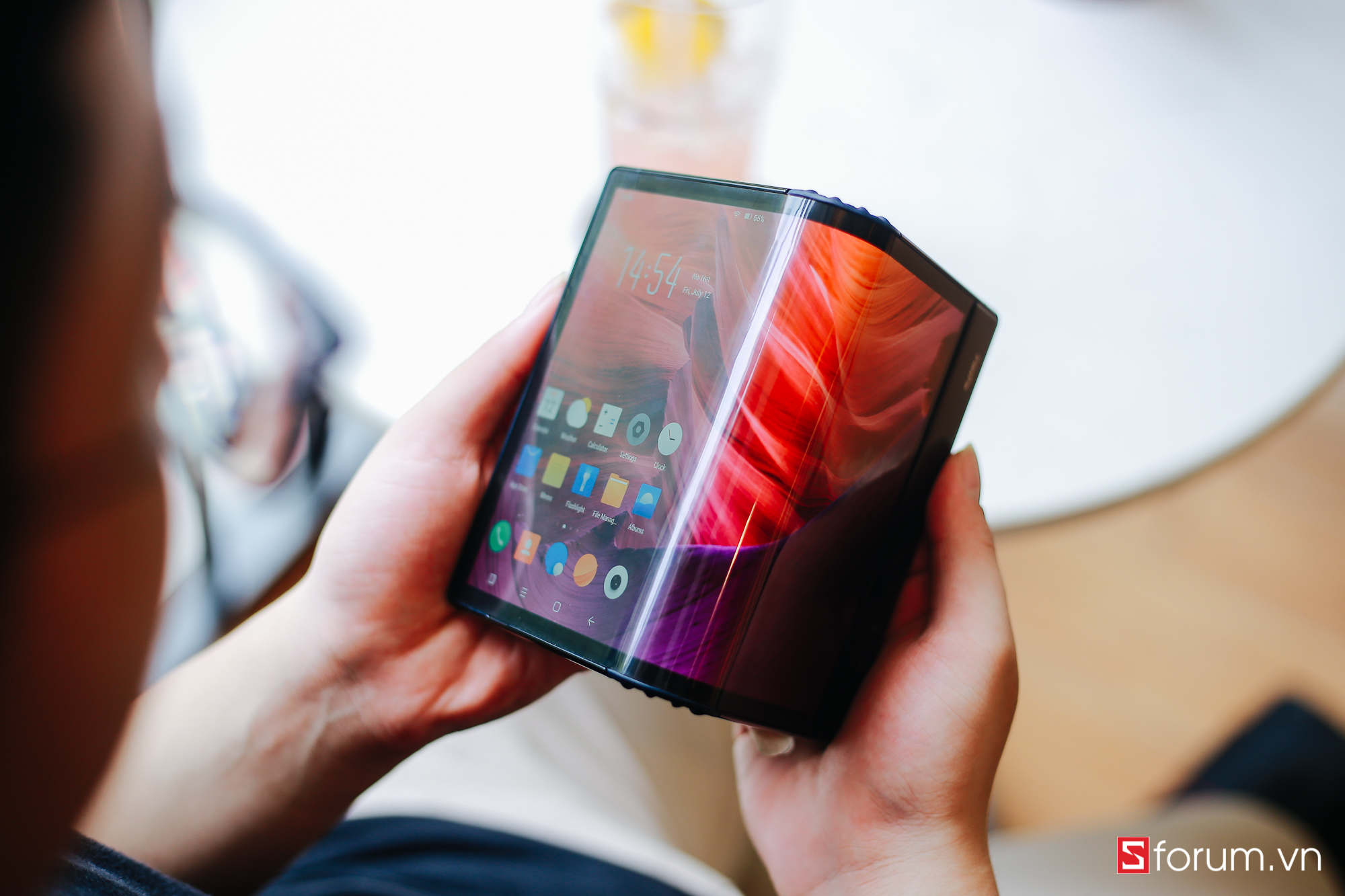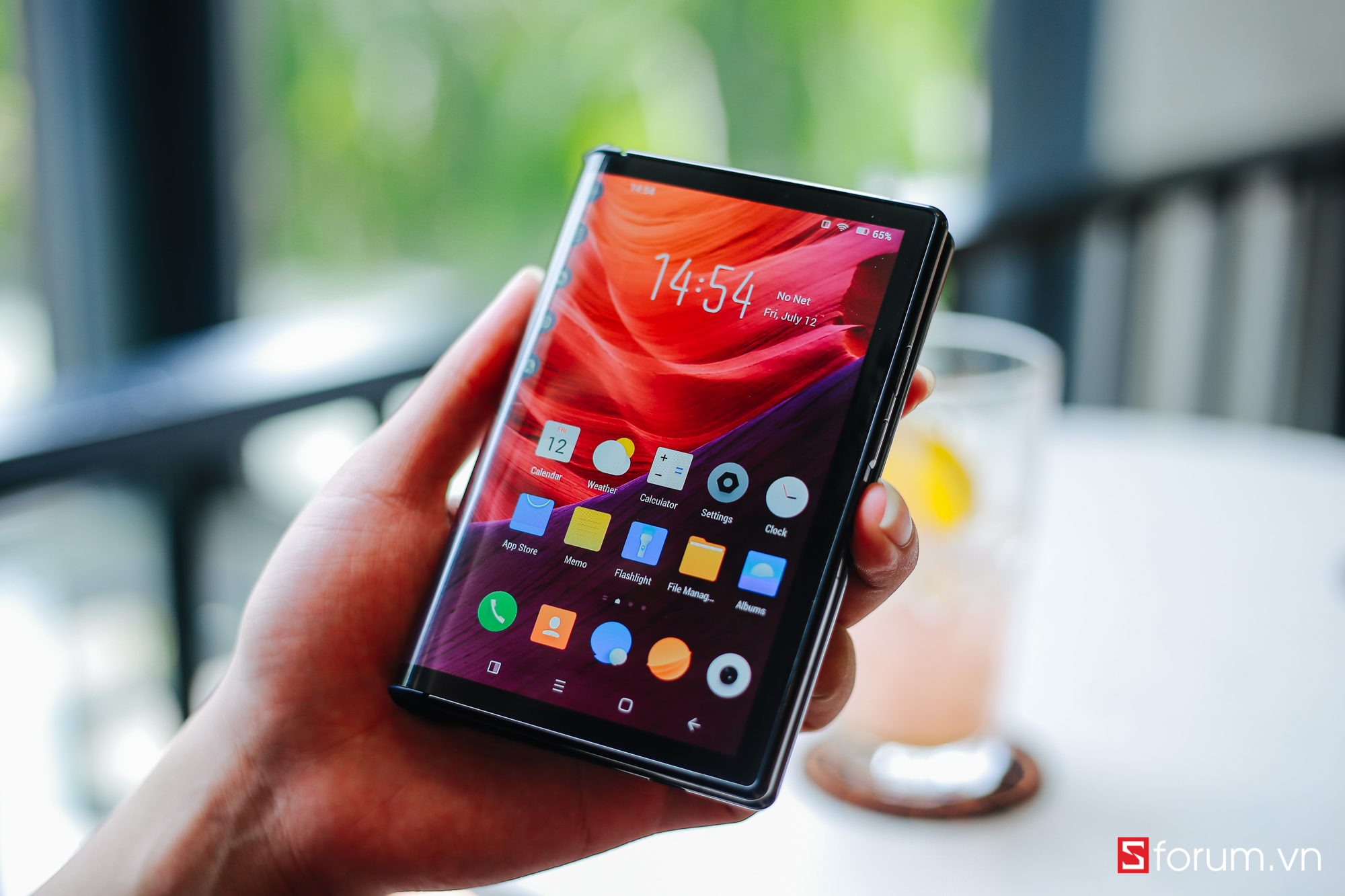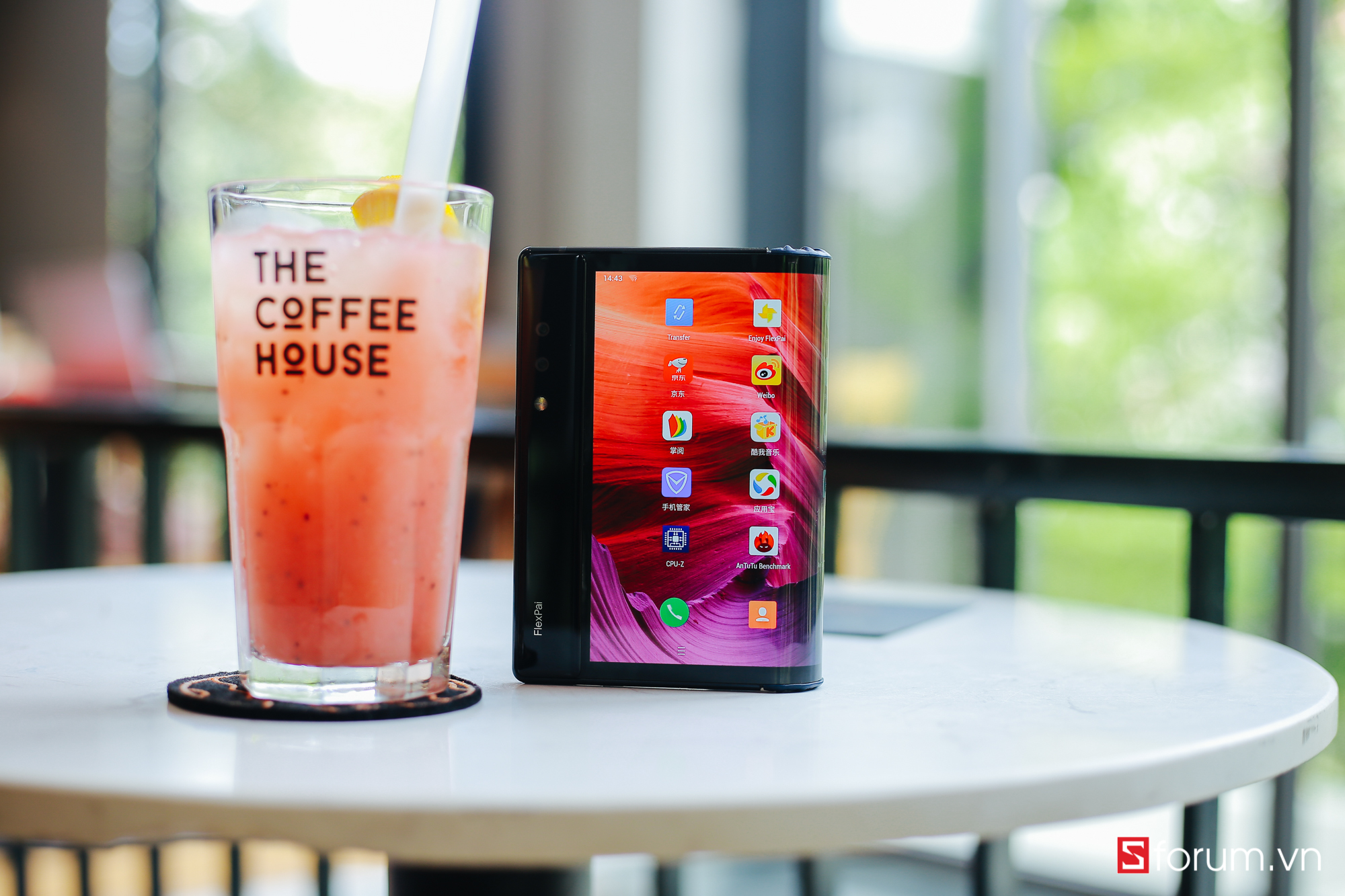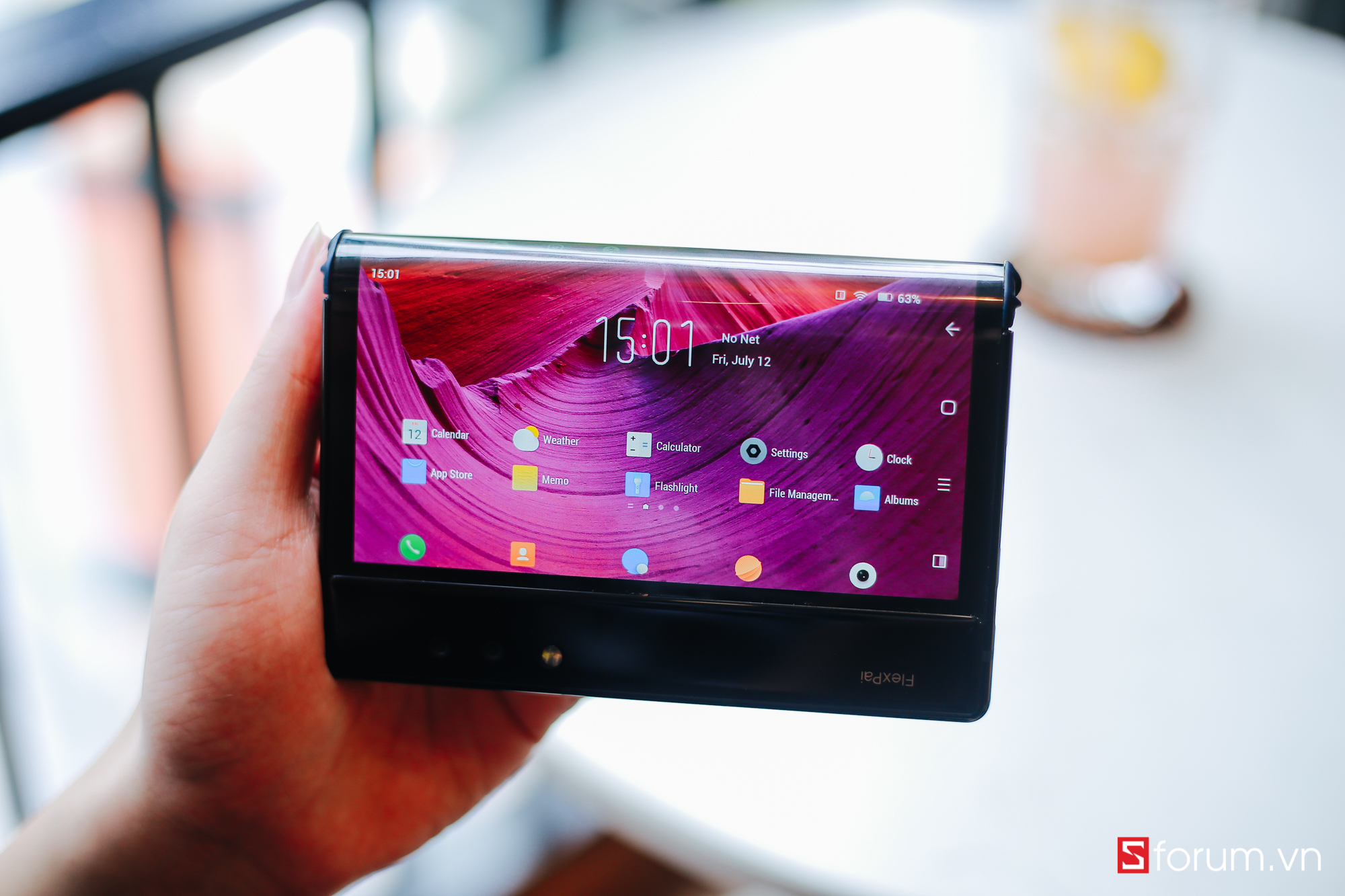 Due to its earlier launch, FlexPai's exterior design is not as sophisticated and slim as Huawei Mate X and Galaxy Fold. The FlexPai's screen border is quite thick, especially the upper part, where the dual camera cluster and some important components are inside, but this is acceptable because Royole also had to put in a lot of effort. can give users a unique product like that, before the big guys in the world.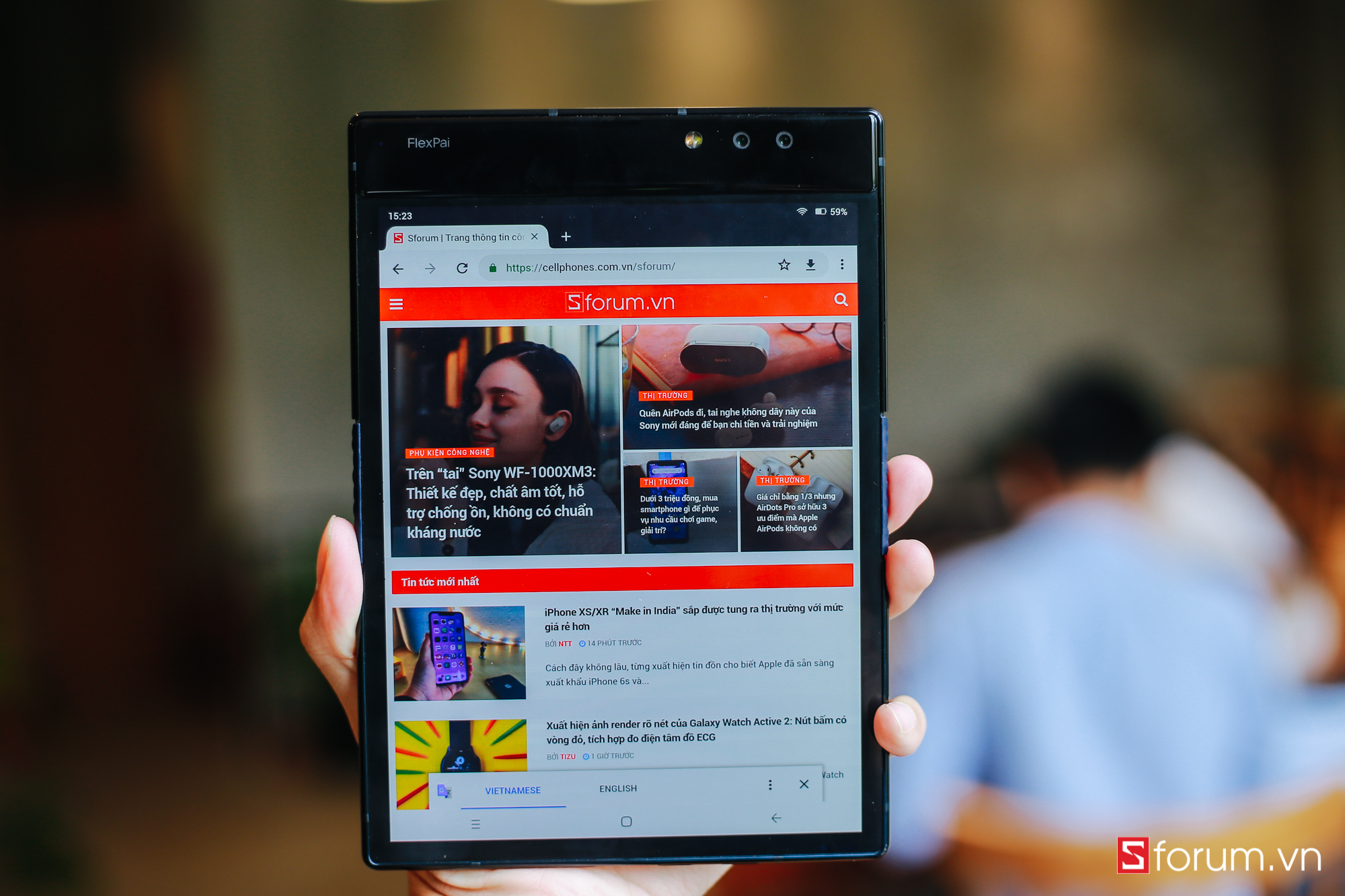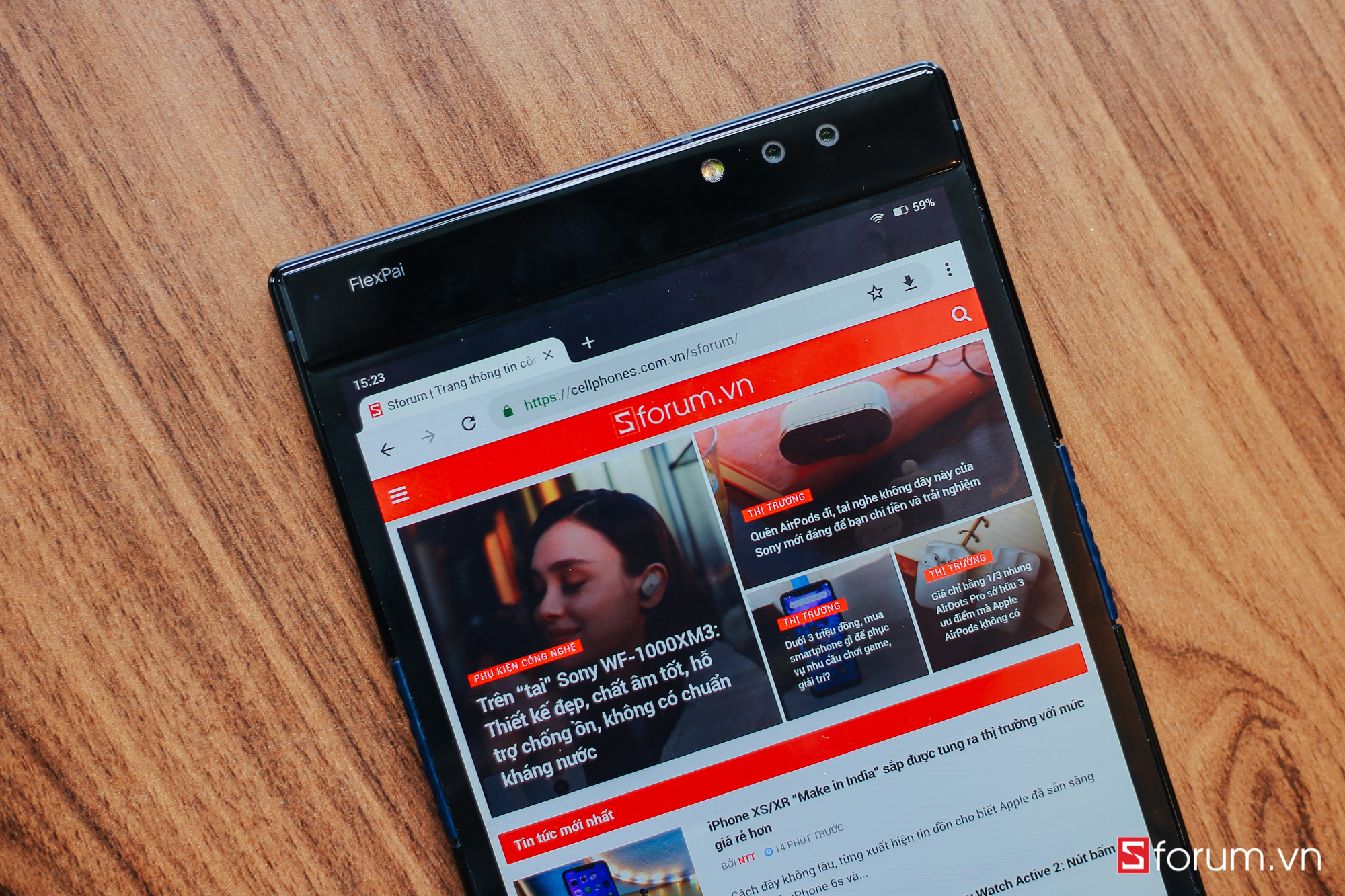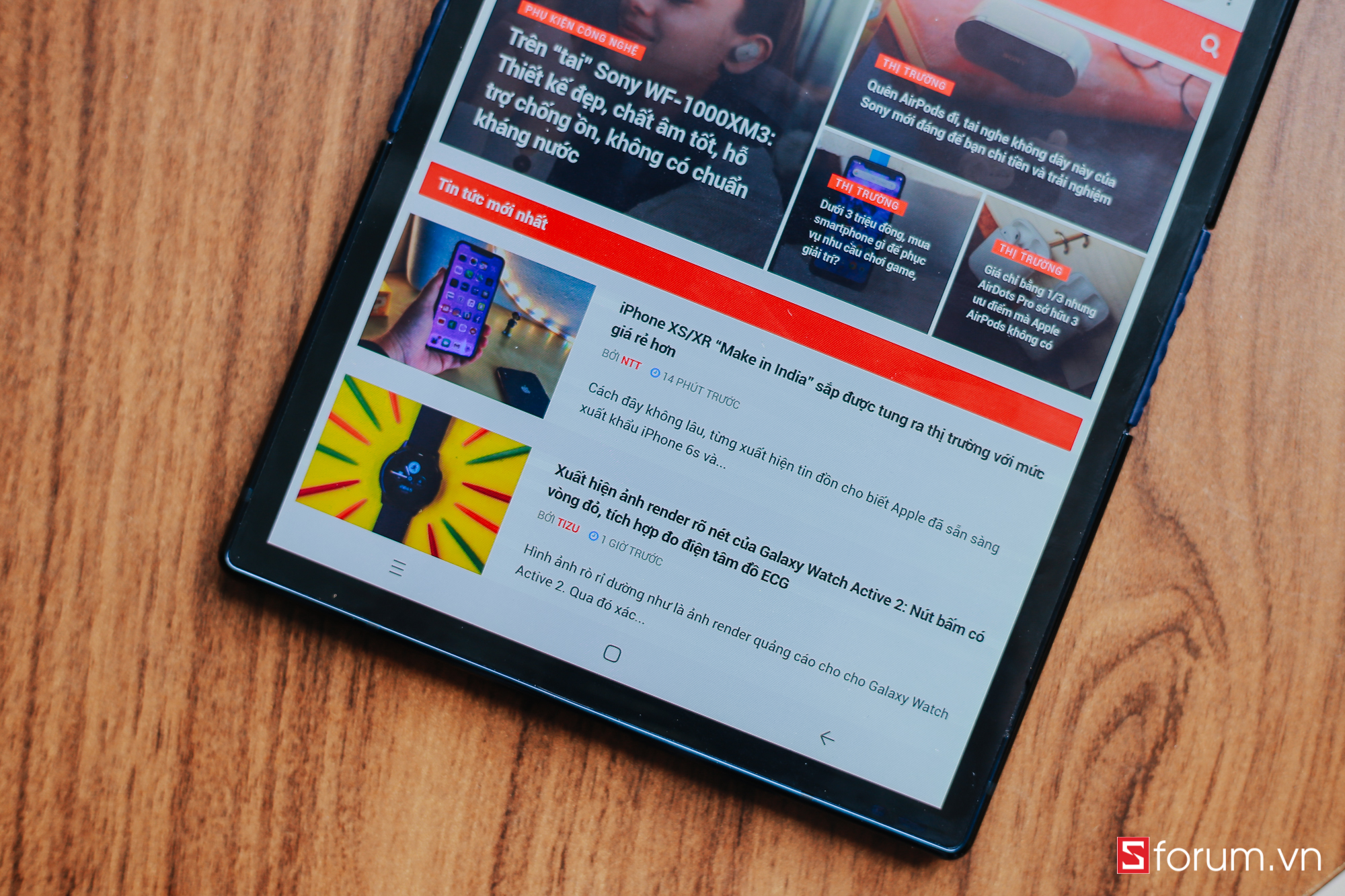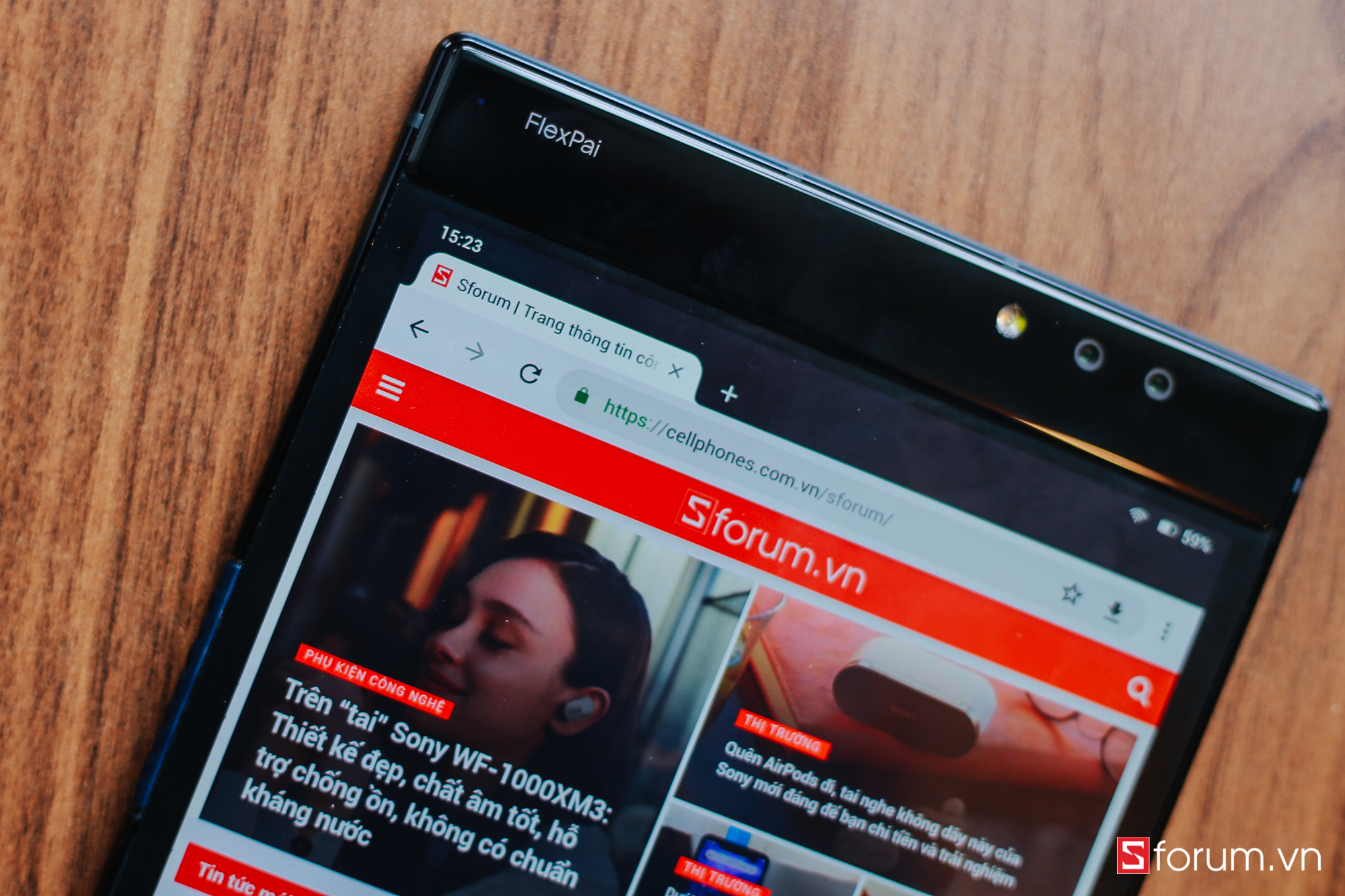 Speaking of a little about the camera, FlexPai has a dual camera with 16MP + 20MP resolution of f / 1.8 aperture, as well as a main camera and selfie camera. Overall this camera's quality is relatively good with some shooting modes. In full screen mode, this camera will act as a selfie camera, users want to switch to capture a scene that can fold the camera and use this camera as the main camera.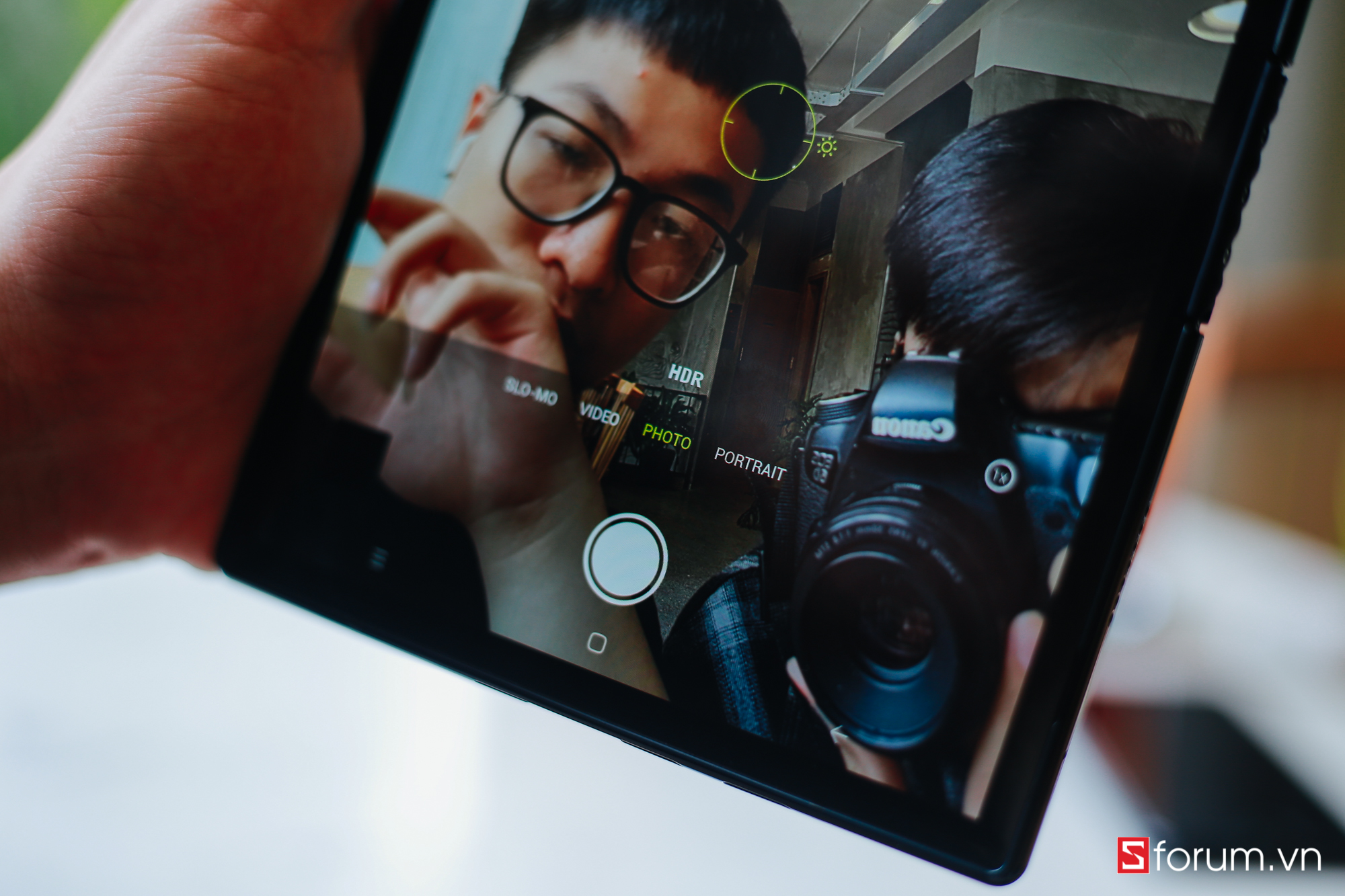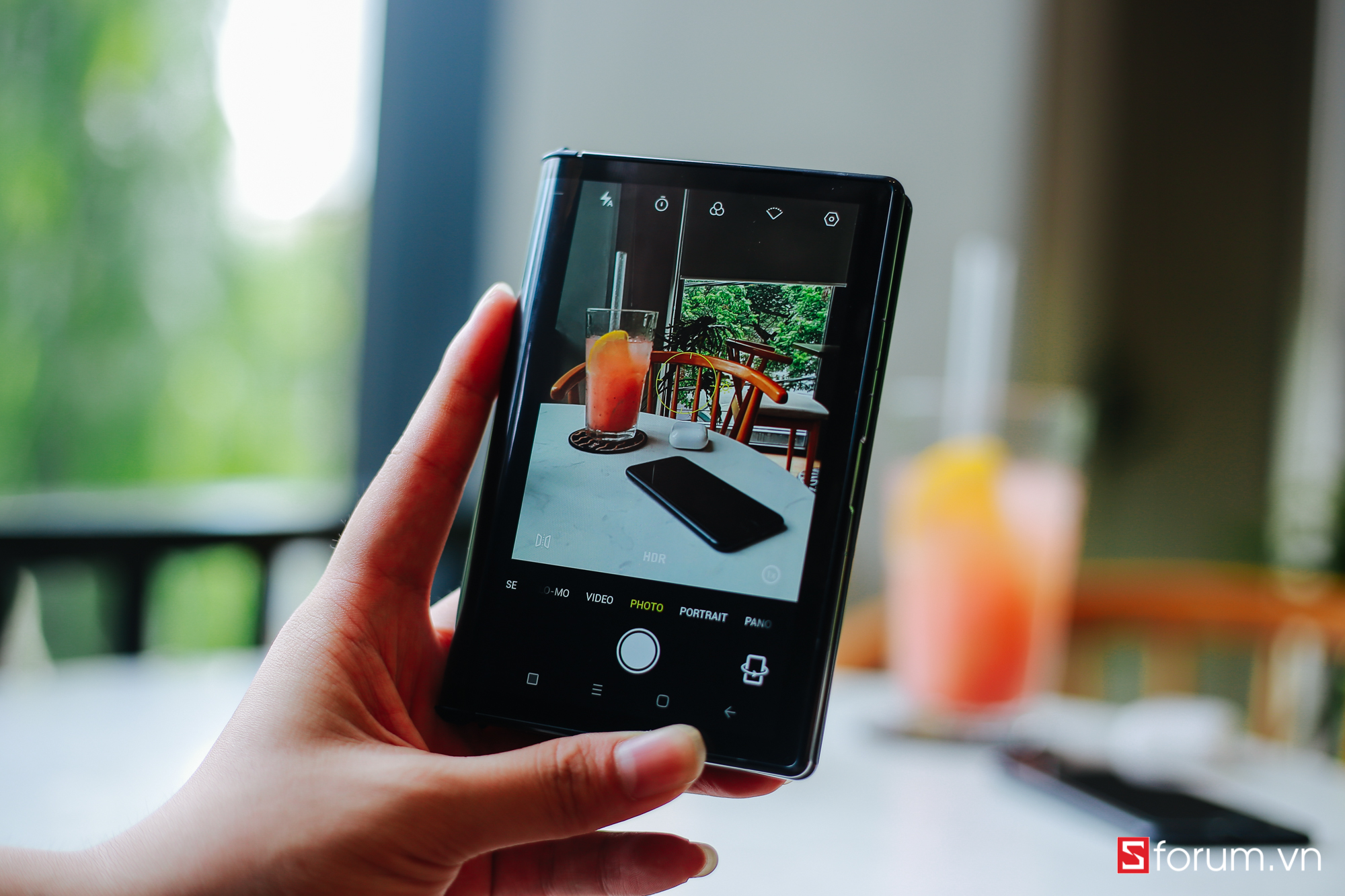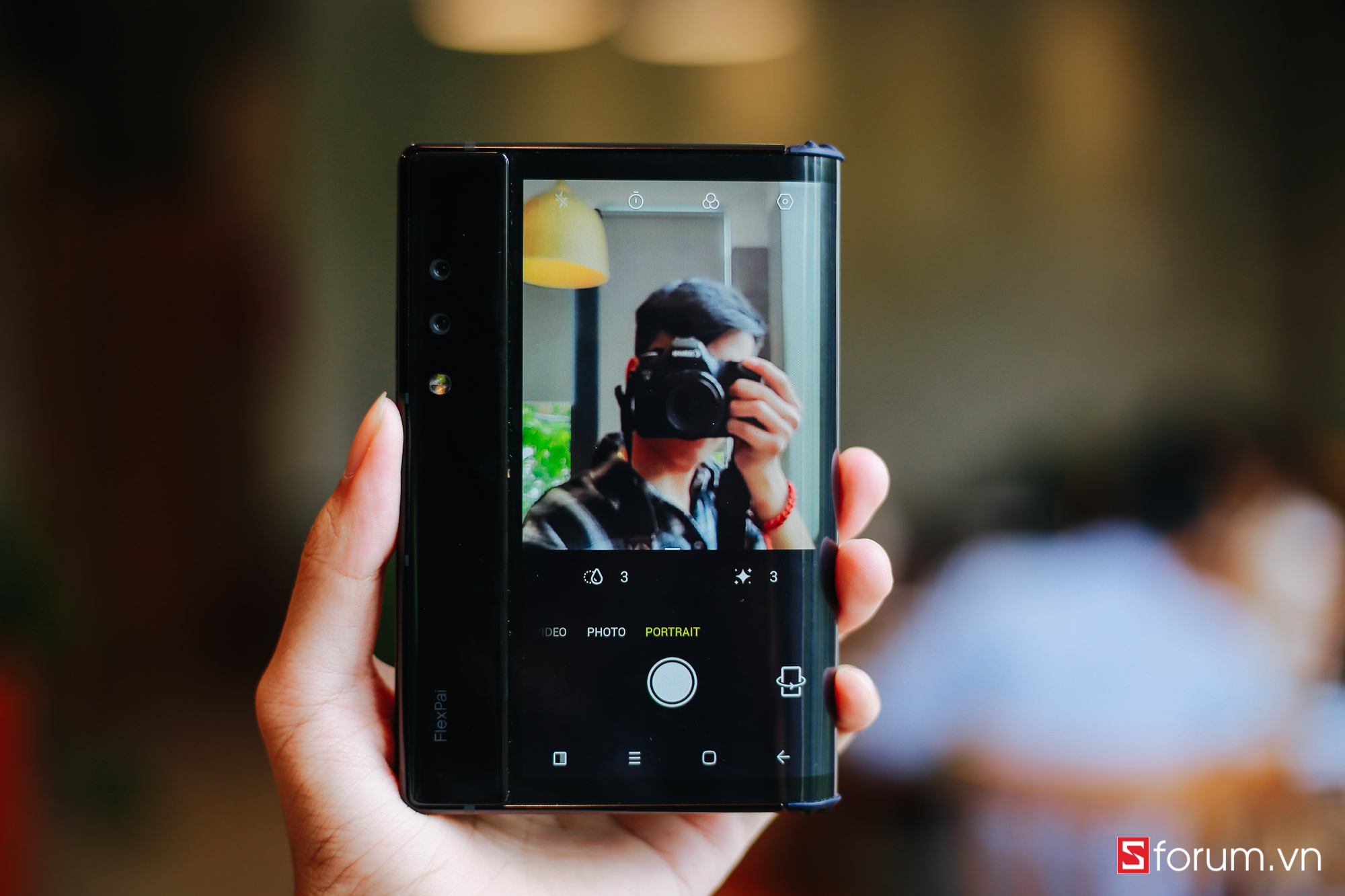 As the main highlight of the product, FlexPai's screen, although designed to be flexible and open, however, the quality of this screen is quite bad. Full HD + resolution on a 7.8 inch screen can clearly show each pixel, not to mention this screen also encountered the phenomenon of burn in quite heavy, the color display is also pale and slightly haunted gold. The display quality is generally poor compared to a flagship that costs up to VND 30 million.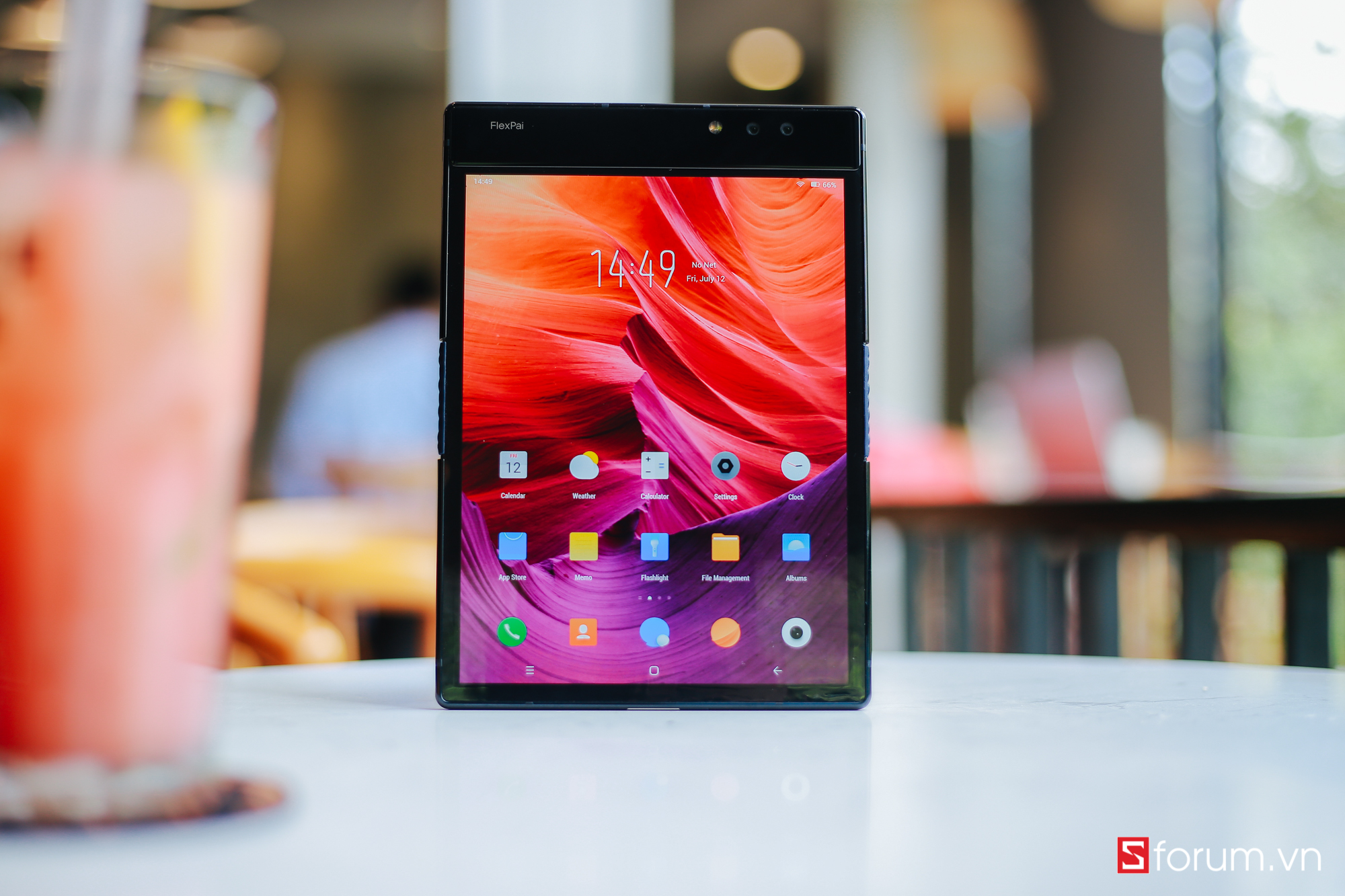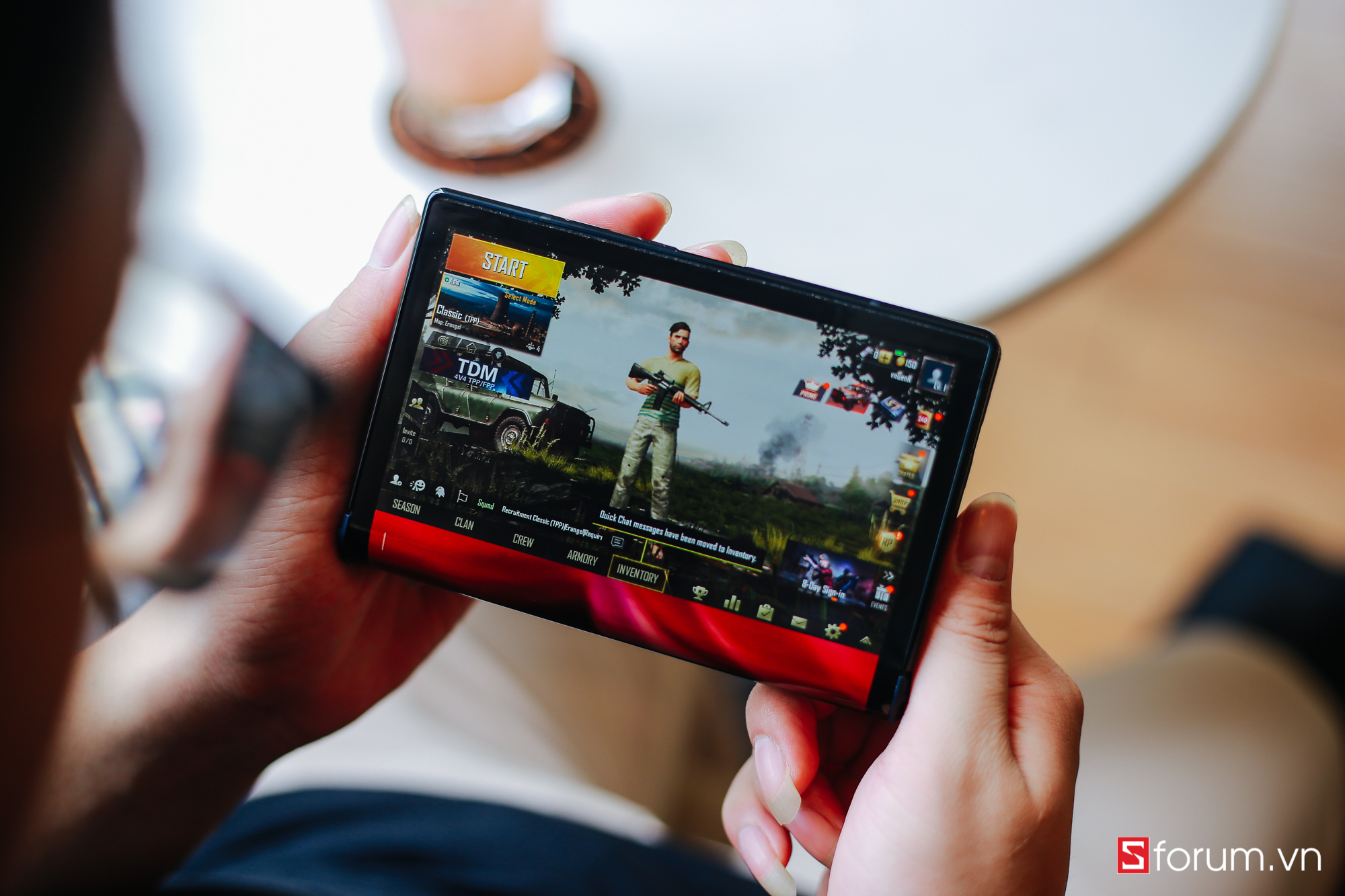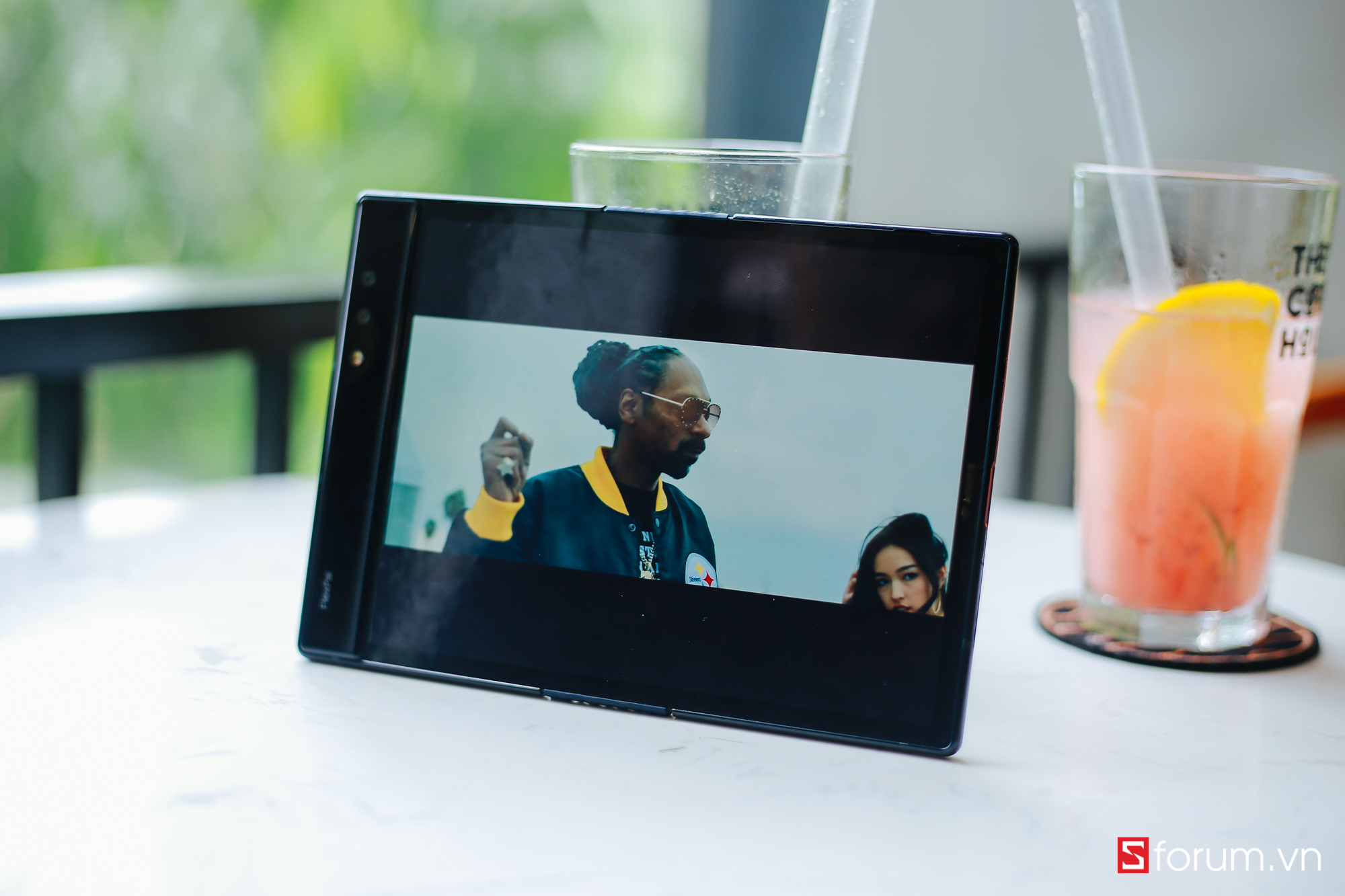 Coming to the back, the FlexPai's back does not have too many outstanding things. Could this back be divided into sections with a rubber hinge in the middle. Attached with FlexPai logo and Royole in the left half of the back.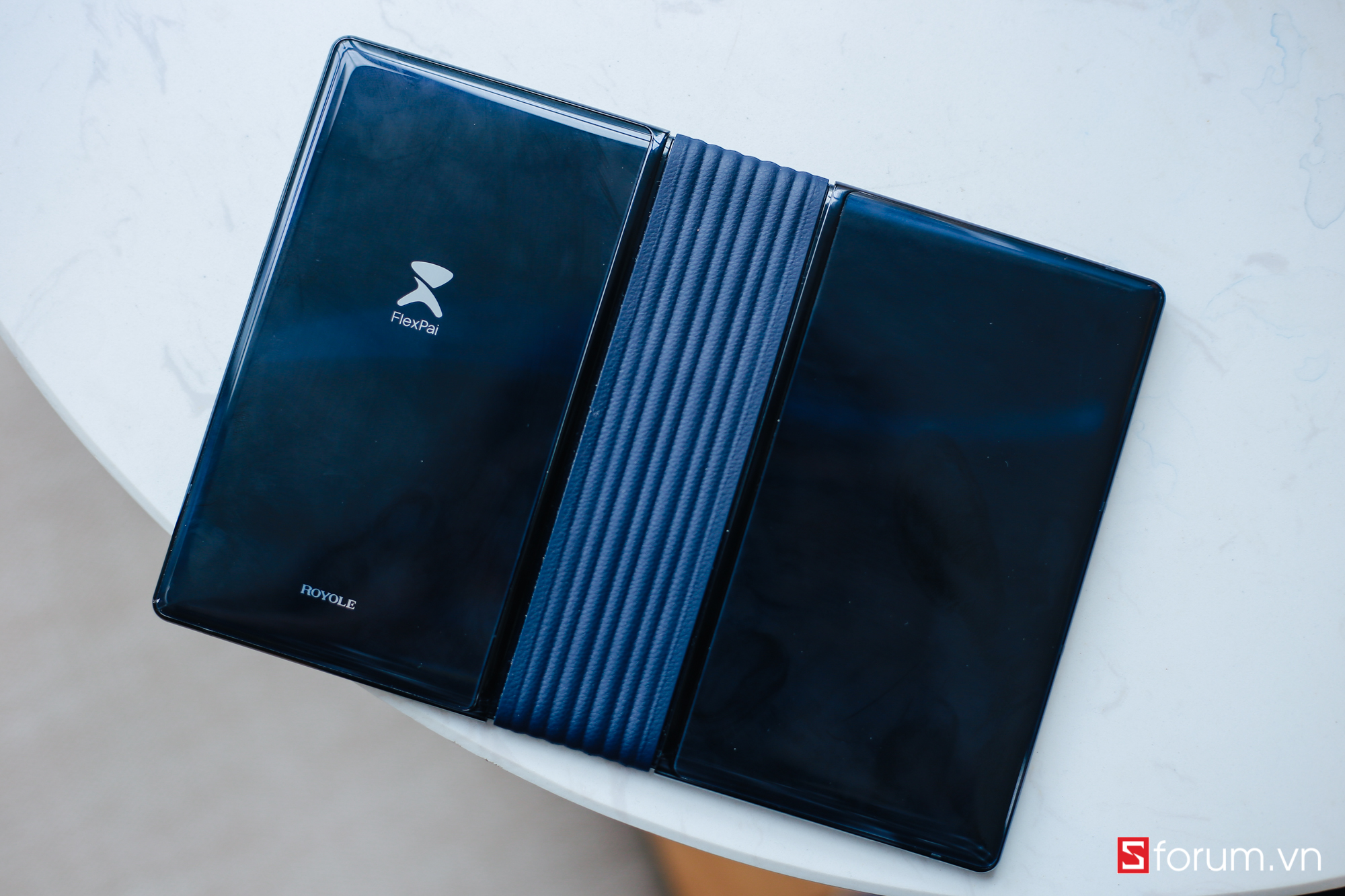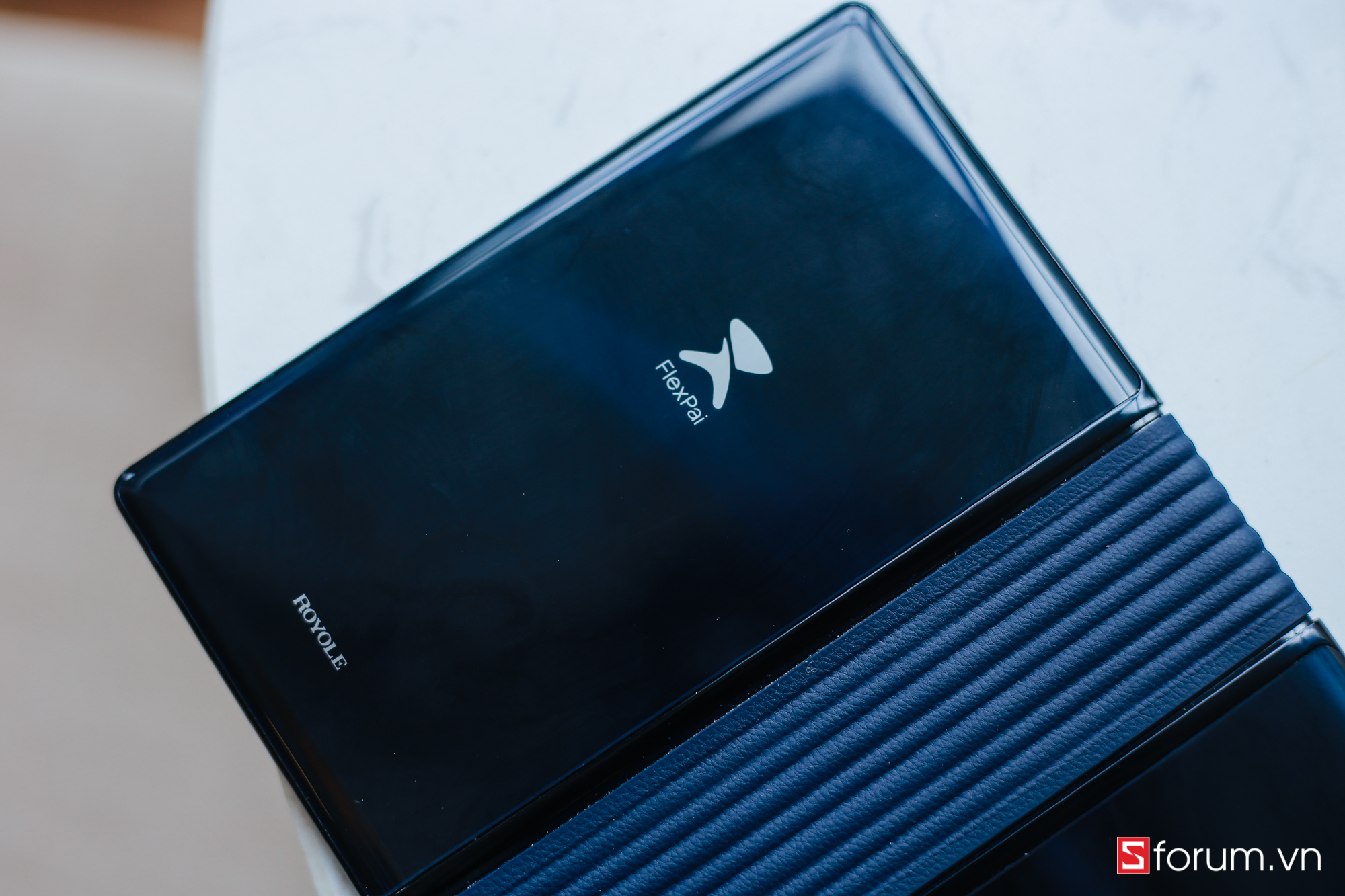 In half-fold mode, the FlexPai's overall looks pretty big and rough, the machine is quite thick for normal handling. And whenever people call, force users to fold the phone in order to put it on their ears to answer the call, which is quite inconvenient. Due to its relatively large thickness, it is not possible to leave it in a normal pocket.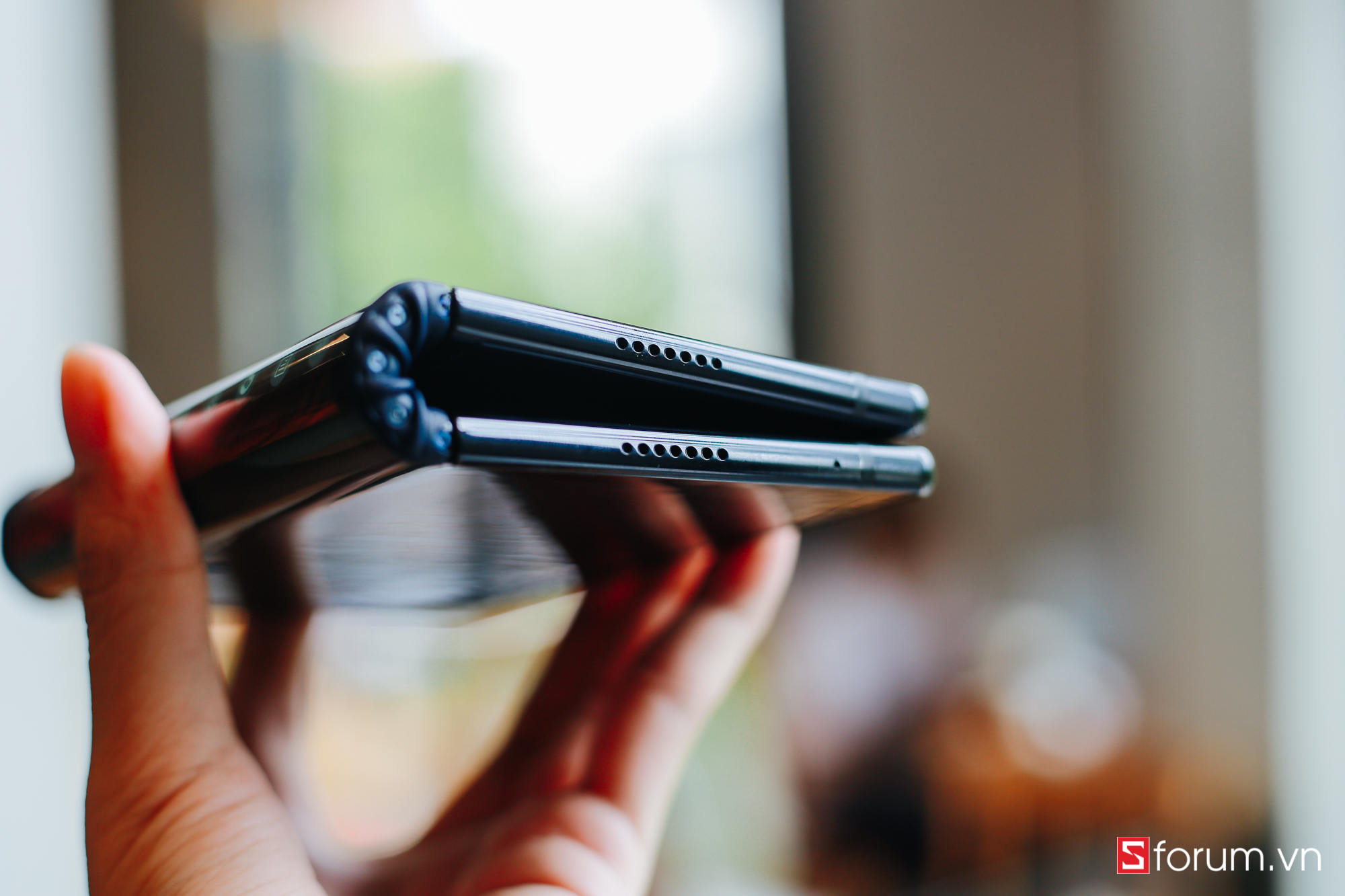 On the sides, Royole arranges hard keys and connection ports, including the power key, volume and fingerprint sensor (in the middle of the volume up and down keys) on the lower edge, the speaker strip on the left and the sim tray in right side.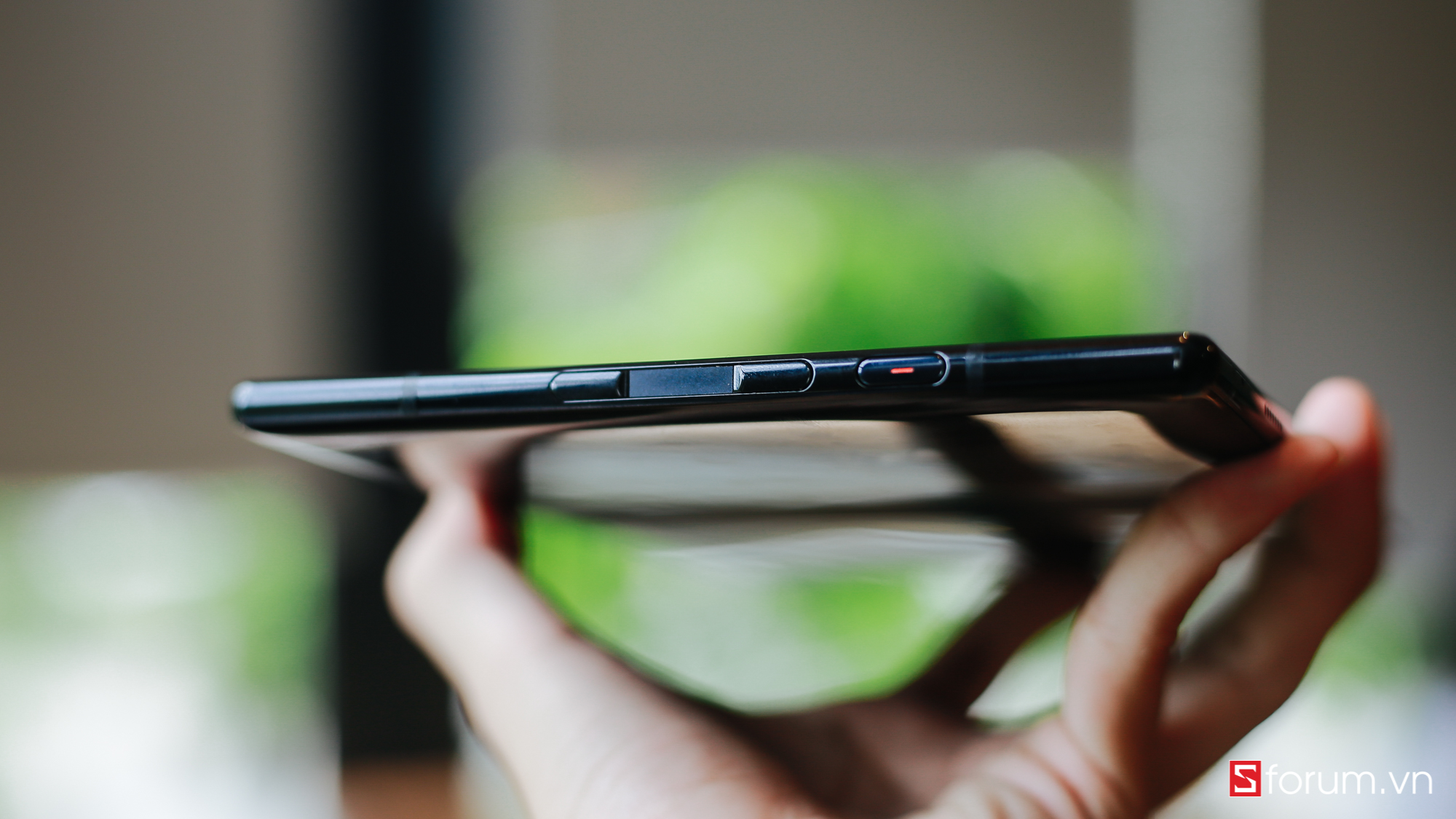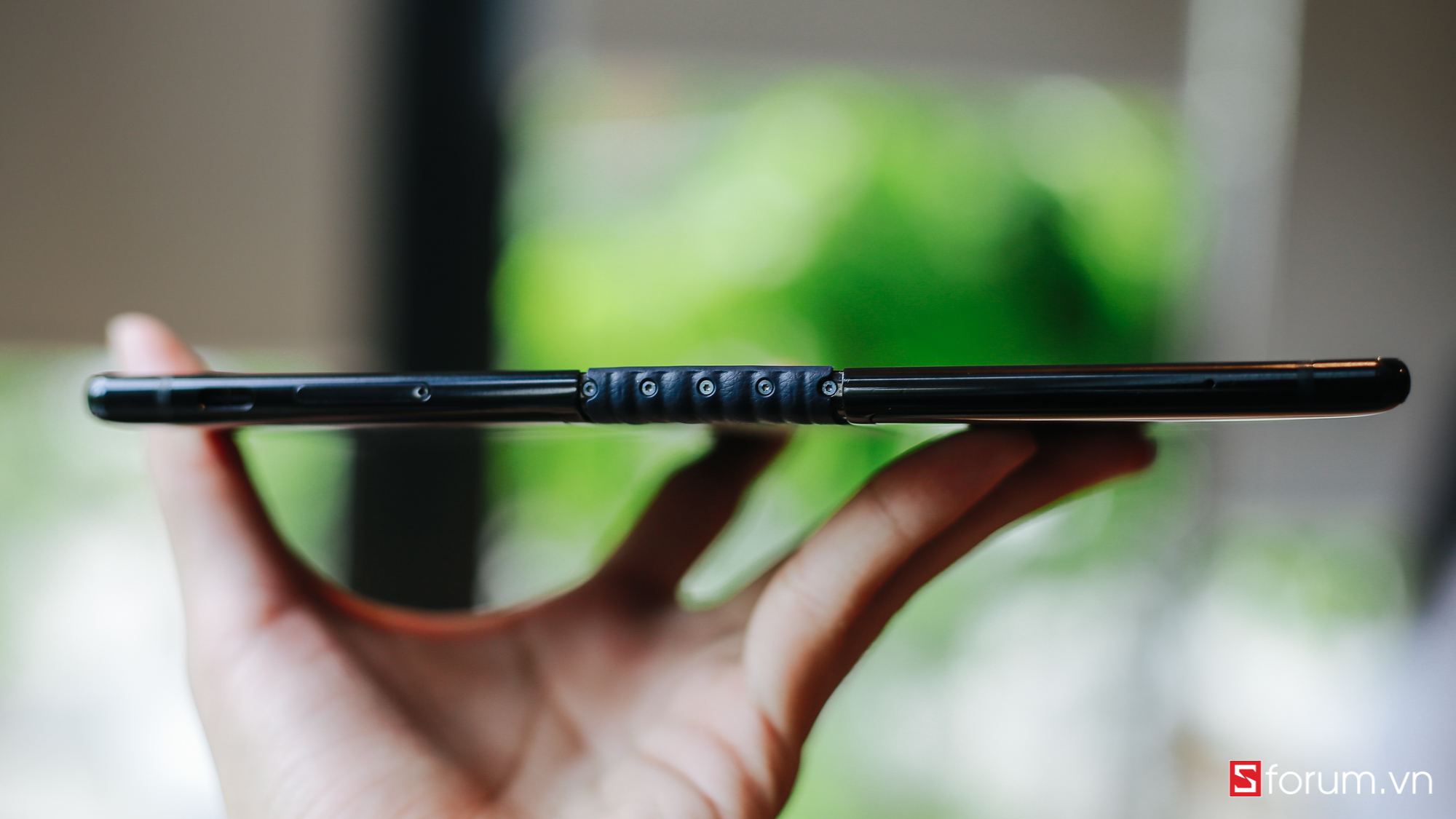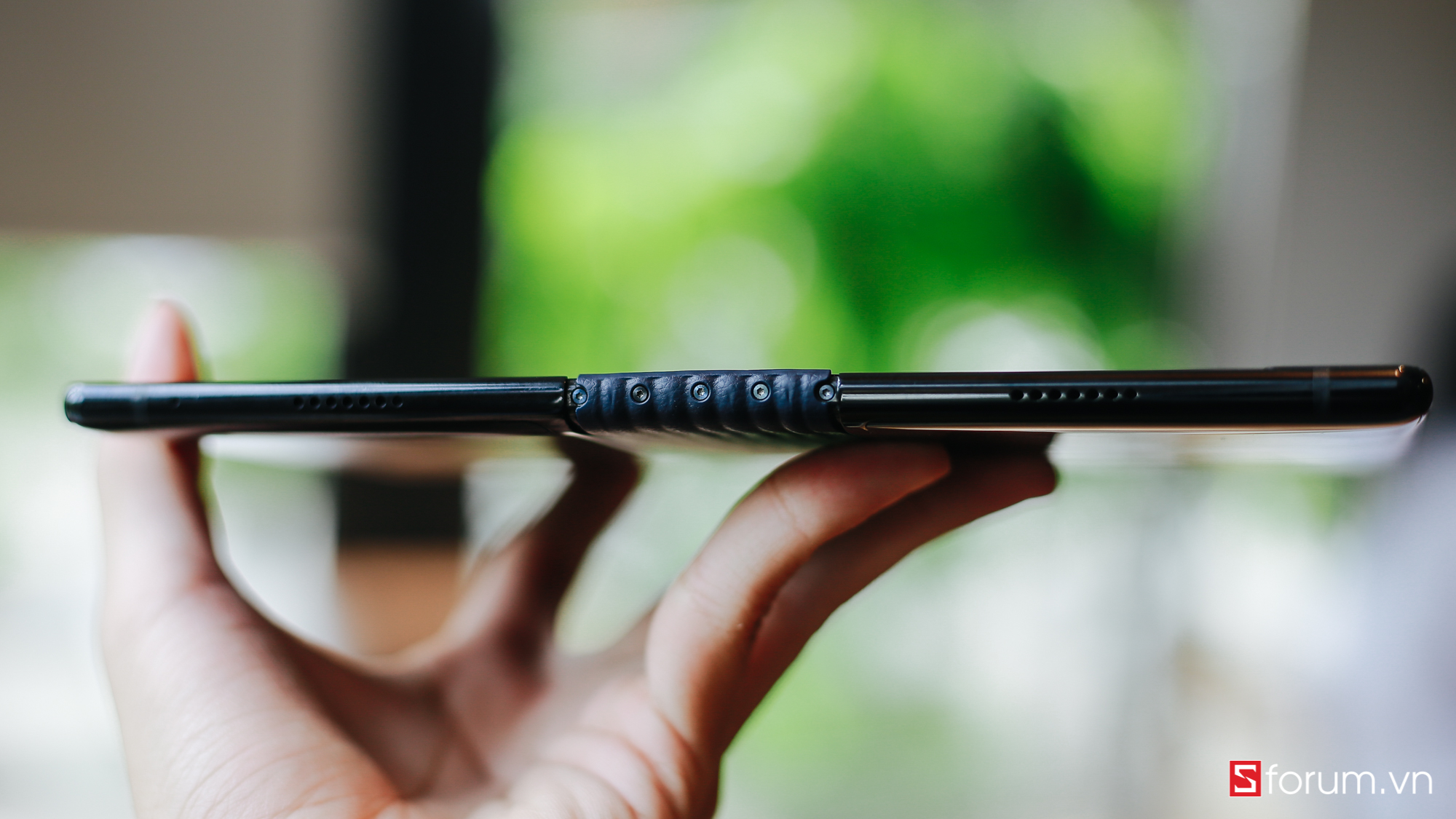 About configuration, is a smartphone in the high-end segment, FlexPai owns the most powerful hardware configuration with Snapdragon 855 chip, comes with 6 / 8GB RAM and 128 / 256GB memory. The device has a 3970mAh capacity battery pack and runs on Android 9 Pie with the Water UI interface.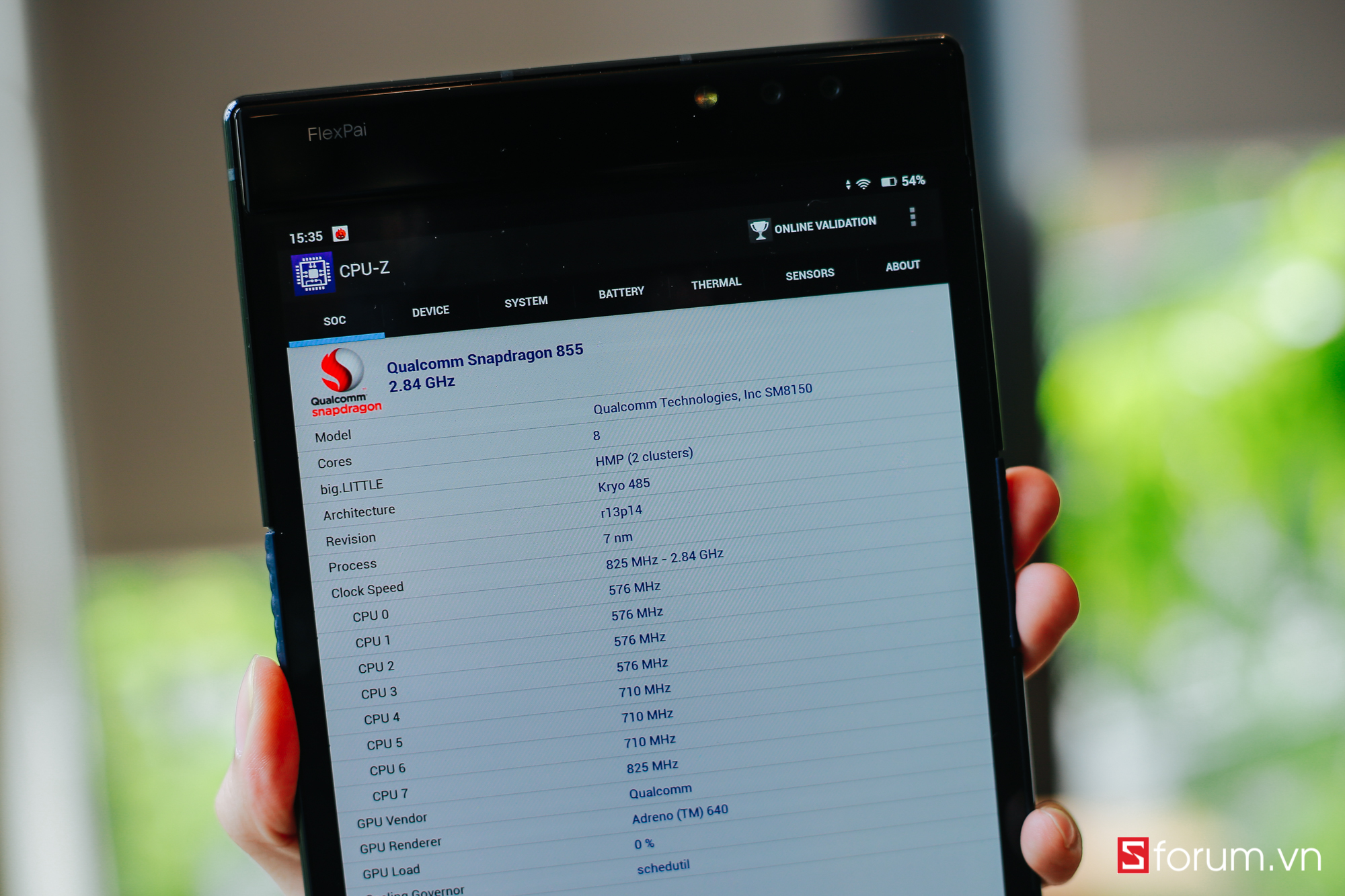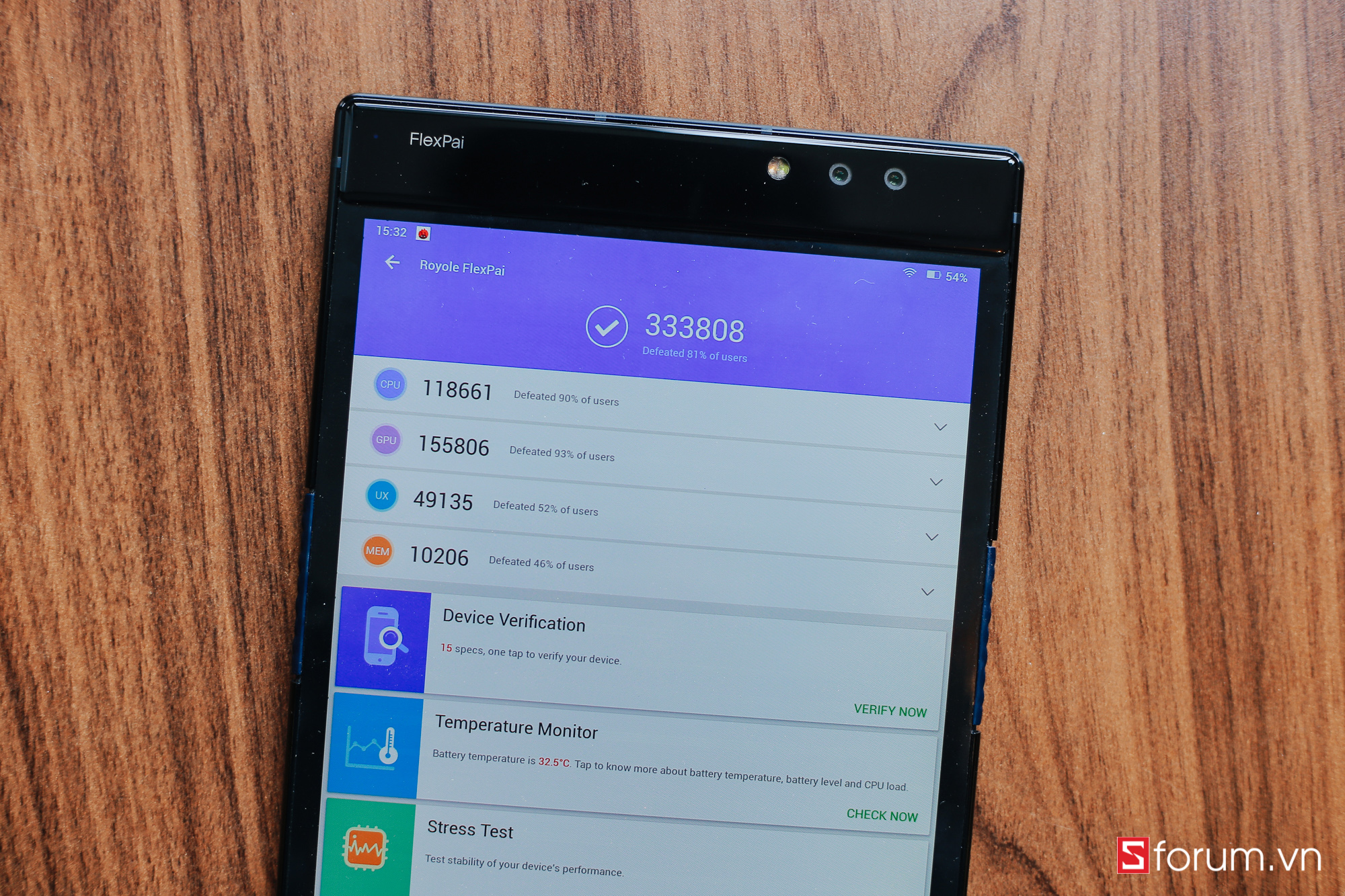 Currently, Royole FlexPai is being sold for 30.5 million for the 6GB + 128GB RAM version. It can also have an 8GB + 256GB RAM version but will cost more, about VND35 million.
Currently, to help readers understand the latest, hottest technology information, CellphoneS officially established fanpage "Sforum.vn technology news page", Here information about attractive technology is always updated regularly and continuously.
Please like the page Sforum.vn Follow the following link: https://www.facebook.com/SforumTech.
Or visit the website Sforum.vn to instantly read extremely hot technology news.


Duyet Nguyen