Realme 8 and Realme 8 Pro have officially reached Vietnamese users. These two Realme smartphones have attracted me by their extremely attractive appearance, stable configuration and extremely professional camera system. Today's article I will be on the hands of Realme 8 so we can explore further.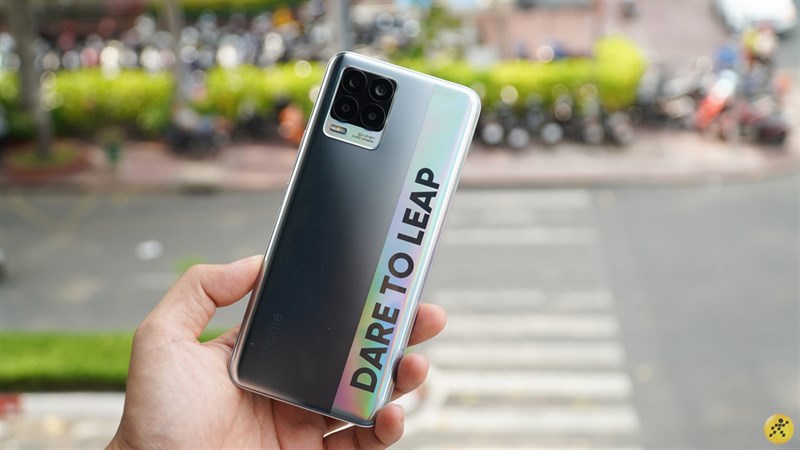 See also: On hand Nokia X20: Ensure operating system update for 3 years
Realme 8 with eye-catching glossy appearance
Similar to many other Realme products, when buying Realme 8, we will get a special beautiful lemon yellow box.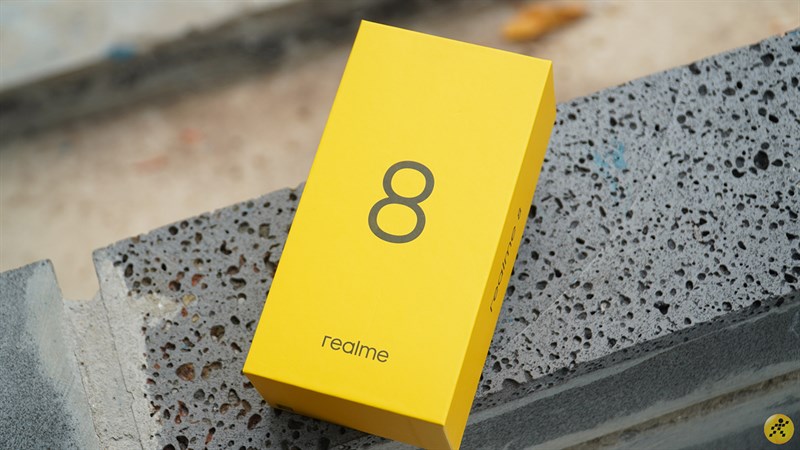 The inside of the Realme 8 box is also quite full when it comes with both the bulb and the charging cord, tips for using and a clear black plastic case.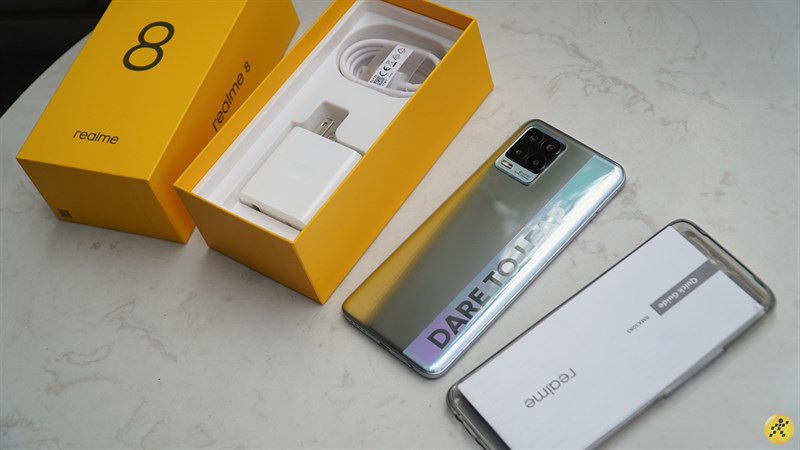 Coming to our main character, Realme 8 immediately attracted her attention with a very beautiful appearance. The machine appears with a very unique dorsal design style.
All thanks to the vertical line with the 'DARE TO LEAP' logo that extends from the left corner of the back to the bottom of the camera, combined with a unique rainbow gradation effect. This makes the Realme 8 look extremely innovative but equally luxurious.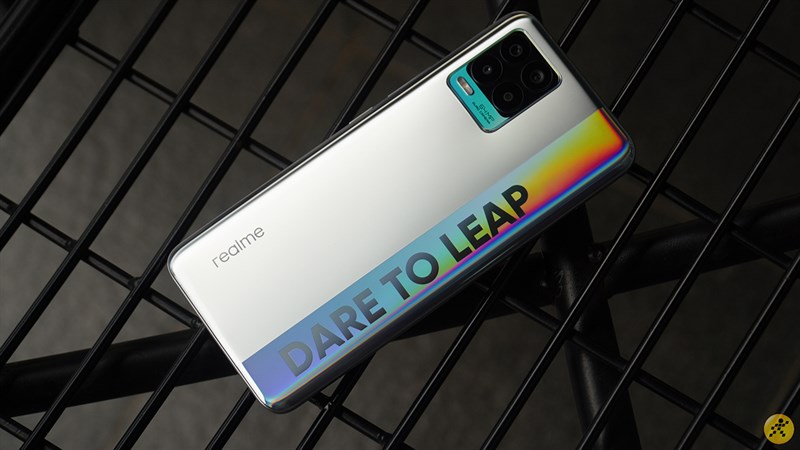 Are you like me? What I like most about the appearance of Realme 8 is the sparkling 'DARE TO LEAP' logo, sparkling with a rainbow when tilted to different angles. I can spend all day watching the back of Realme 8 without getting bored.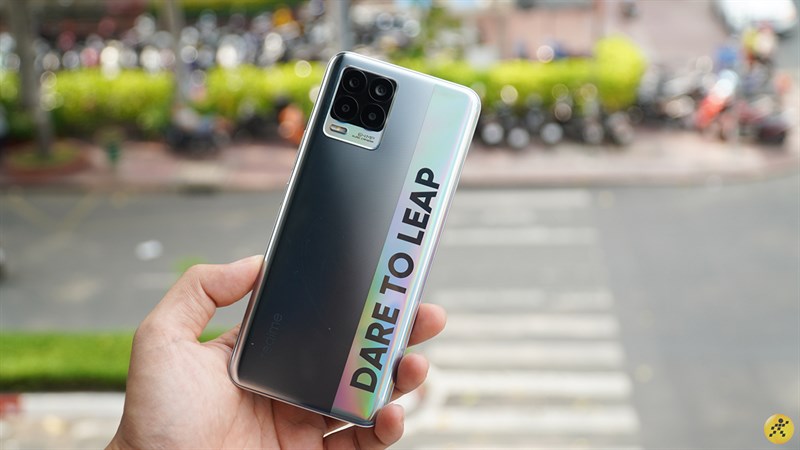 In terms of finishing, I have to give praise to Realme 8, although it is finished from plastic, but the feeling is extremely solid and the feeling of holding in hand is not creaking at all. In addition, the device has a fairly light weight of only 177 g, so I feel like I hold Realme 8 very confidently and firmly in my hand.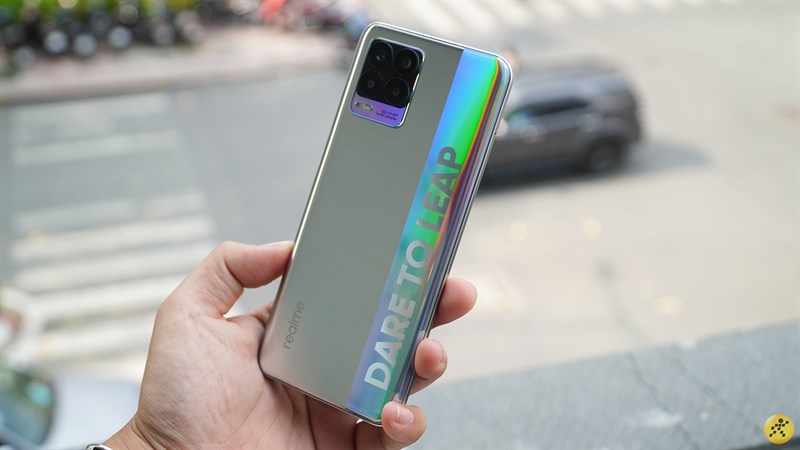 On the front of Realme 8 is a 6.4 inch screen, I quite like this size, it looks quite small and neat. Combined with the 16MP selfie camera of the machine with the perforated design brings a feeling of overflow and optimal display area.
Referring to the visibility, Realme 8 uses a Super AMOLED panel, combined with Full HD + resolution for sharp display details, and more vibrant color display quality for the experience when watching movies. and play extremely well.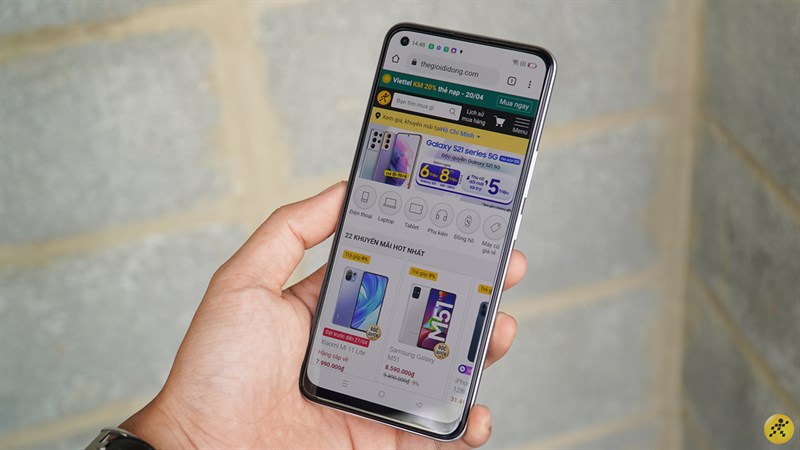 In addition, the Realme 8 has a fingerprint sensor placed under the screen. Equipped with a fingerprint sensor under the screen brings a very convenient user experience.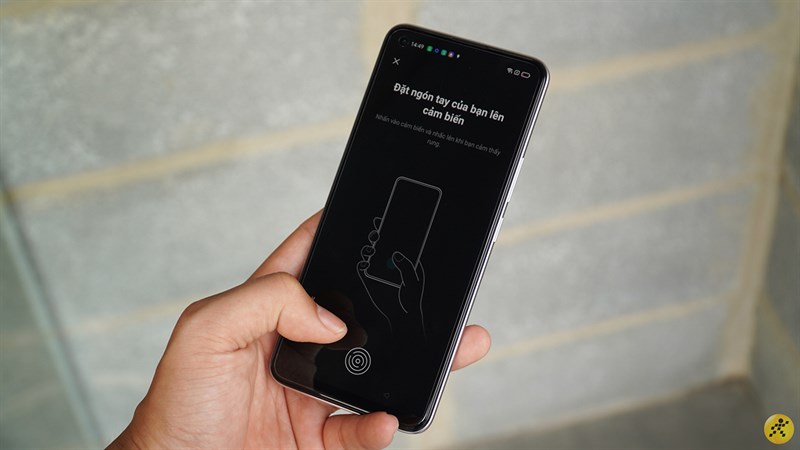 Now, let's take a look at the surrounding angles of this Realme 8! I am quite impressed with the border around the device which is also made extremely synchronized with the back.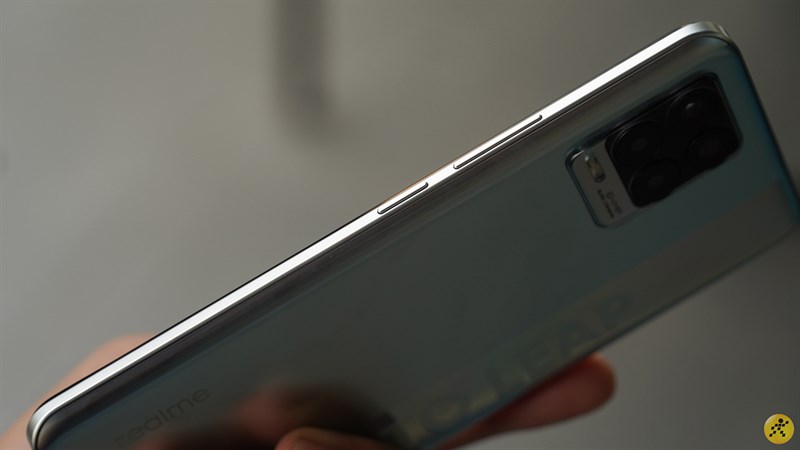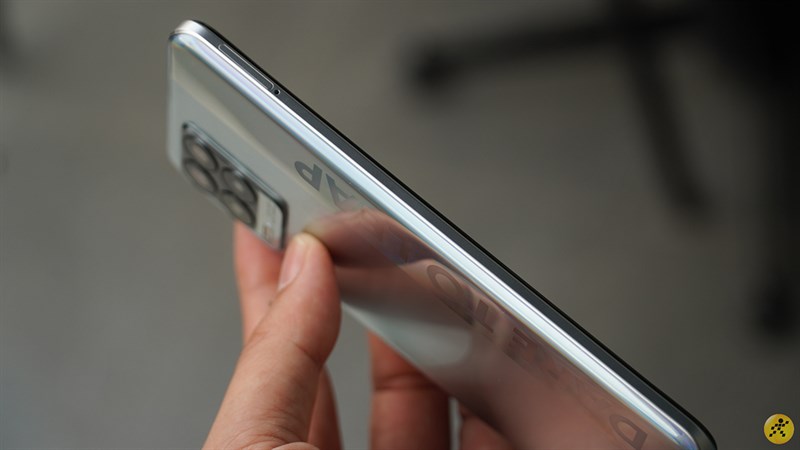 I still quite like Realme 8 in that the machine is still equipped with a 3.5mm headphone jack, which is very convenient for people who often use headphones to work like me.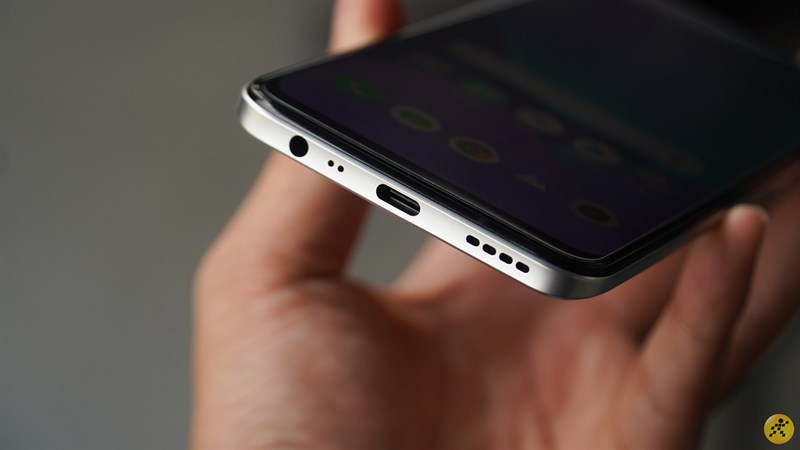 As I said, the back of Realme 8 is extremely prominent with a very unique and impressive color scheme, due to its glossy finish, the machine is very clinging to the hand and limits dirt.
In addition, Realme 8 also stands out with a cluster of 4 square cameras that are made to look extremely compact and especially less convex, in addition to the design of hidden lenses on the glass side, Realme 8 makes the lenses convex. up. I quite like this design on Realme 8, it gives me a very professional feeling.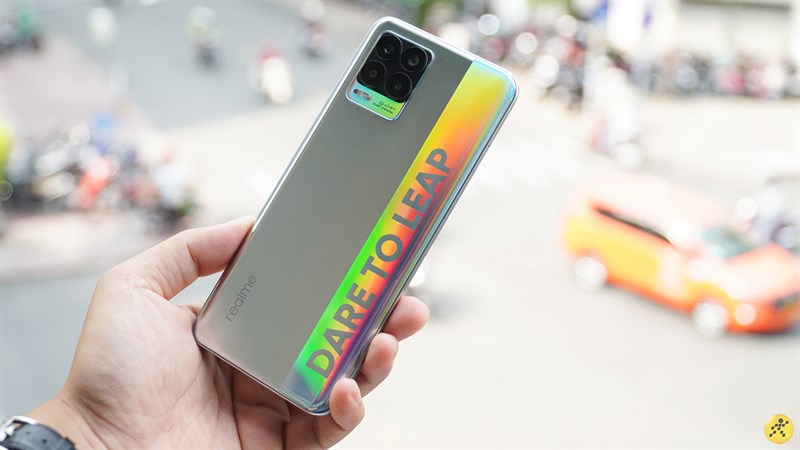 Referring to the camera, I will share a little bit about the camera parameters a bit.
The main camera has 64 MP resolution, f / 1.8 aperture, 26 mm focal length.
Super wide-angle camera with 8 MP resolution, f / 2.3 aperture, 16 mm focal length.
Macro camera has 2 MP resolution, f / 2.4 aperture.
Depth camera has 2 MP resolution, f / 2.4 aperture.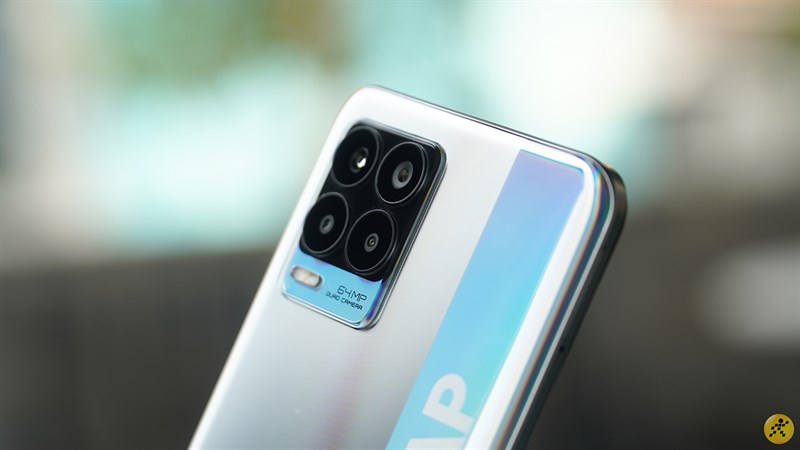 It can be said that Realme 8 gives us a camera with 64 MP resolution that helps us to take pictures with sharp details and freely create more artistic photos. with macro lenses and wide angle lenses.
Realme 8 has a stable configuration with Helio G95
In terms of configuration, Realme 8 is equipped with Mediatek chip Helio G95, completed on a 12 nm process, Mali-G76 MC4 graphics core. Although this is not a too powerful processor like Snapdragon, but in terms of practical experience, I think the device will respond smoothly and stably to tasks as well as some games on the market with configuration. image just right.
Comes with that Realme 8 will have 8 GB RAM more than enough for us to perform many tasks in parallel. Combined with the starting internal memory of 128 GB gives us the ability to comfortably store music, photos and apps.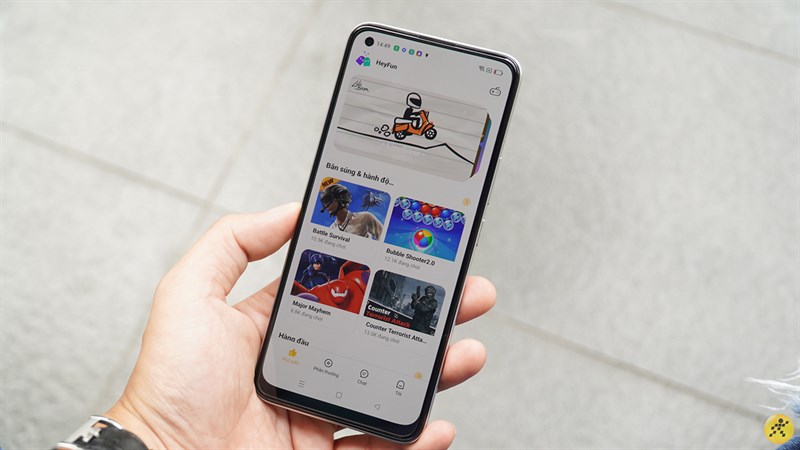 In addition to the stable configuration with Helio G95, Realme 8 also features a 5,000 mAh battery that gives us extremely comfortable use time to surf the web, watch movies, use Facebook or play games by themselves. believe more than a day. In addition, Realme 8 is also equipped with a Dart 30 W fast charger, which helps us optimize the charging speed, according to Realme said, within 65 minutes, the machine will be fully charged.
Epilogue
It can be said that Realme 8 is an outstanding smartphone with an extremely beautiful, novel design with unique and youthful colors, Super AMOLED screen for extremely beautiful display. Comes with 64 MP camera for a more enjoyable shooting experience.
What do you guys think about Realme 8? Please let me know your opinion in the comments.
Thank you for taking the time to follow the article.
See also: On hand OPPO A74: Compact appearance, 48MP camera and huge battery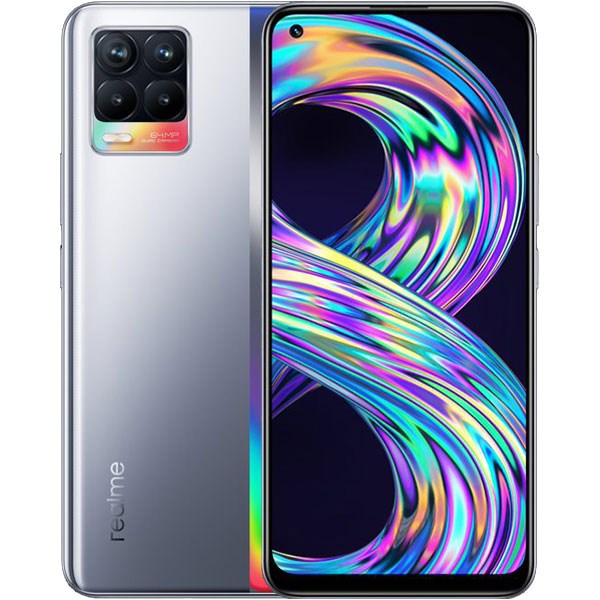 Realme 8
Goods coming soon
See details
Edited by Nguyen Anh Tuan
Not satisfied with the article
648 views
Related posts
Realme 8 Pro in hand: Impressive youthful appearance, 108 MP main camera and 50 W fast charging capacity


2 hours ago

Realme 8 Pro can be pre-booked, accompanied by dual offers, both shock reduction and super valuable gifts


3 hours ago

Receive Realme 8 pre-order information now, the opportunity to receive gifts worth 1.29 million VND, also irresistible delicious promotions


1




4 hours ago

The sale of shocking weekend returns with Realme 7i, a 64MP camera, a buffalo battery for 2 days with such a good price, how can you ignore it?


3 days ago

Realme is about to launch a new smartphone using Snapdragon 888 chip, AMOLED screen, 65W fast charging support


3 days ago
.