Recently, OPPO has launched its 3 new phones, OPPO Reno6, OPPO Reno6 Pro and OPPO Reno6 Pro Plus. In today's article, I invite you to join me in the hands of OPPO Reno6 Pro to see what new upgrades this phone has.
Note: The article is referenced from page 796t.
See also: Rumored: Reno 6 Pro and Reno 6 Pro+ and Reno 6Z 5G are coming soon
OPPO Reno6 Pro has a beautiful, luxurious design with a back that simulates waves
First, let's break the OPPO Reno6 Pro box together, the box of OPPO Reno6 Pro has a simple design with the main white color with the highlight of the number 6 and the word Reno printed in very eye-catching blue.
Opening the box you will see first the user manual, then the OPPO Reno6 Pro and finally the accessories such as cables, chargers, cases, SIM sticks, all white.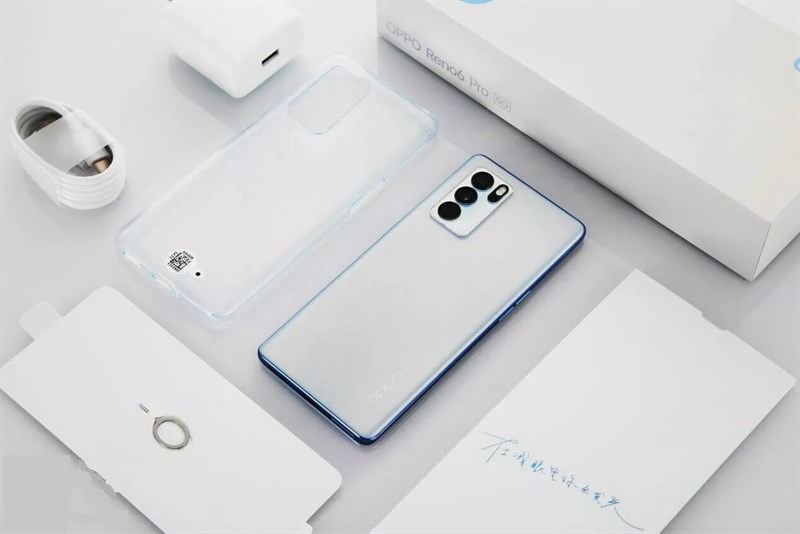 Next let's take a look at the edges of OPPO Reno6 Pro, the right edge is where the power button is located, turn to the left edge and you will see two buttons to increase and decrease the volume, then the bottom edge includes the speaker, USB Type charging port -C, recording microphone, SIM slot and finally on the top edge you will have an additional recording mic.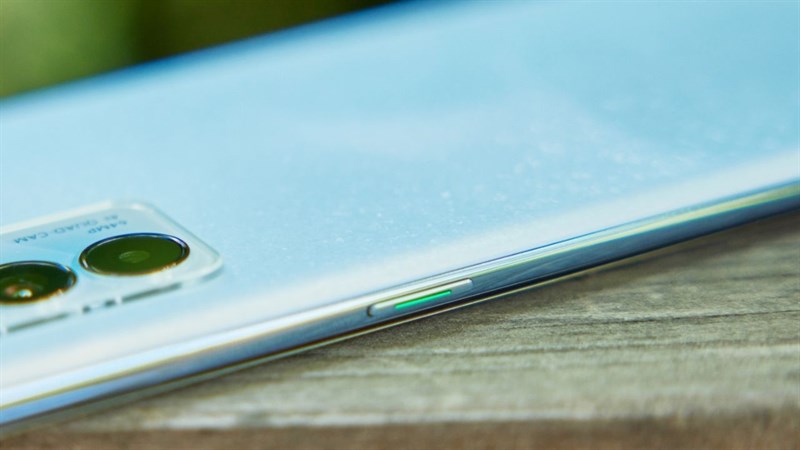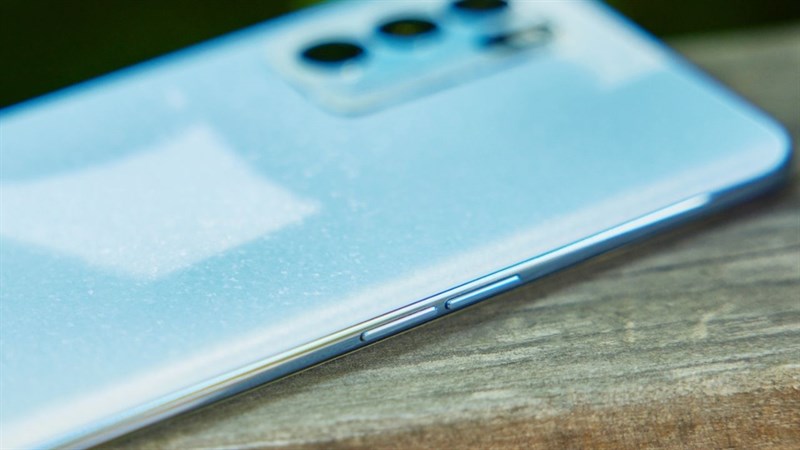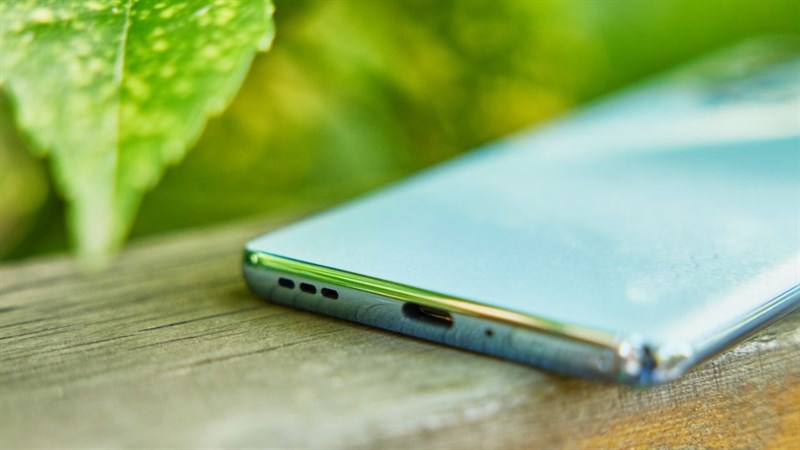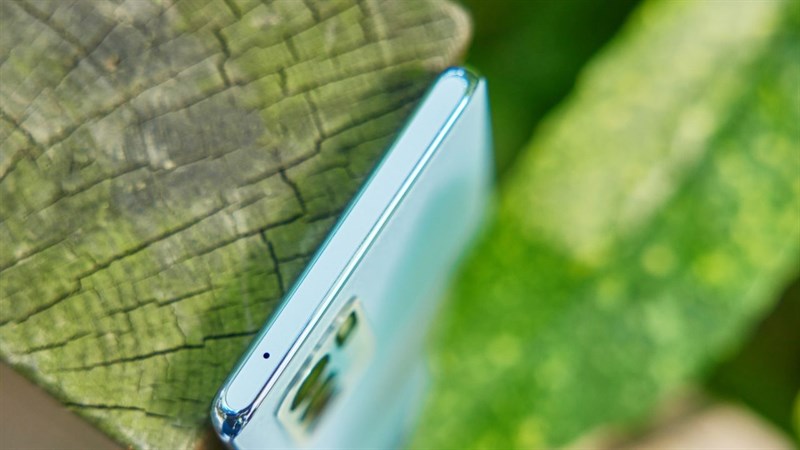 The most prominent and attractive feature in the design of OPPO Reno6 Pro is the back using Crystal Diamond 3.0 technology, this technology of OPPO has spent 3 years of research to give this device a back cover. glistening like the surface of the sea with gentle waves.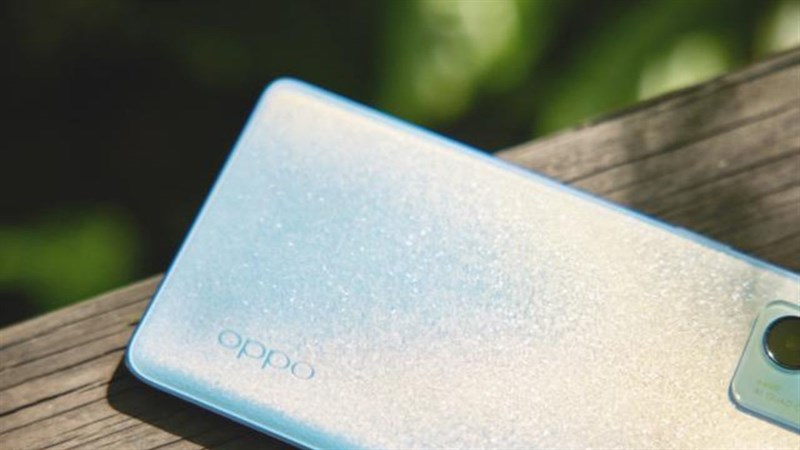 Compared to previous versions, the Crystal Diamond 3.0 technology on OPPO Reno6 has made many improvements when the flash points are increased by 50 times to help these flash points shine more when light hits them. The back of Crystal Diamond 3.0 also has more crystal coverage, the roughness is reduced by 40% and also limits scratches and higher abrasion, besides OPPO Reno6 Pro also limits sweat and fingerprints. pretty good hand.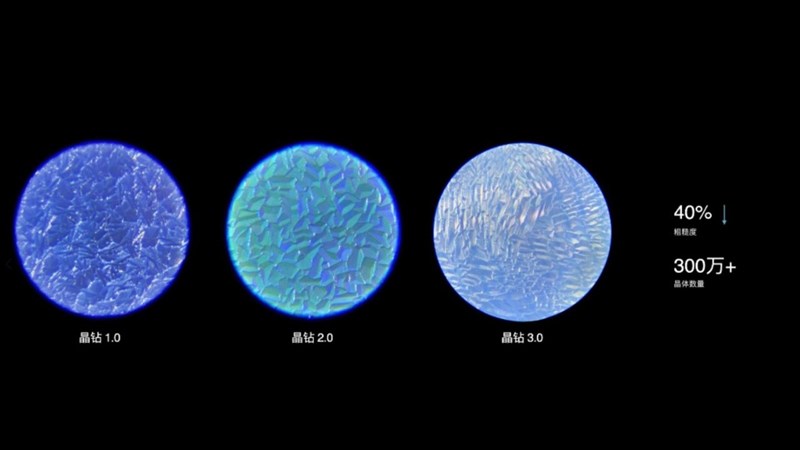 OPPO Reno6 Pro has a rounded frame and the front and back also have curved edges on the sides, giving you a very easy grip, as well as making the device look thinner and more attractive. more seductive. Personally, I highly appreciate the design of OPPO Reno6 Pro, from the very beautiful back to the comfortable grip and use that the device brings.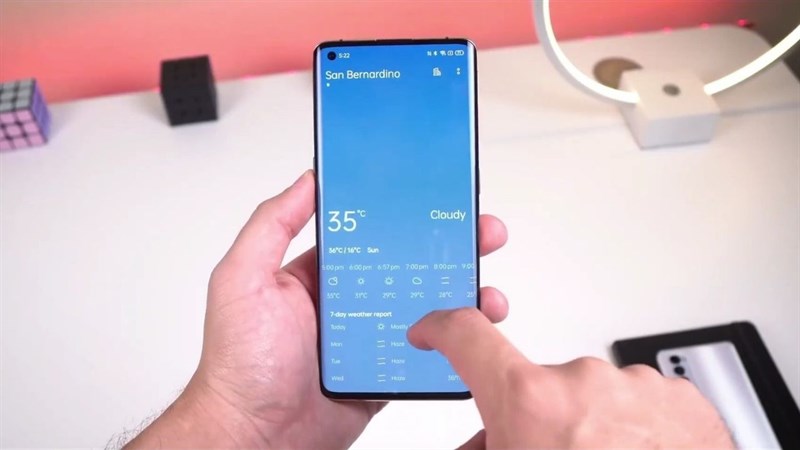 And let's go to the screen of OPPO Reno6 Pro, it will be equipped with a 6.55-inch Hyperboloid high-sensitivity punch-hole screen, Full HD + resolution with 90 Hz refresh rate and HDR10+ certification. OPPO Reno6 Pro will give you good visibility with vivid, sharp colors and a large space to help you have a more impressive movie and gaming experience.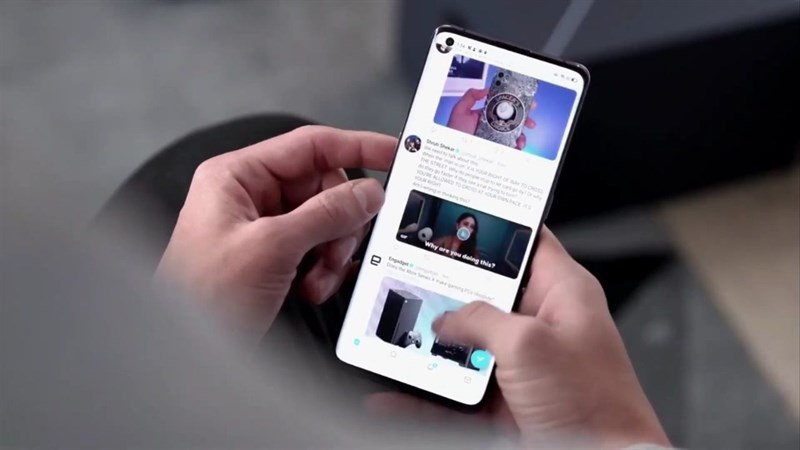 Powerful configuration with Dimensity 1200 chip on OPPO Reno6 Pro
To give you a better gaming experience, OPPO Reno6 Pro has been upgraded to the Dimensity 1200 processor, which is a high-end chip built on the 6 nm process that delivers faster and more economical performance. More energy efficient than previous generations.
OPPO Reno6 Pro will also come with two RAM memory options of 6 GB and 8 GB and two internal memory options of 128 GB and 256 GB. OPPO Reno6 Pro will also be running on the latest ColorOS 11.3 when sold.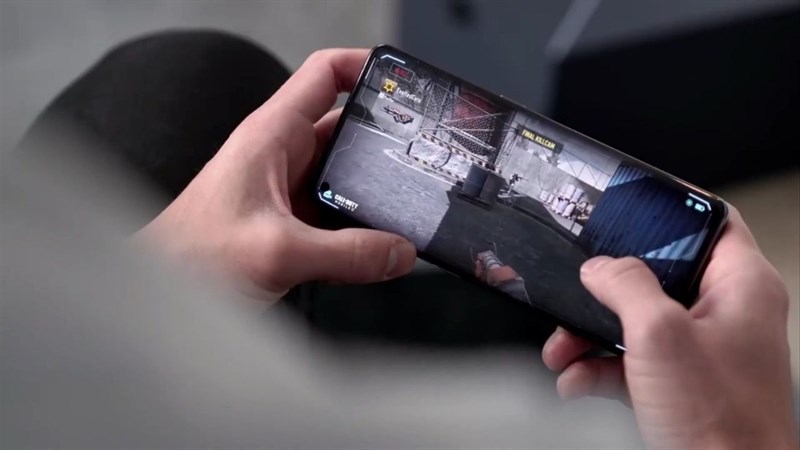 I think OPPO Reno6 Pro will bring you impressive gaming experiences with powerful hardware performance upgrades combined with system optimizations such as frame stabilization, fast booting,… and Of course, the device will also easily meet your daily use tasks such as surfing the web, watching movies, working, etc.
In terms of battery life, OPPO Reno6 Pro is equipped with a battery with a capacity of 4,500 mAh, in my opinion, this battery capacity is only quite good, but OPPO Reno6 Pro has a huge plus when equipped with an additional charger. 65 W fast helps you quickly fill up the battery of the device without having to wait too long.
Camera system with many upgrades on OPPO Reno6 Pro
OPPO Reno6 Pro is equipped with a cluster of 4 rear cameras with the following parameters:
64 MP main camera.
8 MP ultra wide angle camera.
Camera Macro 2 MP.
2 MP portrait camera.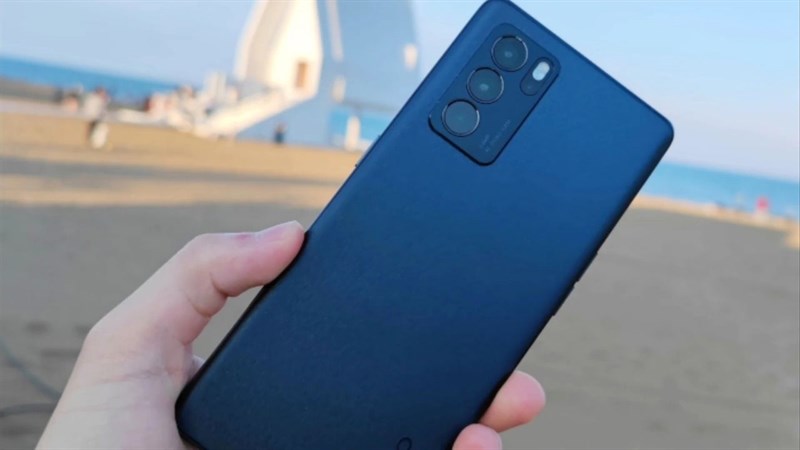 This year OPPO seems to focus a lot on the camera on Reno6 Pro with the appearance of a series of technologies such as low-light portraiture, beauty, AI rejuvenation, real-time makeup, etc.
With such a strong investment, I think the quality of photos taken on OPPO Reno6 Pro will not disappoint you, especially for women who want to have beautiful shimmering photos, the beauty technology on OPPO phones from It was good before, now it's better and feels more natural on OPPO Reno6 Pro.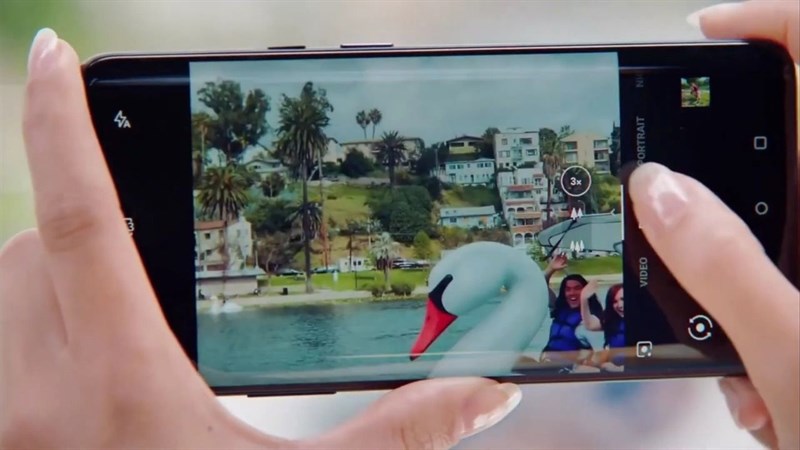 summary
It can be seen that OPPO Reno6 Pro has brought users a phone with a beautiful design, powerful configuration and more impressive camera upgrades. To know more about this product, please look forward to the detailed reviews that will be posted here.
How about you, how do you see OPPO Reno6 Pro? Leave a comment below to let us know. Thank you so much for reading my entire post.
See also: Expect OPPO Reno6 Pro and OPPO Reno6 Pro Plus: Have a better camera
Edited by Nguyen Anh Tuan
Not satisfied with the article
1,123 views
Related Posts
OPPO confirms the launch date of Reno6 5G international version: Design, configuration is much different from the domestic version


9 hours ago

OPPO brought home 12 awards at the CVPR 2021 event, strengthening the field of artificial intelligence and building an ecosystem


10 hours ago

Detailed evaluation of OPPO K9: Only about 8 million * has a 90 Hz screen, stable performance with Snapdragon 768G and 65W fast charging


14 hours ago

? What's HOT in technology last week June 26: iPhone 14 will use an under-screen fingerprint sensor, MIUI 13 may be released in August 2021


2




2 days before

Which OPPO phone should I buy in 2021? Gathering the most worth buying OPPO smartphone models today, taking top-notch photos


2 days before

OPPO A93s 5G revealed configuration and price: Using Dimensity chip, 5,000mAh battery, fast charging support and price from 7.1 million


3 days ago
.