The near-high-end smartphone, the Galaxy S20 FE from Samsung, was released with youthful color versions, with many high-end features and a lower price than the elder Galaxy S20. Join me in the hands of Samsung Galaxy S20 FE right in Vietnam and are gaining a lot of attention from users!
Samsung Galaxy S20 FE version using Snapdragon chip is about to be available in Vietnam market. Please quickly register to receive information at Mobile World!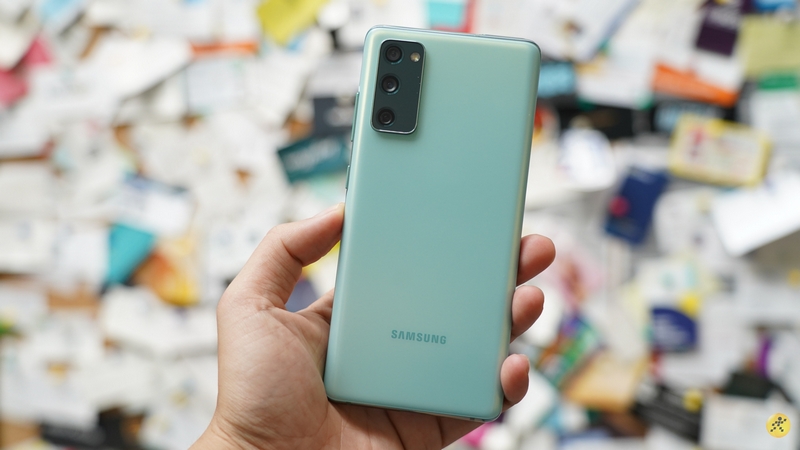 See also: Detailed assessment Samsung Galaxy Note20 Ultra: Camera improved from zoom to image color, stable gaming performance
Galaxy S20 FE owns a luxurious and high-end appearance
The feeling of holding the Galaxy S20 FE is relatively light, the edges are softly curved to provide a comfortable grip. The back of the device will not be as high-end as the Galaxy S20 when using plastic instead of high-end glass.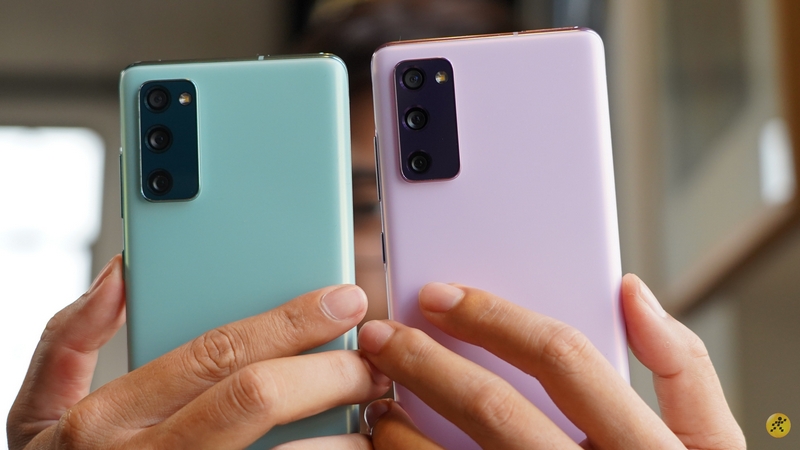 The back of the Galaxy S20 FE reminds me of the design language of the Note 20. It is the dorsal surface made in the form of a matte texture, which is both beautiful and limited to sweat and fingerprints, holding and hugging. hands over. In addition, the frame of the Galaxy S20 FE is finished in metal, so it is still sturdy and solid. Galaxy S20 FE camera cluster is also designed as a rectangular cluster, relatively neat and eye-catching.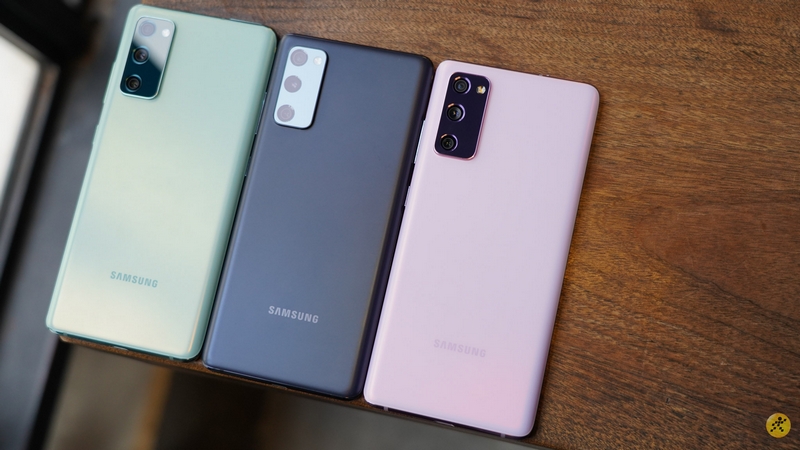 I have 3 versions in green, black and pink. Every color has its own beauty and own opinion is the young green, which makes me impressed by its dynamism, easy to coordinate and modern charm. Of course, the black color is still masculine, elegant and the soft pastel pink is suitable for the female character.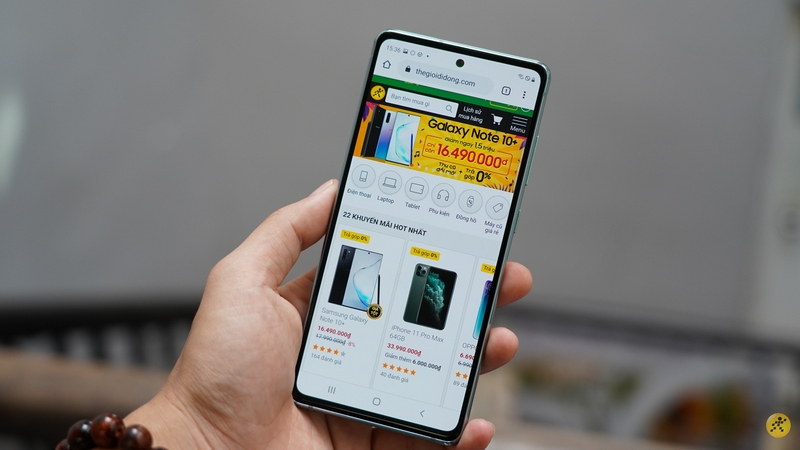 The front of the Galaxy S20 FE has a "mole" design located in the middle, small and pretty, does not take up much screen space. In addition, the surrounding screen border of the machine is also relatively thin and elegant.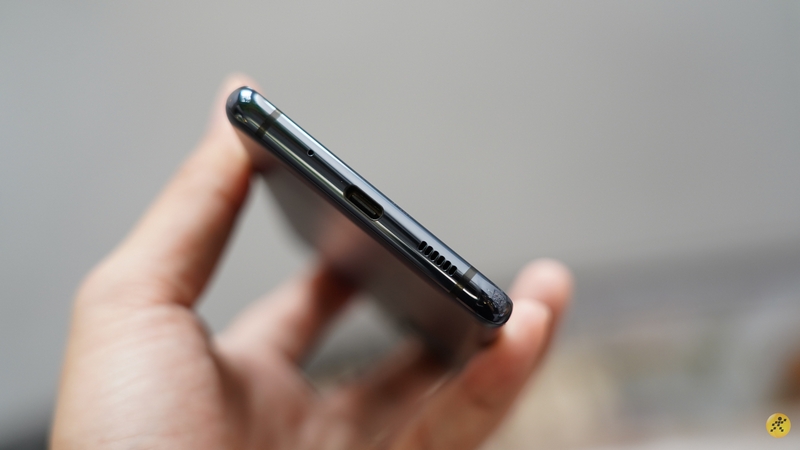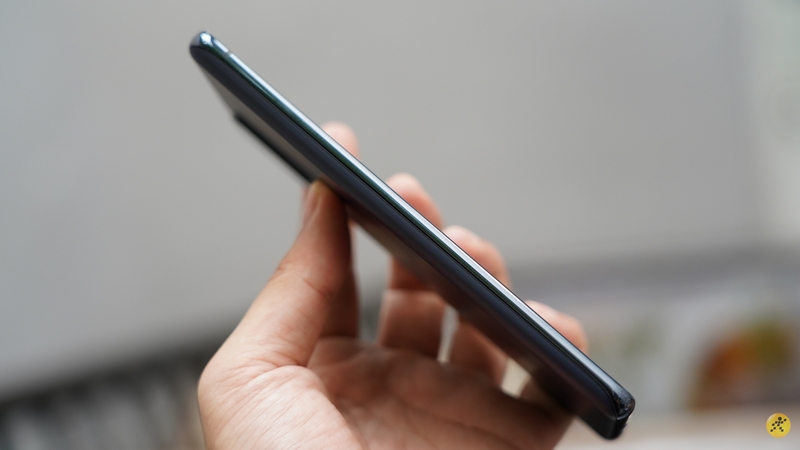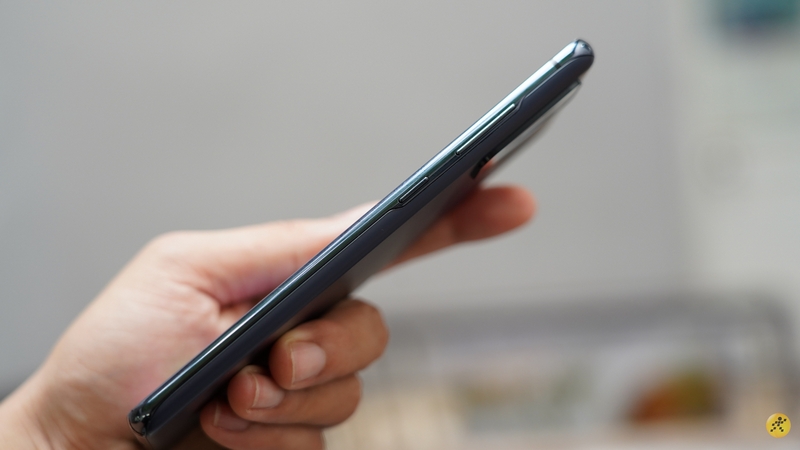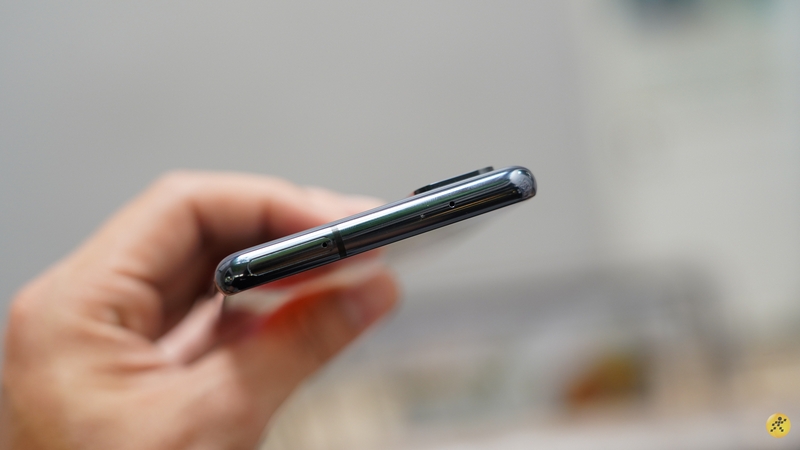 Galaxy S20 FE meets all the daily needs of users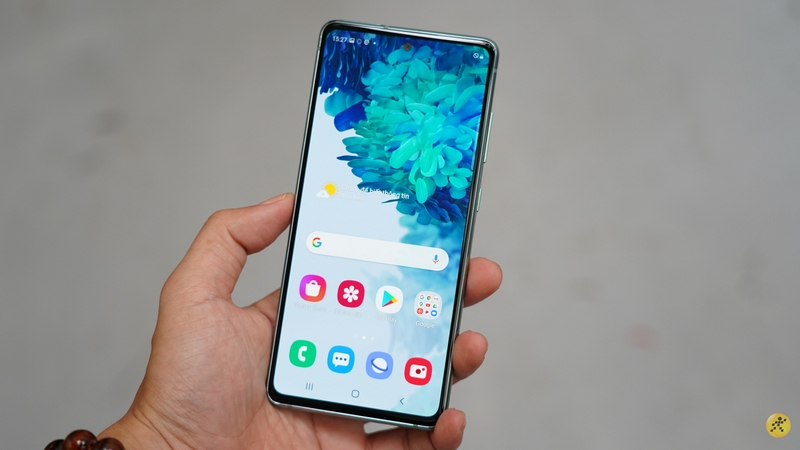 Galaxy S20 FE owns an AMOLED panel with a refresh rate of 120 Hz, providing a smooth touch experience. Screen size 6.5 inch Full HD + for a spacious display space, the image is sharp and the color reproduction is fresh. However, I still do not know that inside the screen of the Galaxy S20 FE uses an optical or ultrasonic fingerprint sensor. Do you have any information about the security technology of S20 FE, please leave a comment below.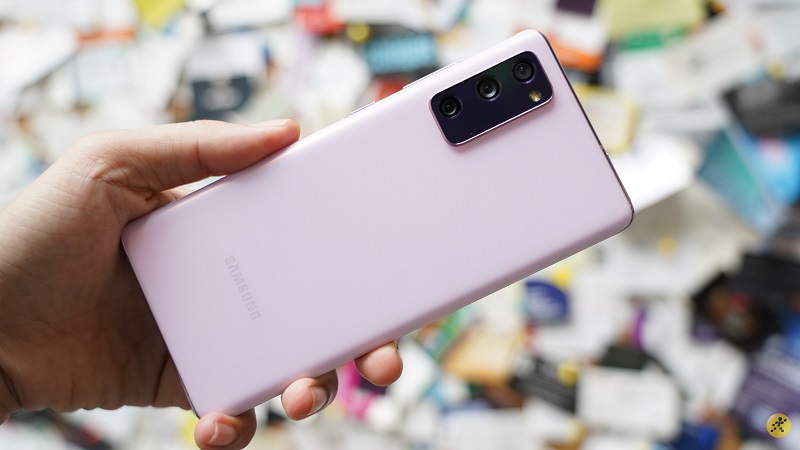 Initially, Samsung brought back to Vietnam version of Galaxy S20 FE with integrated chip developed by Samsung, Exynos 990. However, at present, this samrtphone has a version using Snapdargon 865 chip. For more information, visit The Gioi Di Dong website. This power completely helps you to multitask well, handle all the tasks from basic to heavy without any problems. Currently, the Galaxy S20 FE comes pre-installed with One UI 2.5 user interface based on Android 10.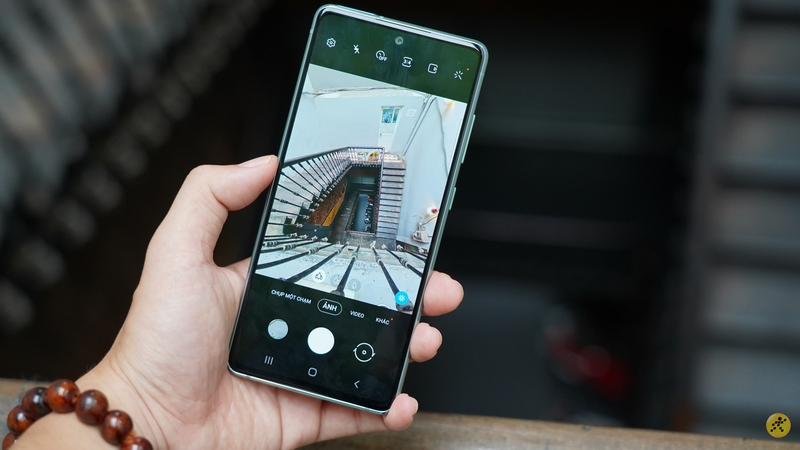 The Galaxy S20 FE's camera system includes a 12MP main camera + a 12MP super wide-angle camera + an 8MP telephoto camera that supports 3x optical zoom and 30x digital zoom. This camera system does a lot of things and supports 4K video recording at 30 frames per second.
In the front, the phone integrated with a 32 MP selfie camera will produce highly detailed "selfies" and make you satisfied.
Galaxy S20 FE will be powered by a large 4,500 mAh battery and support 25W fast charging. In addition, the product also meets IP68 standards for water and dust resistance.
General conclusion
Overall, the Galaxy S20 FE is a relatively comprehensive smartphone, meeting all the needs of users. In addition to youthful colors, Galaxy S20 FE also owns quite stable performance. How do you rate the Galaxy S20 FE, leave a comment below!
See also: Detailed evaluation Galaxy M31s: 6,000 mAh battery for up to two days and the price is only about 6 million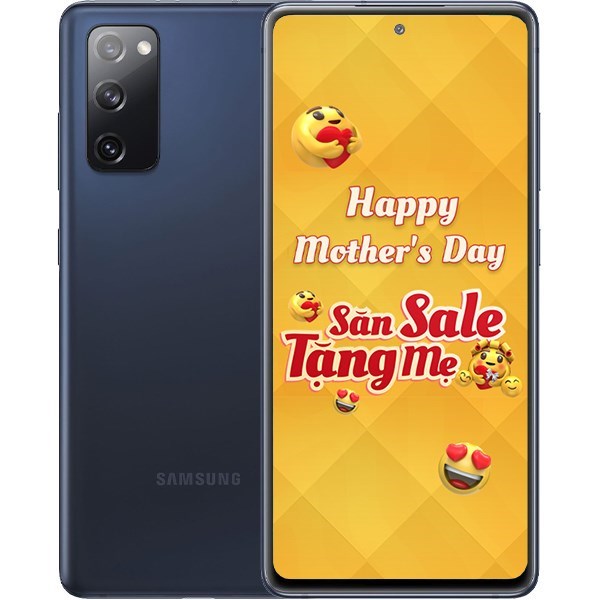 Samsung Galaxy S20 FE (8GB/256GB)
Goods coming soon
15.490.000₫
See details
Edited by Vu Truong An
Not satisfied with the article
7,896 views
Related posts
Samsung Galaxy S10 Lite detailed review after more than 1 year of launch: Snapdragon 855 is still very good and the battery has not been used for 9 hours continuously (updating)


2 hours ago

Help Mom better monitor health, immediately refer to this series of smart smartwatches that are reducing shock by 50%, shopping for Mom is all out.


2 hours ago

Samsung Galaxy M32 Expectations: 6,000 mAh battery, running Snapdragon 678, but more importantly, extremely comfortable mid-range price


6 hours ago

5 smartphones with the most shocking discounts on Mother's Day promotion, which one to buy as a gift for Mom is also great


6 hours ago

Samsung devices expected to be Android 12 (One UI 4.0): Cheap, mid-range, high-end are all!


3




7 hours ago

Favorable incentives, Samfans should know: 2 Galaxy S with high-end Snapdragon chips are too delicious, if you don't buy it, it's a pity.


9 hours ago
.