Before that, we had some quality cable and charger accessories from Belkin. Of course, as a major California-based accessory manufacturer, it also captures the growing popularity of True Wireless headphones. Therefore, Belkin has launched a headset product called Belkin Soundform AUC001, which is on sale at Mobile World at a very accessible price. Let's not let you wait any longer, let's hold the Belkin Soundform AUC001 with me!
See more: On hand Type C – Lightning 1.2 m charging cable Belkin: Sure, durable
Belkin Soundform headphones have a luxurious appearance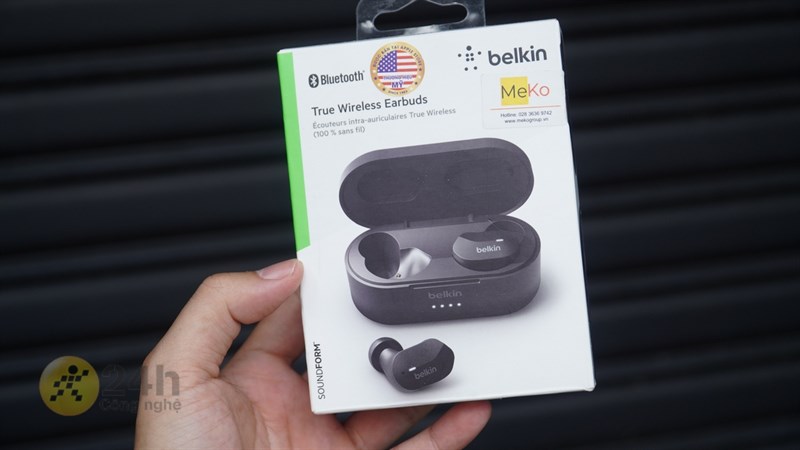 Belkin Soundform headphones are packaged in a sturdy box, on the box there is a picture of the product and outstanding features. Inside the box, in addition to the main character is the headset, we also have 2 pairs of earpads and 1 MicroUSB cable used to charge the headset.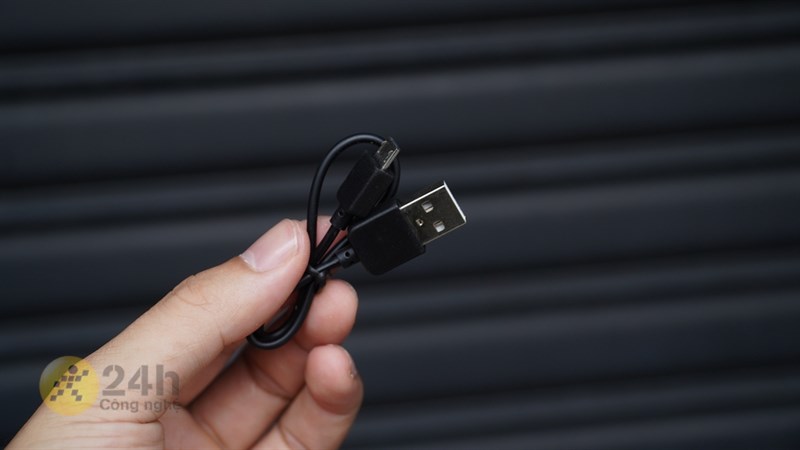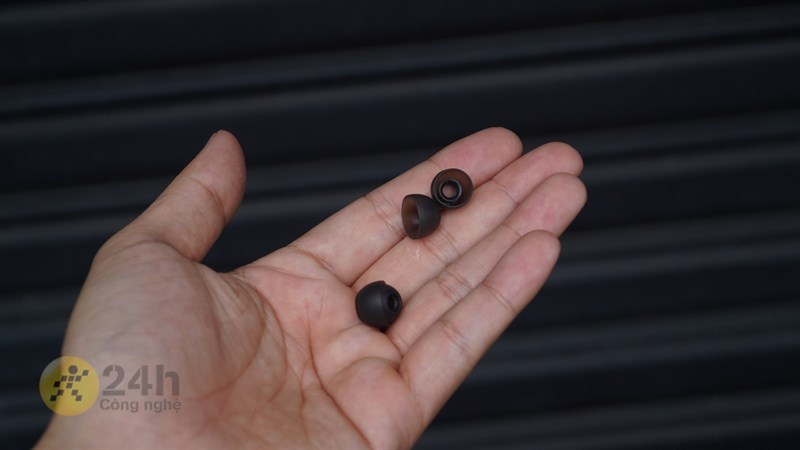 The charging case of the Belkin Soundform headphones is glossy black for a luxurious feel and the shape looks very neat. The front of this headset box is an LED to indicate the battery status (1 bar is equivalent to 25% battery, 4 bars is 100% battery) and the Belkin logo is located above. The back of the case has a microUSB charging port and I personally find the opening and closing mechanism of this clamshell charging box is relatively solid.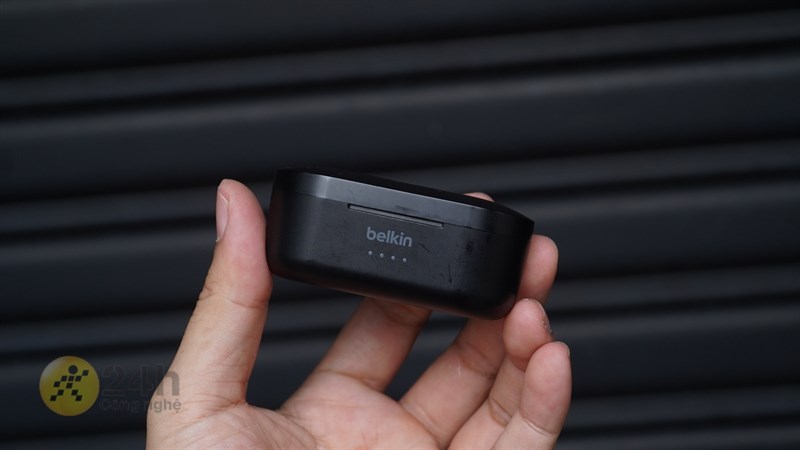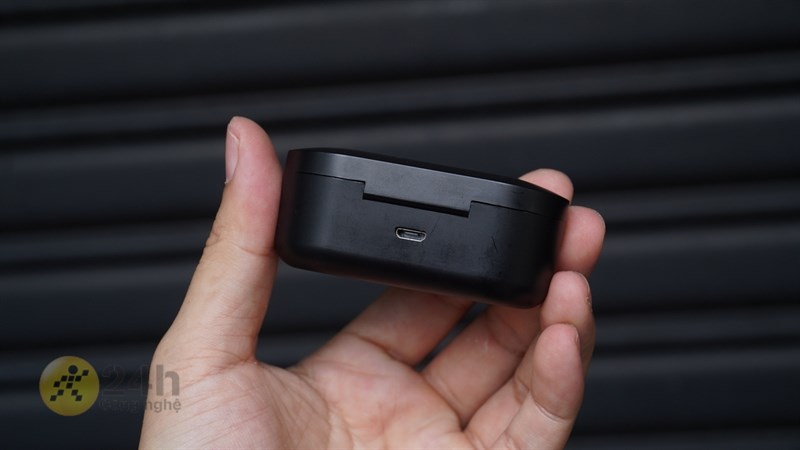 In terms of overall design, the Belkin Soundform headphones have a neat appearance, good finish, and I especially like the angular lines on this headset. When I put it on, I feel quite hugging my ears because this is an in-ear type of headset. I wear it when walking or riding on the street, turn on the music so I don't hear the noise around me (just kidding, you shouldn't wear it while participating in traffic, you will be dangerous to yourself and others). pedestrians around).
The surface of the headset and the charging box are covered with a rough layer, which is very smooth to the touch and this also limits sweat and clinging. Well, the Belkin Soundform headphones also have an IPX5 waterproof rating, which can withstand a low-pressure water jet for at least 3 minutes. To put it more simply, you can feel secure when using Belkin headphones every morning when you run outdoors or work out in the gym.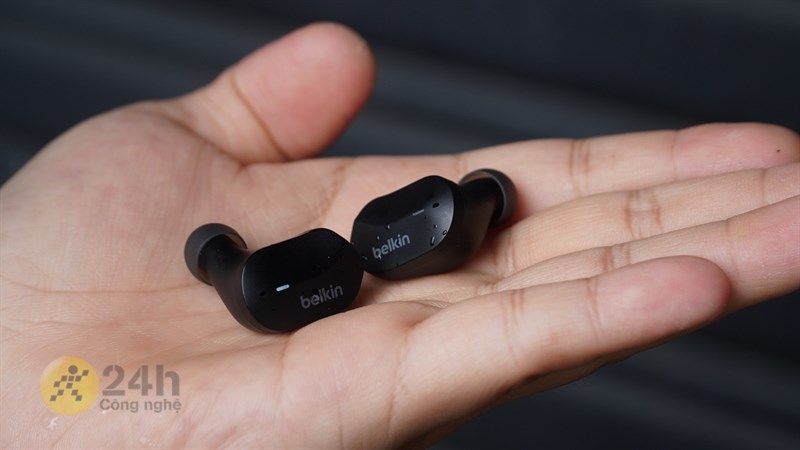 The outside of the Belkin Soundform headset is printed with the company's logo quite beautifully and here is also a touch surface for users to use touch controls (but the device recognition is a bit slow, guys). . In addition, on the headset there is also an LED that indicates the connection status with our other smart device.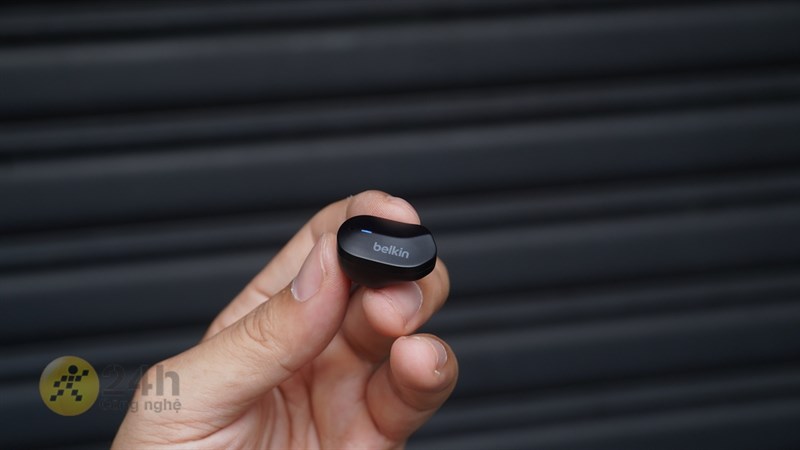 Belkin Soundform headphones for a stable connection and many interesting features
Belkin Soundform headphones support Bluetooth 5.0 connection, ensuring stable connection and transmission with distances up to 10 m.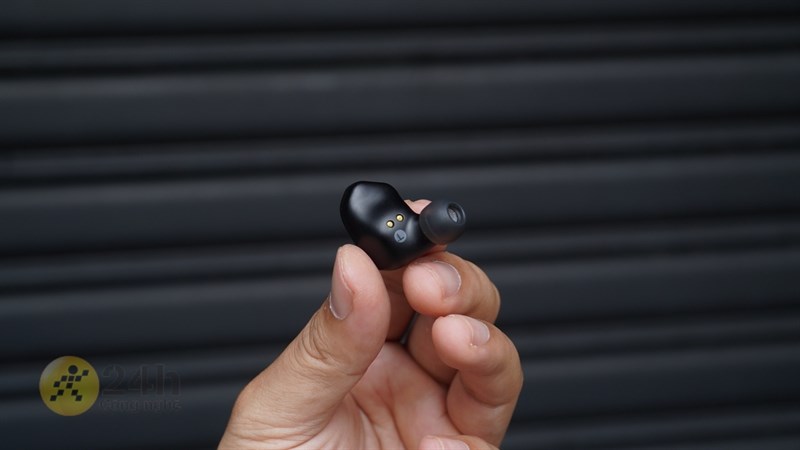 Belkin Soundform headphones also have quite convenient touch controls including:
Tap once: left ear to decrease volume, right ear to increase volume.
Double tap: both ears to stop/play music.
Slow 3 times: left ear to skip to the previous song, right ear to move to the next song.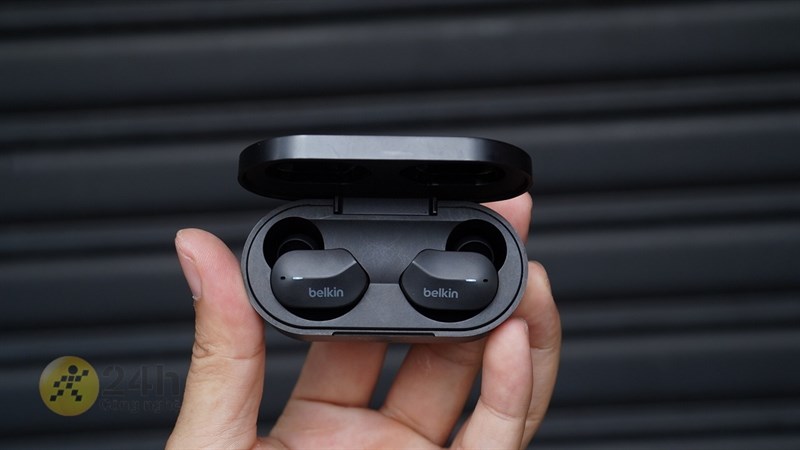 Belkin Soundform headphones when working independently can give about 5 hours of battery life, and if we combine them with the charging box, the headset can work for another 19 hours, bringing the total usage time to 24 hours. I'm a little sorry that this product uses a MicroUSB charging port, if it were a USB-C port, I would easily share the cord with the phone.
In terms of sound quality, I find Belkin's headphones give a relatively good sound detail, along with the ability to separate the bass instrument layer firmly, not overpowering the low mid. In general, with today's popular music listening needs, the Belkin Soundform headphones completely meet. And the microphone of this headset will help us talk in indoor environments, and noisy places will be reduced in capacity.
Epilogue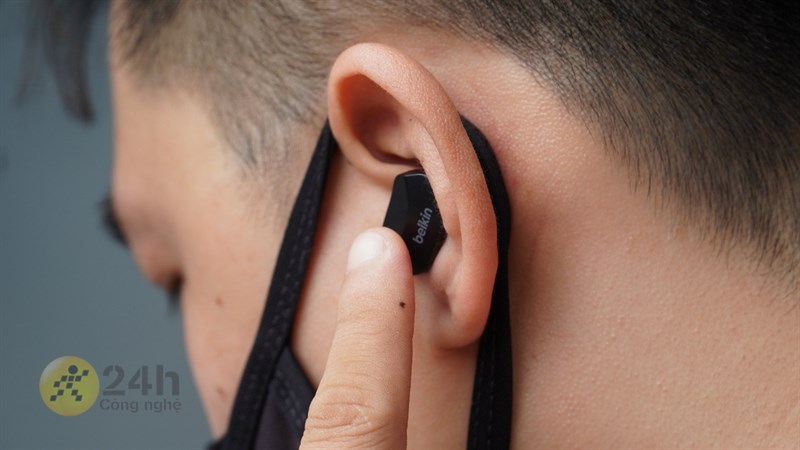 I must admit that the Belkin Soundform AUC001 headset is an extremely attractive choice in the segment of wireless headphones priced at less than 2 million. The most prominent feature of the headset is the compact but equally luxurious design, good sound quality in the price range. Hopefully in the future Belkin will launch more impressive products. Not sure if you have a quick review of Belkin headphones? Please share your thoughts in the comments section below!
See also: On hand Belkin 50W charger: Belkin's high-quality, durable charger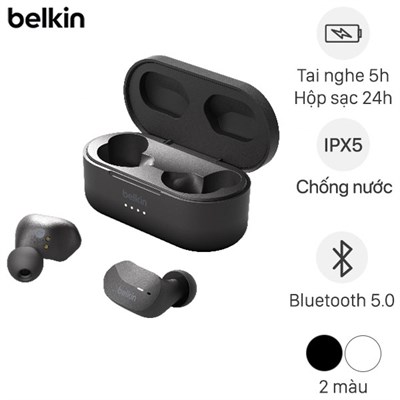 Tai nghe Bluetooth True Wireless Belkin Soundform AUC001
Online cheap
1.432.000₫
1.790.000₫
-20%
See details
Edited by Quoc Huy
Not satisfied with the article
250 views
Related Posts
On hand Belkin charging adapter: Finished by lightweight and durable materials, 2 USB-C ports and support for charging with a maximum capacity of 68 W


1 day ago

Welcome – The price is very cheap, the Bluetooth headset series is so cheap, the price is only a few hundred thousand, it's too good


1




06/06

Million dollar Bluetooth headset has a strong discount, only a few hundred thousand, if you want to buy good quality goods, take advantage of it right away


03/06

Mid-month, up to 57% discount on LG Bluetooth headsets, in just 3 days, hurry up and close your order!


17/04

20W fast charger of American brand Belkin, 20% off, priced at only a few hundred thousand, compatible with many iPhone, Samsung devices…


1




28/03

Discharge at the end of the month: Looking for the most shocking American famous brand accessory, so surprised at the price


23/03
.