For F1 racing enthusiasts, the past days have always been a stressful time because many unfavorable information about this race around the world has been constantly appearing. Specifically, the race in Australia has been officially delayed while the race in Bahrain will have no audience.
Recently, the Hanoi People's Committee and the F1 race organizers have officially convened and agreed to delay the Vietnam Grand Prix 2020 race scheduled to take place on April 3-5, 2020 to ensure To ensure safety for the health of all people during the corona virus outbreak. Representatives of the organizing committee F1 and the Hanoi People's Committee also said that the delay of this race is also to ensure the safety of members of the racing teams, organizers and the community of fans of Formula 1 racing. first.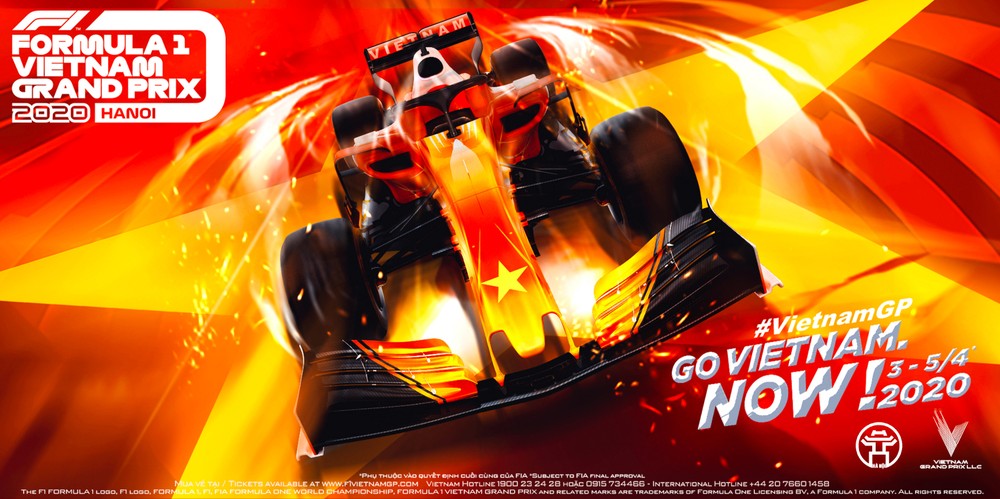 In addition, the Hanoi People's Committee, F1, FIA and Vietnam Grand Prix Co., Ltd. will continue to coordinate to closely monitor the disease situation in the near future to arrange alternative racing schedules in accordance with Situational conditions right after the epidemic is controlled in 2020.
We will continue to send the latest information about F1 Vietnam Grand Prix to readers in the following articles!
Hoang Hien
.