Discreet on the video game scene for a few years, the Oddworld Inhabitants studio will soon make its big comeback with Oddworld Soulstorm. It was during the Epic Games Store Spring Showcase, last Thursday, that the latest trailer for the next adventures of Abe, the hero Mudokon, was unveiled.
The action follows the rebellion that began in Oddworld New 'n' Tasty, which Abe was the unwilling instigator. Indeed, this little creature will have to free his family, prisoners of the yoke of the Magog cartel and the rulers of the planet, all corrupt.
Faithful to the DNA of the series that made its success since the early 1990s, this title is a pure platform game (old-fashioned?), With nevertheless a few touches of RPG to modernize and energize a proven formula by the time. Indeed, it will be possible to collect resources to make weapons to give to our friends Mukodon delivered during the adventure and thus increase the revolt.

We remain impressed by the quality of the large-scale sets which promise a wide variety of actions and exploration attempting to break the linearity of the game, the usual Achilles heel of the genre. Here, rummaging will be rewarded with the release of companions, resources thus facilitating your progress. The atmosphere is nonetheless gloomy and oppressive in these desolate places.
Hard not to see in this Oddworld Soulstorm a deliciously caustic metaphor for our own human condition, given that we are doomed to produce over and over and over and over again in silence (Abe's sewn-up mouth illustrates this). Fans of the adventures of little Mukodon have something to be delighted with, and the fundamentals of the series seem to be respected while nevertheless bringing some welcome novelties to attract a new generation of players to this cult license.
Anyway, we'll have to wait a bit longer, because the developers of Oddword Inhabitants remain cautious without announcing a release date. We will therefore have to be content with a "spring 2021" for the moment. As a reminder, it is already available for pre-purchase on the Epic Games Store.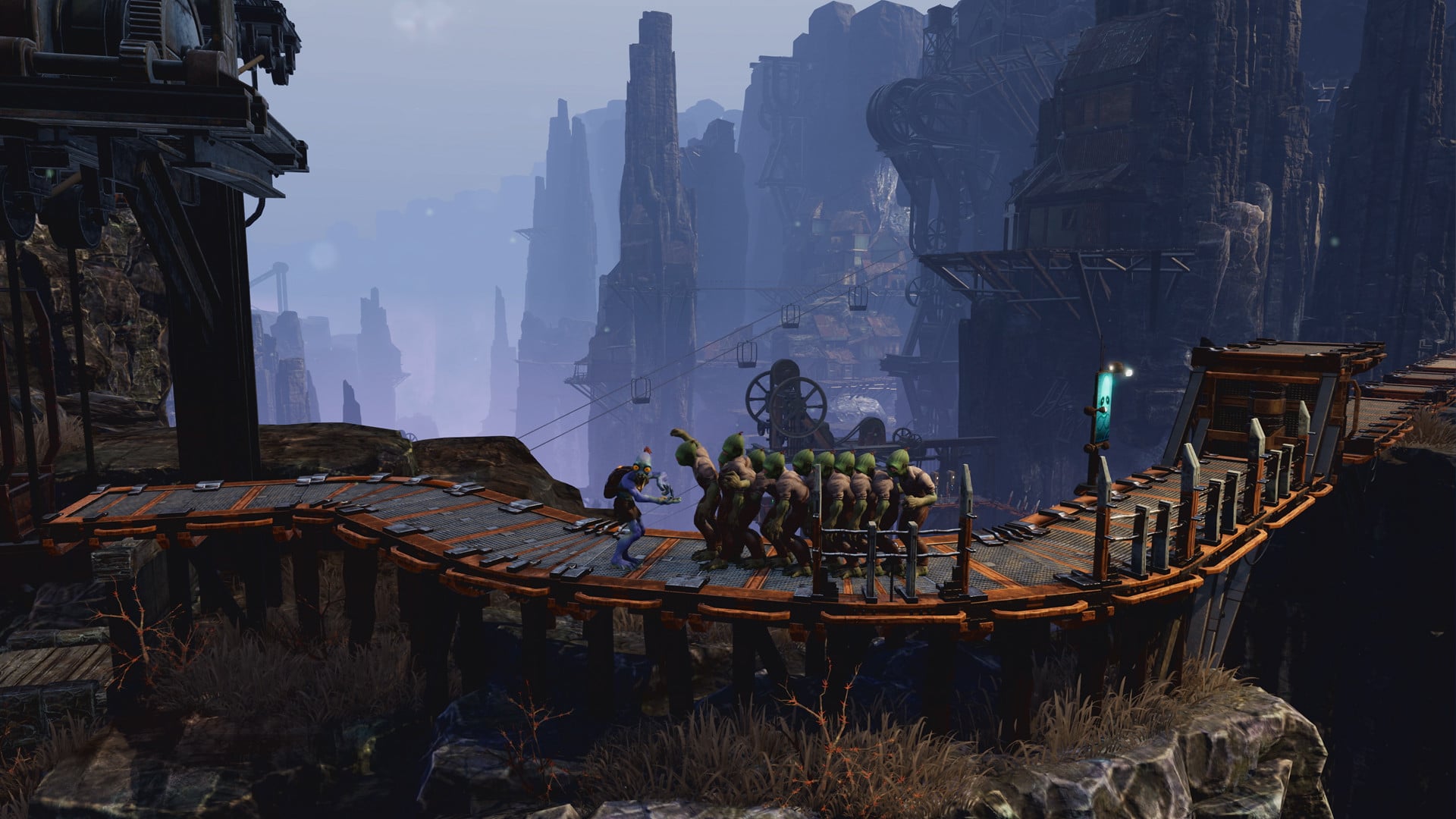 Noomi