Although it will not be released until next week, the results of the Final Fantasy XV benchmark of the product line will be released NVIDIA RTX 2080 Super accidentally revealed on the online results table of the test.
NVIDIA RTX 2080 Super – Recently, NVIDIA has launched RTX SUPER product line to compete directly for both power and price with AMD's new RX 5700 and RX 5700 XT with two product lines. NVIDIA RTX 2060 Super and NVIDIA RTX 2070 Super in early July last.
Meanwhile, the product line NVIDIA RTX 2080 Super will debut later in early August with CUDA multipliers and GDDR6 RAM increases compared to the regular version.
Recently, it was found that the benchmark results of this upcoming graphics card appeared on the database of the Final Fantasy XV game showing that it achieved 8663 points – about 8% higher than the score. the number of the NVIDIA RTX 2080 is usually, but still a lot worse than the NVIDIA RTX 2080 Ti's 14% figure, the true "leader" of the RTX 20 Series.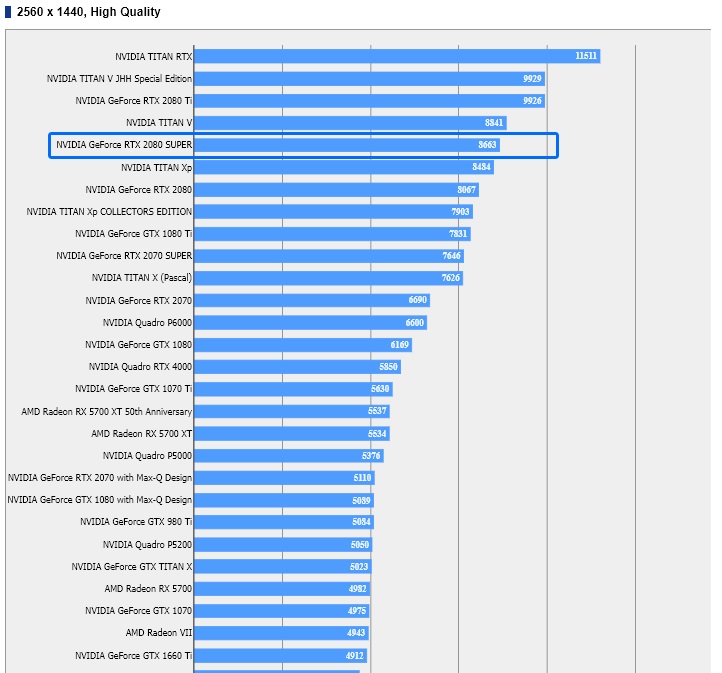 This result is not really impressive because many people expect that the new product can "escalate" into a group of top-level graphics cards and then "green team" will launch an additional NVIDIA RTX 2080 Ti product. Super, but in the end it seems that the NVIDIA RTX 2080 Ti is still the most advanced version of the RTX 20 Series card when the company has rejected the "rumor" that will release an upgraded version like that.
The only consolation is the new version of this graphics card launched with the proposed price of only 699USD, much lower than the regular version just launched.
(Visited 1 times)


Truong Thanh