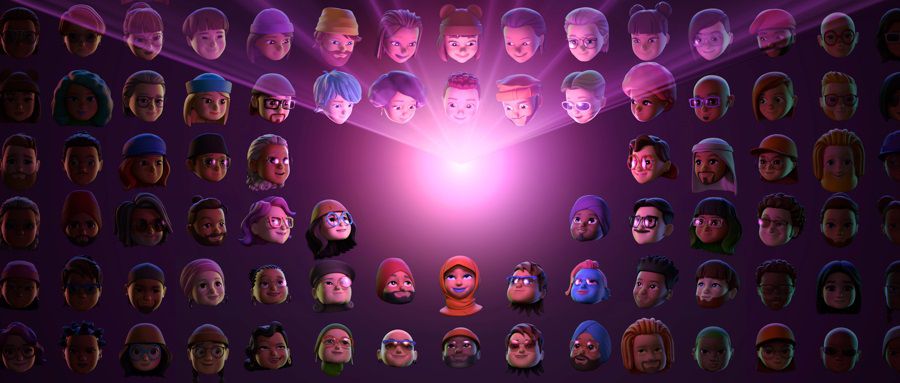 Raising soldiers for a thousand days, when is it used?
Pull your hips, this may be a lot of people's first impression of Apple's WWDC21 (Global Developers Conference).
Without new hardware, without One More Thing, AR glasses are gone.
Of course, Apple has two "Spring Festival Gala" every year, and WWDC has always focused on software updates. The expected iOS, iPadOS, and watchOS updates seem to be dull, with more or less a sense of urgency and an uncontrollable ambition behind them.
Why do you say that?
Friends watching WWDC21 should understand that SharePlay enhances social attributes, Universal Control facilitates cross-terminal collaboration, and Siri is also open to third-party IoT devices for the first time.
Perhaps in the eyes of many netizens, this is similar to the content of the just-concluded HarmonyOS (Hongmeng) conference.
Apple, which has always adhered to a closed ecosystem, seems to have a sense of urgency when seeing Android manufacturers have started their own ecosystems, trying to consolidate their own ecological walls through "reform and opening up."
In addition, at WWDC21, Apple also demonstrated new AR features such as AR Maps, Object Capture and RealityKit 2, as well as AI applications such as Live Text and Visual Look Up.
According to many previous revelations, Apple plans to launch AR glasses and VR all-in-one, but this time there is no "One More Thing". Maybe Cook is holding back his big move and wants to wait until the next Apple Spring Festival Gala to blow up the audience.
AR application technology gathering
Without AR glasses, the experience of AR applications is also very fragrant.
At this WWDC, Apple launched a variety of AR applications. Including RealityKit 2, Object Capture, AR Maps, etc.
RealityKit is a 3D rendering, physical nuclear spatial audio engine built for AR. The virtual content is highly integrated with the real world by using real and physically-based materials, environment reflections, background shadows, camera noise, motion blur, etc.
The new content of RealityKit 2 includes: Object Capture, custom shader, custom system, dynamic asset, role controller.
According to Susan Prescott, Apple's vice president of global developer relations, Object Capture uses photogrammetry to convert a series of 2D photos taken on an iPhone or iPad into a 3D model.
From the video presentation of the conference, users only need to take photos of objects in multiple dimensions via iPhone or iPad, and then pour them into Cinema 4D to create 3D models. Of course, through Reality Composer or other tools, users can also quickly get an AR preview.
In terms of efficiency alone, Object Capture can reduce the time cost to a few minutes compared to spending several weeks manually creating a 3D model.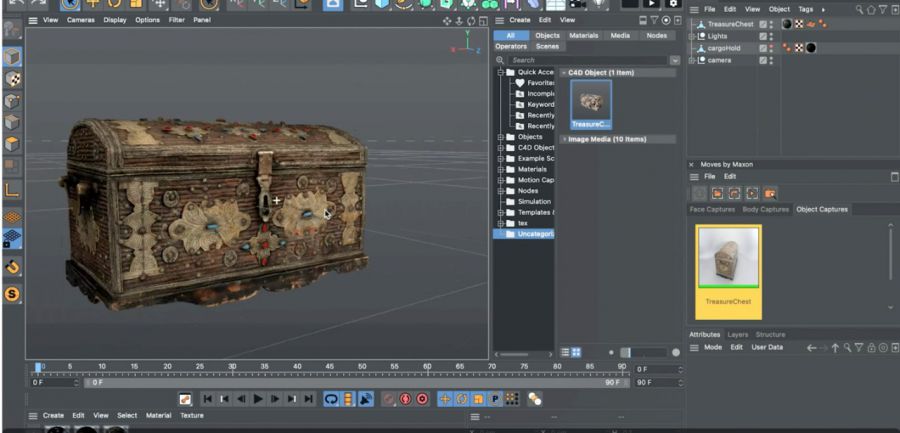 Currently, developers such as Maxon and Unity are already using Object Capture.
On the day of the press conference, Unity announced that the latest AR Companion application will support Apple's new Object Capture function, which is expected to be launched in the second half of this year. In the future, with this application, AR and MR developers can scan real-world objects with their mobile phones and quickly generate editable 3D models.
It is worth mentioning that although Apple's annual ARKit development tool update did not appear in the main venue, ARKit5 also has new features. Mainly include location anchoring to support more regions, upgrade of face tracking function, improved motion tracking, etc.
Among them, Location Anchor allows users to anchor AR works at specific latitude, longitude and height. Users can walk around virtual objects and view them from different angles.
In addition, Apple's latest map application Maps has also officially integrated AR navigation functions. Users can directly use iPhone to scan the surrounding environment and buildings for positioning.
Susan Prescott said that in the past, the most difficult and expensive part of building AR experiences and 3D scenes, now all developers can use Object Capture in macOS Monterey, which is an advancement in 3D content creation.
"Crazy Purchase" AR/VR Company
Apple has indeed demonstrated many AR application technologies, but it is far less realistic than releasing an AR glasses.
Perhaps in the eyes of some people, Apple has more than 1 billion devices that can support AR, and it has become the largest platform. Once Apple releases AR devices, the importance is self-evident.
In fact, the news that Apple will launch an AR glasses/VR all-in-one is not groundless. Regardless of the market trend or strategic layout, the probability of landing is extremely high.
The first is market trends. On the one hand, under the influence of the Metaverse concept boom, cutting-edge technology fields such as VR/AR/AI ushered in the golden period of development; on the other hand, the sales of Oculus Quest2 under Facebook in the VR hardware market exceeded 5.5 million units, including Sony, HTC, and Pico. And other well-known hardware manufacturers are making heavy bets.
Simply put, VR/AR, etc. will become the next generation of national smart devices after mobile phones. Some clues can also be found from Apple's investment layout in the VR/AR field in recent years.
As early as 2013, Apple acquired the Israeli company PrimeSense.
This is a company specializing in 3D sensing and motion capture technology. Its PrimeSense 3D sensing technology can be applied to AR applications such as interactive games and indoor map navigation. In addition, this technology can also perform high-precision 360° scanning of the real world.
According to global reports, Microsoft's initial Kinect platform used PrimeSense3D depth sensing technology. In addition, the global tuyere has also sorted out Apple's investment layout in the VR/AR field in recent years.
At the WWDC21 conference, Apple launched a variety of tools to quickly create AR, allowing users to build virtual scenes within minutes. In 2015, Apple acquired Metaio, a German AR startup, and its Timetraveler App restored the Berlin Wall through augmented reality.
Following Metaio, Apple also successively acquired facial motion capture technology company Faceshift (2015, Switzerland), facial expression AI analysis company (2016, Chile), AR social software Flyby Media (2016, Google developed App) and so on.
Just last May, Apple also acquired virtual reality company NextVR. NextVR uses VR technology to produce live or recorded content, such as sports events or concerts.
Focusing on the field of AR glasses/VR headset hardware that users are most concerned about, although Apple did not meet user speculations at WWDC21, it also entered the market early.
In November 2017, Apple acquired Canadian mixed reality technology provider Vrvana, which has the technology to integrate augmented reality (AR) and virtual reality (VR) into the same headset-Totem.
Some media said that based on Vrvana's technology, Apple is developing VR and AR integrated headsets, which Apple internally calls "Mixed Reality (MR) headsets."
In addition to technology manufacturers, Apple has also set its sights on hardware manufacturers. In 2018, Apple acquired Akonia Holographics, a US holographic system and materials startup.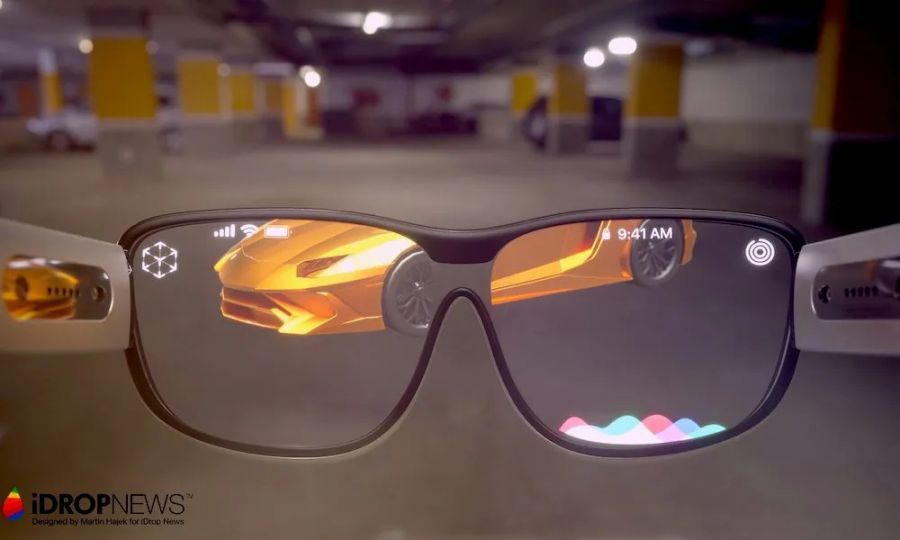 Based on the exclusive patented technology "HoloMirror", Akonia Holographics has created a full-color display that can achieve ultra-high-definition on the AR headset, and achieves the ultimate AR display with light weight.
Looking back at the entire WWDC21, in fact, we will find that Apple has invested heavily in cutting-edge fields such as VR, AR, and AI. Whether it is the RealityKit 2 AR authoring engine, or AI applications such as Visual Look Up (visual search), it is an important embodiment of the technical level.
What is even more surprising is that, compared to the previous practice of "close the country", the Apple ecosystem is ushering in "reform and opening up."
The functions such as Live Text (real-time text) and Universal Control (cross-terminal control) displayed at this conference are not so novel, and even the opening of Siri to third-party IoT devices is leftover by Amazon, Google, and Huawei. However, this at least shows that Apple has put down its body and is trying to make up for its shortcomings.
While consolidating the ecological walls, Apple is also actively "setting up camps and training" in frontier fields such as VR/AR.
I hope Cook is really holding back his big move.

Source: Competition
Original: https://mp.weixin.qq.com/s/cz2yrbEw1CO0OOK1dIk_BQ
.