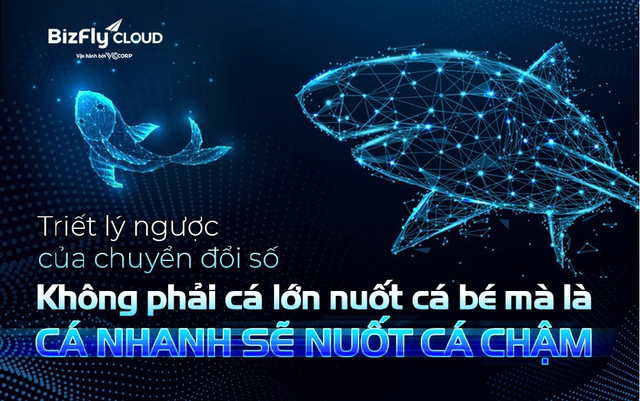 Deputy Director of the Information Technology Department stated that, cloud computing is not merely for digital transformation, Cloud is digital infrastructure, a new generation of telecommunications infrastructure.
"In the traditional telecommunications infrastructure, do we have voice and SMS, is Zalo the telecommunication network of VNG? Zalo has allowed calling, texting, and video, so the new generation telecom concept is a telecom concept. Information runs on digital platform. Try asking if Zalo can run stably if not running on Cloud platform? So in digital transformation, digital infrastructure must go first ", Mr. Lich asked.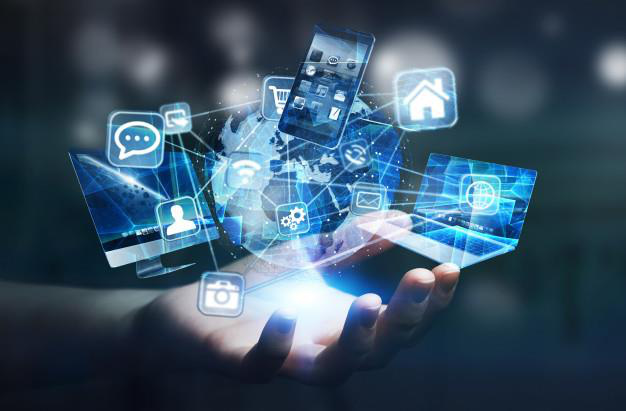 Mr. Lich emphasized that, the keyword of digital transformation is 5G and Cloud, all industries and sectors are connected together through 5G and Cloud. The representative of the Ministry of Information and Communications also emphasized that ensuring information security on the cloud computing platform, even raising it, is ensuring national security. "Because digital infrastructure affects all digital infrastructure, digital economy and digital government in the new decade, so the MIC has built a set of criteria and assessments for cloud computing. If any country does not Owning cloud computing will be disadvantaged ", Mr. Lich emphasized.
According to Mr. Lich, the role of cloud computing platform with 5G, big data, AI, Blockchain serves all technology of digital transformation. In the decade 2020-2030, those who do not own the cloud will fall behind and be left behind.
Mr. Lich also gave a reverse philosophy when shifting to digital transformation, that in the past, the market operated in a way that big fish swallowed small fish, powerful telecommunications corporations would swallow newly born businesses. And now fast fish eat fish slowly, fast fish lessons fast fish Apple swallows Nokia, the world's No. 1 giant fish. Faced with such situation, the leading telecommunications corporations in Vietnam and enterprises that go behind but go fast will dominate the game.
To promote cloud computing, the Ministry of Information and Communications issued a lot of documents such as Resolution 17, Document 145 on Cloud. Vietnam is the first country in the world to issue this document to 3 subjects including local ministries, regulators and the Government, and make in Vietnam enterprises, while other countries only apply this document. ISO standards 17. This set of criteria includes 84 technical criteria for Cloud, including 69 criteria to ensure network safety and security.
"Previously, 2G, 3G, 4G did not mention network security, but 5G and Cloud are digital infrastructure serving digital infrastructure, " Minister Nguyen Manh Hung said that digital transformation is a transformation. the biggest change in human history, so we must pay attention to ensure cybersecurity ", Mr. Linh said.
Mr. Lich also pointed out a situation, that is the challenge in the huge cloud computing market. Currently, all domestic cloud-computing enterprises account for less than 20% of the market share in Vietnam.
Recently, after much effort of evaluation, the Cloud Computing Evaluation Council of the Ministry of Information and Communications, chaired by Mr. Lich, has identified 5 platforms of 5 Vietnamese enterprises that have completely mastered the technology to provide. Cloud computing services include: Viettel, VNPT, BizFly Cloud under VCCorp, CMC Cloud, and VNG Cloud.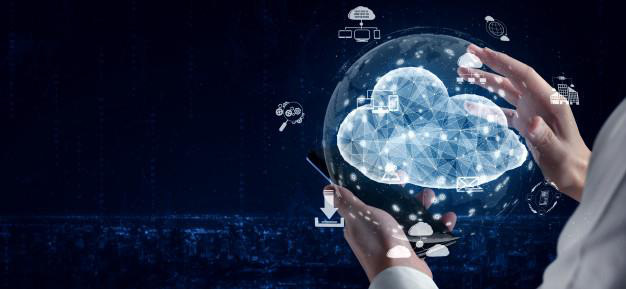 These 5 businesses were selected after a rigorous evaluation process that according to Mr. Lich "the more pressure the principle in digital transformation, the more the principle, the better product creation".
Domestic self-developed models often have advantages in security because they do not share data with foreign countries, do not depend on foreign technology, and are not directly affected by transmission problems. , disconnect from international networks.
In addition, the advantages such as language homogenization, model consulting, direct technical support … are also factors to help better support domestic businesses.
According to published data, the scale of cloud computing in Asia has the largest growth in the world at 24%, Vietnam increases by 26% per year, at the scale of 80 million USD for infrastructure, the target to 2025. is 200 million USD, this figure compared to the global 500 billion USD is very small. Cloud computing has now penetrated all industries, from banking, insurance to very slow cloud moving, it is now the largest investment block; Government block, manufacturing plant, 8 out of every 10 computational transactions in the world will run in a cloud computing environment.
In order to help create momentum for businesses during the hustle and bustle of digital transformation, BizFly Cloud is currently implementing attractive early Spring incentives. Offering up to 66% of the first payment value for nearly 20 self-developed Cloud services at: https://bizflycloud.vn/
Support hotline: 024 7302 8888/028 7302 8888
BizFly Cloud – IT infrastructure for digital transformation