The HMD's own smartphone brand, Nokia, celebrates both Black Friday and its third anniversary in India. The celebration brought new offers, including gift cards. Nokia's online store in India will hold a special promotion this week, and some Nokia models will give away gift cards worth up to INR 5,000 (approximately RMB 492 and USD 70).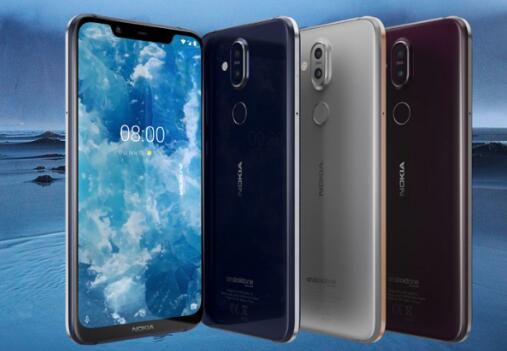 During the special promotion, Nokia announced that a Rs 5,000 gift card will be available with Nokia 7.2, Nokia 6.1 Plus and Nokia 5.1 Plus. The company also offers gift cards of Rs 2,000 (approximately $ 28 or $ 196) on devices such as Nokia 8.1, Nokia 4.2, Nokia 3.1 Plus, Nokia 3.2 and finally Nokia 2.2. It is worth noting that Nokia 6.2 will also be available during the sale, and buyers will receive a gift card of Rs 4,000 (approximately $ 56 or 392 yuan) at the time of purchase.
This offer is valid on the website until December 1, 2019. To use this offer, users must use the promotional code "GIFTCARD" on the online checkout page. The gift card is valid for 30 days from the date of issue and cannot be redeemed on the next purchase from the Nokia website in India.
It is worth noting that the announcement of Promotion Week was shortly after Nokia announced a price reduction for Nokia 2.2. It was previously priced at INR 7,699 (RMB 757 or US $ 107), but it is now at INR 5,999 (RMB 590 or US $ 84). The transaction is valid from December 1st to 7:30 pm (this Sunday). Therefore, interested readers from India should quickly check the official Nokia Nokia website in India.
Solemnly declare: The copyright of this article belongs to the original author. The reprinted article is only for the purpose of disseminating more information. If the author's information is incorrectly marked, please contact us to modify or delete it immediately.
.