Samsung has just "heated" the tablet market when bringing the Galaxy Tab A7 Lite product line – A tablet that fully meets the needs of entertainment, reading newspapers, watching movies, playing games or simply a device. serve the learning of young children. With a modest price of just over VND 4 million – Samsung Galaxy Tab A7 Lite will surely easily win the hearts of the majority of users in the Vietnamese market.
Big screen, great experience
Although it is only in the mid-range segment, but Samsung gives the Galaxy Tab A7 Lite a lot of favors. The most prominent is probably still a display size of up to 8.7 inches TFT LCD with a resolution of 1340×800 pixels, a 15: 9 ratio that can accommodate most of the usual entertainment needs and grip experience. weight in hand.
The display with a reasonable size of 8.7 inches combined with a thin screen border – Galaxy Tab A7 Lite is just enough for you to feel comfortable when using it, taking it with you wherever you go without any problems. "oversized" status such as 10-inch or larger tablet devices.
Rigid finish, comfortable to use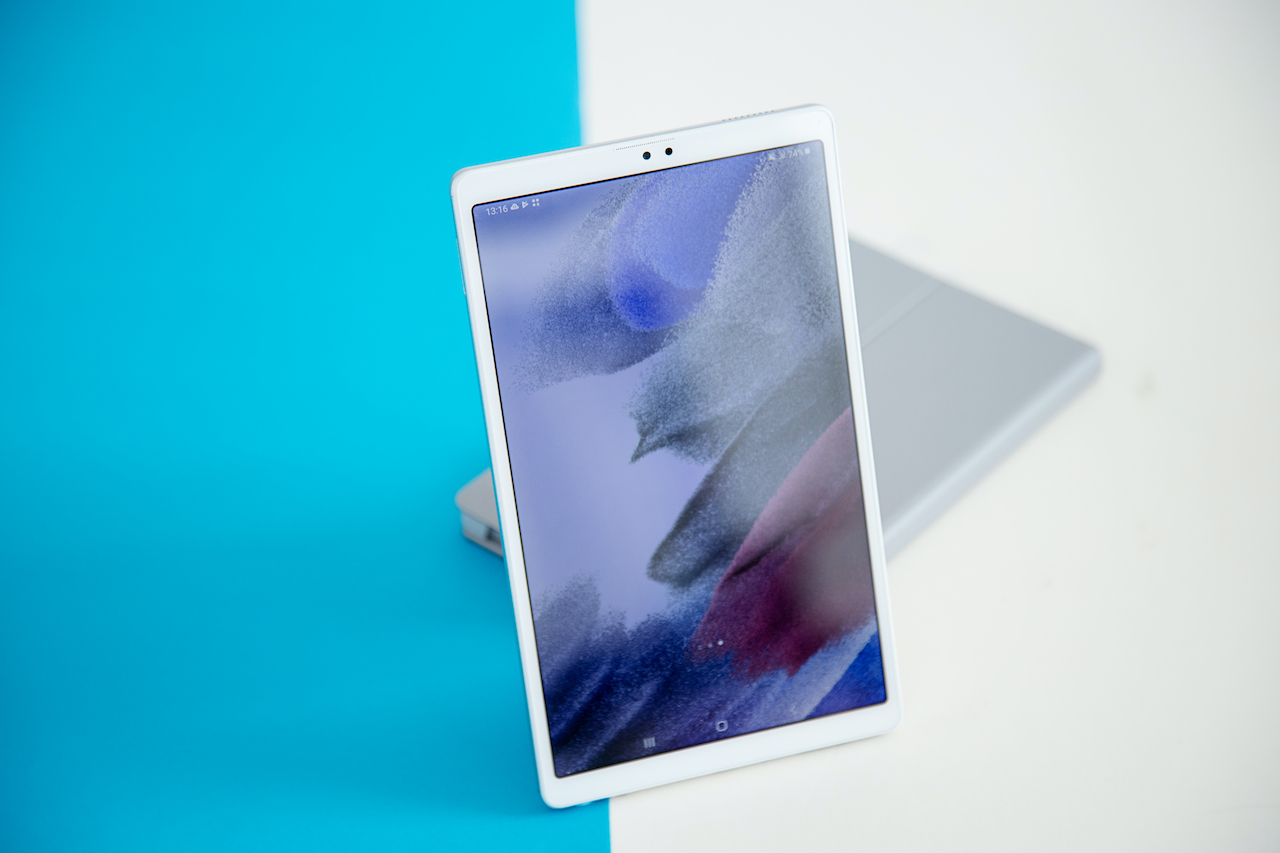 Samsung Galaxy Tab A7 Lite has a modern design with ultra-thin screen edges, so it has a screen ratio of up to 81%. The chassis is finished with metal, giving it a solid, luxurious and durable feel over time, not creaking like some tablet products using plastic materials in the same segment. And yet, users can comfortably use the Galaxy Tab A7 Lite with one hand for a long time thanks to its neat overall size, light weight of 371g and a thinness of only 8mm.
Performance meets "Standard – Enough"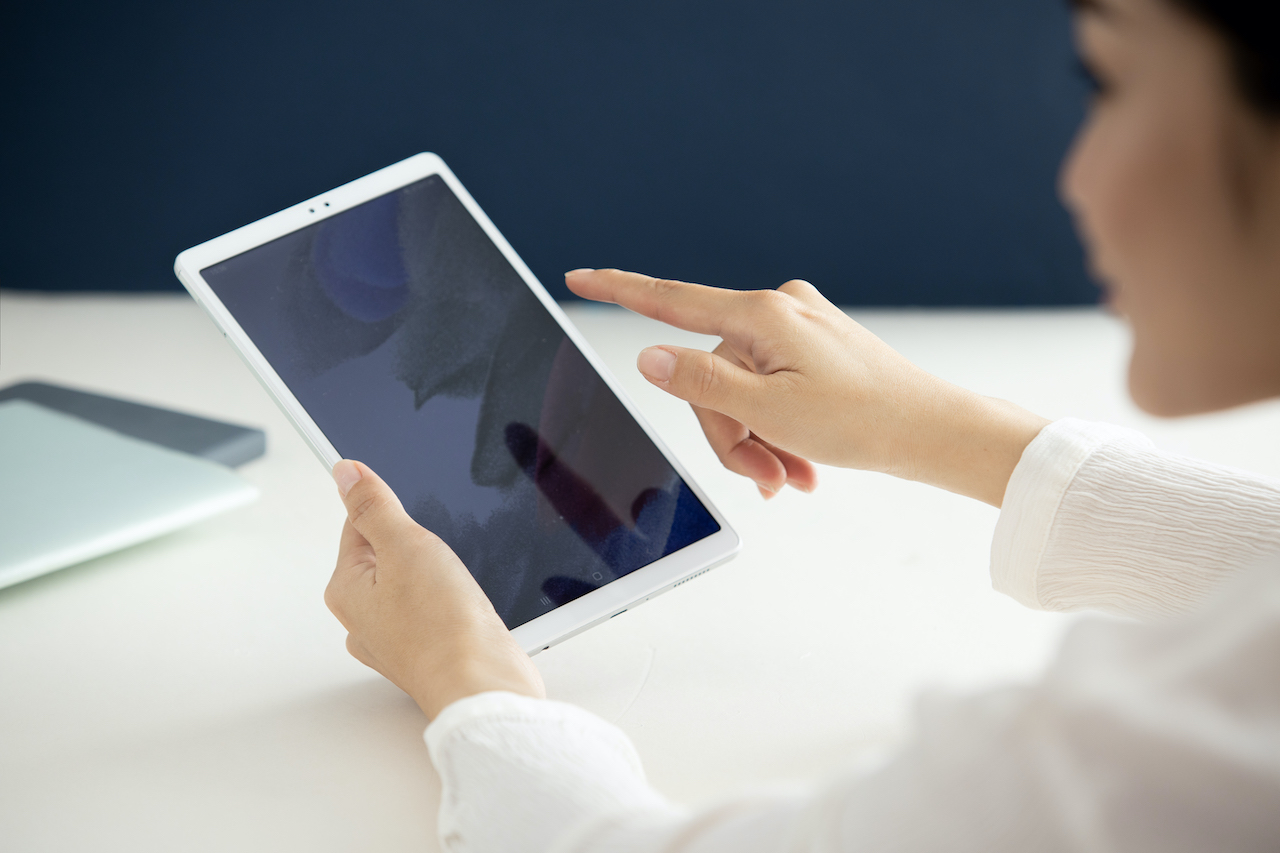 Not inferior to other competitors when Samsung uses high-performance Helio P22T processor (MT8768T, Quad 2.3GHz & 1.8GHz), 3GB RAM. Offers noticeably smoother and more fluid performance than its predecessor Galaxy Tab A8 (2019). Specifically, the multi-application and graphics performance scores increased by 75% and 92%, respectively. As a result, the Galaxy A7 Lite meets today's popular games, watching high-resolution videos or multitasking with many applications at the same time. In addition, 32GB internal memory and additional support for an external microSD card slot up to 1TB can freely store documents, good movies, photos and videos taken from the device.
Surround sound system and dual speakers with support for Dolby Atmos
Galaxy Tab A7 Lite is very refined by the company when equipped with Dolby Atmos technology with impressive surround sound effects, working strongly on a dual speaker system. Bringing great experiences with true, vivid sound, meeting the needs of entertainment, watching movies or playing games. In particular, the sound system will become even more perfect when users use it in screen rotation mode.
High battery 5,100 mAh, fast charging ability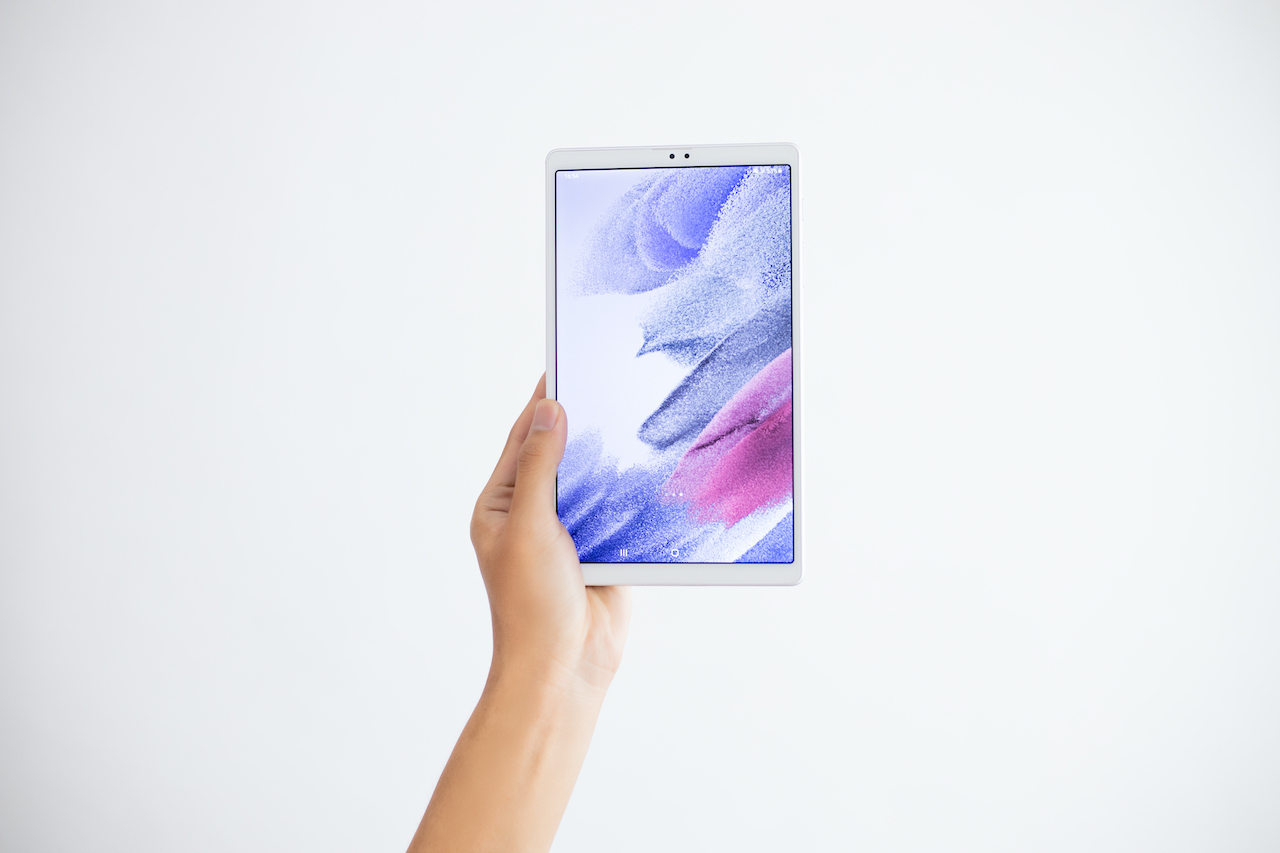 Samsung equips Galaxy Tab A7 Lite with a battery with a capacity of 5100mAh, the device can operate throughout a long working day. With the use of LCD screen and new processor, the battery life of the device is even more optimized. And yet, the Galaxy Tab A7 Lite with 15W fast charging through the standard Type-C connector makes it easy for users to maintain long, seamless battery life wherever they are.
Epilogue
With a price of only 4.49 million VND – Samsung Galaxy Tab A7 Lite is really an extremely reasonable choice for those who are expecting a compact tablet, luxurious metal frame, sturdy, responsive configuration. well suited to everyday tasks, integrating many leading technologies such as surround sound system with dual Dolby Atmos speakers, fast charging, face recognition, Samsung Knox and stable battery life.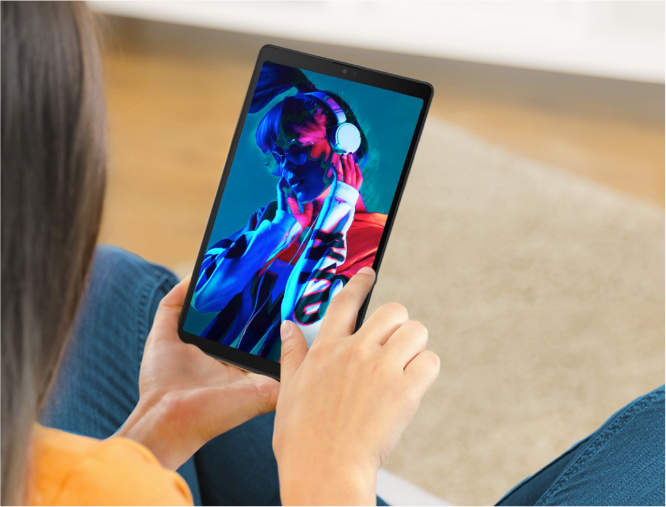 The product is now officially on shelves at smart device distribution stores, including 2 color versions: Cosmic Gray and Silver Galaxy. Especially when buying Galaxy Tab A7 Lite from June 1 to June 30, customers will be offered a special package including: 0% Interest Installment Installment Offer and TV360 Free Movie and TV Package in 6 months.
Nguyen Khoa
.