Recently, Nissan has launched e-Pedal smart pedal technology. This technology helps drivers to perform many operations with just one pedal.
New Nissan Leaf electric car model of Nissan Equipped with many modern technologies, most notably e-Pedal technology. Nissan representative said that Nissan is the pioneer of technology a pedal at the time of launch. However, many car experts consider the new BMW to be the first car manufacturer to research, test and equip this technology.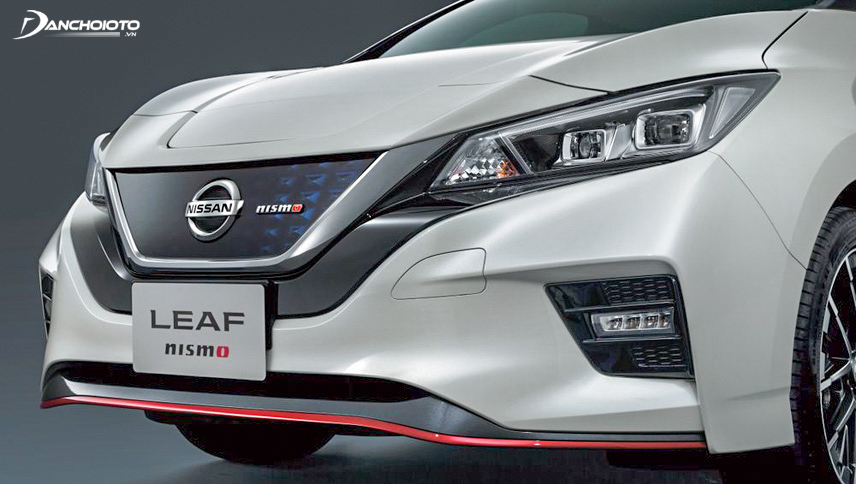 New Leaf model
Smart pedal was first piloted by BMW in the Mini E in 2008. The results of the experiment were not satisfactory, so BMW stopped developing this technology. Unlike BMW, Nissan has a more thorough view of e-Peal. New technology on Nissan vehicles This makes driving easier, more comfortable and more flexible. The driver will limit the confusion of the pedals and increase the ability to focus on steering as well as handle unexpected situations on the road.
Cars equipped with E-pedal will have two modes: default mode and E-pedal mode. When the car is in the default mode, the pedals still function as a regular car. To switch the vehicle to E-pedal mode, the driver only needs to click the E-pedal button installed near the gear shift lever. The car will automatically switch to E-pedal mode, at this time the driver only needs to use a pedal at the accelerator for many different operations such as acceleration, braking, deceleration, start …
Push button E-Pedal
If the driver removes the accelerator pedal from the pedal while the E-pedal is activated, the vehicle will immediately slow down. The driver may use additional brake pedals to stop the vehicle. At this time, the hydraulic system will be automatically activated to keep the vehicle in a stationary position. E-pedal is New technology in cars help the vehicle stay on the slope with up to 30% slope in both up and down directions. When the driver begins to step on the gas, the car slowly moves.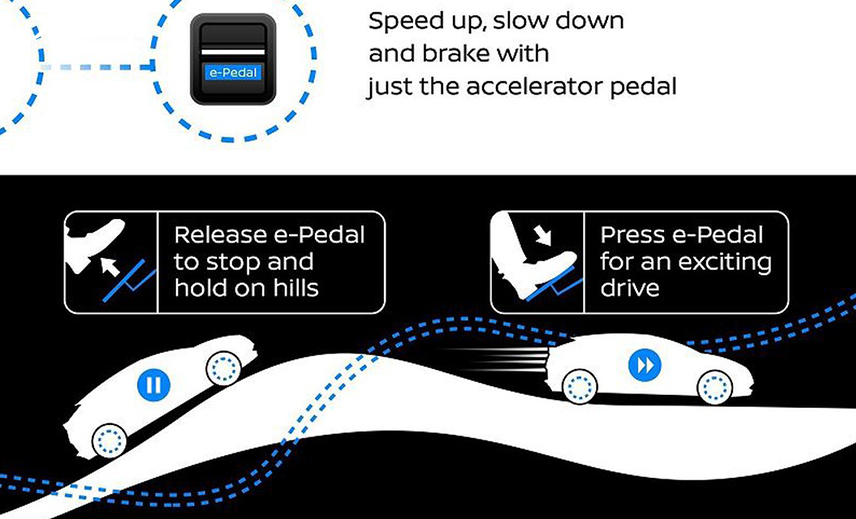 Technology illustration of smart pedal
In addition, when the vehicle decelerates or stops, the E-pedal causes the car brake lights to glow automatically as if they were on a regular vehicle. Nissan engineers claim that E-pedal not only brings convenience to car users but also helps to save car power significantly.
Minh Duyen