Nintendo proceed to submit improved product forms to prepare an upgraded version of the original Switch, with new processors and memory!
Nintendo just launched Switch Lite, a smaller, cheaper version of Switch, but that's not the only plan Nintendo: "Hybrid prince" Switch will also be upgraded with new processors and memory, according to the FCC's Federal Communications Commission.
New processors can help this console improve battery life, reduce game opening time, get less hotter …
Application form Nintendo sent as Class II Permission Change, making it possible to improve its current product and not need to review it to open it in the US.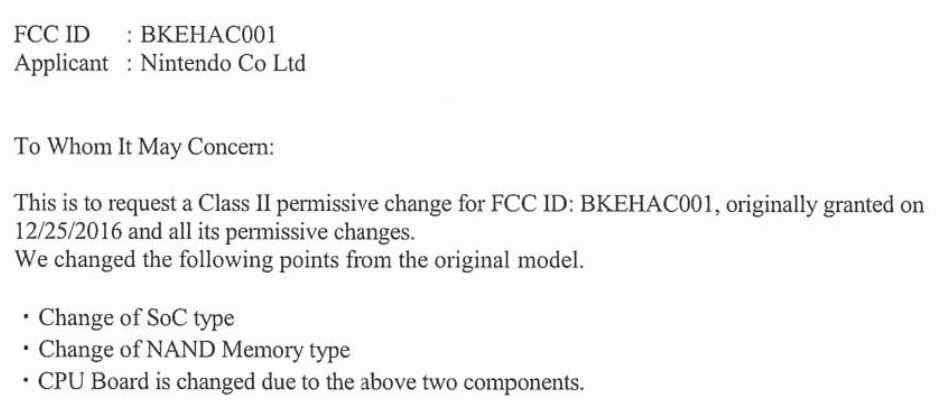 In the form, we can see that the company will make changes to the system (on-chip SoC) that integrates both the main processor and the graphics of the machine, and the type of flash memory (NAND memory).
This change is probably understandable when Switch Lite has just been announced by the company and will own a new processor that will save more power. It is possible that Nintendo will standardize and apply this chip to the later versions of this console, instead of the older Nvidia Tegra X1 processor.
However, this is not the successor version called Switch Pro, which is recently rumored by the online community. Therefore, if anyone is waiting for news about Switch Pro, we have to wait Nintendo Turn on more.
(Visited 3 times)


Killou