If you are passionate about making Tiktoker, the front camera will be more necessary than the rear camera. Grasping that, the new Vivo V21 5G launched early last month is such a product.
With a 48 MP camera, it is more than enough to meet the needs of filming or taking photos with high quality. Along with that, its design and configuration are also quite outstanding.
Break the box, feel it in your hand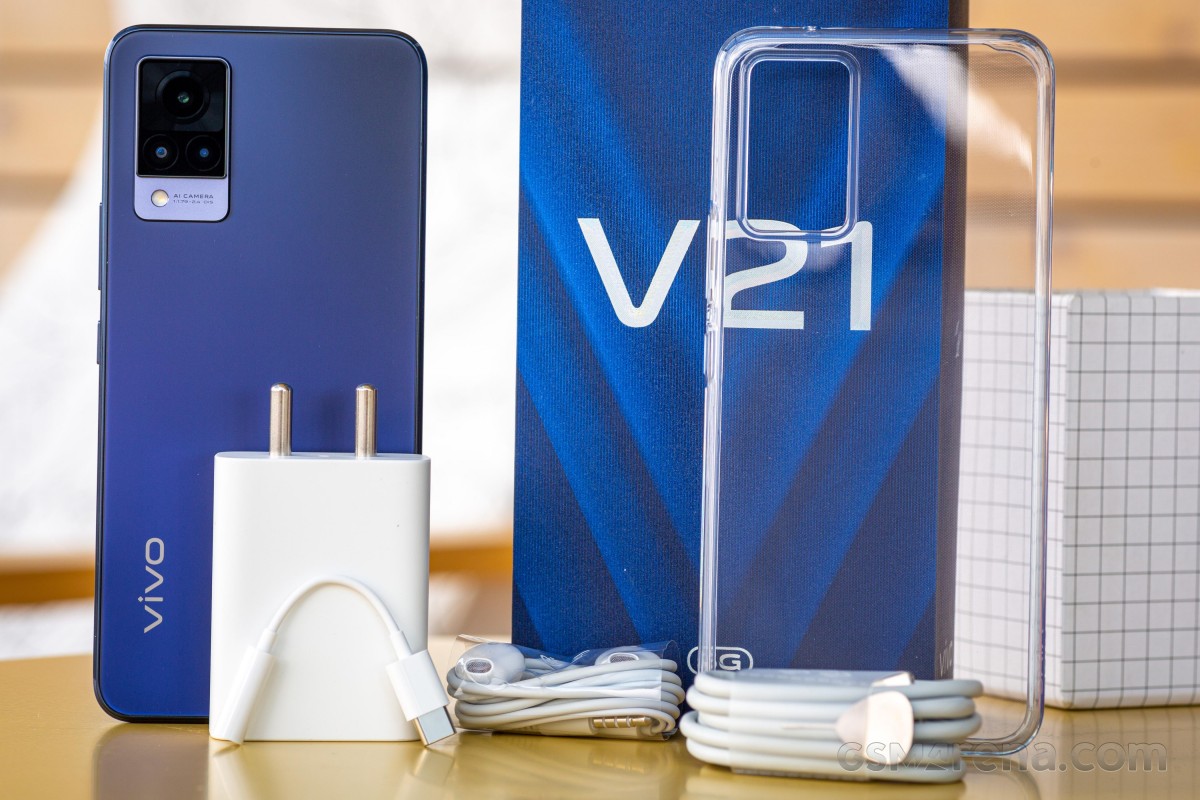 Vivo V21 5G is housed in a pretty box. Not just a machine, you will receive all accessories such as a case, a USB-C cable, a fast charger, a headset with a 3.5mm jack and a USB-C to 3.5mm jack converter.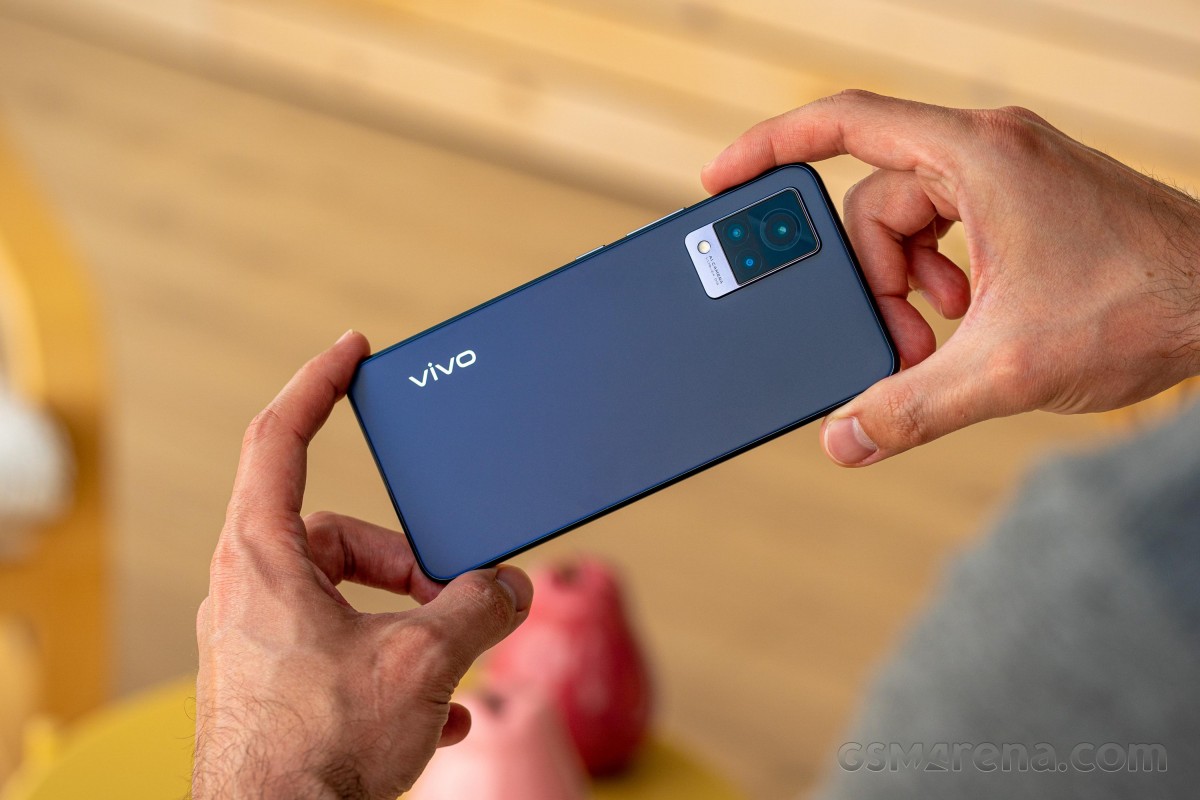 When in the hand, vivo V21 feels sleek and clean. This seems to be a common design language across Vivo's product lines. The feeling of holding the device in the hand is very light and almost no need or discomfort.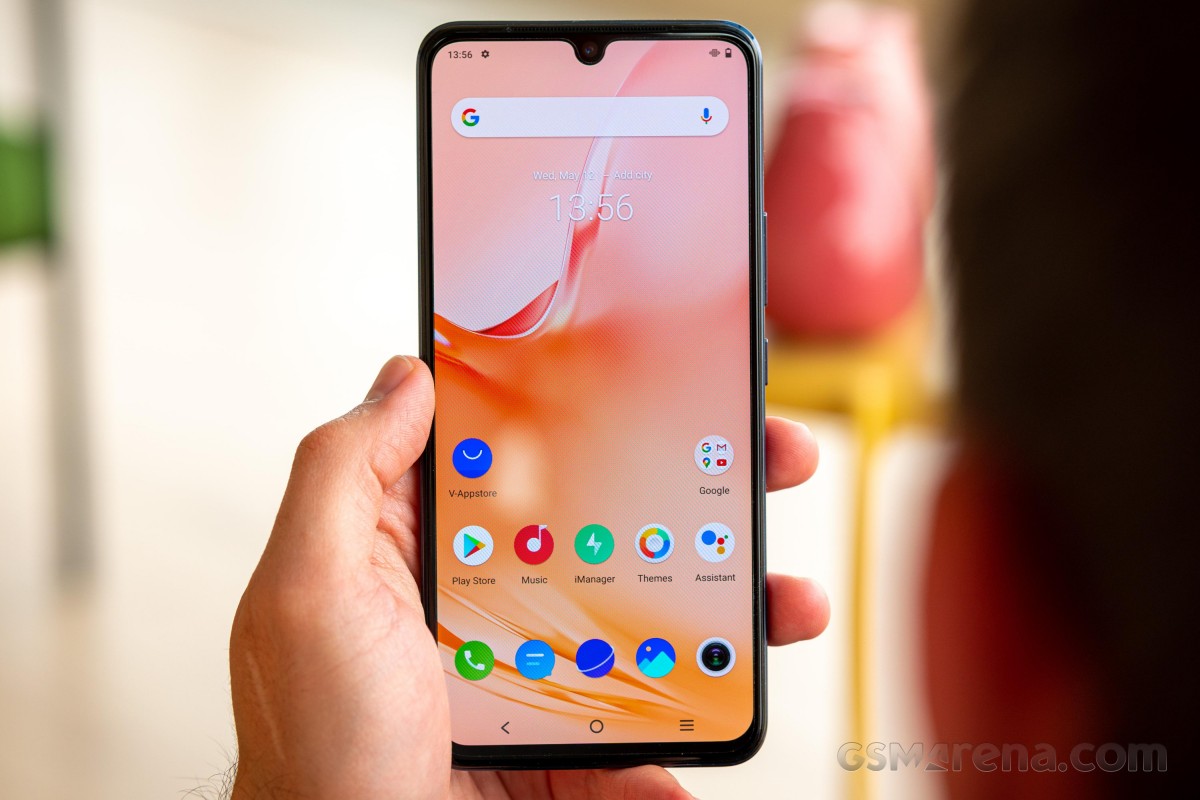 For those who like the feel of the hand, vivo V21 may not bring that. However, if you often hold the camera to shoot, shoot or watch movies, the light weight will be a great advantage.
Screen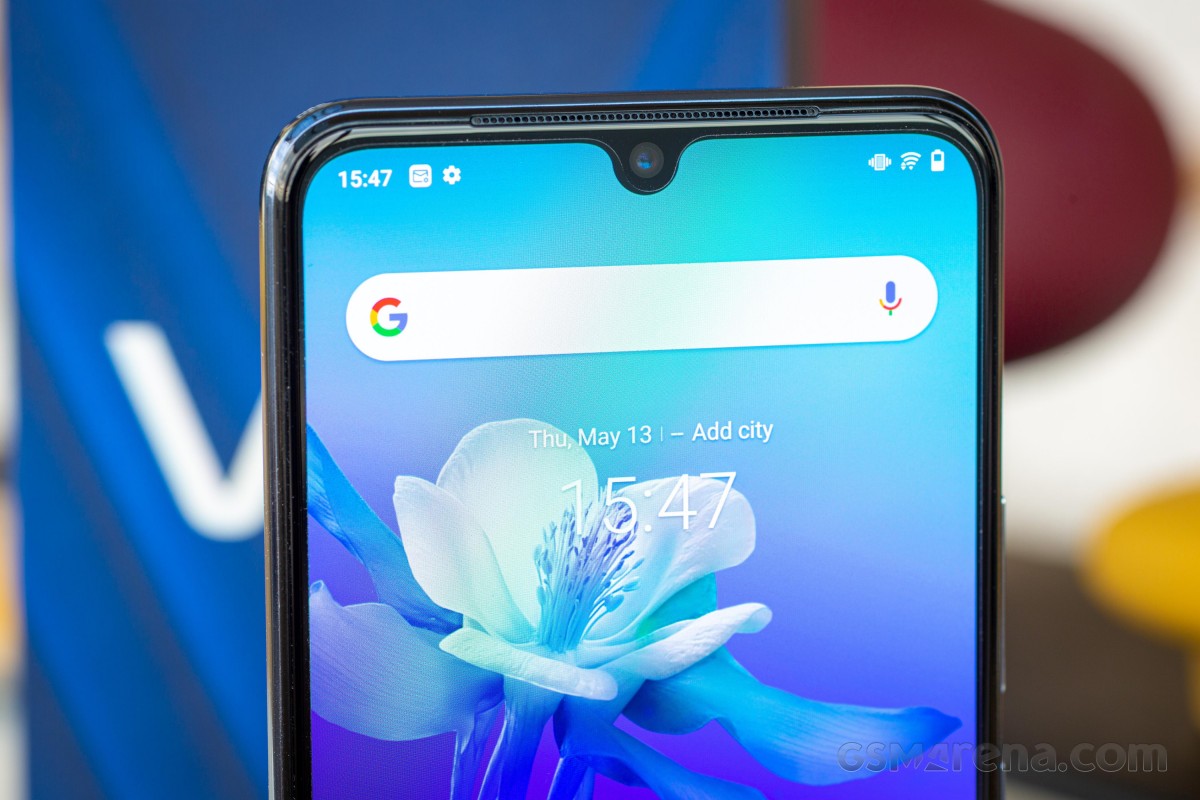 Vivo uses waterdrop screen technology on the V21 to create a rather large concave in the middle but does not affect the overall layout of the screen.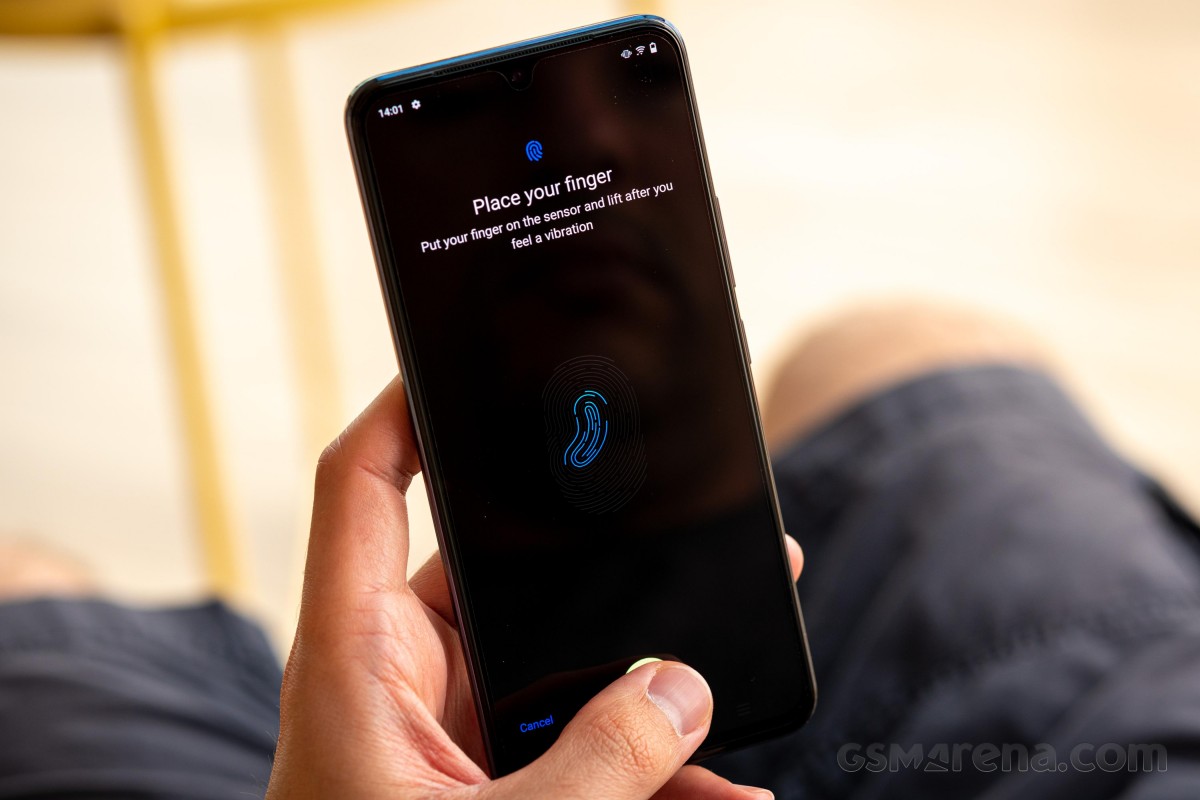 In addition, the company also integrated fingerprint recognition technology hidden under the screen more convenient for users.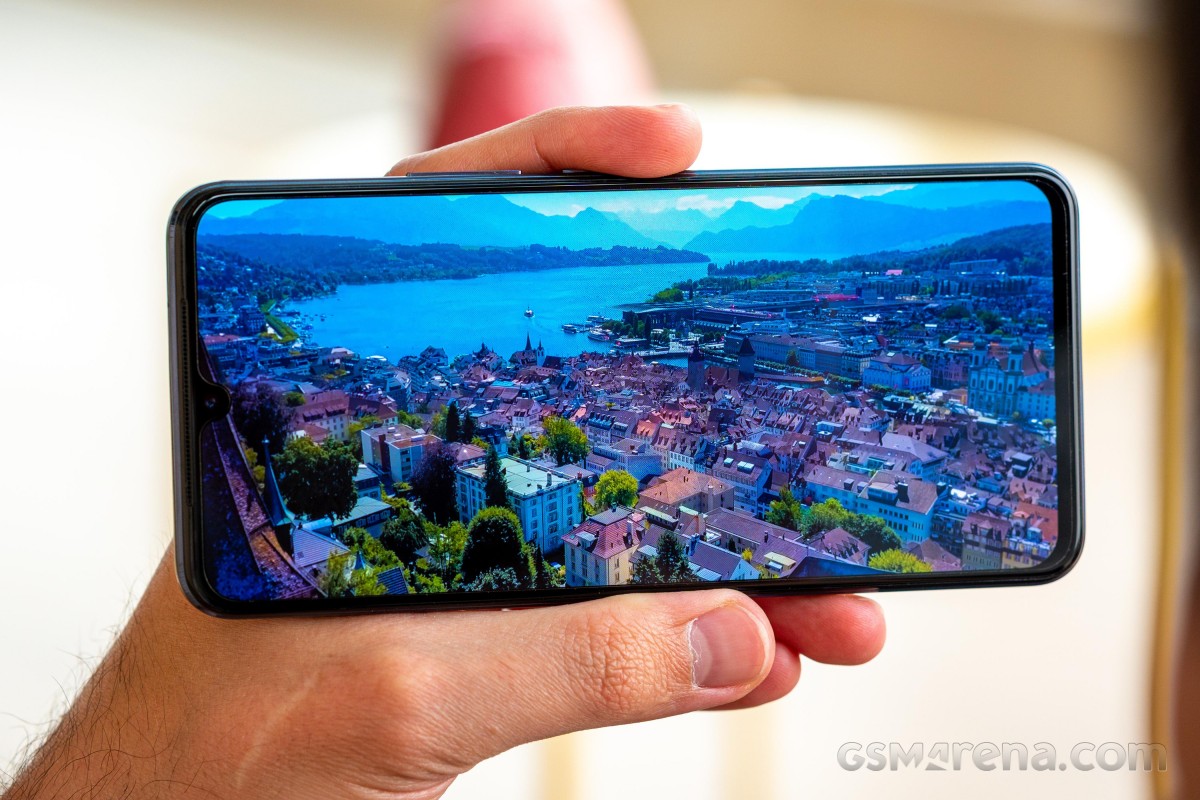 Vivo V21 5G has an impressive screen quality even in the mid-range. That 6.44-inch AMOLED screen supports HDR10 and refresh rate to 90 Hz.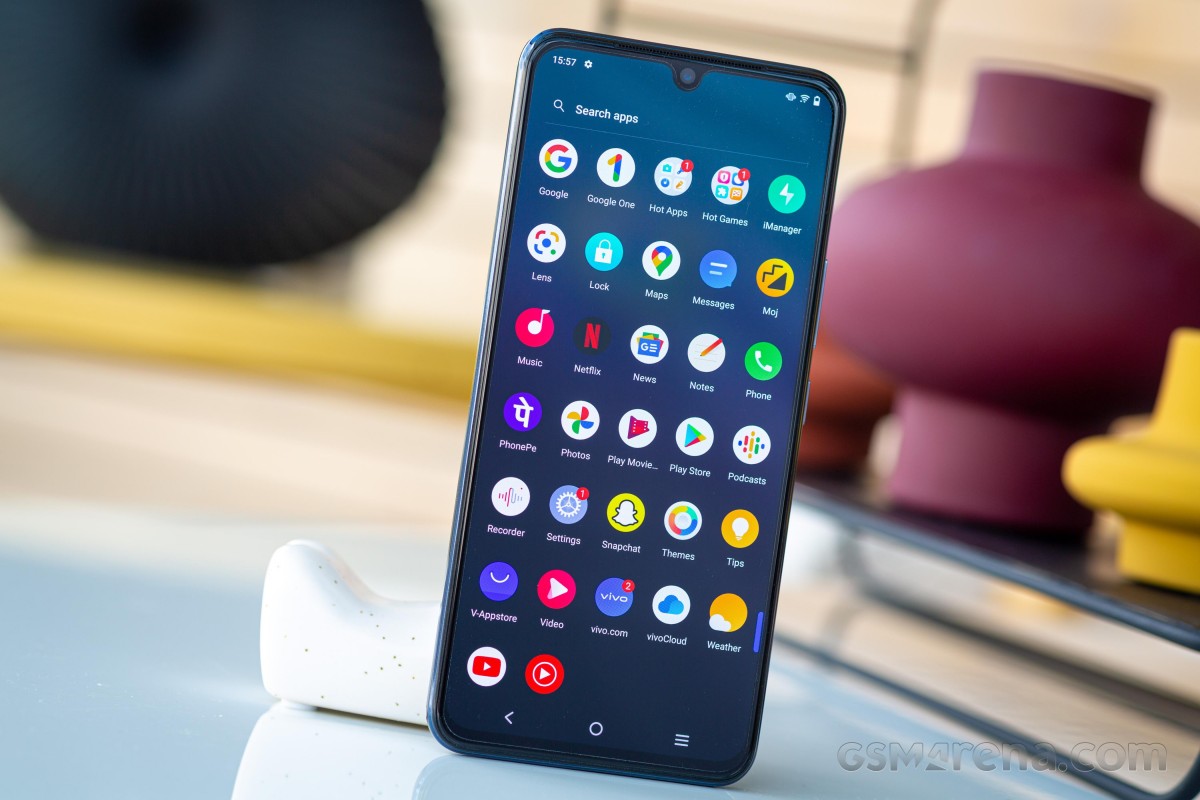 As a result, it can display fairly vibrant colors and show smooth sliding, swiping, scrolling and effects in Tiktok. In addition, the screen brightness is also quite good in bright outdoor light.
Performance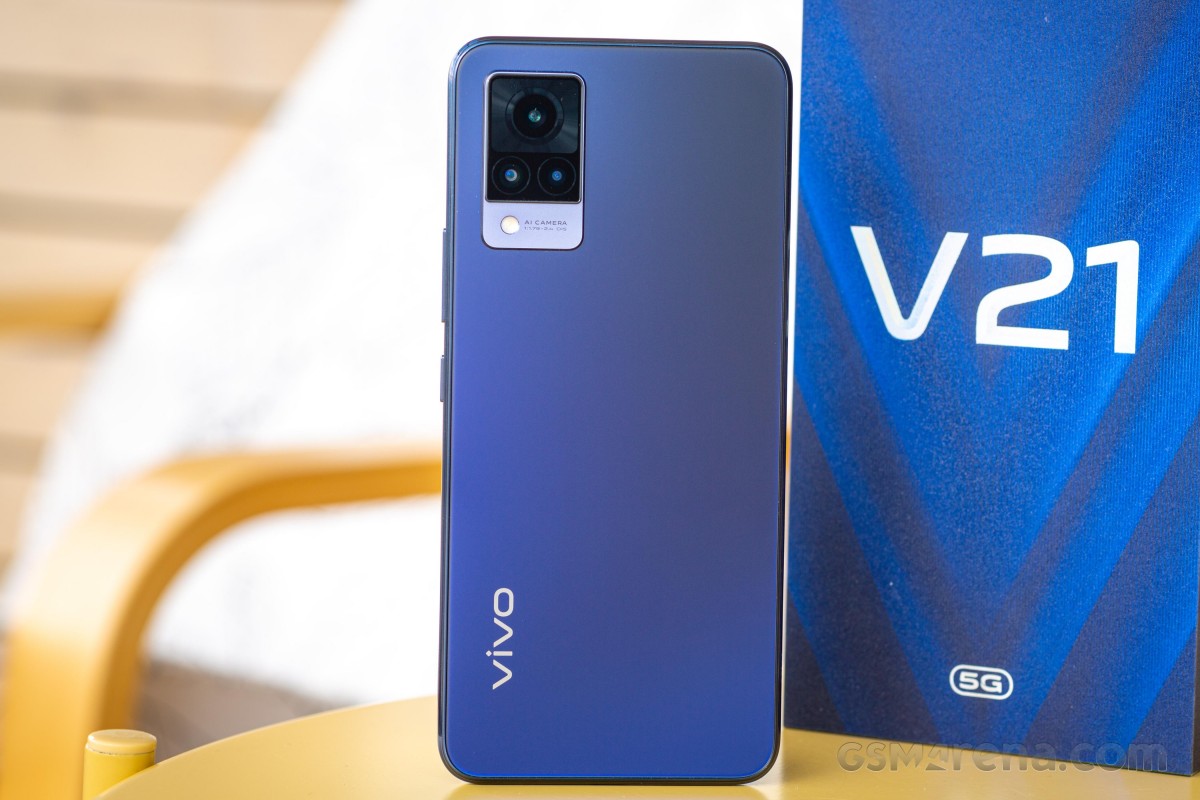 Vivo V21 is developed based on MediaTek Dimensity 800U chip. This is a fairly stable mid-range chip with a 7nm process. Dimensity 800U offers all-round performance. Combined with 8GB of RAM and 128GB of high-speed UFS 2.2 storage, this chip delivers smooth processing in common functions such as watching movies, reading newspapers, checking work.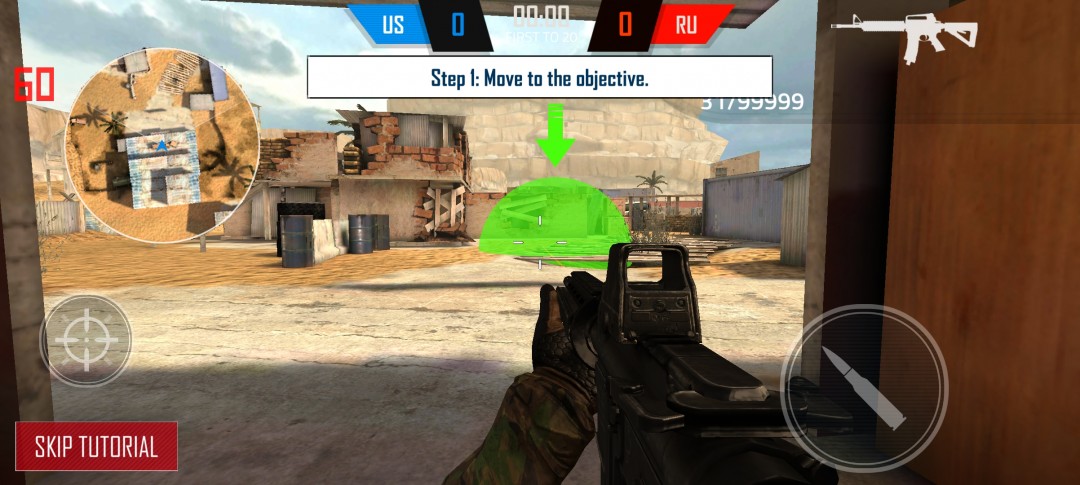 For gaming especially high profile games, V21 can load quite fast without any problems. However, the machine can only reach a maximum frame rate of 90hz in some cases. In most testing, the screen speed stayed above 60Hz.
If you really want to experience mobile games at extremely high frame rates, you should look for high-end smartphones with higher refresh rates.
Camera systems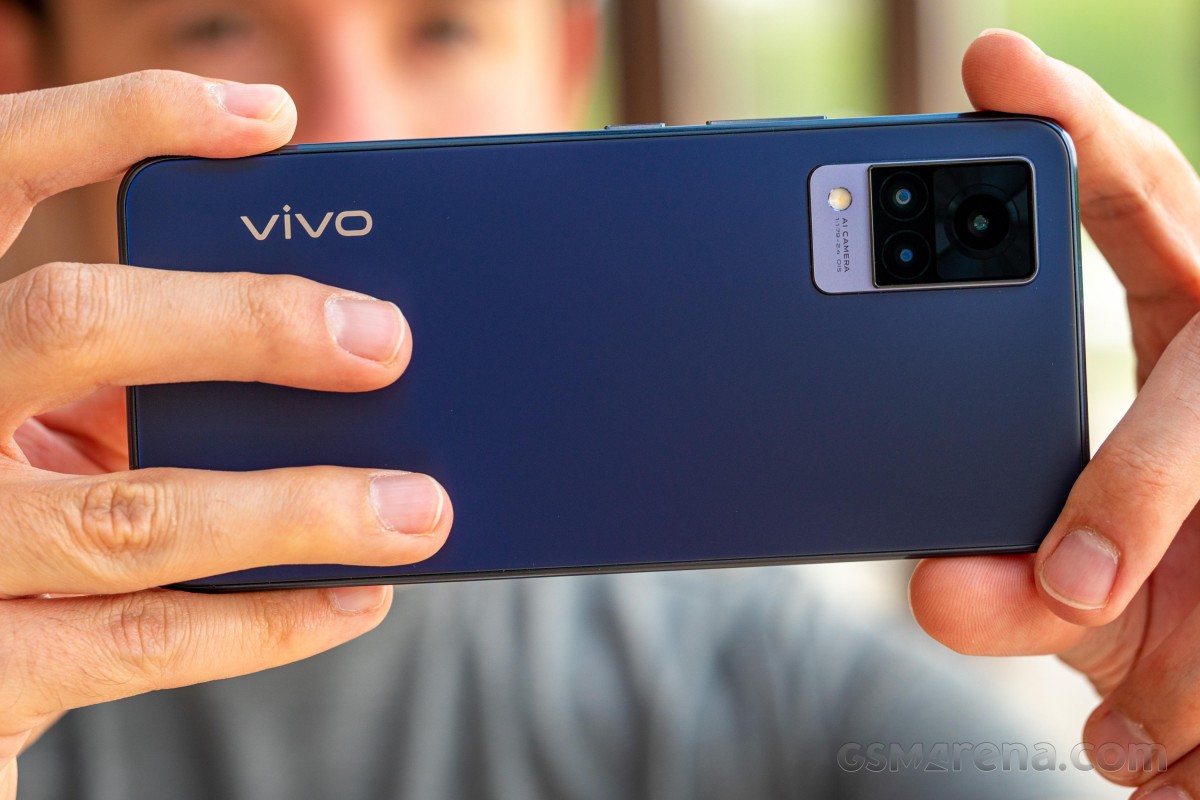 Vivo V21 5G has a camera setup that includes a 64MP main lens that supports OIS and fast focus. Next is the 8MP ultra-wide lens but without autofocus. Finally, a 2MP dedicated macro lens.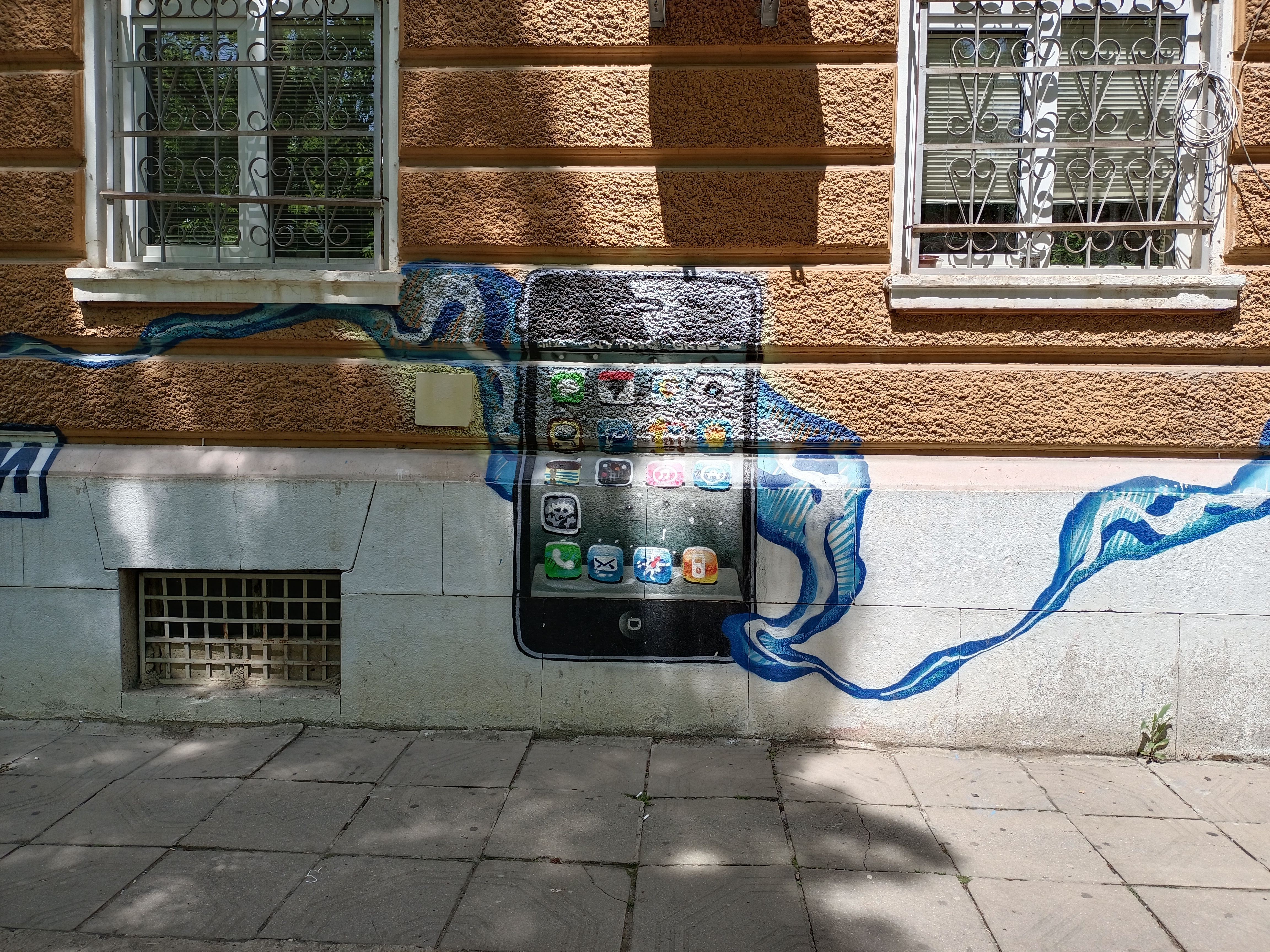 The main lens can give quite good image quality with high detail and vibrant colors.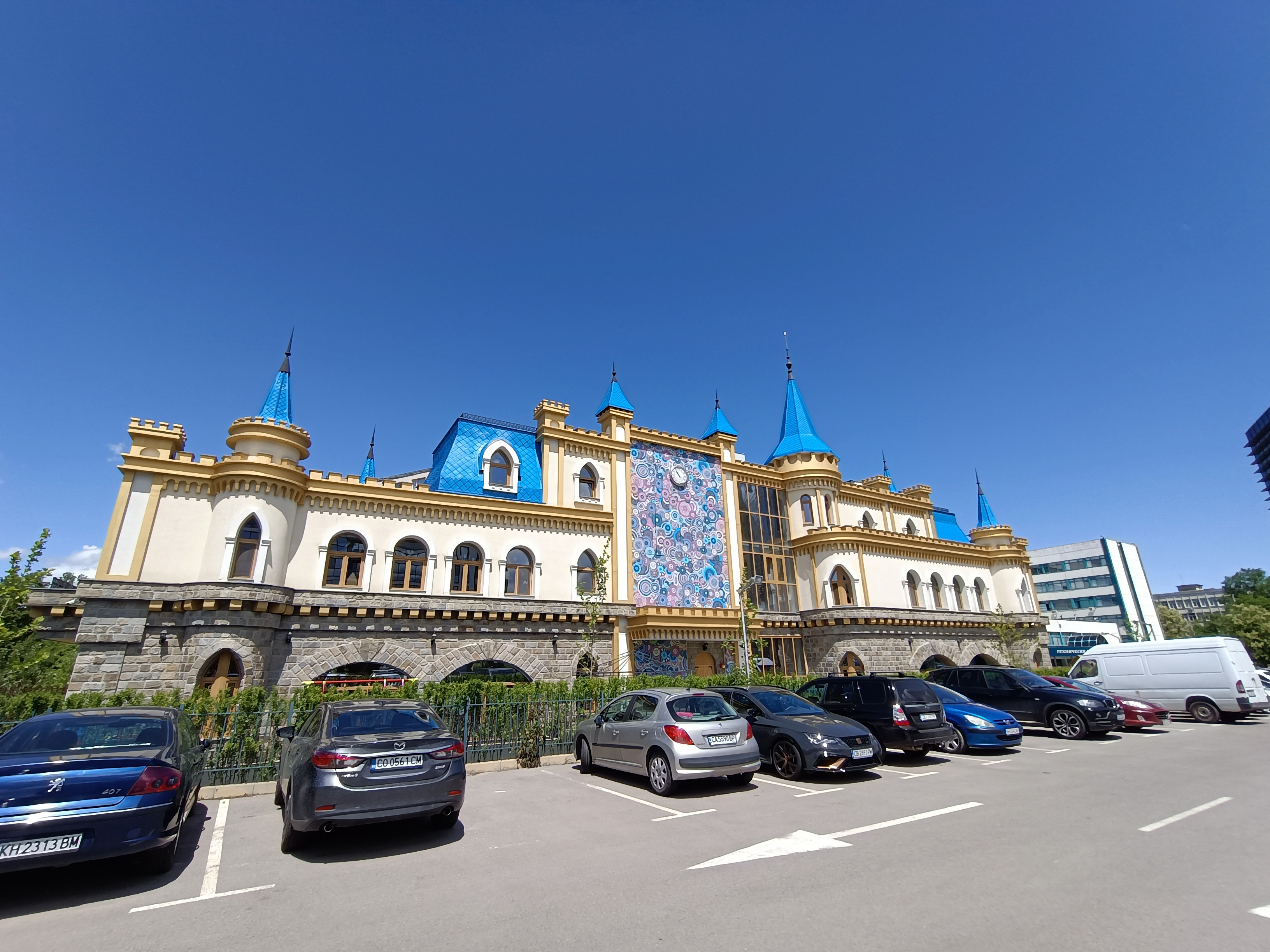 The ultra-wide lens is also decent quality, although it can be out of focus at far corners. Of course, the colors are also less vibrant.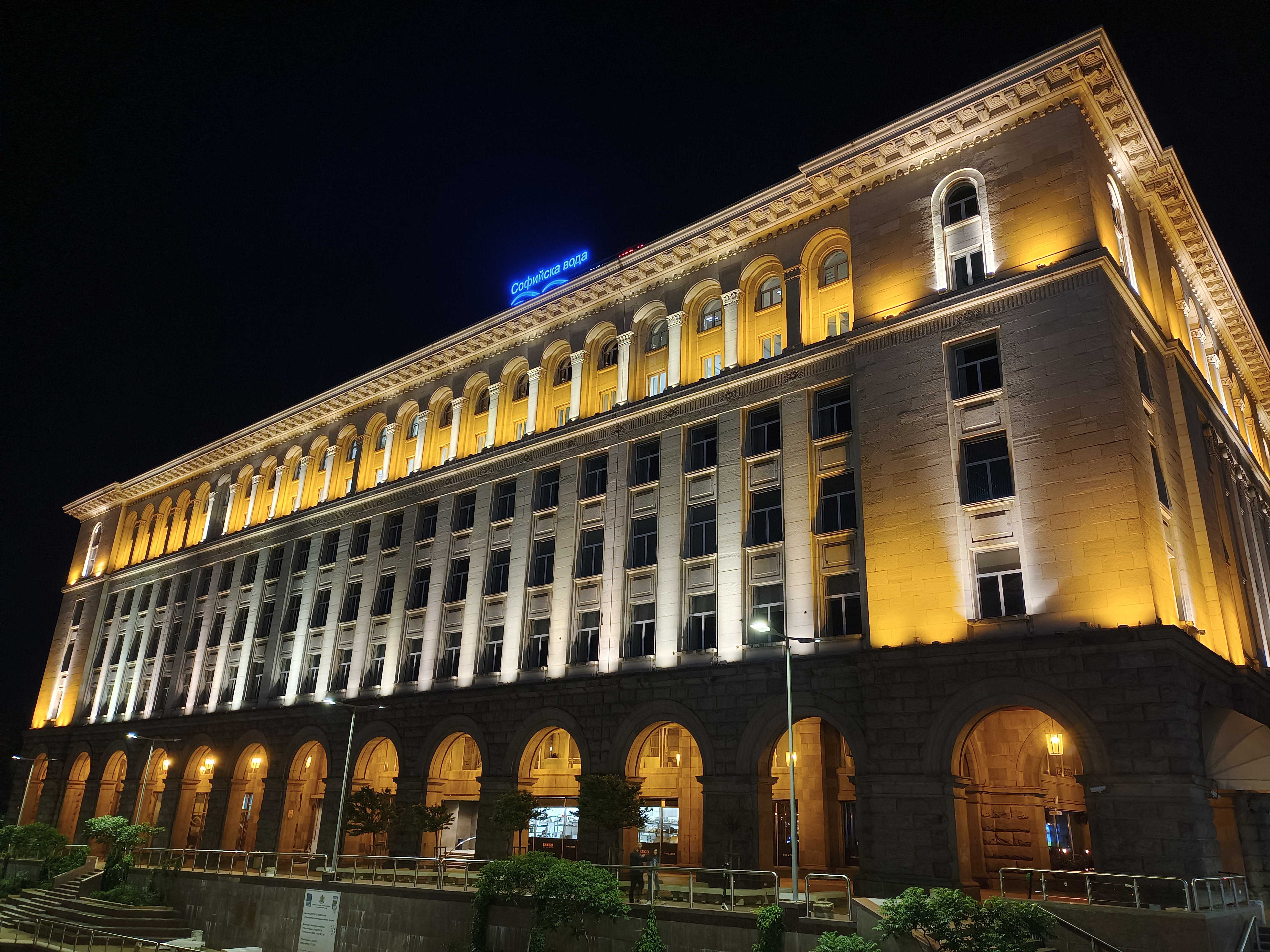 The night vision of the machine is quite good if turned on, it will focus well in well-lit areas while the light areas will be slightly noisy.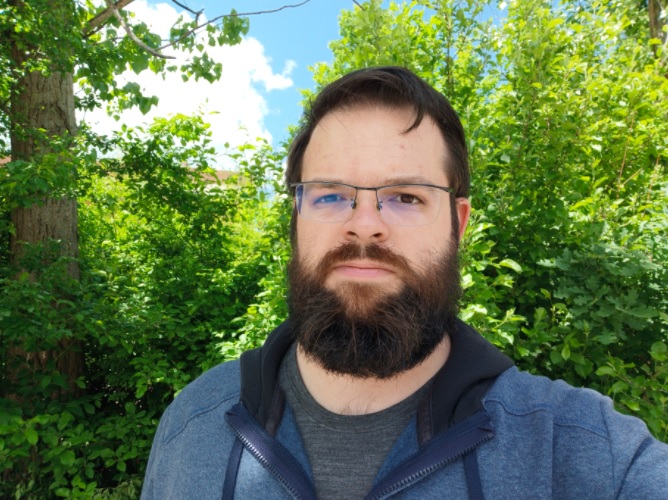 The 44MP front camera is the highlight of the V21. It is as powerful as the rear camera and can produce high-definition photos, vibrant colors as well as impressive video recording capabilities.
Battery life
Vivo V21 5G has a decent battery with 4,000 mAh . Not too bad with a body thickness of only 7.3mm. That also doesn't stop the vivo V21 5G from doing very well in the battery endurance test with 123 hours on standby, almost 17 and a half hours when watching videos. Overall, it's quite enough to last a whole day.
Vivo V21 5G is equipped with self-developed FlashCharge 2.0 technology that reaches a maximum charge of 33W. The device can charge up to 64% after 30 minutes and will be fully charged after about 1 hour and 5 minutes.
Ending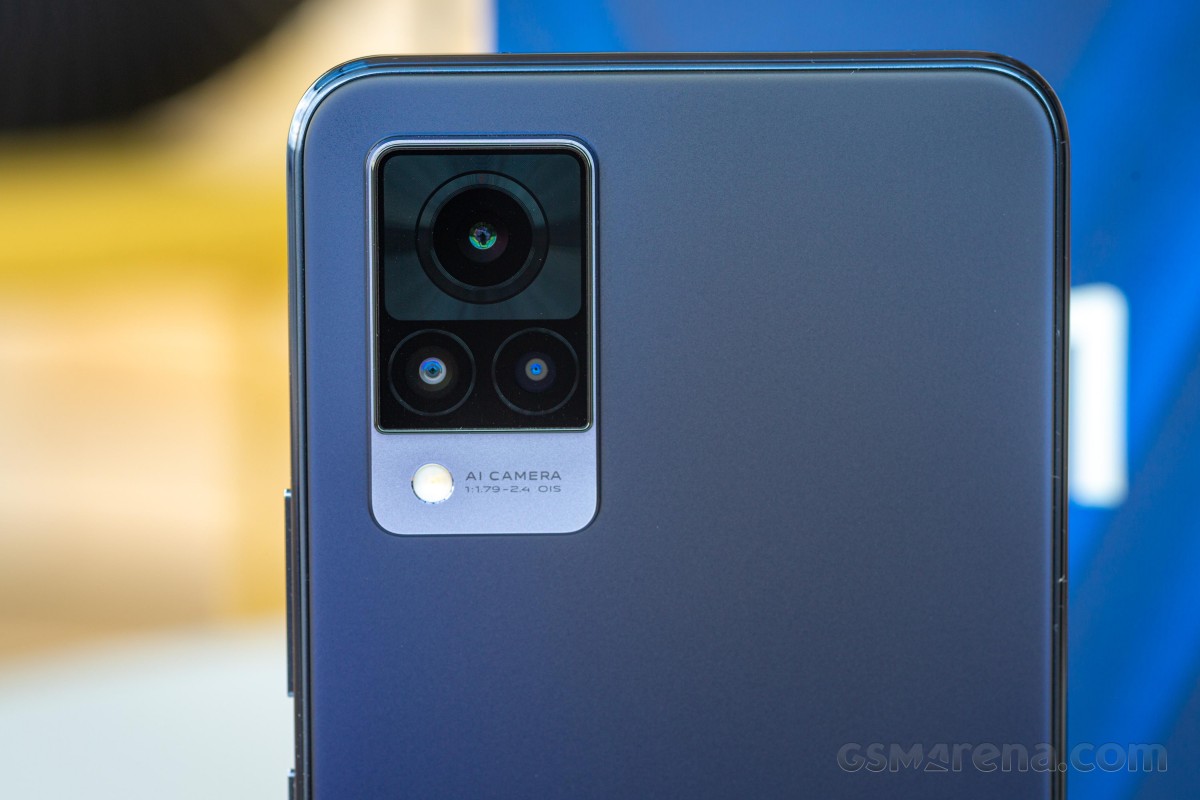 Vivo V21 5G really possesses an outstanding configuration in the mid-range segment today. Although it is a bit poor while playing games, you will get a smartphone that does many other things well such as watching movies, surfing the web or recording Tiktok, video calling thanks to the 44MP front camera.
(Photo: gsmarena)
.