(Techz.vn) The new version of the Toyota Camry has just launched has impressed with its luxurious design and a series of worth-for-money upgrades.
Recently, the Toyota Camry 2021 officially landed in the European market after its launch in the US market not long ago. Compared with its predecessor, the Toyota Camry 2021 is considered to be "transformed" in both design and equipment.
In terms of design, the Toyota Camry 2021 has a large, low-set steering wheel, bringing a sporty and modern look to the car. In addition, the car is also equipped with 17-18 inch alloy wheels with Deep Metal Gray paint.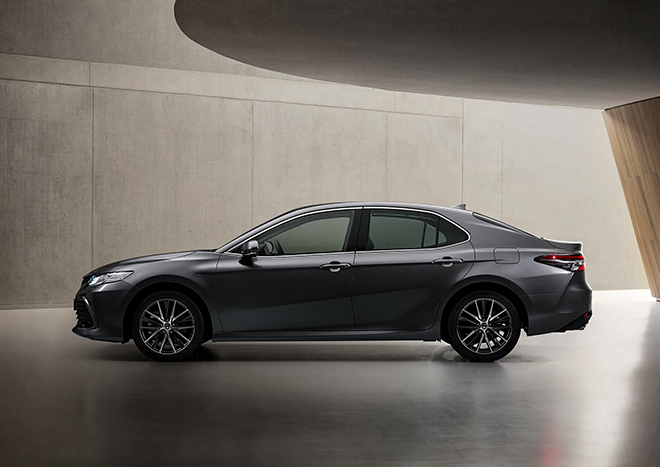 In the interior, the Toyota Camry 2021 has a 9-inch infotainment screen floating on the dashboard with support for standard Apple CarPlay / Android Auto connectivity, leather seats with 2 color options including beige or in black, wood trim details with new titanium trim.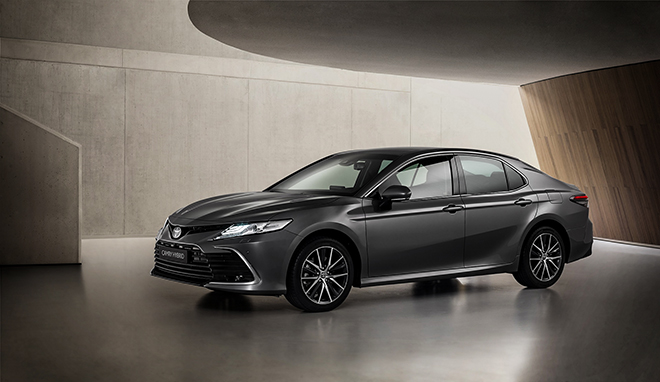 In terms of engine, Toyota Camry 2021 uses a 2.5-liter, 4-cylinder electric hybrid engine that produces 215 horsepower capacity. In-vehicle safety features include an updated Front Collision System that includes daytime forward vehicle detection, emergency steering and intersection assist, and an intelligent adaptive cruise control system. with improved road sign assist and improved lane tracking assistance.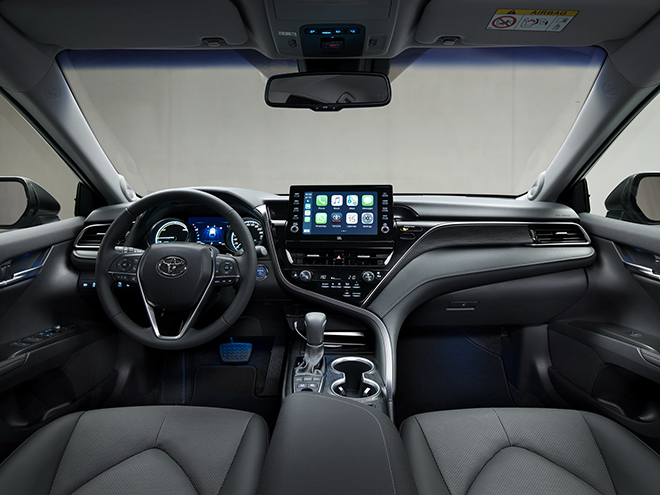 It is known that the Toyota Camry 2021 will be on sale in the European market in the first quarter of 2021. It is not clear after the European market whether the Toyota Camry 2021 will be introduced in other markets or not.
.