In 2020, VinSmart officially launched a camera phone hidden under the screen called Vsmart Aris Pro. Join me in Vsmart Aris Pro's hand to see the technology level of Vietnam that we do not fit.
See more: [Chính thức] On hand, quick review Vsmart Aris: Water drop screen, configuration and features like Aris Pro
Vsmart Aris Pro affirms Vietnam's scientific and technical level to the world
It can be said that from the time "teased" to the time of its launch, Aris Pro has attracted many technology users about a camera phone hidden under the screen. With Aris Pro, this phone has helped VinSmart become one of the first in the world to successfully apply hidden camera technology under the screen and completely affirm its ability to master pioneering technology. world class.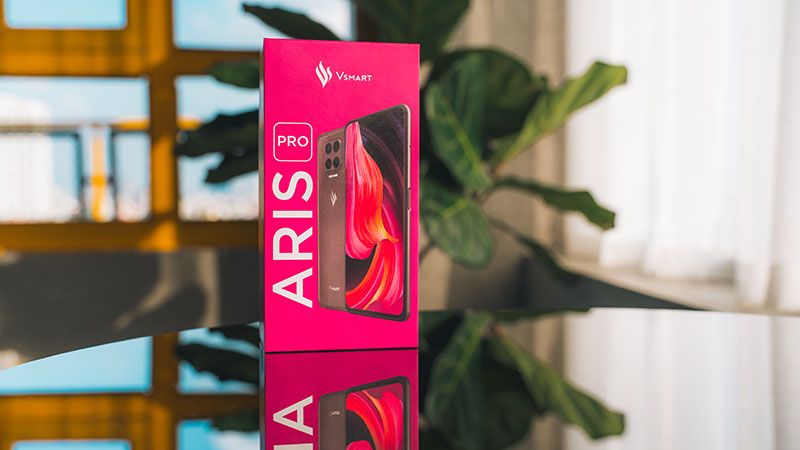 Just as simple as many other products, Aris Pro's box is compact and has a very prominent lotus-pink color, which is also the color of the lotus flower – Vietnam's national spirit flower.
Inside the box we will have turn Aris Pro phone, USB-C cable, QuickCharge 3.0 18W fast charger and a headset.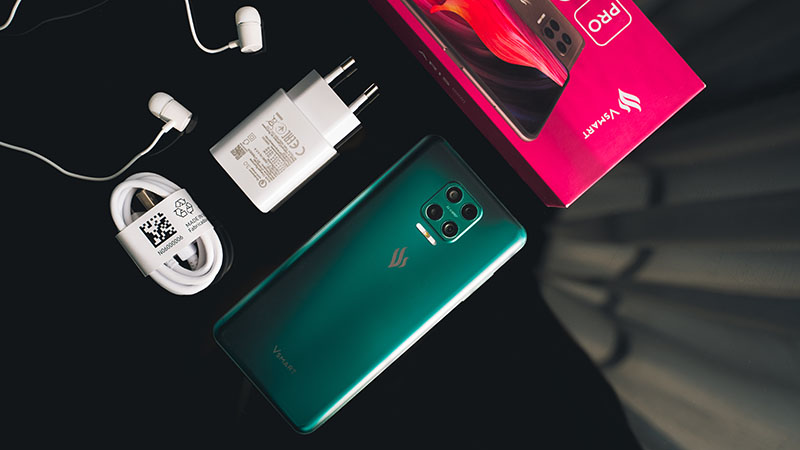 The camera hidden under the screen is a very difficult technology
In the tech world, launching first doesn't mean the best. We've seen in the tech world introduce flexible screens, then foldable screens, and eventually the most successful performer is Samsung. The same goes for the camera hidden below the screen. Although the Vsmart Aris Pro will be released later, the technology cannot be far behind.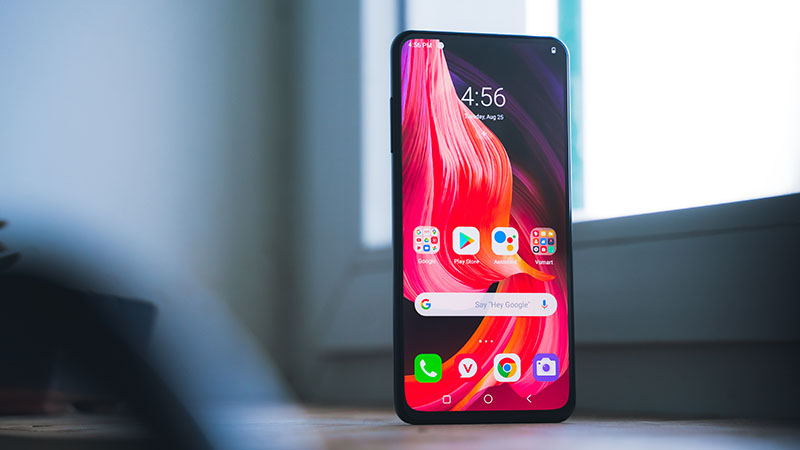 As I said, the camera hidden under the screen is a very difficult technology, in addition to the screen having to display pixels, it also has to act as a transparent glass so that light easily passes through the camera. To overcome technological difficulties, VinSmart has cooperated with VinAI Research Institute for Artificial Intelligence (under Vingroup) to develop AI technology to process VCam Kristal images exclusively for hidden cameras. screen.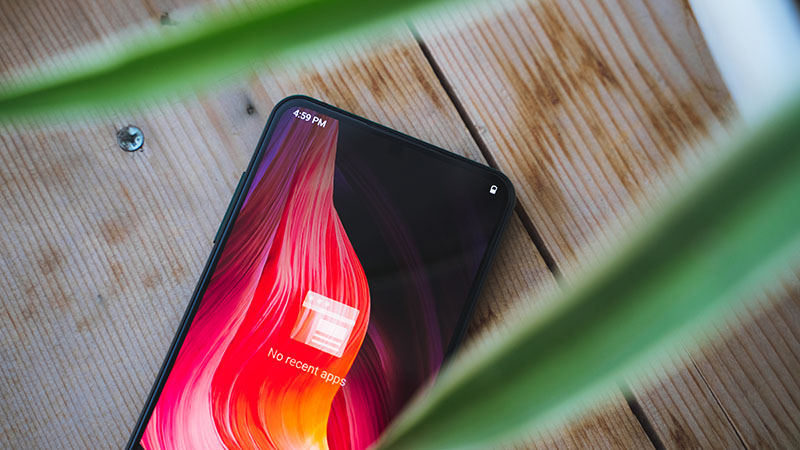 By incorporating AI algorithms and models in computer vision, computational photography, and special neural network architecture, the VCam Kristal application enables the elimination of image blur, missing, noise and flashes, color fidelity … create sharp selfies and at the same time completely improve the downsides of the camera hidden under the screen. VinSmart said that this AI algorithm will be continuously updated to improve the image quality on Aris Pro cameras throughout the product life cycle.
The design of Aris Pro looks complete with a screen that is almost 100% complete.
Because of using the camera hidden under the screen, Aris Pro has a full-screen design that is almost 100% covered, almost similar to smartphones using pop-up cameras like before. Aris Pro is equipped with a 6.39-inch AMOLED screen, Full HD + resolution and an aspect ratio of 19.5: 9.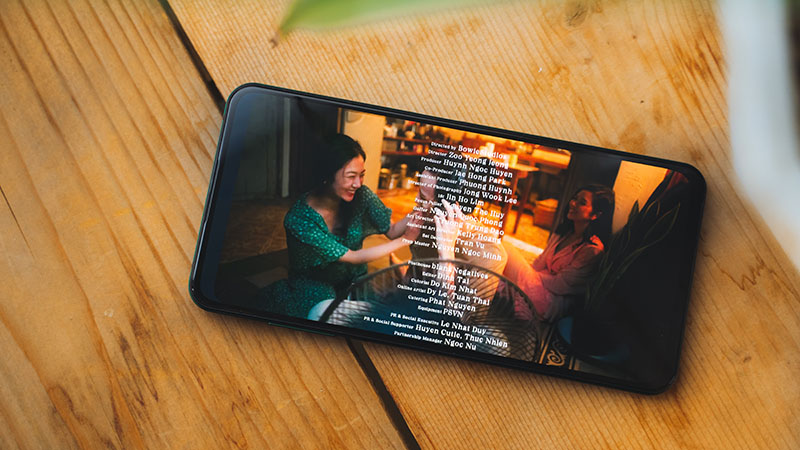 In terms of design, the Aris Pro is made of a metal frame, with curved rear edges, giving a comfortable grip. The back of this phone is made of glass material, featuring four camera clusters wrapped in a square frame, below is a dual flash and characteristic Vsmart logo.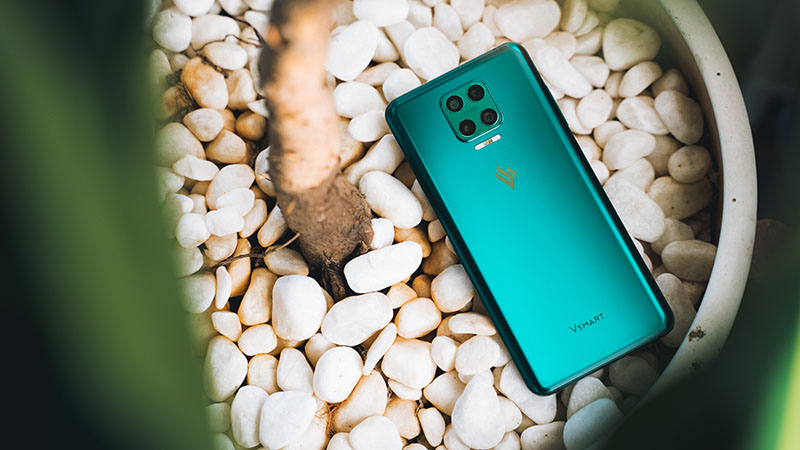 A bit about the rear camera cluster on Aris Pro with the following parameters:
Main camera, 64 MP resolution, aperture f / 1.89, for night photography.
Wide angle camera, 8 MP resolution, f / 2.2 aperture.
Camera 2x zoom, 8 MP resolution, aperture f / 2.4
Macro camera, 2 MP resolution, f / 2.4 aperture.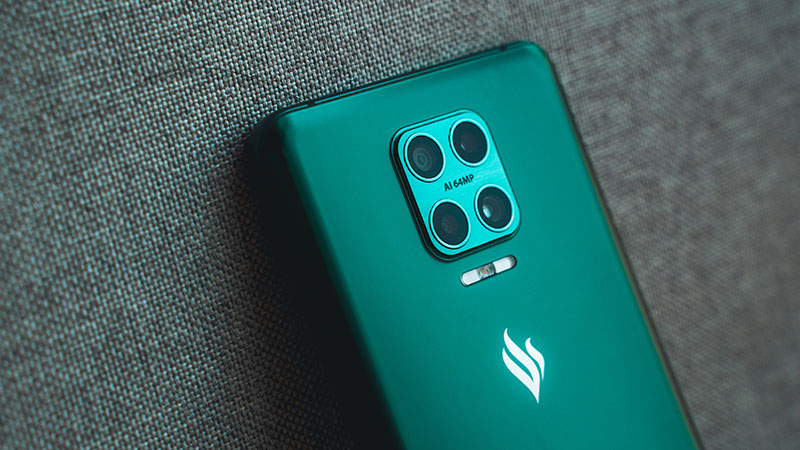 Aris Pro also owns the world's leading quantum security technology
In addition to the breakthrough in camera technology hidden under the screen, Aris Pro also owns a quantum security chip Quantum QRNG from ID Quantique (Switzerland) and FIDO2 authentication key technology to ensure enhanced safety and security. for data, especially banking, financial and medical data.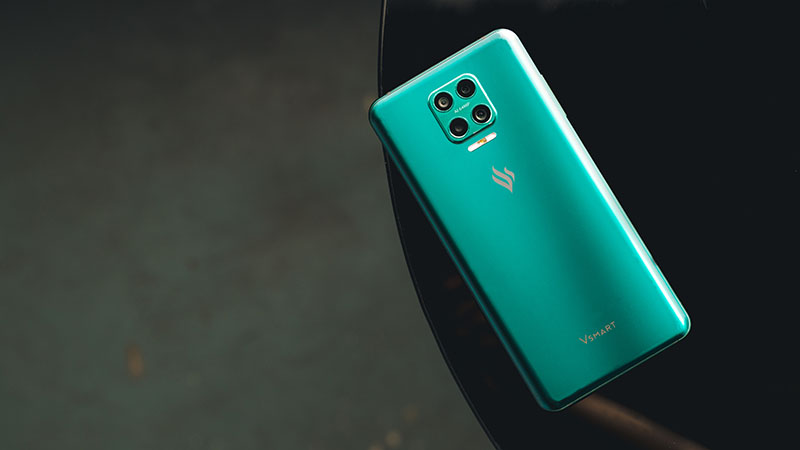 In particular, the powerful authentication key package FIDO2 provided free to users for 3 years is the safest method of user authentication today, supporting all popular browsers and services such as Google, Apple. , Microsoft, Facebook. This is a priority agreement between VinSmart and VinCSS Cyber ​​Security Services Company Limited (under Vingroup).
In terms of configuration, Aris Pro uses Snapdragon 730 chip, 8 GB RAM and 128 GB internal memory, which can fully meet all of our needs today. Whether for casual or entertainment use, to photography and other data security activities, Aris Pro is a Vietnamese technological pioneer. Along with that, Aris Pro is also equipped with a 4,000 mAh capacity battery and 18W fast charger.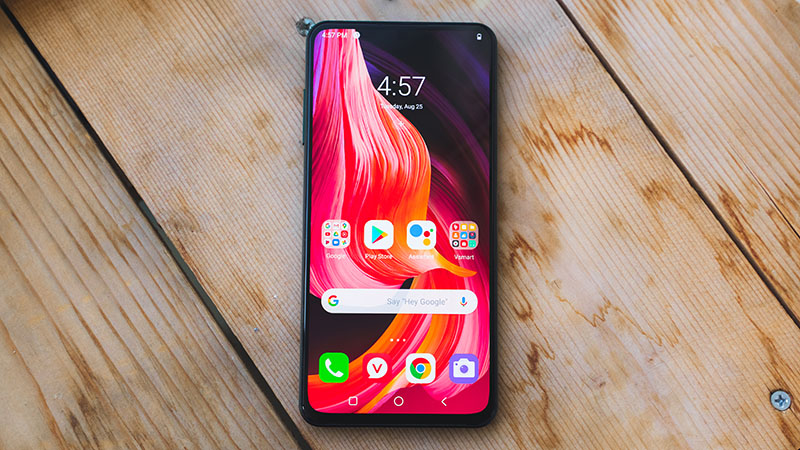 In addition, to ensure the health of users, especially during the Covid epidemic season, when you buy Vsmart Aris Series you will be given a screen protector that can reduce viral infection by up to 99, 97% (including Corrona virus). Products are certified by BioScience laboratory (USA), National University of Singapore (NUS) and NBC Meshtecz Japan. You get the option to install more Dr. apps. AidTM, this is the first AI software in Vietnam developed by VinBrain Company (Vingroup) to support the diagnosis of lung, heart and bone diseases based on X-rays (including Covid).
Epilogue
It can be said that our Vietnamese technologies have gained a lot of achievements and deserve to stand on par with the world. Aris Pro has been announced at a price that is extremely competitive with major phone carriers.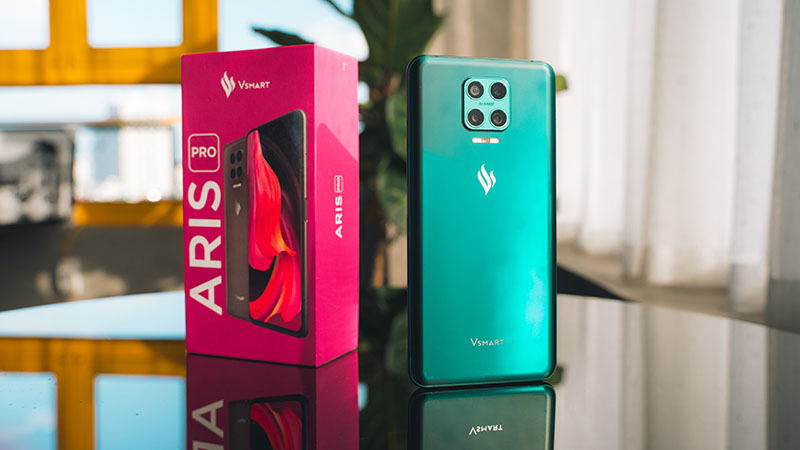 What do you think about this top-notch Vietnamese phone? Don't forget to leave your comments below.
See also: Vsmart Aris and Aris Pro officially launched: 20MP selfie camera hidden under the screen, Quantum Security chip, priced from VND 7.49 million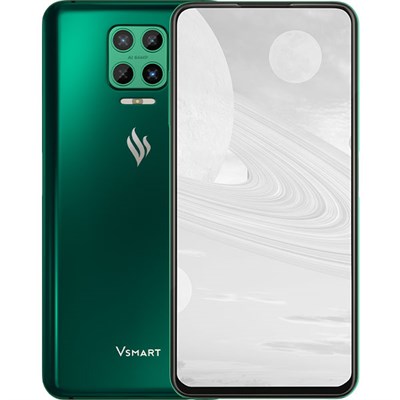 Vsmart Aris Pro
7.690.000₫
8.490.000₫
-9%
See details
Edited by Vu Truong An
Not satisfied with the article
89,833 views
Related posts
Vietnamese users of Vietnamese products, Vsmart Aris Pro have attractive discounts, hunt for good deals right away, the number of devices is not much.


5




2 hours ago

CEO Nguyen Tu Quang spoke about Vsmart's stop selling smartphones, confidently affirming its ambition to stand in the Top 2 market share in 2023


12




8 hours ago

Tat Tan Tat: Which phone models make Vsmart's name, have you ever owned any of these?


11 hours ago

[Nhìn lại] In the hands of Vsmart Aris Pro: The pinnacle of technology that makes the camera hidden under the screen, this is also the most advanced smartphone that Vsmart has ever released.


23




1 day ago

VinSmart suddenly announced to stop producing phones and TVs, does the warranty policy for sold products affect?


21




1 day ago

5 smartphones with the most shocking discounts on Mother's Day promotion, which one to buy as a gift for Mom is also great


1 day ago
.