Nguyen Duong Thanh and his close friends have just opened the Aka Gaming room in Hanoi, with a total of more than 100 mid to high-end gaming computers.
Nguyen Duong Thanh (right) at the premiere of the youth game room
Nguyen Duong Thanh said that the newly opened game room has a spacious and airy location, divided into areas: normal computer room, VIP room and Stream room. In particular, there is also a VIP area for smokers, and a double room or a private room for users to choose from.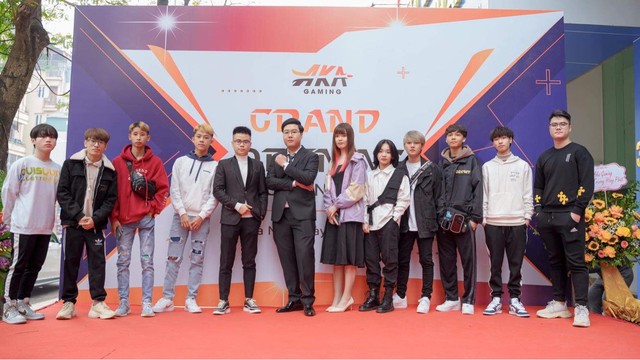 Representative of the game room – Mr. Nguyen Duong Thanh said that Aka Gaming has many highlights to serve the entertainment needs of a large number of gamers. Not only beautiful, this cyber game also has a system of extremely modern machinery and equipment. They bring gamers great entertainment moments, "adventure" with matches and fight hard with online races.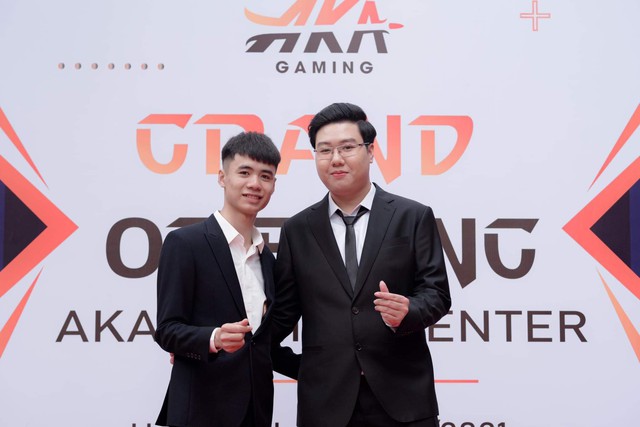 Mr. Nguyen Duong Thanh (right) wishes that cyber games will bring customers great entertainment moments
Nguyen Duong Thanh revealed that he and his friends who share the same passion for the game have spent more than 4 billion dong to invest in this cyber room. "Although they know that there is not much revenue for cyber now, but they still together with me are determined to open Aka Gaming in the period when the economy is influenced by the Covid-19. Because we believe that working with everything both passion and seriousness will go to success ".
According to Nguyen Duong Thanh, he and his associates saw the period of social isolation during the Covid-19 period as a time of "preparing to run the momentum" for future development plans.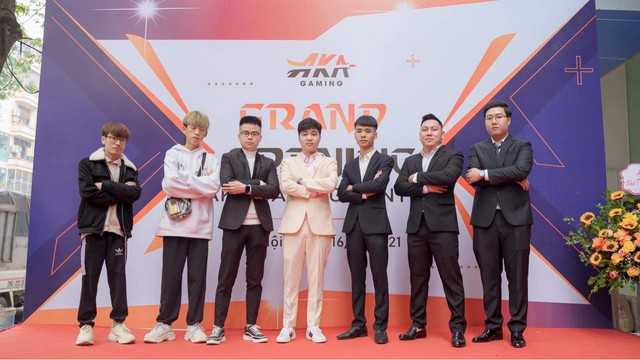 Nguyen Duong Thanh was born in 2002 in Bac Lieu. He is the only child in the family, his parents divorced and he lives with his maternal grandparents. After graduating from junior high school, unlike other young people who have to choose a school to continue their education, Nguyen Duong Thanh is a freelance business to live with his passion.
He constantly improves himself to always create a new one for himself. "Youth has two things a lot: energy and time. That energy is very important and it is even more important to put energy into the problem. What I want to aim for is to inspire the lifestyle. positive, "said Nguyen Duong Thanh.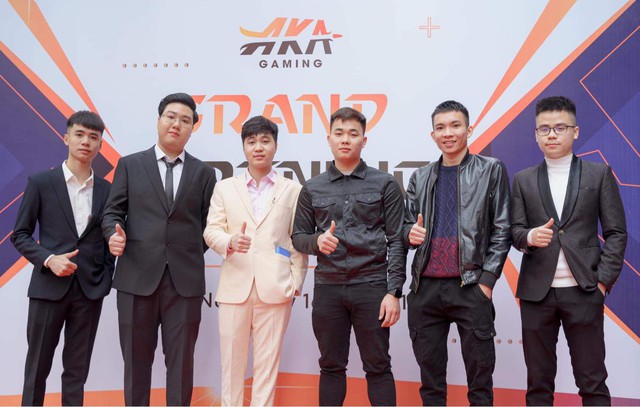 To celebrate the opening of the game room, Aka Gaming has a number of incentive programs such as: Bonuses for playing hours, Lucky draw.