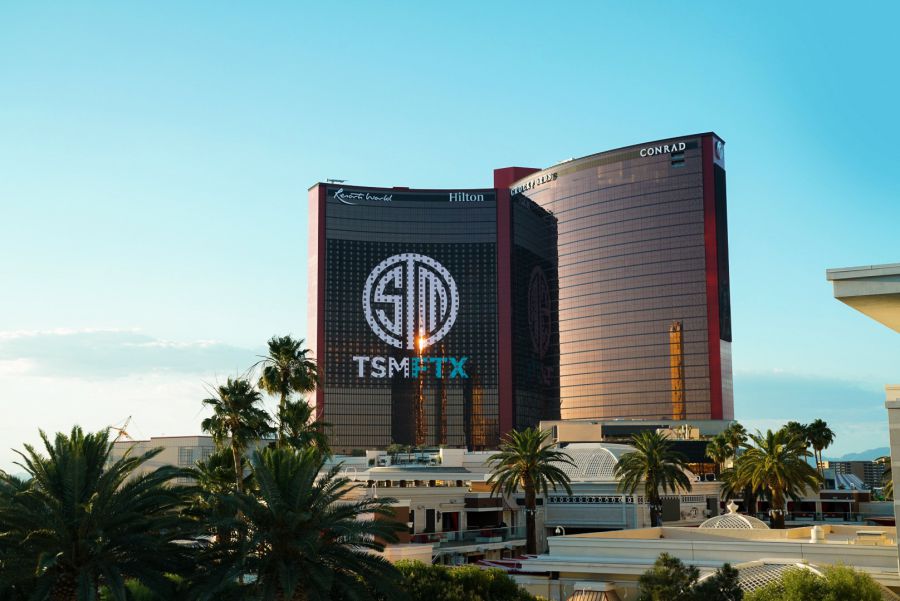 E-sports hand in hand with cryptocurrency and NFT, new opportunities or minefields?
The sponsorship of e-sports on cryptocurrency platforms is nothing new. Blizzard previously supported cooperation with digital cryptocurrency categories, and later G2 is preparing to launch the NFT series and sales platform.
On June 4, the well-known North American e-sports club TSM (Team SoloMid) and the cryptocurrency exchange FTX (Trading Limited) reached a $210 million cooperation agreement, becoming one of the largest publicly disclosed e-sports team sponsorship transactions.
TSM cooperates with FTX.us in the United States and FTX.com internationally. As the first crypto exchange to cooperate with the e-sports industry, FTX.com and FTX.us have jointly obtained the exclusive naming rights of TSM, and now TSM has been renamed "TSM FTX".
It should be pointed out that FTX.us is a US regulated trading platform launched by TFX. According to the author's review, it is found in FTX related regulations that FTX will not register or provide services for the personal accounts of existing residents in the United States, Cuba, Crimea, Iran, Syria, North Korea and other regions.
Through this strategic partnership, TSM FTX will embark on a new plan to invest resources in e-sports and games in the next five years. The strategy includes large-scale expansion of games to mobile games, through the establishment of branches in Asia, Europe, South America, etc. Increase the influence of TSM FTX. In addition, the investment in the cultivation of e-sports talents will be increased under the existing scale.
TSM founder and CEO Andy Dinh said that as soon as he saw Sam Bankman-Fried (FTX founder, hereinafter referred to as SBF), he knew that they had to cooperate.
Throwing 210 million US dollars, a record
FTX acquired TSM's 10-year exclusive naming rights for US$210 million. TSM officially confirmed it on Twitter and stated that it will be renamed TSM FTX in various e-sports events in the future. At present, all the IDs of TSM related personnel on social networking sites have been changed to "TSM FTX".
Throwing $210 million in the e-sports industry shows FTX's ambition to win the young group.
Not only that, FTX.us also won the 19-year exclusive naming rights for the Heat's home stadium for $135 million in April, ending American Airlines' 20-year naming rights. The Heat's home stadium has been renamed "FTX Arena".
Picking up the computer, after some precise calculations, it turns out that the annual naming fee for TSM is exactly twice the naming fee for the Heat at home.
A few years ago, it seemed difficult for us to imagine that the naming fee of an e-sports team could reach $210 million, let alone more than the naming fee of a popular NBA team at home.
Of course, TSM's own influence cannot be underestimated. As one of the most well-known e-sports clubs in North America, it has "League of Legends", "Fortress Night", "PUBG Mobile", "Call of Duty" and other divisions under its umbrella.
In particular, the League of Legends division has won the LCS League Championship trophy seven times, and it is also the first team in history to enter the League of Legends Global Finals for seven consecutive years. It has a lot of influence all over the world.
It stands to reason that the commercial value of TSM should be better reflected in the field of League of Legends.
Surprisingly, unlike Blizzard's support and cryptocurrency cooperation, Riot currently restricts North American and Valorant organizations from participating in the adult entertainment industry, gambling and gambling, and cryptocurrency sponsorship.Since cryptocurrency exchanges belong to a sponsored category with activation restrictions, Fist prohibits FTX from appearing in TSM "League of Legends" and "Valorant" live events.
After the media reported that FTX had a fist and closed the door, the TSM CEO stated on social media that in the offline events of "League of Legends" and "Valorant" and other events, TSM players will leave the country with new team names and uniforms. , This is more noticeable than in the fist competition.
In addition, according to a TSM spokesperson, the sponsorship of "League of Legends" and "Valorant" events is included in the contract. It just didn't explain when the media released relevant reports.
Even in the case of being sponsored by the fist to remove the transfer, FTX still won the TSM naming rights at a price of 210 million US dollars, it seems a bit rich and powerful. The commercial value of e-sports in the market is self-evident.
Trapped in the law
Who is FTX?
This wealthy cryptocurrency exchange was established in 2019 and is a digital asset derivatives exchange. Less than 3 months after the launch, the transaction volume exceeded US$150 million within 24 hours.
Before entering the cryptocurrency field, CEO SBF worked as a trader in a proprietary trading company on Wall Street, and left the company in 2017 to establish a cryptocurrency volume trading company — Alameda Research.
"I began to discover that the crypto derivatives market has many pain points, especially since there are not many derivatives exchanges to choose from, the lack of product diversity and the risk control engine and usability still need to invest a lot of work to improve." SBF Said in an interview.
This became his original intention of establishing FTX. In addition to being the CEO of the digital asset derivatives exchange, SBF has also become the second largest "CEO contributor" in the Biden presidential campaign.
According to a report published by the Wall Street Journal in October last year, Biden's campaign received a total of $79.5 million in donations from the top 100 self-proclaimed CEO donors. According to the report, SBF donated US$5.2 million for Biden's campaign.
SBF said, "I don't think such a donation means that I can talk to Biden directly after the donation, but it does allow me to communicate with people in this field."
Many people think that SBF donation is a "political act", but he said that the donation only hopes to help relevant people make more reasonable decisions. When donating, it really didn't consider what would be returned.
Despite the donation of US$5.22 million, US regulators still seem to impose stricter restrictions on the exchange. According to regulations, operating a cryptocurrency exchange requires registration of a FinCEN license and an application for a license from each state.
In April of this year, the U.S. Congress introduced the "Removal of Barriers to Innovation Act of 2021", which focuses on the jurisdiction of digital assets. The new SEC Chairman Gary Gensler even hinted at the hearing that the need to strengthen supervision of cryptocurrency exchanges to avoid Fraud or manipulation.
This is also the reason for the launch of FTX.us. In addition to ordinary cryptocurrency transactions, FTX also opened NFT transactions.
With the popularity of the blockchain concept and digital currency, NFT has also become the new favorite of "digital natives". Initially combined with traditional sports, such as NBA Top Shot, and more recently, in cooperation with the International Olympic Committee, the NFT version of the Olympic badge and multiplayer interactive video games will be launched.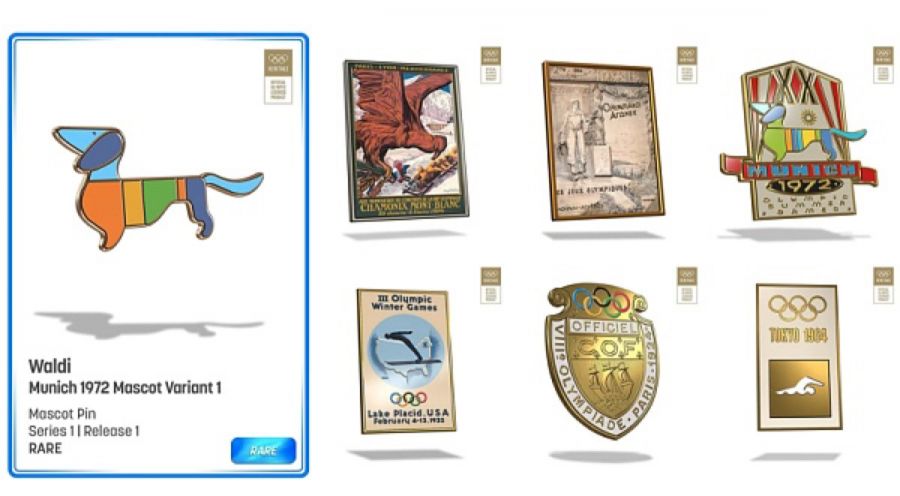 E-sports, as a rookie in the digital industry, is naturally more popular with NFTs, who also quickly use e-sports groups as their marketing targets. With the expansion of the influence of the e-sports industry, there are more and more user groups, and the economic needs of the community are gradually revealed. Many e-sports clubs have begun to launch digital tokens and NFT products with team culture.
Of course, this is a two-way demand. E-sports also needs to use NFT and digital tokens to increase the stickiness of the fan community and seek new markets. Once a market is formed, there will be related legal and policy restrictions.
Currently, most NFTs related to e-sports in the market are based on highlights of e-sports competitions, player images, and other digital collections. The scope of copyright represented by NFT is one of the most basic legal issues.
In e-sports competitions, there are many related copyrights, and the licensing rights are relatively more complicated. When making e-sports highlights NFTs for circulation in the market, it is necessary to consider whether there is authorization from the game manufacturer, or related teams, leagues, or even individual players.
For example, if FTX makes a highlight NFT about TSM, it must first consider a series of issues such as whether the fist is authorized and whether the opponent team is authorized. This has also become a major factor restricting the development of NFT in the field of e-sports.
Nowadays, more and more e-sports organizations are beginning to seek new cooperation models, and the fists have to face this trend. It is natural to be cautious about the emerging industry of digital cryptocurrency, which is on the edge of the law.
Whether it is sponsorship cooperation or pure digital asset trading, after a more complete regulatory mechanism is in place, Fist may also relax its policies.

Source: Competition
Original: https://mp.weixin.qq.com/s/kEZLE-15q2QuZ5JolHIaBQ
.