The beautiful New Year Wallpaper 2017 of Apple will surely delight many iPhone and iPad users today, especially with the bold features of East Asia, the living space of Asians, including Vietnamese people appear clearly.
Related posts
Lunar New Year 2018
The 2019 Lunar New Year holidays for students nationwide
Lunar New Year holidays 2018
Chinese New Year 2019
Tet holiday schedule 2016 Binh Than
The atmosphere of New Year is coming very close to Asian countries, and Internet users also have many ways to welcome Tet 2017 with a unique set of Rooster New Year wallpapers or 2017 New Year wallpapers filled with spring, flowers Peach, and indispensable is the zodiac of 2017, the Chicken.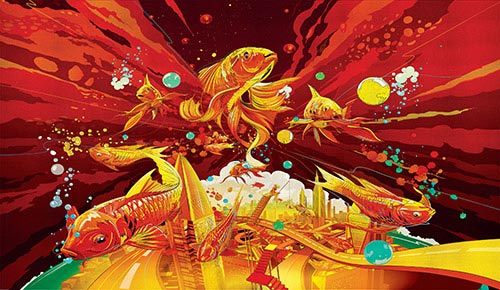 In harmony with the Tet 2017 atmosphere of the Eastern countries, Apple has introduced to all users of the iPhone, iPad, Mac, a beautiful set of 2017 Dinh Dau New Year wallpapers. All photo sets are optimized for each device including: 1920 x 1080 (iPhone); 2732 x 2732 (iPad) and 2800 x 1800 (Mac).
Set of beautiful new Year of the Rooster 2017 wallpapers by Apple
Download Apple's 2017 New Year of the Rooster Wallpaper Set. Download 2017 Apple New Year Wallpaper (For iPhone, iPad & Mac + Windows)
In addition, if you feel that the following photos are not suitable for you, you can refer to some beautiful Vietnamese Tet 2017 Facebook wallpapers and covers that ElectrodealPro introduced. introduce to you guys.
New Year wallpapers 2017. Download New Year Wallpaper 2017
New year wallpapers 2017. Download New year wallpapers 2017
Facebook New Year cover photo set. Download Cover photo of Facebook Tet 2017
The beautiful New Year of the Rooster 2017 wallpapers of Apple includes 5 pictures with different themes and East Asian style. Here are the meanings of these beautiful Apple New Year 2017 wallpapers for you to better understand the meaning of Tet, the meaning of the most sacred day for the people of Vietnam:
Lucky Rooster: Artist Victo Ngai draws on the iconic animal for 2017, the Chicken. She uses the Apple Pencil and the Procreate app on the iPad Pro.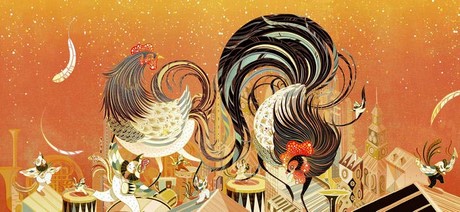 Joyful Reunions: artist Eszter Chen paints on the theme of reunion on New Year's Day. She uses Photoshop and Illustrator on the iMac and MacBook Pro.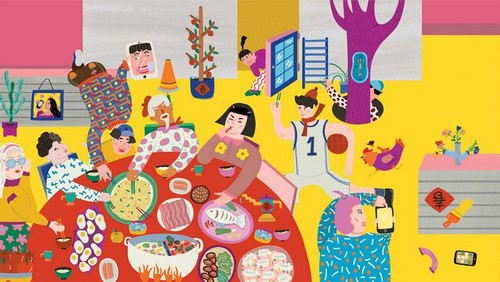 Rich Harvest Painting: painter Zhou Fan describes a good crop. She uses MacBook Pro and Adobe Photoshop.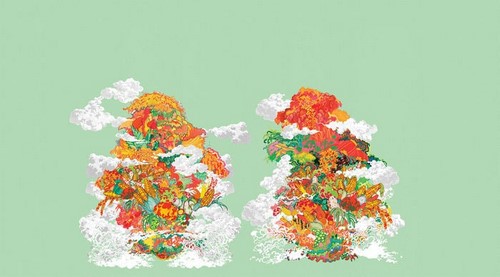 Peaceful Home Painting: painter Ye Hongxing uses materials mainly and inspired by Nianhua folk paintings of China to depict the tranquility of Tet. He uses MacBook Pro and Adobe Photoshop.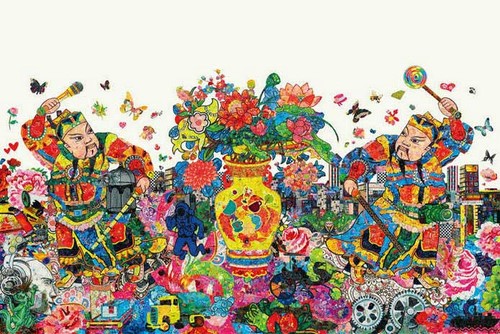 The painting of Fortunes Flows: Artist Jiang Shan paints a stream of wealth and wealth that will always flow smoothly for everyone in 2017. He uses MacBook Pro, Photoshop and Illustrator.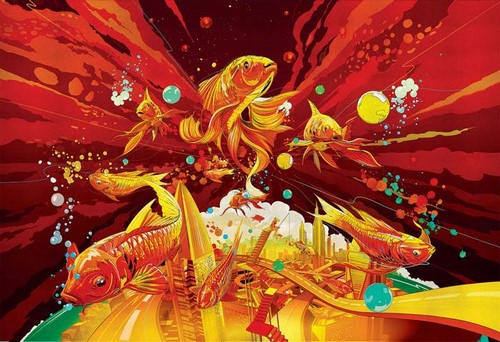 Hopefully, with these beautiful Apple New Year 2017 wallpapers above, readers will welcome a more beautiful and complete New Year 2017 of Rooster. Besides, ElectrodealPro also would like to send these happy New Year to all people in the moment of welcoming the new year.
https://thuthuat.taimienphi.vn/hinh-nen-tet-dinh-dau-2017-13655n.aspx
ElectrodealPro wish you a new year 2017 of Dinh Dau full of health, joy and success.

.