Twenty-two years after its first installment, the Pokémon Snap license is about to make its comeback in the spotlight. In order to properly celebrate the 25th anniversary of the Pokémon license, Nintendo has seen fit to bring this unfairly overlooked game up to date by offering New Pokémon Snap. Taking advantage of Pokemon Present taking place on February 26, the Japanese firm unveiled a brand new gameplay video to take stock of our character's equipment, but also on what awaits us in the beautiful region of Lentis.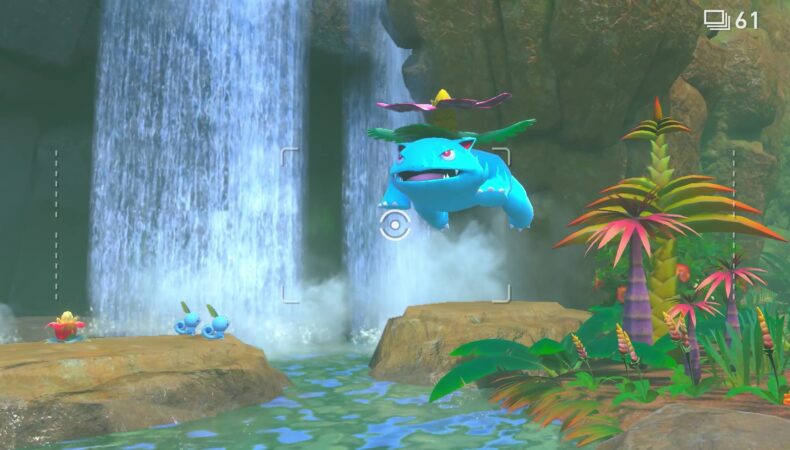 Unsurprisingly, the principle of the game will always be the same, namely to take the best shots of the Lentis region. The latter will offer a great diversity since Pokémon of all generations have decided to take up residence in different biomes such as the desert, the jungle and even the seabed. Of course, in New Pokémon Snap, each creature will have its favorite area, as well as its favorite schedule, forcing players to use ingenuity in order to get all their facial expressions.
In addition to the Neo One which will serve as a vehicle for our budding photographer, Professor Mirror will provide us with a lot of tools during our adventure. We will therefore have to juggle between apples, lumina orbs and music boxes in order to obtain the most photogenic reactions from our little companions. Especially since the photos can then be modified with various frames and stickers to make them more aesthetic.
New Pokémon Snap will also integrate an online feature allowing players to share their best shots. It will then be possible to vote for the best shots, thus creating a form of community. As a reminder, New Pokémon Snap will be released on April 30 exclusively on Nintendo Switch.


Mercutio