In 2019, motorcycle brands in Vietnam have launched a number of new products to heat the market as well as attract more new users. Here are the new motorcycle models launched in Vietnam in 2019 in chronological order.
Yamaha FreeGo
On April 9, 2019, Yamaha Vietnam suddenly launched a brand new scooter named FreeGo with a compact, youthful and very sporty appearance. In Vietnam, FreeGo is sold in the market with two versions: the standard version and the S version. In which the high-end S version will be equipped with ABS anti-lock braking system and Smart Key.
Price of Yamaha FreeGo for the two versions in turn at 32.9 million and 38.9 million.
Yamaha Latte
Just one month after launching the FreeGo sports scooter, Yamaha continues to launch the Latte 125 model for the Vietnamese market. Different from the youthful, sporty-looking nature of FreeGo's male customers, the Yamaha Latte has a soft-looking appearance towards women.
Price of Yamaha Latte 125 is listed at 37.49 million.
Honda Winner X
In July 2019, Honda Vietnam officially launched a hand-held model Honda Winner X to replace the predecessor Honda Winner 150 not so successful before. In the new generation, Honda Winner X possesses a sporty design inherited from the big displacement seniors with many modern equipment such as LED headlights, digital watches.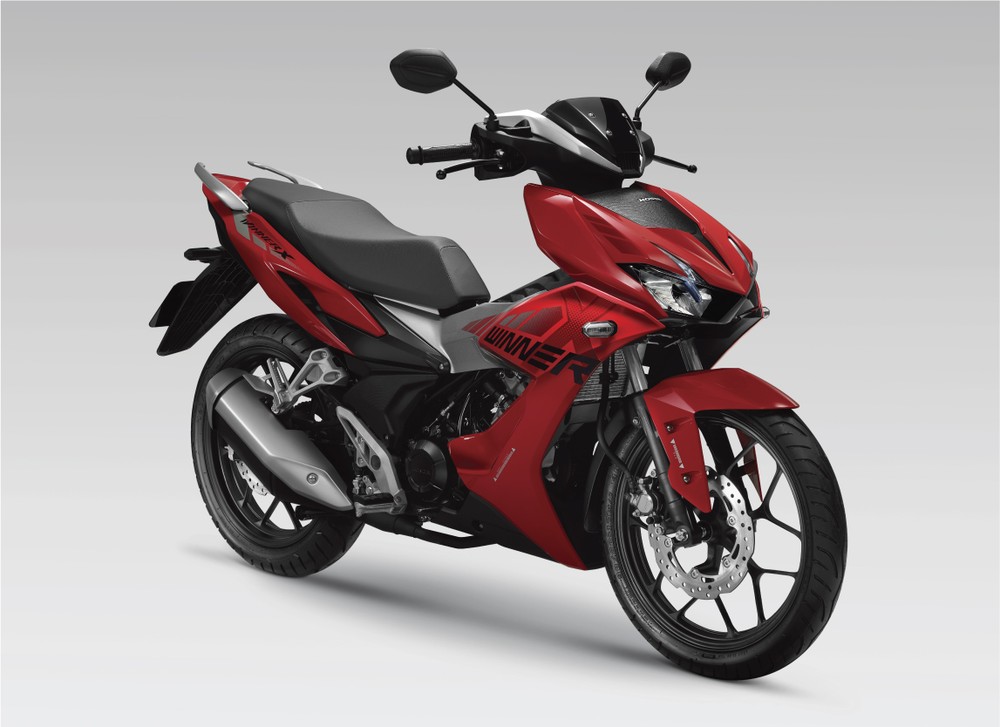 When it was launched about 1 month, Honda Winner X had impressive business results when selling more than 11,000 vehicles. Price Honda Winner X Starting at VND 45.99 million for the Sports version, two versions of Camo and Black Matte cost respectively VND 48.99 million and VND 49.49 million.
Honda SH 2020
In early November 2019, Honda Vietnam suddenly launched a new generation of high-end SH cars with many changes in design and equipment. Whereby, Honda SH 2020 There is a noticeable change when driving the headlights under the mask and moving the positioning lights to the top of the helmet. Overall the car is also rated as sturdier and stronger than its predecessor.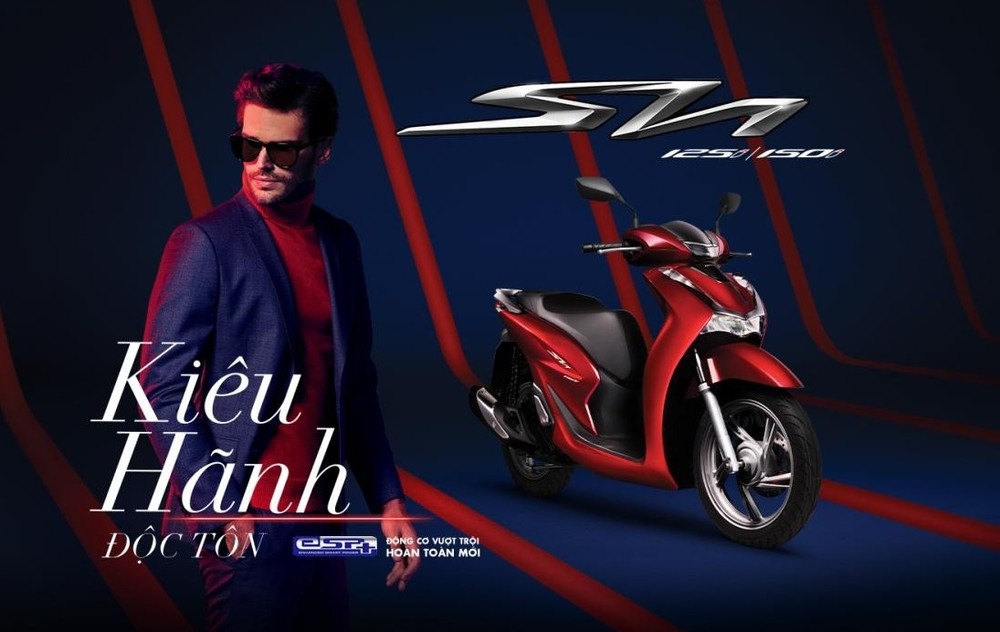 Besides the design changes, the Honda SH 2020 is also equipped with a completely digital dashboard, capable of connecting to smartphones (150 engine version). The car's engine is also an eSP + with many enhancements that help increase fuel economy as well as performance.
Price of Honda SH 2020 for the following specific versions:
Version
Proposed price
Agency price
Price rolled
SH 125i 2020 CBS
70,990,000
83,000,000
90,600,000
SH 125i 2020 ABS
78,990,000
93,000,000
101,000,000
SH 150i 2020 CBS
87,990,000
100,500,000
109,000,000
SH 150i 2020 ABS
95,990,000
113,000,000
121.8 million
Version
Proposed price
Agency price
Price rolled
SH 125i 2020 CBS
70,990,000
88,700,000
96,320,000
SH 125i 2020 ABS
78,990,000
95,300,000
103,320,000
SH 150i 2020 CBS
87,990,000
108.8 million
117,270,000
SH 150i 2020 ABS
95,990,000
120,200,000
129,065,000
Honda Air Blade 150
Scooter model Honda Air Blade This is one of the most popular scooter models in Vietnam. However, after years of being on the market, the car is still loyal to the 125 cc engine, which makes users expect the Japanese car company to develop a more advanced version of Air Blade with 150 engine. cc with ABS brakes to compete with rival Yamaha NVX.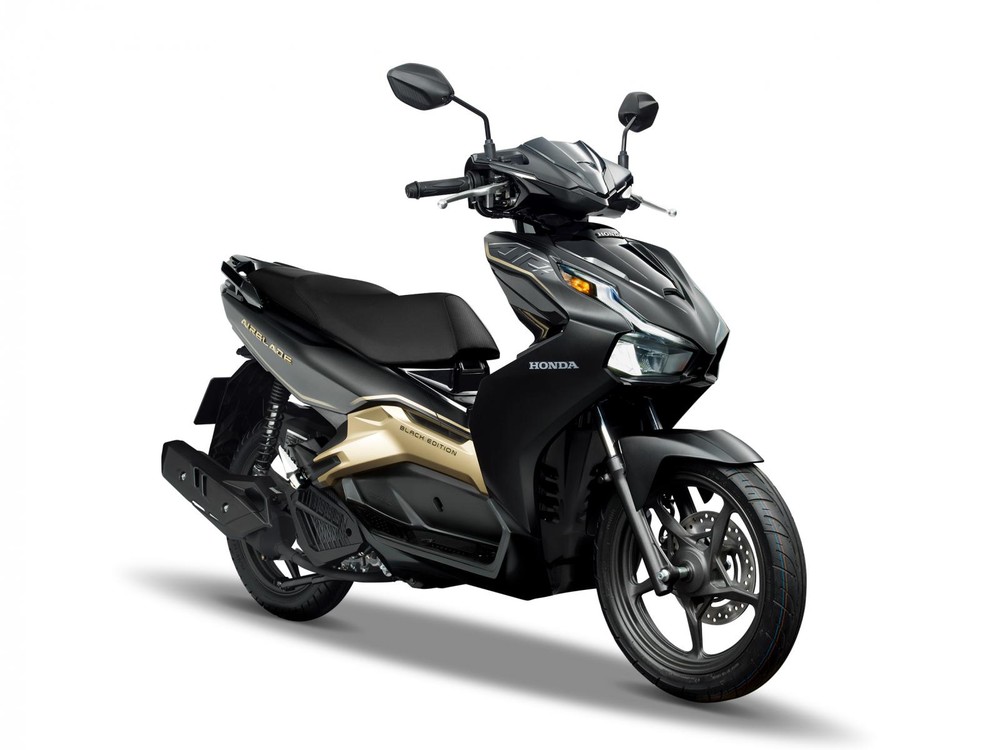 After a long expected time, Honda Vietnam has finally officially launched the Honda Air Blade 150 scooter with a comprehensive upgrade in design, equipment and engine. Accordingly, the Honda Air Blade 2020 will be equipped with a 150 cc engine, adding modern equipment such as a digital clock and ABS.
In addition to the new 150 cc engine version, the Honda Air Blade 2020 continues to have the 125 cc version using the old engine but with a completely new design. Price of Honda Air Blade 2020 has just released specifically as follows:
Price of Honda Air Blade 125 and Honda Air Blade 150 2020
Name
Brake type
Version
Color
Suggested retail price
(VAT included)
Honda Air Blade 125 2020
CBS Brake
Especially
Black Gold Bronze

42,390,000

Standard
Blue Black Gray
Silver Blue Black
White Red Black
Red Black Gray

41,190,000

Honda Air Blade 150 2020
ABS brakes
Especially
Blue Gray Black

56,390,000

Standard
Black Silver
Silver Black
Blue Silver
Red Silver

55,190,000
Lanzhou
.