Kaspersky Internet Sercurity or KIS 2017 is the newly launched version of Kaspersky security software with more advanced features besides the old functions being improved and improved. Kaspersky is also a security software that is always on the top of the best security applications in the world in terms of the huge number of KIS downloads. In this article, we will take a look at the new features of Kaspersky Internet Security 2017.
Related posts
How to get back Kaspersky license when lost
(Giveaway) Register 3-month license of Kaspersky Antivirus 2015, professional antivirus since 23/6
(Giveaway) Using 3 months of free Kaspersky Antivirus 2015 license, effective virus removal from 28/12
Install Kaspersky and use Kaspersky AntiVirus to remove viruses on computers, laptops, and PCs
How to fix the frozen computer, Windows not responding
For a security software, the required features are to say about antivirus, the most basic feature of anti-virus software or to protect the user's computer from malicious code, however, for the safety situation. Currently, there are many risks but users need to be protected such as banking transactions, tracking software, and stealing user information. Here are some of the new features of Kaspersky Internet Sercurity 2017.
1. New features of Kaspersky Internet Sercurity 2017 – Upgrade the Safe Money feature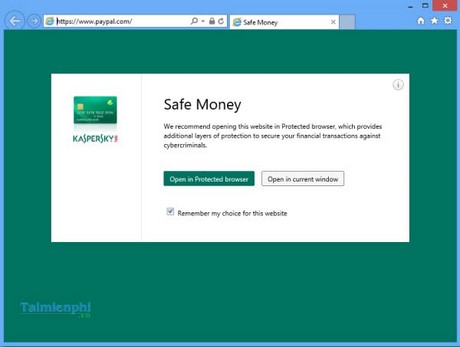 This is a feature built into Kaspersky to ensure security for online transactions. When technology and the Internet took the throne, people often exchanged, bought and sold on the Internet and online payment tools. This creates additional risks that users face when online payment information can be exposed or entangled in scams at any time.
This technology allows online transactions to be carried out in an absolutely protected environment. In the case of secure transactions, the browser frame will be displayed in green.
2. New points of Kaspersky Internet Sercurity 2017 – Upgrade Privacy Protection feature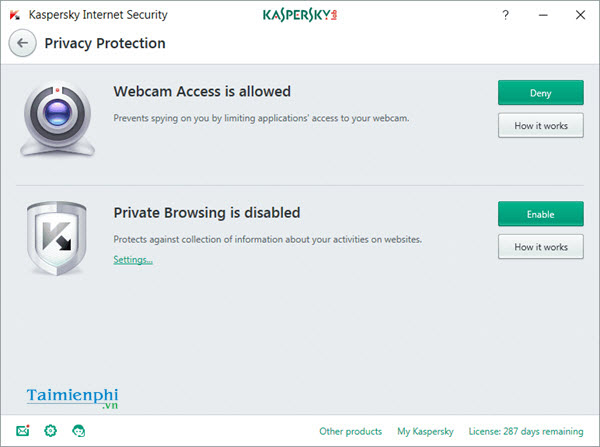 Spyware (spyware) is always a potential danger of computer users, because by nature spyware will lie dormant in the computer, do not show anything on the computer and silently monitor and collect your personal information such as data on a computer or otherwise maliciously use your webcam or microphone.
Privacy Protection technology will prevent unauthorized access to your devices such as webcam or microphone from malware. You won't have to worry about being tracked and crawled anymore
3. New points of Kaspersky Internet Sercurity 2017 – Features Private Browsing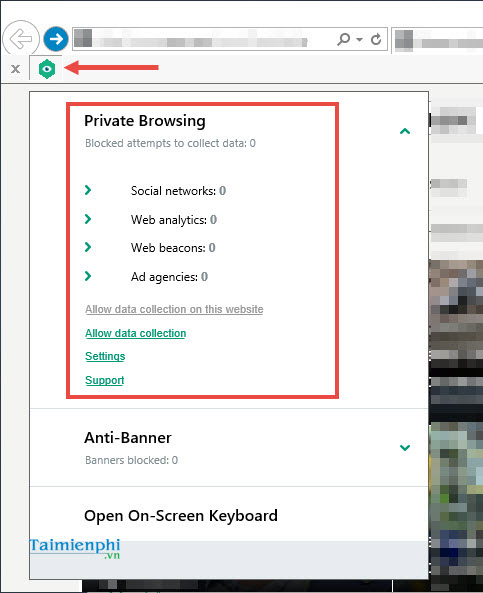 The Private Browsing feature added by Kaspersky to the software prevents the annoyances you encounter on the Internet. When browsing the web, many special services are responsible for tracking your behavior, retrieving user data in order to publish and display on targeted advertisements. If you don't want to have these problems, you can use Kaspersky's Private Browsing, which together with Safe Money also ensures the security of your online transactions.
When browsing the web, some special services track user behavior to provide targeted advertising, which prevents these services from collecting user information.
4. The new features of Kaspersky Internet Sercurity 2017 – Features Sofware Cleaner
Software Cleaner is a feature that monitors the software installed on your computer. "Junk" software installed under those downloaded on the network will be warned by Kaspersky and given the option to remove.
In addition, the software that takes up a lot of device control, the software that is not used for a long time, the software for displaying advertisements or not working properly will also be subject to the warning of Kaspersky Software Cleaner.
5. New features of Kaspersky Internet Sercurity 2017 – Features Software Updater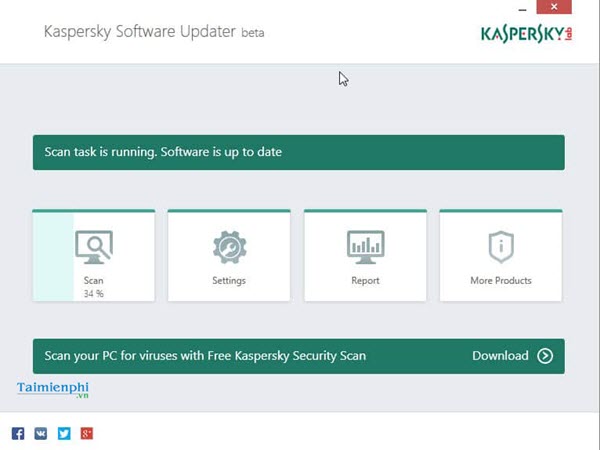 This is a very new feature that allows users to know about new updates of software installed on the computer. For example, Google Chrome, Mozilla Firefox, Adobe Flash Player … The feature also allows the software to be updated directly, avoiding the need for users to find and download unknown software of unknown origin on the Internet.
https://thuthuat.taimienphi.vn/nhung-diem-moi-cua-k Kaspersky-internet-sercurity-2017-13539n.aspx
Above are some of the new features of Kaspersky Internet Sercurity 2017 has been released. There are many additional features added on Kaspersky Internet Sercurity 2017, you can share it. You can also use the software Bitdenfender with equivalent features.
.