Recently, the US Aeronautics and Space Administration (NASA) has entrusted one of its 98.8 million USD projects to the billionaire Elon Musk's SpaceX company. The mission of Musk and his team is to put a set of telescopes into orbit over a period of two years, starting in 2024. This project is called SPHEREx and is the latest strategy to help NASA understand more deeply about the formation and development of the universe and the galaxies that exist in it.
SPHEREx is a space telescope, capable of "scanning" the sky with near-infrared light that the naked eye cannot see. The data it collects will help astronomers have more information, the basis of the evolution of the universe, as well as the mechanism of the formation of the galaxy. Besides, they will also look for water, organic molecules in areas where stars are formed from dust and gas. This is also their chance to see if there are new planets created around the stars in space.
NASA entrusted its multi-million dollar telescope to SpaceX.
NASA said the project will officially start in June 2024. Their chosen transport vehicle is the SpaceX Falcon 9 missile and is launched at the Space Launch Complex-4E, at Vandenberg Air Force Base in California, USA.
In 2019, Thomas Zurbuchen, assistant to NASA's Science Division Directorate, said SPHEREx would "Bring back a map of galaxy unprecedented in history, containing "fingerprints" from the earliest times, the earliest moments of the universe".
On Thursday (February 4), SpaceX also posted on Company Twitter about this collaboration project with NASA. They said SPHEREx will collect data on more than 300 million different galaxies, and also explore how the universe was born.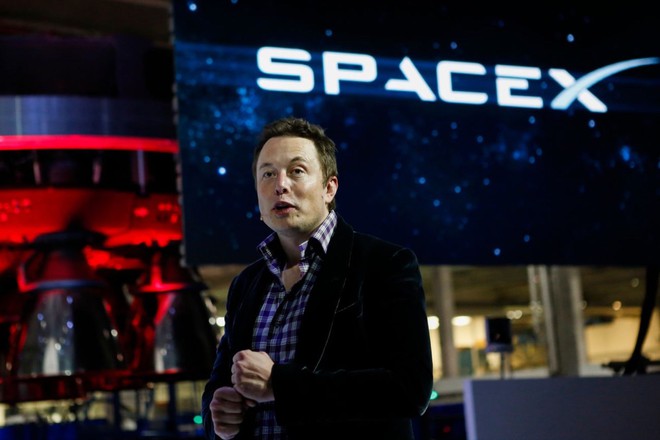 Elon Musk and SpaceX are prestigious partners of NASA and have helped them successfully carry out a number of important tasks.
SPHEREx is also the latest collaboration project between NASA and SpaceX. Earlier in early 2020, Elon Musk's company used to put members of NASA into space aboard the Crew Dragon to perform battery replacement for the ISS space station. About 2 months later, the same ship brought the team of astronauts back to Earth safely, successfully completing the mission. This feat makes SpaceX the first private aerospace company to put humans into orbit. And with such great credibility, it's no surprise that NASA continues to trust them in its crucial future plans.
According to BusinessInsider