Over the past decade we clearly cannot say that we have been spoiled when it comes to the game of tennis, and unfortunately whoever was supposed to take over (Tennis World Tour) simply spat in the middle of it. theft for certain reasons that we described to you a few years ago in a dedicated article. In our misfortune we were a little lucky since Nacon has gradually moved to sports simulation, and between perseverance and acquisition of studios, it seems that the ambitions of the company can begin to reassure players.
Recently, with the purchase of Big Ant Studios (Tennis World Tour 2 and AO Tennis), Nacon wanted to show its desire to restore the image of the game of tennis, and if you are used to reading our columns, you already know that we are on the right track to make the company's wishes come true. With a boulevard being offered to them by the poverty of the market in this genre, we can only hope that they will not rest on their laurels, and that they will do everything to improve their license and gradually regain the sympathy of the players, who are just waiting to see a good tennis title again since Top Spin 4.
More than the game of tennis, Nacon is really trying to establish itself in the simulations of a little more niche sport, notably with cricket, rugby and even handball, and we can only wish them success. But to come back to tennis, after years of scarcity and thanks to the great ambitions of the French company, we are perhaps at the dawn of a new period of success for this sport which only asked to return to the front of the stage.
In addition, with eSports, which is constantly expanding, there would very clearly be great things to do, including a whole online competition circuit in parallel with the real circuit. When we see what it has become in just a few years on a game such as Gran Turismo in terms of esports, we say to ourselves that there would very clearly be a card to play in this sector.
Finally, and even if like us you were marked very negatively by Tennis World Tour first of the name, do not hesitate to give this license a chance with the second opus, because the base game was already not bad at all, and with all the work that Big Ant Studios provided and continues to provide above, it would be a shame to make them pay for the errors of the previous studio in place.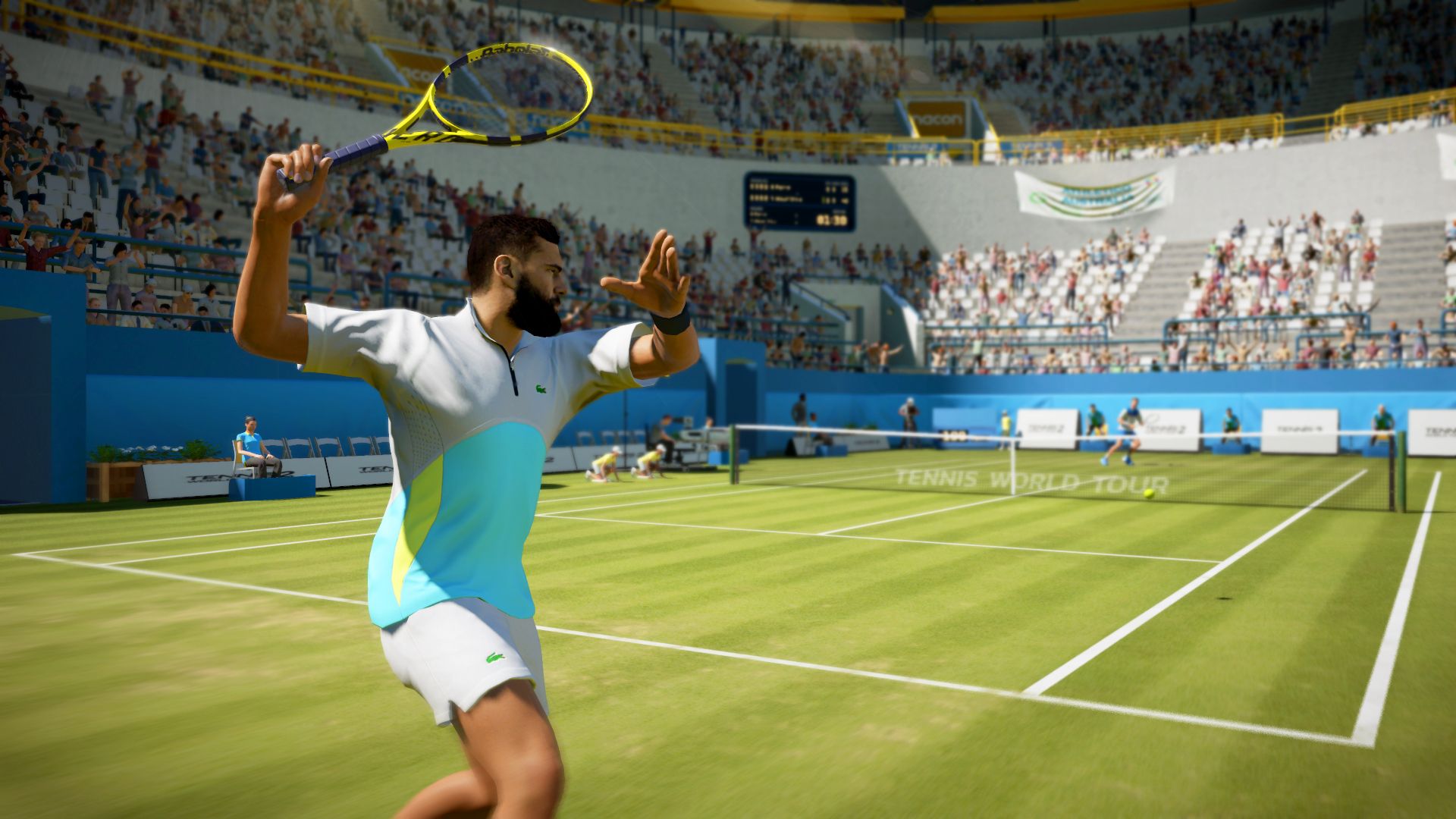 Danceteria