The latest naked bike MV 2014 Agusta, Rivale 800 2014 with Italian design will sell for $ 17,000 in the European market.
Official images of 2014 Rivale 800 were released by MV Agusta. Accordingly, the latest naked bike of the Italian automaker has a design style that focuses on angular sports, health and style. MV Agusta Rivale 800cc has won the title of "The most beautiful car" at the EICMA show last year, the same place where MV Agusta Rivale was first launched.
The overall body is arranged symmetrically by the details and angular lines from the front to the rear of the car make the car become strong and create a strong impression on the viewer. With the newly designed headlight feeling that shows the MV Agusta Rivale like a strong and unsurpassed strong warrior, the taillights are designed to run along the sides of the body. Fuel tanks, fenders, exhaust pipes are also outstanding features on the vehicle.
The 2014 MV Agusta Rivale 800 has a symmetrically designed steering wheel that makes the driver most comfortable, all the buttons and switches are easy to use and the two brake arms are adjustable to fit the driver. The footrest is made from lightweight aluminum alloy and has been specially designed for Rivale. Footrest is equipped with a rubber head to reduce vibration to ensure users can use the car with normal shoes. 6-speed gearbox is protected by an elegant aluminum shield.
The rookie of MV Agusta is equipped with a 798cc 3-cylinder engine with liquid cooling similar to the elder Brutale 800. The I8 798cc engine produces a maximum capacity of 125 horsepower at 12,000 rpm machine / minutes and maximum torque 84Nm at 8,600 rpm. With this power, Rivale 800 can operate at speeds up to 245km / h.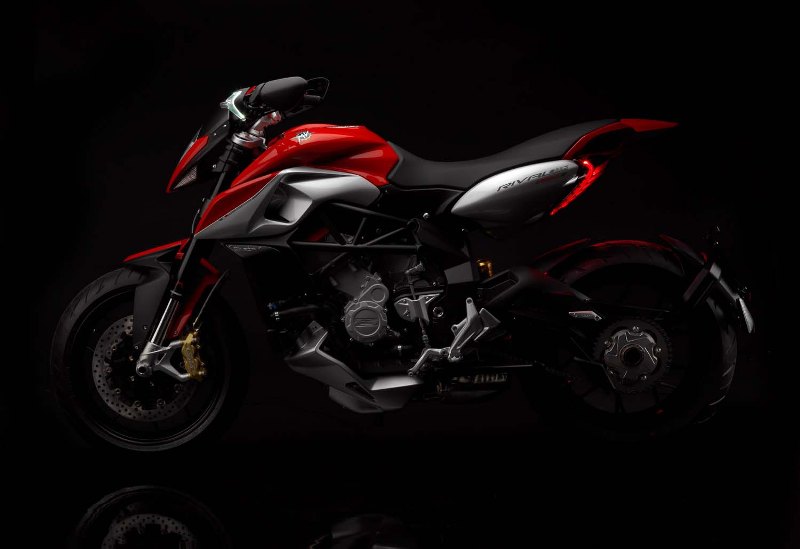 "To increase the excitement of driving, MV Agusta also offers Rivale 800 2014 optional package MVICS (Motor & Vehicle Integrated Control System) to control throttle mode, fuel injection mode, ABS brakes, traction control system … works more effectively.
Rivale 800 2014 owns front suspension Marzocchi USD, 43mm diameter, Sachs, single shock absorbers, cylinders for rear wheels, respectively Brembo Monobloc 4-piston disc brakes, 320mm diameter and single disc, 2 pistons 220mm diameter, respectively for front and rear wheels.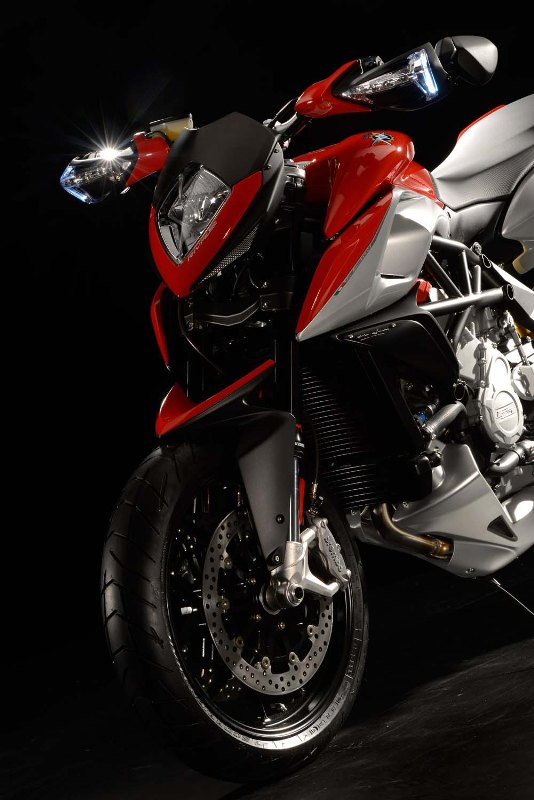 The MV Agusta Rivale 800 is sold in Europe for about 12,690 euros ($ 17,000) including tax. Customers can choose from 3 colors: Gray, Red-Silver and Black.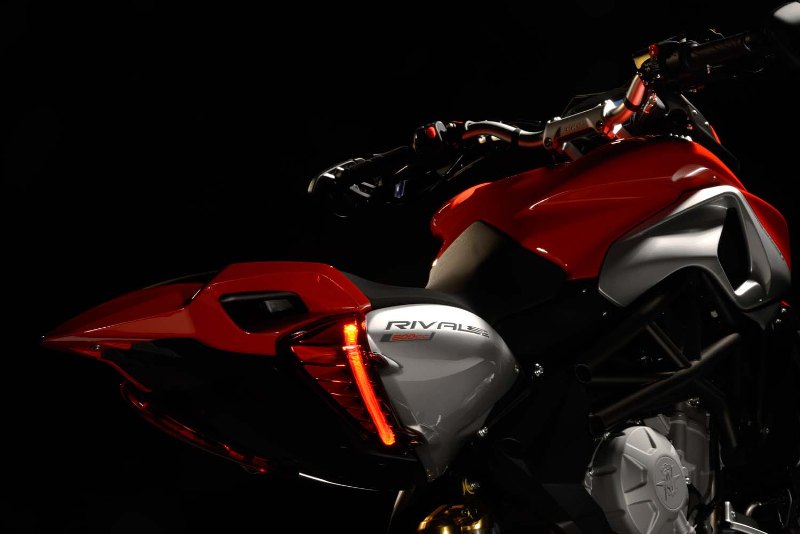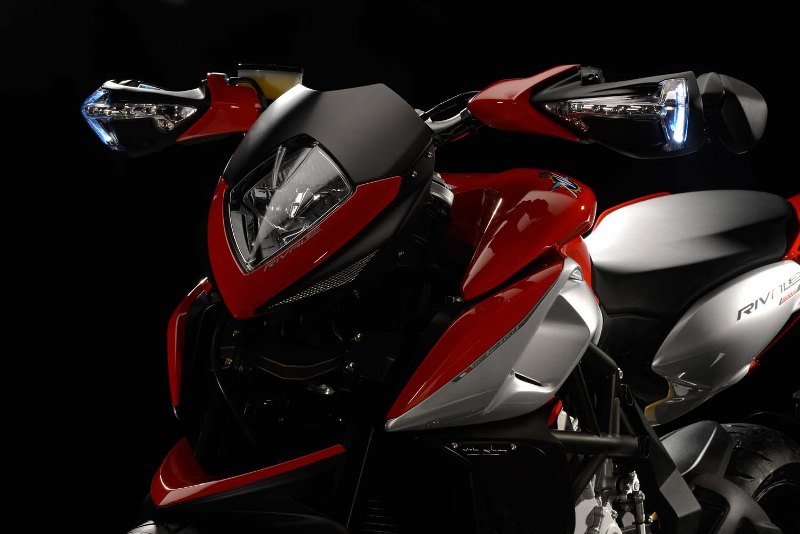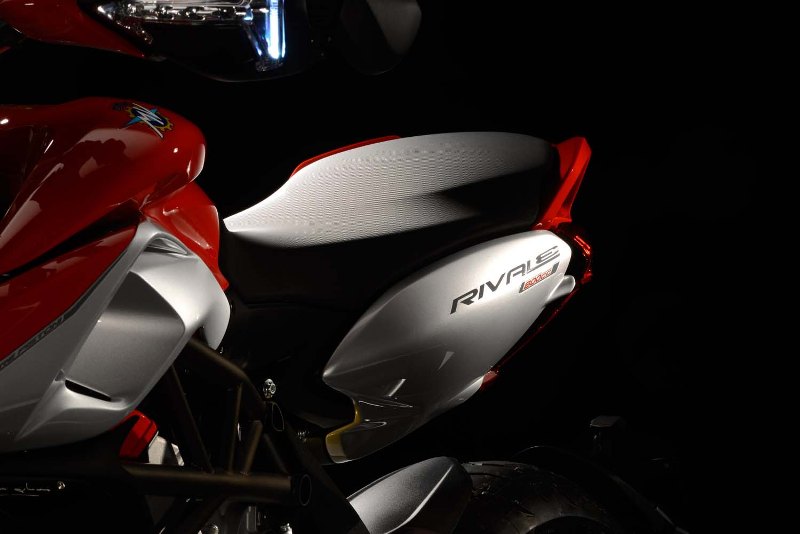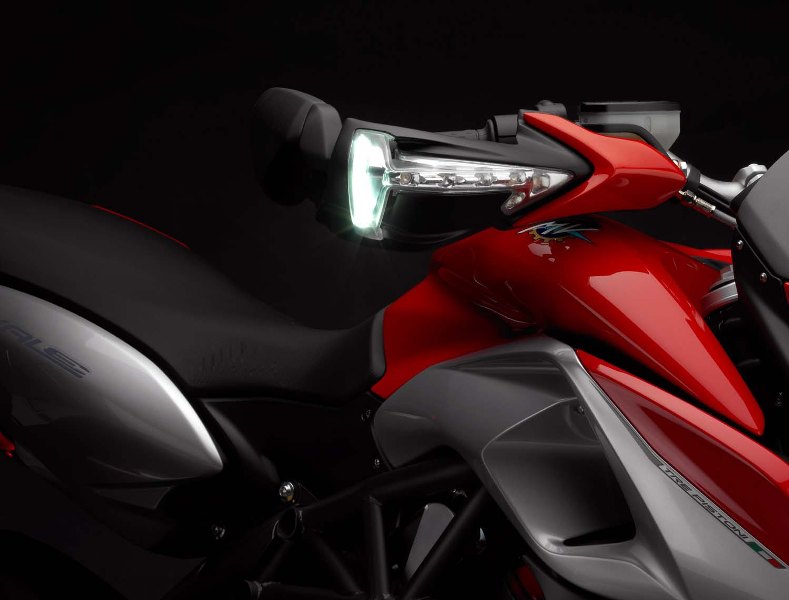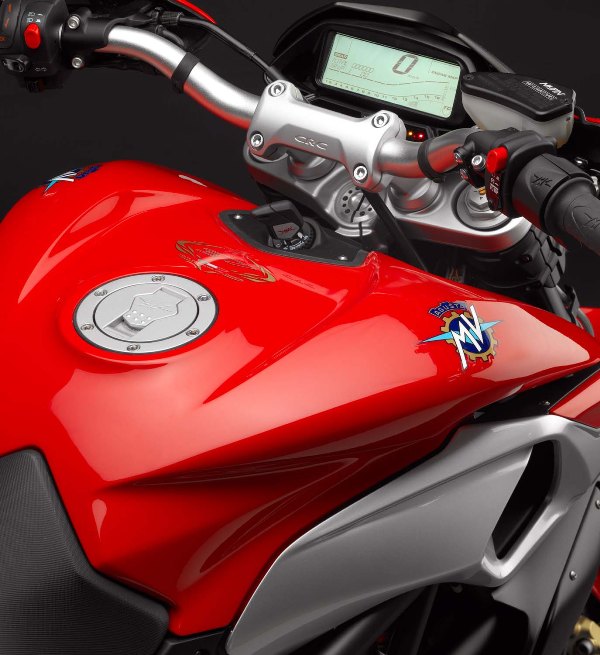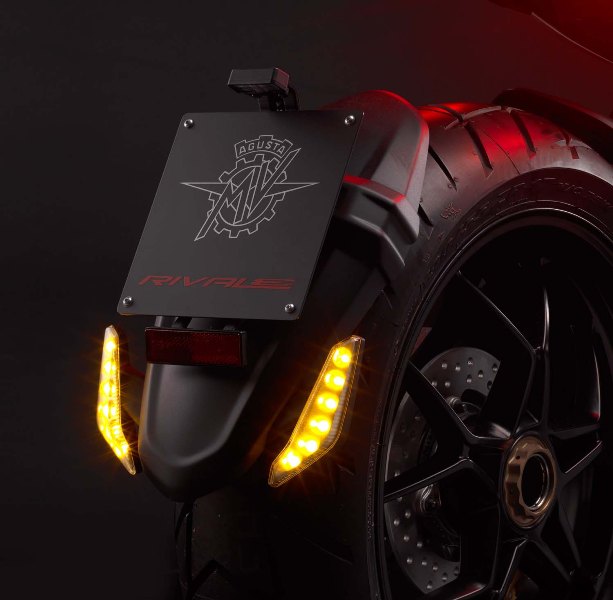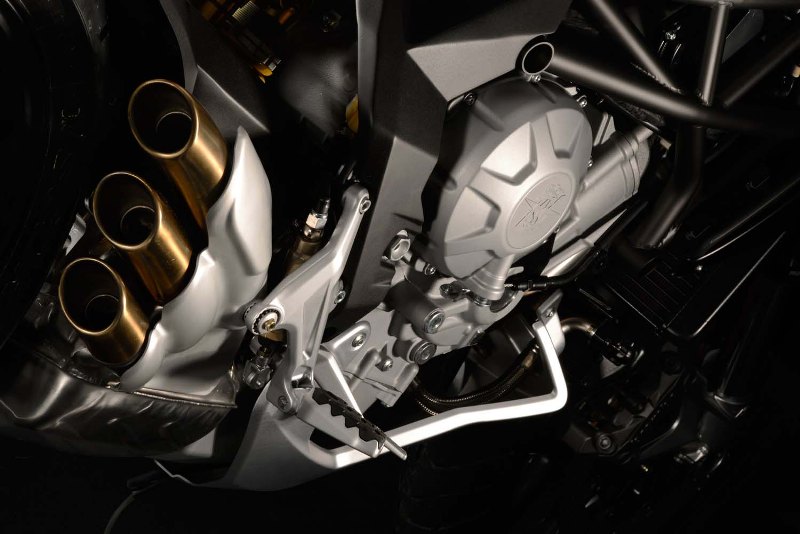 .