To celebrate the new school year, MSI organizes MSI Back to School promotions with the form of attractive "loot box" for gamers.
When buying product samples MSI laptop genuine in Vietnam from July 16 to September 16, buyers will receive promotions MSI Back to School with an extremely attractive Loot Box gift from MSI. Of course, like in the game, MSI's loot box is also divided into different levels.
The Loot Box level 1 gift set includes an extreme MSI gaming mouse and mouse combo, along with a super cute Lucky dragon key chain. Customers who choose to buy MSI's mid and high-end laptops (GP / GL / GF series) will be able to own the Loot box right up to 1.4 million VND.
Those who spend more money to "buy" themselves a high-end MSI laptop (GT / GS / GE series) will be "promoted" to the Loot Box level 2 gift set. Who doesn't want to be the owner? Is the core of the ultra-good MSI headset and the Lucky Dragon USB super "toxic"? The total value of gifts in Loot Box level 2 is up to 2.1 million VND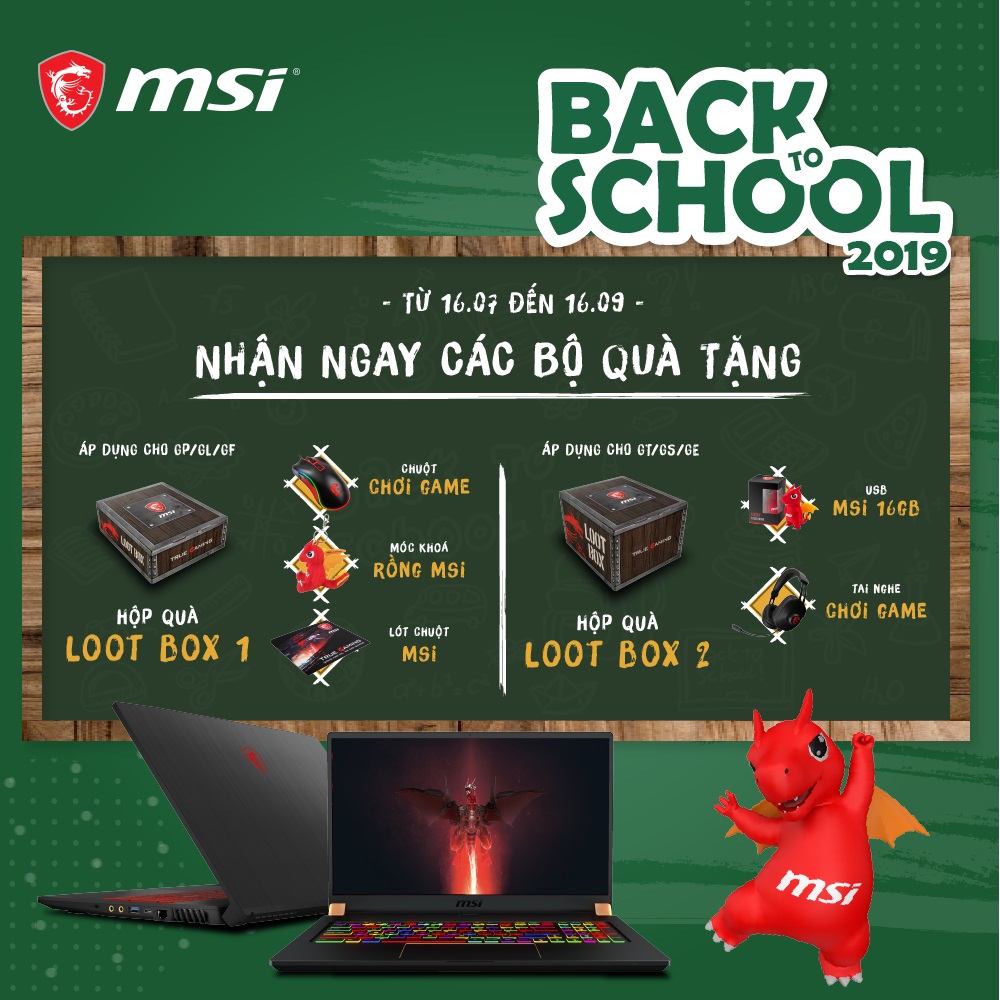 Laptop products from MSI – a well-known global hardware brand – have become so familiar to gamers and graphic users in Vietnam.
Equipped with powerful hardware components, efficient heat dissipation system, accurate color display and countless other valuable auxiliary features, MSI is the first choice for those looking for a The computer is both powerful and ensures high mobility.
With promotions MSI Back to School Looking ahead, this is a better time for you to buy your favorite MSI laptop – don't miss the chance!
List of genuine agents can be found here (link)
(Visited 2 times)


Truong Thanh