At a fundraising dinner at a family resort in Florida, US President Donald Trump recounted minute-by-minute detail of the air raid on Iranian General Qassem Soleimani in Baghdad.
CNN said that in the recording that the news agency had, Mr. Trump revealed more details about the incident.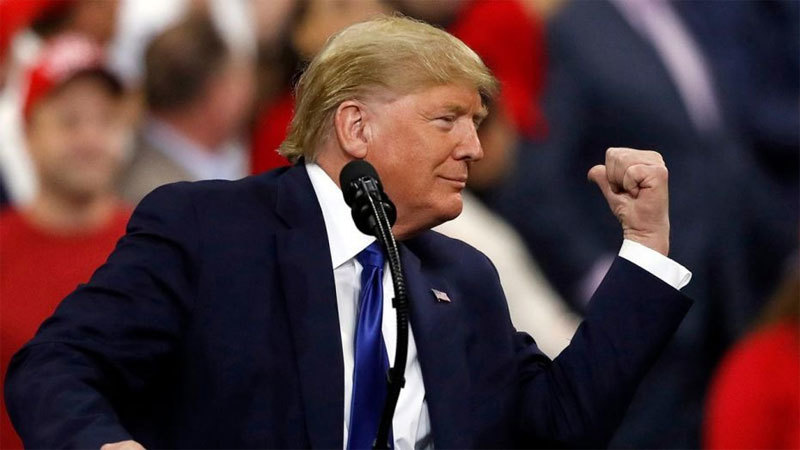 US President Donald Trump
Speaking to Republican funders in the Mar-a-Lago residence on the evening of January 17 (local time), the White House owner said that before the attack, Soleimani "was saying bad things about their country." me "and that led him to order an air strike.
"How much more bad do we have to hear? How much more will we have to hear?", Mr. Trump asked.
The US leader did not describe the "imminent threat", which was the excuse for his decision not to kill the leader of the elite Quds force of the Iranian Islamic Revolutionary Guard (IRGC). Instead, he described Soleimani as "the notorious terrorist" who was "on our list" and "supposedly in his own country" before moving to other countries in the region.
President Trump described in detail as he watched from afar when Soleimani arrived at Baghdad International Airport, where he met Iraqi militant commander Abu Mahdi al-Muhandis, the leader of Kata'ib Hezbollah.
According to CNN, Mr. Trump is not right that Soleimani is meeting "Hezbollah leader" (the Lebanese-backed Lebanese organization is different from the group led by Abu Mahdi al-Muhandis).
Mr. Trump continued to report the words of military officials as they watched the attack via "cameras many kilometers away".
"They go together, monsieur. They have two minutes and 11 seconds left. No emotion. Two minutes and 11 seconds to live, sir. They are in the car, they are in an armored car. Sir, they still have less than a minute to live, sir. 30 seconds. 10, 9, 8 … ".
"Then it was unexpected, boom," Mr. Trump said. "They're gone, monsieur. Hang up."
"I said, where is this guy?", The US president continued. "That was the last I heard of him."
These statements are much more detailed than what he or other officials previously described about the January 3 airstrike that killed the Iranian general. The incident has pushed tensions in the region to a high level, causing many people to worry that the war between Washington and Tehran is about to start.
On January 17, Mr. Trump acknowledged this development "rocked the world".
"He is said to be invincible," Trump said of Soleimani.
CNN said that in his comment, President Trump also repeated the statement that ISIS (self-proclaimed Islamic State) leader Abu Bakr al-Baghdadi died "while screaming" after the attack. The US entered this object area which is sheltering in Syria.
Thanh Hao
.