American presidential candidate Joe Biden has a special passion for 2-door sports cars, and one of his favorite cars is the 1967 Chevrolet Corvette Stingray.
Unlike the current US President Donald Trump, Democratic candidate Joe Biden does not own too many cars, but he has a special passion for 2-door sports cars, especially the American brand Chevrolet.
His father Joe Biden was a manager of a number of auto dealerships in the state of Delaware, so from a young age he was exposed to four-wheel vehicles. And perhaps from this influence, the first car Joe Biden bought was a 1956. Chevrolet Bel Air. This is a 4-door sedan but sporty with the rear claws as long as two canoe wings. .
But the American public was impressed with Joe Biden, now 78 years old, in the campaigning campaign through a youthful and vibrant image while driving his 1967 Chevrolet Corvette Stingray.
This was Mr. Biden's first convertible sports car and it was a wedding gift from his father, who was then (in 1977) working at the Chevrolet dealership. Later, when he served as vice president during the Barack Obama era, he often lamented that he was not allowed to drive the car due to security concerns. Enough to see Mr. Joe Biden's love for this car so much, even though he also owns another speed convertible, the Mercedes-Benz 190 SL.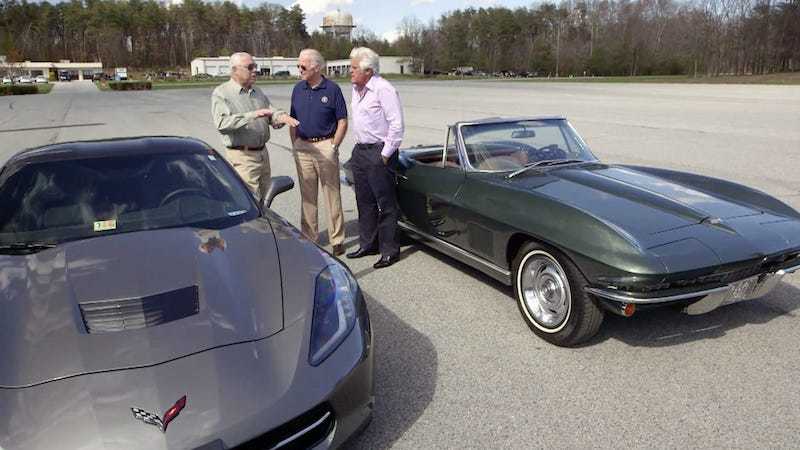 Joe Biden's Corvette Stingray C2 is green. And every time he appears with this car is important occasions. In the 2016 election, Mr. Biden directly drove the sports car for an episode of Jay Leno's Garage – a KOL whose youtube channel has more than 3 million followers.
In Leno's movie, Joe Biden confidently boasted that he once drove a Corvette Stingray to a speed of 257 km / h.
Most recently in August as a representative for the Democratic Party to participate in the US presidential election, Mr. Joe Biden continued to appear next to the Corvette Stingray in a video shot on the way to Wilmington estate. Here, Mr. Biden says that the car brings back the memories of the late father and son Beau.
Chevrolet Corvette (C2) is the 2nd generation of Corvette sports car produced by Chevrolet from 1963-1967. This model is derived from two GM projects: development of the racing project in 1957 and the lightweight rear engine design in 1959.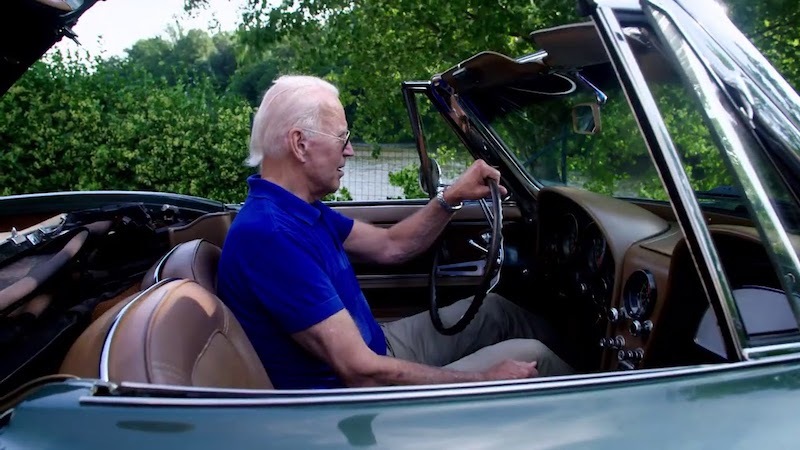 Joe Biden's 1967 Corvette Sting Ray was the last of the 2nd generation Corvette, and after five years of innovation it became the best of its kind. Experts say that this car is even superior to the 3rd generation (C3) in terms of aerodynamics.
Power on the last Corvette C2 comes from a 7.0L V8 engine code-named L88, with a compression ratio of 12.5: 1 and maximum power of 430 horsepower at 4600 v / ph.
The engine's very high compression ratio requires the fuel to be race car's 103-octane rating. This fuel is only available at certain service stations. Obviously this is not an engine for the average driver.
With the appearance of his favorite car in the election campaign, Mr. Joe Biden implicitly showed the public that he was a supporter of the future of American automobile manufacturing. Even at the end of the clip, he left behind quite a new information. "By the way, they told me they were building an electric Corvette that could go 321 km / h, and if that's true, I would love to drive one," Mr. Biden said.
Mention of Mr. Biden's electric Corvette prompted GM to then give a blip: "We agree that the Corvette is a beautiful American-made car and are very excited about GM's plan. about an all-electric future, but we are not involved in any rumors or speculations about potential products in the future. "
.