Original copyright prohibits commercial reprint
Authorization
Movies, Soundtracks and Links | Beijing News x National Theatre Daily Sign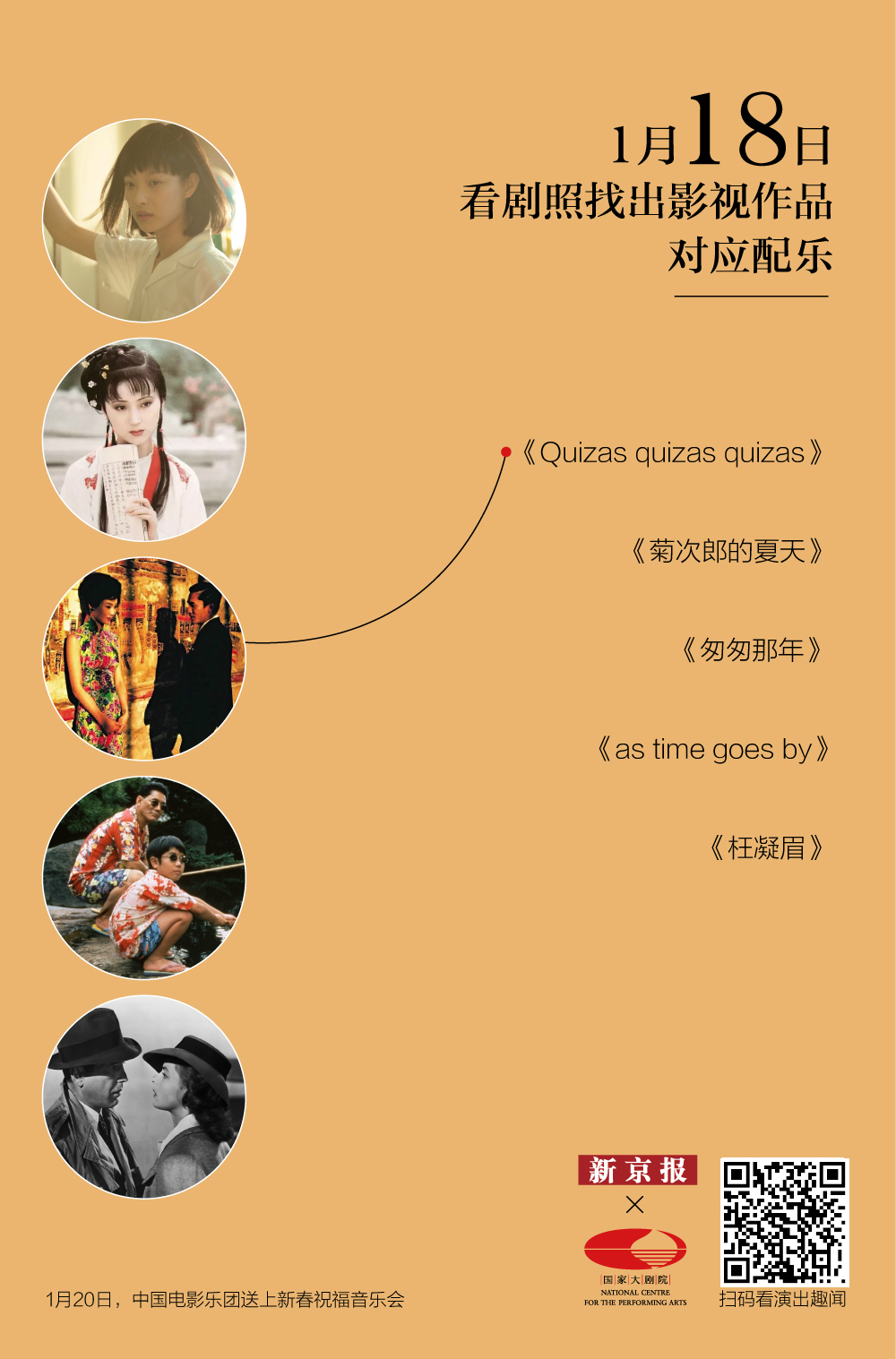 "The Year In A Hurry" (soundtrack: "The Year In A Hurry")
"Dream of Red Mansions" (soundtrack: "Ning Ning Mei")
The Mood for Love (soundtrack: Quizas, Quizas, Quizas)
"Kikujiro's Summer" (soundtrack: "Kikujiro's Summer")
"Casablanca" (soundtrack: "as time goes by")
Are you right on the soundtrack of these classic movies?
These film theme songs and film and television classic soundtracks have all been played by the China Film Orchestra. The style of the orchestra tends to film and television music, and many classic film and film soundtracks in the world have played.
The Chinese Film Orchestra has a glorious history of 71 years. In its long history, Feng Guangtao, Yao Guanrong, Wang Liping, Lu Qiming, Jin Zhengping, Xi Zushan, Chen Zuohuang and other well-known musicians and many well-known works have collaborated in the world. Conductors, composers, performers, and dancers performed symphony concerts, world-famous operas, and ballets.
In recent years, a group of young musicians has emerged from the orchestra, and the style has begun to enrich. Popular music, Latin music, country music, jazz music and world classic folk songs and ballads have performed all over the world. As the only national professional academy in China with a festival orchestra style, the China Film Orchestra pioneered the cross-border integration of pop music, Latin music, folk songs, opera and symphony, with diverse playing styles, tacit understanding as a whole, and superb playing skills.
On January 20th, the orchestra will bring a festive symphony concert at the National Theatre.
Beijing News Editor Tian Yanni Proofreading Wei Zhuo